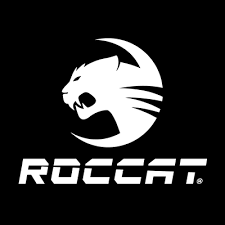 Game Info:
ROCCAT Syn Buds Core Wired Gaming Earbuds
Specifications:
In-Ear Monitors
10mm Drivers with Neodymium Magnets
Frequency Response: 20Hz – 20kHz
In-line Audio Controls
Built-in Inline Microphone
3.5mm Stereo Headphone Jack w/Mic (TRRS)
1.2 Meter Cable
Cloth Carrying Case and S/M/L Silicone Ear Tips Included
One Year Warranty
MSRP: $24.99
 (Amazon Affiliate Link)
Thank you ROCCAT for sending us this pair of earbuds to review!
It's not much of a stretch to say that there are literally hundreds of different companies who make 3.5mm compatible wired earbuds. Brands all around from major companies to Chinese nobodies to fancy audiophile brands all compete for your attention in this rather saturated market. Given that, why should ROCCAT get in this game? For one simple reason: in this price bracket, you have no idea what you are getting - and with ROCCAT, you do - or at least you do now that I'm telling you about it!
The challenge with even big brands is that earbuds can be tuned in nearly limitless ways. I guess the best way to explain this might be to tell the story of my experience with Sony earbuds. In the 1990s, I bought a pair of inexpensive earbuds (not in-ear monitors, but the kind that rest in your ear). They were a bit light on the bass, but they had so much detail that I absolutely loved them anyway. I would listen to everything from heavy metal to instrumental, and it was always really easy to pick out the instruments in the tracks - so much so, that I never really saw a need to spend more than $10-$20 on earbuds - these were truly excellent to my untrained ear (and even once my ears were trained, I found them still largely good despite a lack of bass).
After they started to give me trouble after a long useful life, I bought another pair of Sony earbuds in the mid 2000s. These looked largely similar - but they were awful. They had 'extra bass', and basically destroyed any of the character of the old ones. While before I could hear guitar strings, now it was all boom and not much else. I was devastated - the priorities of the company that made my beloved earbuds had changed, and they sounded truly terrible. I later bought a pair on in-ear monitors (IEMs) from Sony, and they were certainly an improvement, but still not quite the same. After that, I would buy occasional earbuds that I'd heard were good from various brands, more recently settling on KZ for my cheaper ones - though they're closer to $60 rather than $20, they still sound quite good and are worth the money for the most part.
Highlights:
Strong Points: Well built; balanced sound; decent microphone; in-line controls work great on Android
Weak Points: Stock ear tips have an odd suction that causes them to get quiet for me, though it could just be my head cold; cable quality is average
So are these ROCCAT's better than the $60 KZs? No, but they are also less than half of the price, and are honestly better balanced, even if I don't prefer them for everything on sound alone. And being $25, I don't feel like I need to baby them, since they cost a lot less. And importantly, the microphone works quite a bit better, and they seem like they may end up being sturdier as well - these are built using tons of thick, strong plastic and seem like they can take quite a beating. My KZ IEMs have detachable wires, which is honestly great, but it's also a pain when they come apart all of the time in my pocket; these are simple, just work, and have a super sturdy build.
Outside of ROCCAT's logo on the side they are fairly understated, and I've used them on work video calls without issue - they look fine, and have the newer-style airpod inspired 'handles' to make inserting and removing them easy. They have the microphone and control buttons on the left side, and the earbuds have a 'L' or 'R' emboss on them too, in case you forget. They are reasonably comfortable, they have corners, but are all rounded and none are sharp. They aren't exceptionally comfy, but they are fine - they didn't bother me for hours of use.
While the wire itself is nothing special, outside of that I am continually impressed with the build quality and apparently sturdiness. I often keep a pair of earphones in my pocket just in case I need to take a call in noisy place, or if I want to listen to something while out, and these fit that bill nicely. They do a good job of blocking noise, and because of their strong build, I'm not afraid of them breaking in my pocket. The buttons that adjust volume, do play/pause, or whatever you configure it to do on Android also work well and give a pleasant clicky button feedback when pressed. I haven't had them not perform the expected task when pressed; they're nice and work well.
One of the rather unusual quirks with this set occurred for the first time in my unboxing video. I seem to have continual sinus issues right now, and when I put these in the first time, they seemed oddly quiet. It turns out that the issue was that my ears created an odd seal and the volume (and sound quality) tanked because of that. I find that if I put them in and pull the out slightly to create a small gap, the issue goes away. Another way to remediate it is to use foam ear tips, which I happen to have spares of. These also solved the issue. I think it's because the Syn Buds are a mostly sealed design, where my KZ buds are vented, so the air pressure can stabilize. Or it's that I use foam tips on my KZ buds also, and never noticed. Or it's simply that my head is an empty vacuum, and needs air to fill the vacuous cavity between my ears. (My wife can attest to this.) Either way, I'm not sure I can blame the earbuds - since our ears are connected to or noses, sinuses, and a bunch of other stuff, a head cold can affect how things work - that's just physics and biology.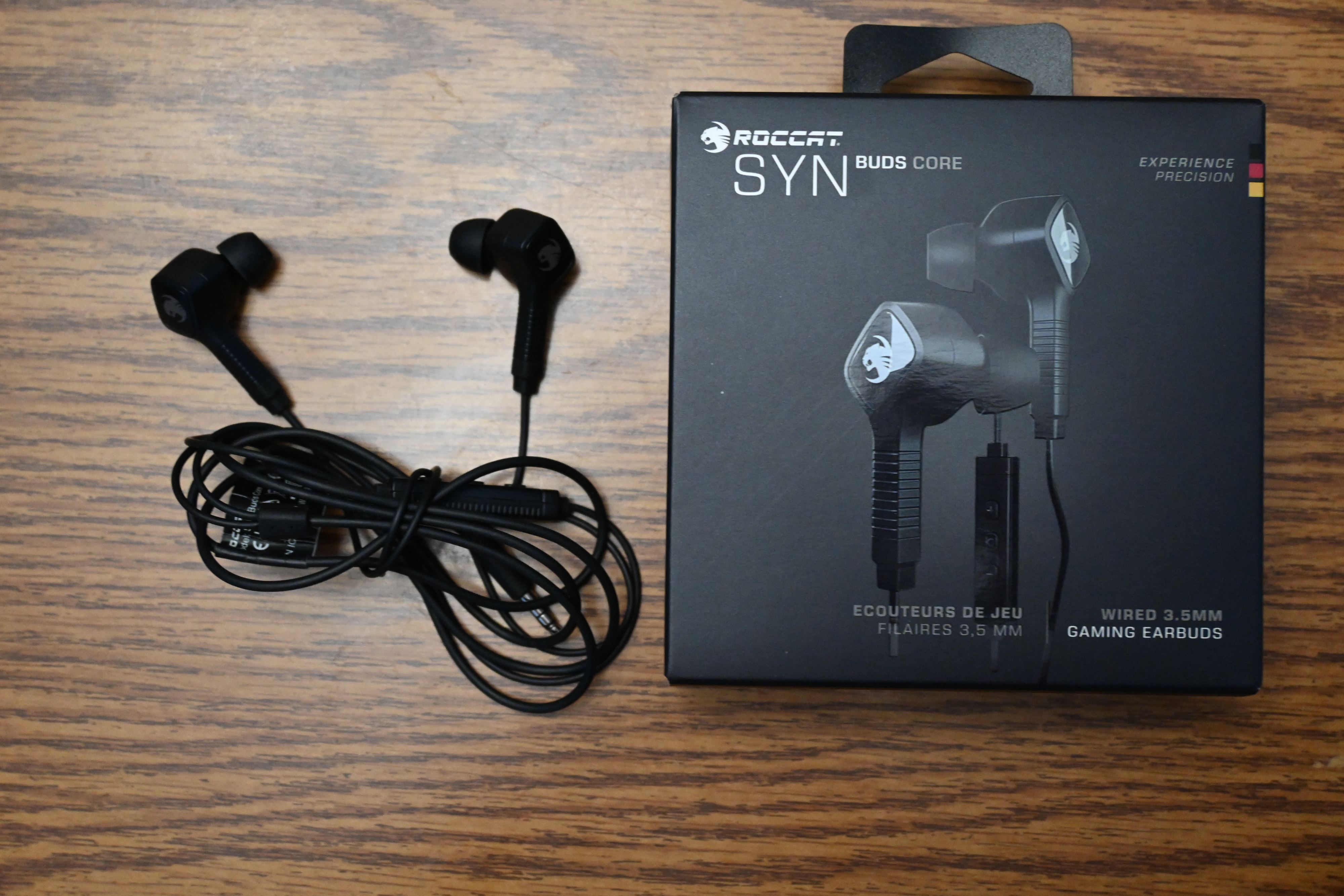 Now, let's get to the meat of it: how do they sound? In a word: quite nice. They don't have the brilliant highs of the most audiophile sets, and bass can be occasionally boomy on certain tracks, but by and large they sound very well balanced, and extract good details from most sources. Once I figured out how to get them to sound right once I realized my head cold was making them sound odd, I've been very pleased with their sound. Music, calls, and games all sound fairly good with a balanced frequency response. I'm pretty happy with how they sound, and you most likely will be too.
They use a 10mm dynamic driver, which is to say they are typical earbuds. My fancy ones use balanced armature drivers, but are also much more delicate and expensive. With these, they bounced around my pocket or bag and kept working, and the sound quality is more than respectable. They arguably sound more balanced than my KZ earbuds, since their highs can be a bit much for some, and perhaps even more balanced than some of the over-the-ear headsets I've reviewed.
At the end of the day, the Syn Buds Core are a basic set of in-ear monitors that are so incredibly inoffensive that I can't help but recommend them for someone looking for a budget pair of earbuds - or something that just works. They aren't the last word on detail, but they're also $25. You get a really well built set of buds with a decent microphone and a neutral sound signature for a really low price. What's not to like?