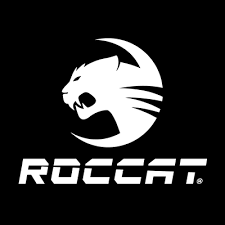 Hardware Info:
ROCCAT Pyro Mechanical RGB Gaming Keyboard
Manufactured by: Roccat
Release date: May 30, 2021
Specifications:
TTC linear (red) switches
45g Operating Force
2.0mm actuation depth with 4.0mm total travel
RGB LED backlit keys, fully customizable with ROCCAT Swarm software
integrated macro & settings memory - software not required once configured!
Dedicated Volume knob
Media keys available via Fn key
Game mode enabled macro keys and disables the Windows key
ROCCAT Easy-Shift technology
Detachable wrist Rest
USB 2.0 connector with 1.8m cable
50 million keystroke lifetime
Two-Year Warranty
MSRP: $99.99
(Amazon Affiliate link)
Thank you ROCCAT for sending us a review sample!
I've used several mechanical keyboards with the most recent ones having blue switches. I used a Logitech with brown switches for a while too. Though I still prefer the "clickiness" of the blue switches, they tend to annoy people nearby, especially spouses. For the week I've been using this keyboard, I've been liking the red switches. Here's a quick summary of the different switch types: Blue is very tactile with a loud click, Brown is mildly tactile with a quiet bump, and Red is linear with no noise except bottoming out. Red and Brown also have the softest required key press force to activate.
This is a full-sized keyboard with a number pad which is a must for me, an avid Excel user. The removable wrist rest is nice and allows this keyboard to fit nicely in my desk's tray without it. The rubber feet on the bottom of the wrist rest help prevent it from sliding around. Prop up stands allow you to raise the keyboard and make it more ergonomic.
My favorite feature is the volume knob. Instead of fiddling with the knobs on my speaker amps, or minimizing the game I'm running in order to adjust the volume in Windows, I can simply use the knob on the keyboard. For that reason alone, I'm using this as my main keyboard for the foreseeable future.
While this keyboard lacks some features of more expensive ones, it has all of the essentials (plus a volume knob!). More expensive ones often have gold-plated USB connectors that look pretty, but once plugged in, you can't tell they're there. I will miss the added protection of a braided USB cable though. Upon removing my previous keyboard, I was able to see where the previous braided cable was fraying due to rubbing back and forth from my desk.
The Pyro keyboard's construction is pretty durable with a brushed aluminum plate on top. I like the added touch of ROCCAT's emblem on the USB connector. Like the gold-plated connectors, this won't be seen once plugged in! This keyboard is backed by a 2-year warranty and the keys have an estimated lifespan of fifty million strokes. I have written multiple reviews with my short time with this product and I look forward to typing up many more using it.
Highlights:
Strong Points: Volume knob; responsive switches; RGB backlighting; build quality; lots of customization options available; settings are stored on the keyboard
Weak Points: Swarm software only available for Windows 
By default, the keyboard has rainbow lighting that fades into various colors. With the (Windows only) Swarm software, you can customize the color scheme to different gradients or make color ranges or one solid color if you prefer. Lighting patterns like wave, snake, heartbeat, breathing, fade, and ripple are configurable too.
While the red switches don't sound as "clicky" as blues, you can override the sound effects with the software if desired. I can almost guarantee that this gimmick will annoy your neighbors. The sound effects available are: Click, Typewriter, Beam, and Sci-Fi (pew pew).

Through the Swarm software, you can configure the character repeat rates, key assignments, and macros. The ability to launch various programs or websites by the press of a key is pretty cool. Setting a computer to power off at the press of a common button like Enter would be a nasty prank too!
Unfortunately, customizing the keyboard is only possible through Windows. The good news is that the settings stay on the keyboard and will continue to work if plugged into a different computer (without the Swam software) or used in another operating system.
Overall, the ROCCAT Pyro mechanical keyboard is a wonderful bargain for $99.99. It's a great entry-level mechanical keyboard that has all of the basics covered along with a lot of customization options. The volume knob is great too. While red switches are not my first choice, they're growing on me.