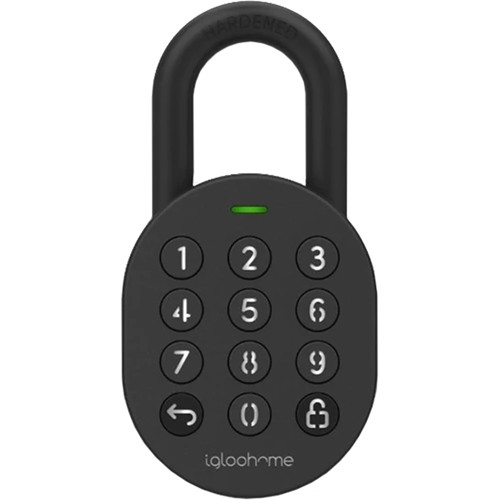 Hardware Info:
Igloohome Smart Padlock
Developed by: Igloo
Release date: May 12, 2019
MSRP: $109.99
(Amazon Affiliate Link)
Thank you Igloohome for sending us a loaner review sample!
I struggle with remembering assigned pin numbers. After months of not using my ATM debit card with an assigned pin, I maxed out the number of failed attempts and had to go to the bank to get it reset. I didn't realize I could have assigned the pin number at the bank, otherwise I would have done it much sooner and before locking out my ATM card!
What if the stakes were higher? What if I forgot the combination on my bike lock after not using it during the winter months? I wouldn't have the luxury of using another method of payment like I did with my locked out ATM card. I probably would have to have the bike lock clipped and get some suspicious stares in the process and possibly tapped on the shoulder by a nearby police officer.
The Igloohome Smart Padlock has many cool features. For starters, it can unlock automatically via Bluetooth when your smartphone is within range. You can also set up your own pin as well as ones for other friends and family members. Access can be restricted and revoked all through the phone app.
Setting up the padlock is relatively simple. Your first order of business will be to unlock/open it, use the torx screwdriver to open up the battery hatch, and then install the included CR2 battery. It's a tight fit and I had to use the cover to push the battery into its final resting place. Lock the padlock and test it out by using the default code of 1234567890.
Highlights:
Strong Points: Sturdy and roughly 2lbs; can unlock by proximity via Bluetooth or via pins; temporary/guest pins can be assigned with limited number of uses
Weak Points: Locking sensor does not fare well in sub zero temperatures
The instruction manual has QR codes for the Android and iOS downloads for the Igloo app. You'll have to register an account and verify the e-mail address used for it. Once you log in you'll have to name and activate your lock by pressing a button, and pairing it is seamless.
In the app you can see the battery charge level which is important. The app recommends changing the batteries every 9 months if not required to do so sooner. In the settings menu you can adjust the number of attempts before a triggering a lock out, the volume, and auto relock. From here, you can also delete all the pins, view the access summary, and delete the lock from your phone.
The Bluetooth unlocking method is quite simple and you can do so by tapping the lock's name in the app if you're in range. Alternatively, you can use the master pin, which has to be between 7-9 digits. Access to others can be granted through permanent, one-time, duration, or recurring pins. Pins can be randomly generated through the app and then sent via your phone's preferred sharing methods like text/e-mail/social media, etc. Hard coding pins is possible too and they can be shorter than the master's pin.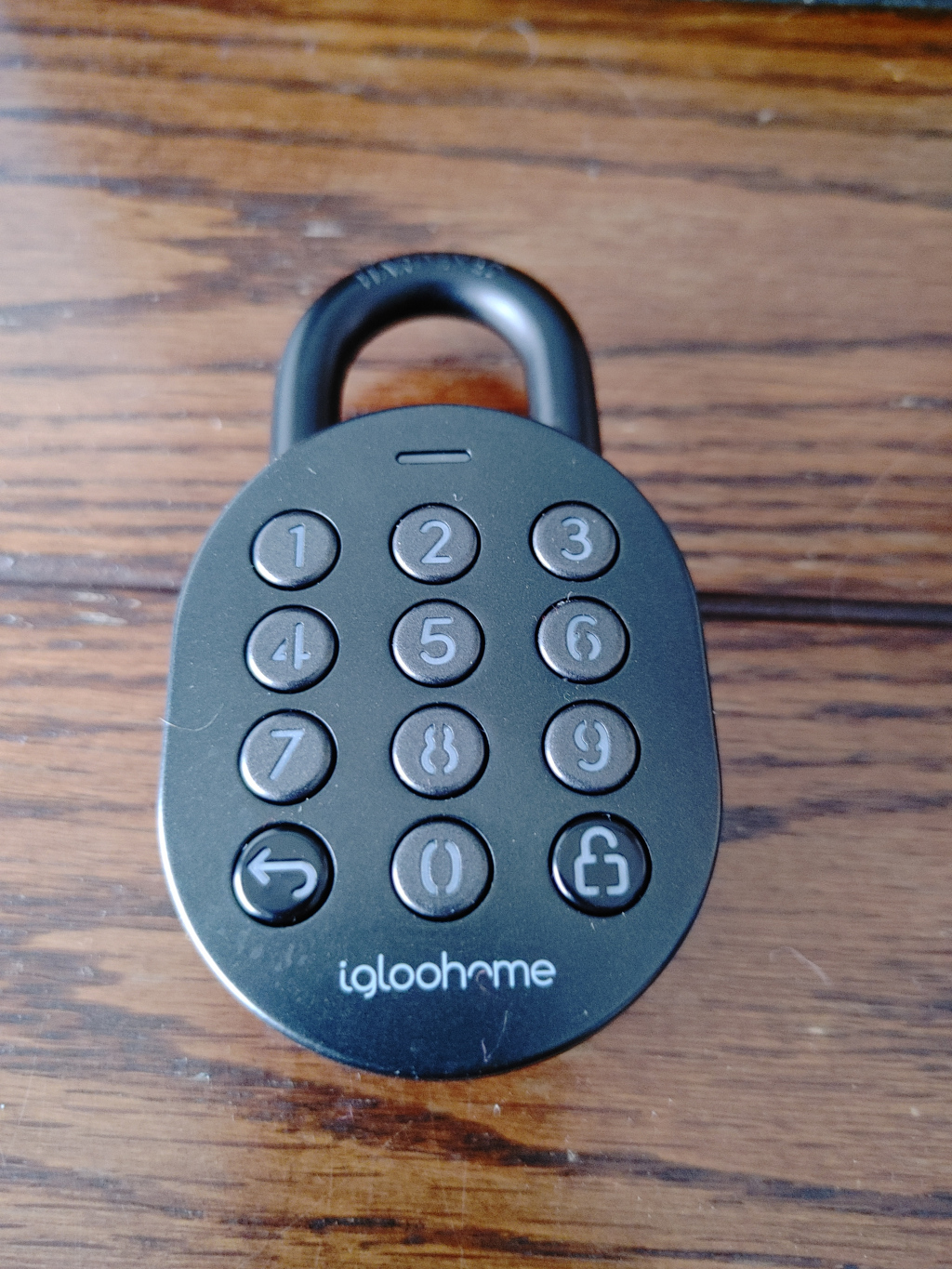 I was able to test and confirm the one time use pin along with the master and Bluetooth unlocking methods. After the pin is entered in you have to remember to press the unlock button to activate it. I like how you can have the pins only work during specific times.
This lock is pretty sturdy and seems like it's well-built. I like how the number pad lights up when in use. I left it outside in the snow during our polar vortex with temperatures ranging from teens to below zero and it survived. However, the lock sensor was not detecting the lock's closed status properly. It was still able to open and close but the lock would light up red and beep a few times after use thinking it was left unlocked. Not surprisingly, it was harder to unlock it in negative temperatures, but it did work.
I haven't seen any videos about this lock from the popular YouTuber, The Lockpicking Lawyer so it's secure until proven otherwise. I like that a nonstandard opening tool is required to access the battery. In order to factory reset the padlock, it has to be in an unlocked state and the battery door must be open.
Igloohome offers a one-year warranty on products purchased through their website. The retail price is $109.99 and you get a lot of features with it. I can see it being ideal for business owners with high-turnover rates. Though it's advertised as being an indoor/outdoor lock it doesn't handle extreme cold very well. I'm sure it'll be fine for normal and rainy weather or indoor use though. Since I have to return this loaner review unit, I can't do any long-term testing.