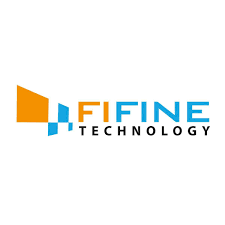 Hardware Info:
FiFine A6T USB Gaming RGB Microphone Kit
Developed by: FiFIne
Release date: January 10, 2022
Specifications:
Polar Pattern: Cardioid
Bit Rate: 16-bit/24-bit
Sample Rate: 44.1kHz-192kHz
S/N Ratio: 1kHz>70dB
Sensitivity: -40±3dB
MSRP: $57.99
(Amazon Affiliate Link)
Thank you FiFine for sending us this microphone to review!
A couple of years ago I had the opportunity to review the FiFine K668 USB microphone. I was impressed with the audio quality for such a low-priced microphone. The FiFine A6T is their latest USB microphone and it's available in a tripod format on their website or as a mounting kit on Amazon for 20 dollars more.
The A6T is a cardioid microphone meaning that it picks up sounds with high gain from the front and sides, but poorly from the rear. No matter which model microphone you get, it will come with a pop filter for reducing popping noises as the name suggests. For added cuteness, the pop filter has a smile painted onto it.
Highlights:
Strong Points: Easy to setup and use; sounds great; inexpensive
Weak Points: Cannot customize or disable the RGB effects
The microphone itself is pretty lightweight and has a non-removable shock mount. On the bottom of the microphone you'll find a volume knob. The top of the microphone is a touch sensitive mute button. When the mute is active, the microphone will no longer illuminate its RGB colors.
While the RGB colors will appeal to many gamers and teenagers, it won't be enjoyed by everyone.  Unfortunately, you can't disable or customize the RGB color patterns.  The constantly rotating two-tone color combinations are pretty, but you can't lock in your favorite one.  For example, I thought the red and green color combo would be fitting for Christmas time.   The other combinations of blues, purples, pinks, oranges, and yellows all look nice.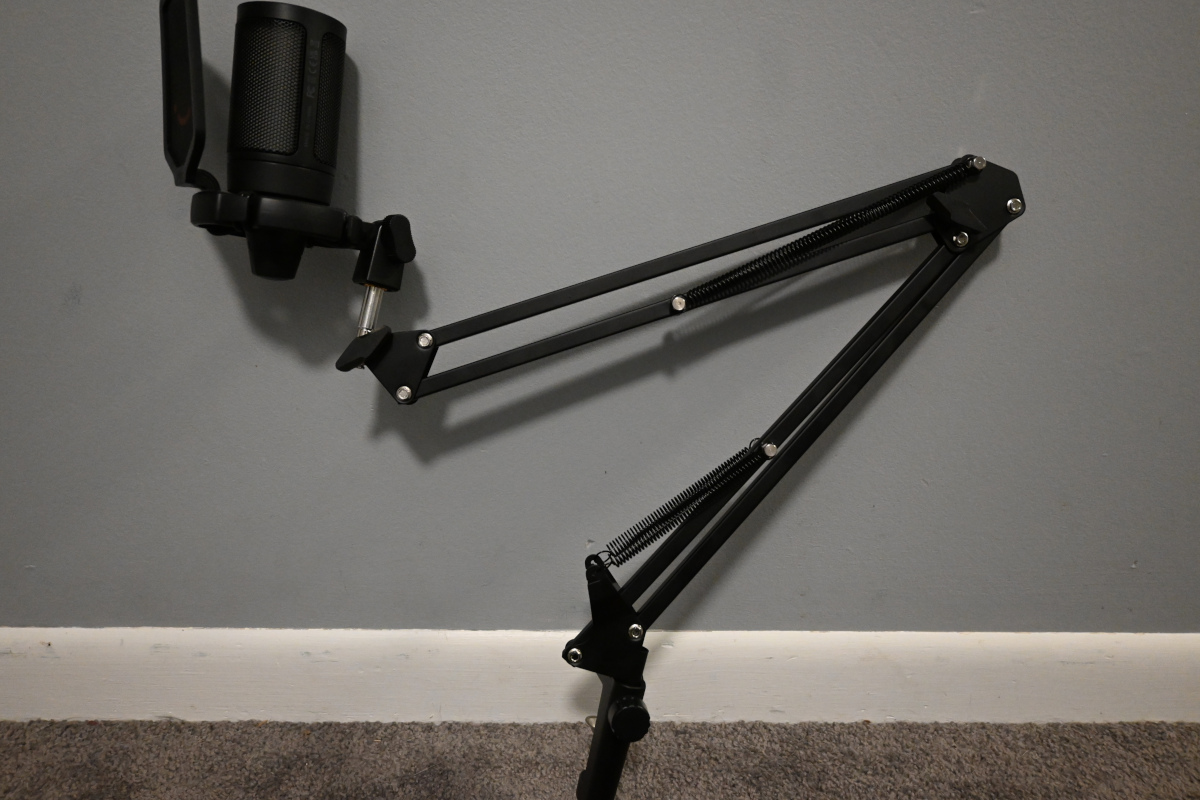 The spring adjustable boom arm is very flexible and easy to setup. The clamp was able to mount to my living room table without damaging it. I had plenty of leeway for adjusting the microphone to be close enough to my face without touching it. The vivid RGB colors were visible throughout my stream, especially when my husband turned the lights off on me by accident!
Sound wise, I was impressed with this microphone's performance in a . Thanks to the good signal to noise ratio, there was little feedback and my voice came through clearly throughout the stream.
If you don't mind or enjoy flashy RGB colors in your microphone setup, the FiFine A6T is a great value for your money. FiFine backs all of their products with a 2-year warranty as long as you register the product on their website within 90 days. If you don't need the boom arm, check out the tripod version of this microphone that is an even better deal at $37.99. Both models use a USB A (computer or console) to C (microphone) connection interface. The USB connections make this microphone versatile and compatible with consoles and computers alike. You don't have to worry about drivers to install. While it makes setup easy, It does limit customizing the RGB options which is a downside for anyone not wanting the flashy lighting.
-Signature