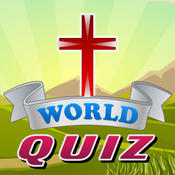 Game Info:
Christian World Quiz
Developed by: Tentacle Solutions
Release Date: January 14, 2015
Available on: Android, iOS
Genre: Quiz
Number of Players: Single-Player
ESRB Rating: Not Rated
Price: Free with ads
Thanks Tentacle Solutions for making this app and letting us know about it!
How well do you know your Bible? What better way to find out than take a test on it, right?  Christian World Quiz offers two quiz modes, Survivor Mode and Speed Mode.  Speed Mode is for seeing how many questions you can get right in ten seconds.
No matter many times I have tried doing the Speed Mode, my max score is four.  Not to toot my own horn here, but this number should be higher.  It's not that I don't know the Bible, the problem with this is mode is that it does not take into consideration loading times of the questions into the ten second limit.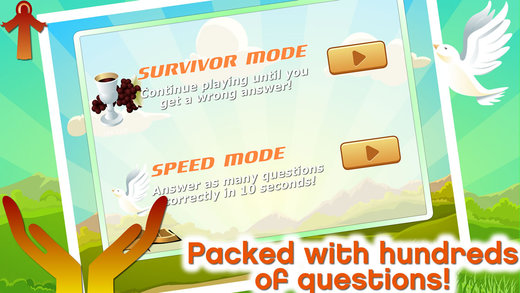 Highlights:
Strong Points: Challenging questions; high score gives you motivation to do better
Weak Points: App is unstable and unusable at times; ads
Moral Warnings: None!
No matter how well you do, the score will be kept for you to improve upon (if possible).  In the event that you do get a question wrong, it will be waiting for you when you fire up that same quiz mode again.  This could give you an unfair advantage if you know the correct answer ahead of time.   
In Survivor Mode you get to keep on answering questions until you mess one up.  Just like the Speed Mode, if you get a question wrong, it will be the first question on your next go around.  My highest score here was twenty-five I believe.  I'd love to verify that but at the time of writing this review, this app crashes upon launching.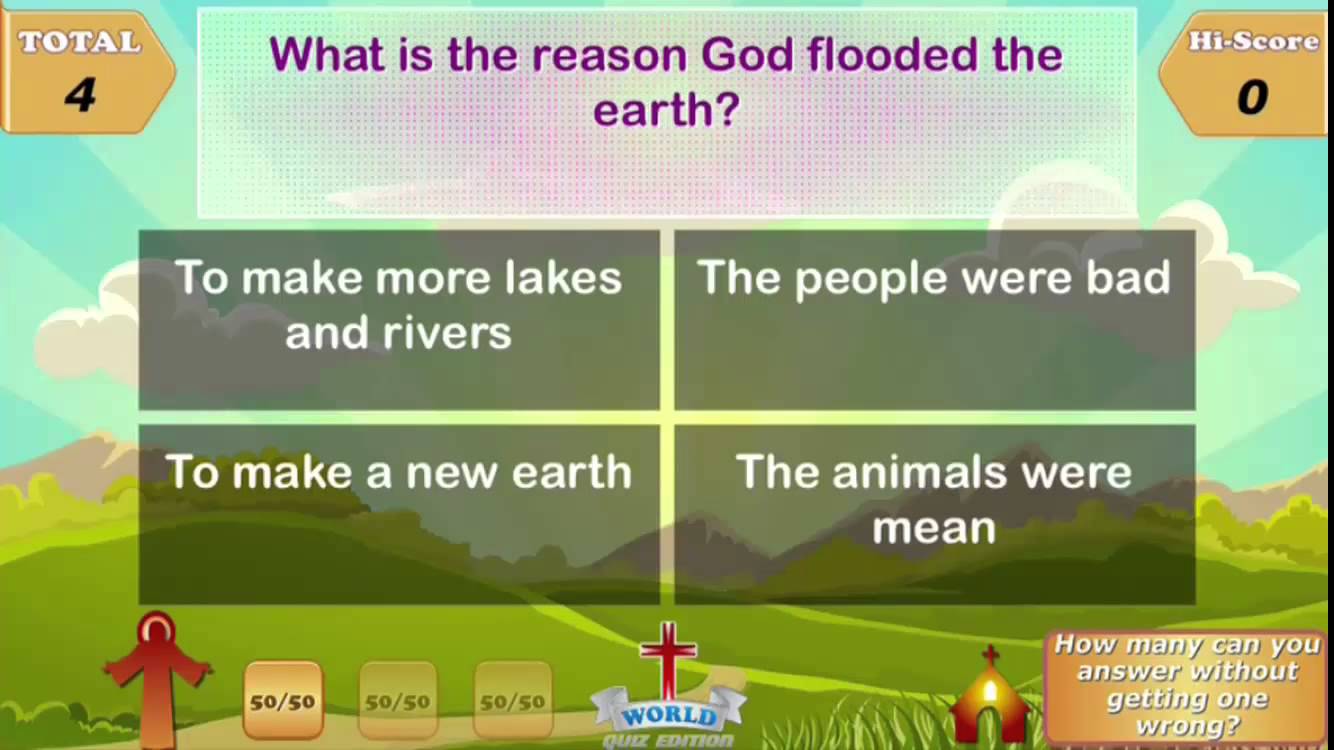 Score Breakdown:
Higher is better
(10/10 is perfect)
Game Score - 46%
Gameplay - 5/20
Graphics - 7/10
Sound - 6/10
Stability - 0/5
Controls - 5/5

Morality Score - 100%
Violence - 10/10
Language - 10/10
Sexual Content - 10/10
Occult/Supernatural - 10/10
Cultural/Moral/Ethical - 10/10
Besides not even running, as if that's not bad enough, many of the questions were broken when this app first launched.  Some of the buttons had the wrong text in them or none at all.  When you have a nice streak going, there's nothing like a nasty technical glitch to ruin it for you. The devs have fixed many of those broken questions, but what's the point if the app doesn't run at all? 
The graphics are colorful and the text was easy to read when it was properly placed.  I don't recall if there was any background music and I can't launch the app to verify.  I do recall decent sound effects though.
Another issue worth noting is that the developers are catering to multiple religions with their ad supported games.  Not only do they make Christian Quiz games, but Muslim ones too!  When it comes to Christian games and apps I prefer to support ones made from Christian studios.
Regardless of how I feel about the developers releasing multiple religious variants of their games, I would avoid this app altogether because it simply does not run.  Why waste space on your phone or tablet for something that doesn't work?