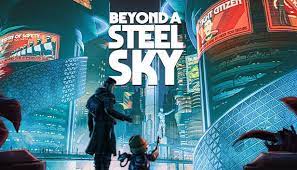 Game Info:
Beyond a Steel Sky
Developed By: Revolution Software
Published By: Microids
Released: December 14, 2021
Available: iOS, Linux, macOS, PlayStation 4, PlayStation 5, Switch, Windows, Xbox One, Xbox Series X|S
Genre: Adventure
ESRB Rating: T for Teen: Mild Language, Partial Nudity, Use of Alcohol, Violence
Number of Players: Single player
Price: $39.99
Thank You Microids for providing us with a review code!

Nearly 30 years later, a beloved classic computer game receives a sequel. Immediately, alarms will blare in anyone's head as in most cases it's just used to cash in on a familiar IP with people completely unfamiliar or unattached to the original. Although in this case, this entry is created by the same developer, Revolution Software. Beyond a Steel Sky is the sequel to Beneath a Steel Sky, one of the most known and acclaimed point-and-click adventure games of the 90s. Beneath is considered freeware and can be downloaded from both Steam and GOG at no cost so I'd recommend checking it out.

Despite being a sequel, no prior knowledge of Beneath a Steel Sky is necessary to play or even enjoy Beyond a Steel Sky. It even starts with a recap of the important story beats of Beneath, letting new players catch up while also refreshing older fans of the world. About ten years after the events of Beneath, Robert Foster who lives in the outskirts known as The Gap, has to return to Union City when his young friend Milo is kidnapped. He tracks the kidnappers down to Union City and he is confused by all of it because due to the events of Beneath, the city was left in a positive state with his AI companion Joey left in charge of caring for the citizens within. So why are children being taken into this city in the first place? Foster soon finds himself in a mystery as he is forced to assume the identity of Union City citizen Graham Grundy, and Grundy seems to have ties with Milo's kidnapping.

Beyond takes place in a 3D world where the player has full control of Foster's movement. It has plenty of conventional point-and-click mechanics in how Foster interacts with the world. There are numerous characters to talk with that have quirky personalities. The little nuances between the perfect image that Union City portrays and the people who are the cracks of said image form an interesting contrast. Exhausting all of their dialogue feels rewarding emotionally as there are callbacks to what some characters said a few hours back. Dialogue has several options, similar to many Telltale and Bioware games with a dialogue wheel to question the NPCs. When interacting with the environment, some items can interact with Foster's tools such as a crowbar to break open a door or lock. Sometimes, he'll pick up objects in the world to use to overcome obstacles. Foster soon gains access to a hacking tool that allows him to swap the properties of electronics. One puzzle could be a door scanner denying people access if they don't have a certain chip installed. Foster can swap the properties so that the door now accepts people who don't have said chip. This aspect of the gameplay is used in very clever ways to solve puzzles, such as swapping the properties of two different items that are close in proximity to each other.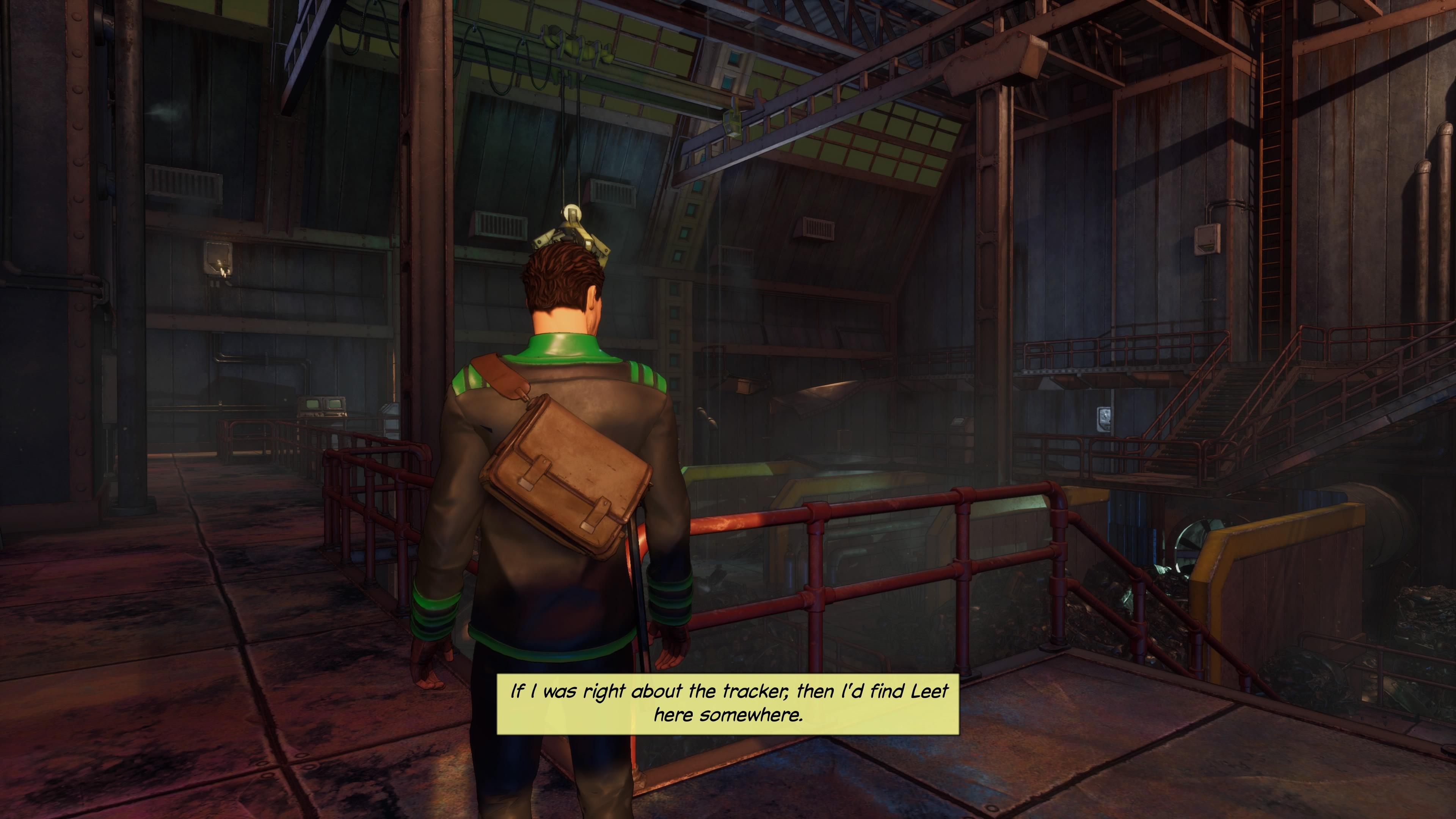 Highlights:
Strong Points: Respective to its predecessor and genre; nice visual aesthetics; well-written dialogue
Weak Points: Can have a slow pace at many moments
Moral Warnings: Multiple instances of (non-deadly) violence; some mild language such as "crap", "h*ll", "*ss", and "d*mn"; A few female non-playable characters wear form-fitting attire; digital blue avatar is depicted as naked; Robert Foster has to steal at times to progress; alcohol is present
Keeping a slow pace throughout the entire experience does both good and harm for Beyond. In regards to the narrative, it wasn't a bad choice to make as the slow burn of the plot does lead to some good moments, and it manages to be a nice callback to the adventure genre of the past. When moving around, the slow pace could be detrimental for other players. Foster can go from a slow walk to a leisurely jog by holding the R2 button. The half-dozen areas are not exactly small either and there is a bit of back and forth between them too. Even the animations for Foster are slow. Having the jog being the default movement while running with the triggers could have sped up the general pace of moving around. Whereas this can work for a point-and-click 2D setting as you usually do one action at a time and there are screen transitions, it doesn't work so well in a 3D setting. Moving in 3D spaces is considered a continuous action, so its slowness can become tiresome. As objects are highlighted by an invisible cursor, controls can be slightly cumbersome.

Every piece of dialogue is voiced, either by Foster or another character. The voice acting is solid. Foster has a clear voice and has some funny delivery with his dry wit. The humor in general is fairly strange. It won't appeal to everyone, but the way Foster interacts with some characters and his commentary on everyday objects got a dozen laughs out of me. Most of the citizens of Union City sound cheerful as the city is designed to make everyone's lives perfect. Although I feel there probably could have been some moments where some of the characters could have emoted better, there wasn't a single performance that I believe was terrible. The music is also good. The soundtrack is designed in a way to compliment, but not stand out or take away from a scene.

Many of Beyond's aesthetics and art style are done by legendary comic book artist Dave Gibbons, who also worked on Beneath. He's mostly known for doing the art for DC's Watchmen. 26 years later, he's still doing great work and his style translates well to 3D. The 3D backgrounds have a surprising amount of detail considering how little of the area you explore. The art leans more into that comic aesthetic with the comic book-style text boxes appearing every time Foster thinks or monologues. Some characters can look cartoonish in comparison with Foster's more chiseled design and some budget restraints can lead to some awkward animation. Despite that, the overall look has charm.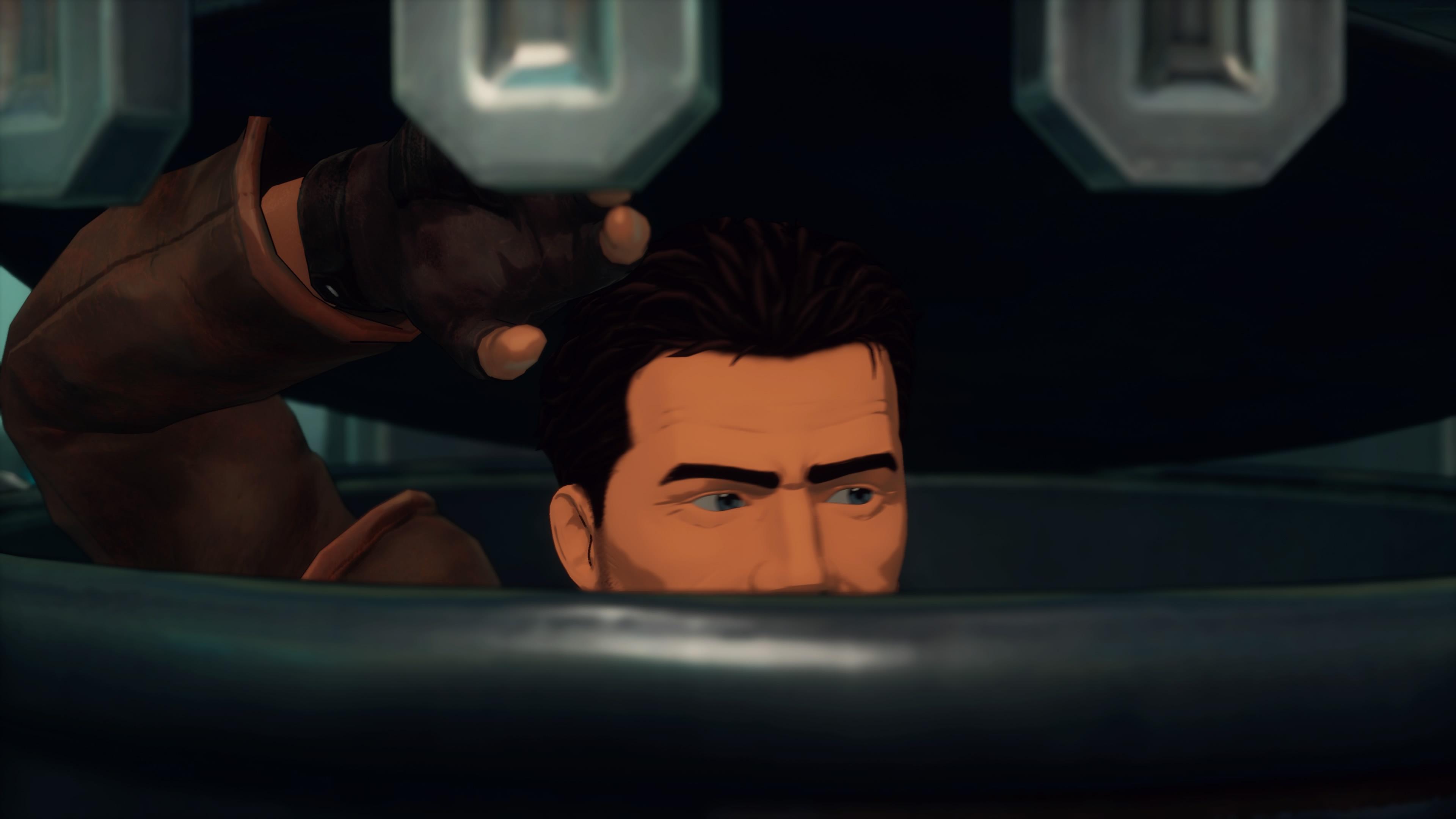 Score Breakdown:
Higher is better
(10/10 is perfect)
Game Score - 80%
Gameplay - 15/20
Graphics - 8/10
Sound - 8/10
Stability - 5/5
Controls - 4/5

Morality Score - 75%
Violence - 7.5 /10
Language - 7.5/10
Sexual Content - 6/10
Occult/Supernatural - 10/10
Cultural/Moral/Ethical - 6.5/10
I like how Beyond respects both the player who may have never heard of the series before and the people who have been around since the beginning (or played Beneath recently). There are plenty of callbacks, references, and moments that reward the veteran, and it's also written in a way that the newcomer understands it and doesn't feel lost. Another thing Revolution Software does in terms of respect is the hint system. Every time you access a hint, the game nudges you in the direction while leaving 30-second intervals before the next hint can be accessed. It encourages you to try out their puzzles a few times, before outright giving you the solution. For people who just want to enjoy the story, they can get through this adventure, but it'll take a bit more time. Keep in mind that Beyond wasn't made for next-gen consoles in mind so the "high-performance mode" is forced to 30FPS despite the PS5 and Series X being able to handle 60.

Moral warnings start somewhat tame and increase as the plot goes on. Violence does pick up in the second half with Foster being shocked by robots, a man getting slapped by a robotic hand, and a struggle between Foster and the two main villains. Some more violent moments such as Foster getting shot at and his thumb getting chopped off (when he fails a situation) cut away before the fatal or severe strike. The only two characters who die in the entire story both die offscreen. Language is kept to mild words such as "crap", "d*mn", "h*ll", and "*ss". Some crude humor exists such as when Foster reunites with Joey, Joey has to probe a robot from behind and he tells Foster to look away. Sexual content is seldom. A couple of female NPCs either wear form-fitting attire or show their midsection. The "worst" it gets is when Foster is represented as a digital avatar. He is "naked", but has Barbie anatomy. Other moral aspects have to do with Foster stealing a few objects in order to progress and having to fetch moonshine for an NPC.

It does take some time to get going with roughness in between, but Beyond a Steel Sky is an amusing nine to eleven-hour adventure that acknowledges what came before it—both to Beneath a Steel Sky and adventure games in general. In regards to morality, it's similar to many Teen-rated games, although with a somewhat more lighthearted tone given the "perfect" nature that Union City portrays. There are some reasons to come back for another playthrough such as seeing all the NPC dialogue, an altered ending/situation due to certain choices made, and developer commentary via toggleable collectibles. A sequel coming out so many decades later is rarely so respectful to new players, older fans, and the predecessor. It doesn't talk down to the younger generation, doesn't mock the people who love the original, and holds what came before it in high regard while inserting the new conventions of modern gaming.