Thank you Utter Nonsense LLC for sending us this game and a holiday sampler pack to review!
Utter Nonense is available in two flavors: the Family Edition, which is recommended for ages eight and up and the Naughty Edition which is recommended for ages eighteen and up. Judging by the Amazon reviews, the Naughty edition has been out longer. This review is based on the family edition.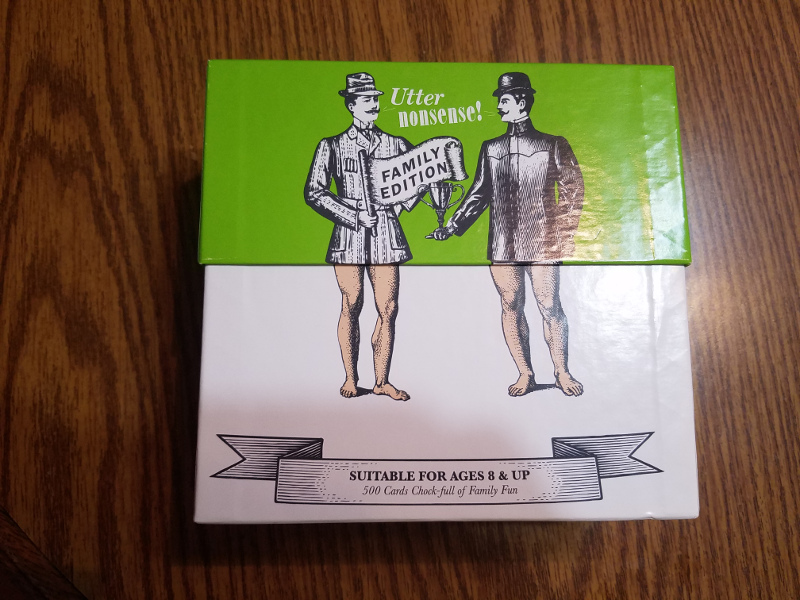 This base game sells for less than $25 and includes five hundred cards which are divided into phrases and accents. Each player is given seven silly phrase cards. The judge of the round announces the accent in which a phrase of the player's choosing should be read. The first judge is selected by who has the stinkiest feet. After the first round, the winner of the previous one becomes the judge. The winner keeps the accent card and whomever accumulates five accent cards wins the game.
Some typical accents like French, Italian, cowboy, pirate, and Southern drawl are a given. Some of the more unique ones include pooping, rapping, Arnold Schwarzenegger, nerd, and Donald Trump. Chewbacca was one of the harder ones for us to pull off. Some of the cards let the judge choose a movie character or animal to base the accent off of.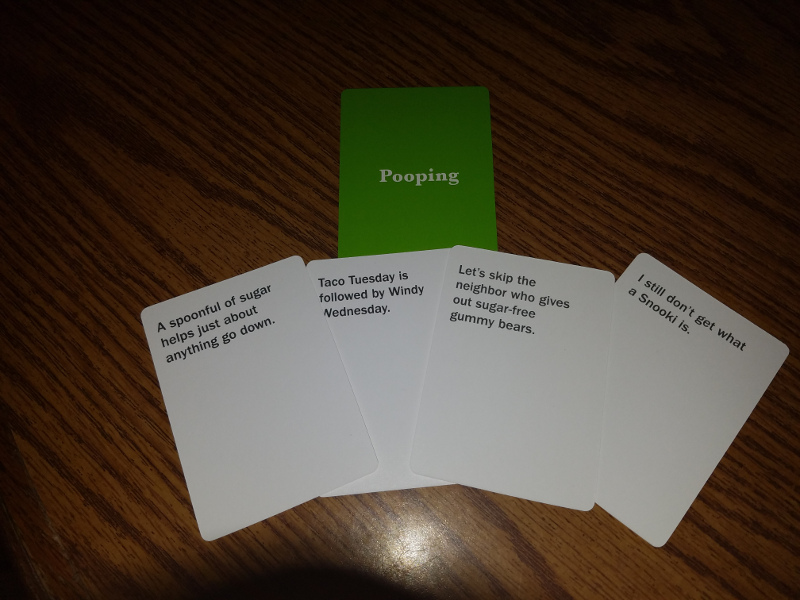 Naturally, some phrases go better with certain accents than others. The key to winning a round is to have a fitting pair. For example "M-I-S-S-I-S-S-I-peed my pants" would be good with the baby accent or using a valley girl voice to say the phrase "A picture is worth a thousand likes."
My family laughed a lot while playing multiple rounds of this game. The kids really had a lot of fun with it as well. If you're looking for a fun new card game, be sure to check out Utter Nonsense.