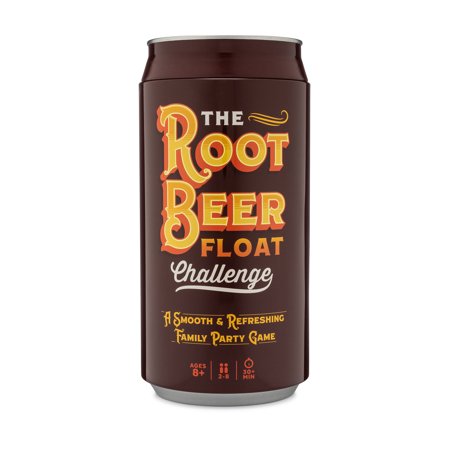 Game Info:
The Root Beer Float Challenge
Developed by: Playtacular, LLC.
Release date: June 11, 2019
Price: $19.99
(Amazon Affiliate Link)
Thank you Playtacular, LLC. for sending us this game to review!
It's nice to take a break from video games and play interactive family games. Up to eight players can partake in The Root Beer Challenge and try to gather all four ingredients (root beer, ice cream, cherry, straw) to secure their victory. In order to collect an ingredient, a player must pick a challenge card and successfully complete it.
The type of challenge is determined by the roll of the dice. Solo challenges can be completed individually. For example, one of the tasks is to throw up multiple ingredients and catch all of them successfully. Cooperative challenges reward both players if completed without failing. My daughter and I had to be back to back and place the ice cream ball between our butts and move five steps to the left and right without dropping it. (We succeeded). The head-to-head challenges are more competitive with only one victor. One example is to use the gigantic root beer can as a putter to tap the ice cream ball towards the top of the can acting like a golf hole. Since there is only one ice cream ball, a cherry is used to place the position of the first player's ball in reference to the second player's.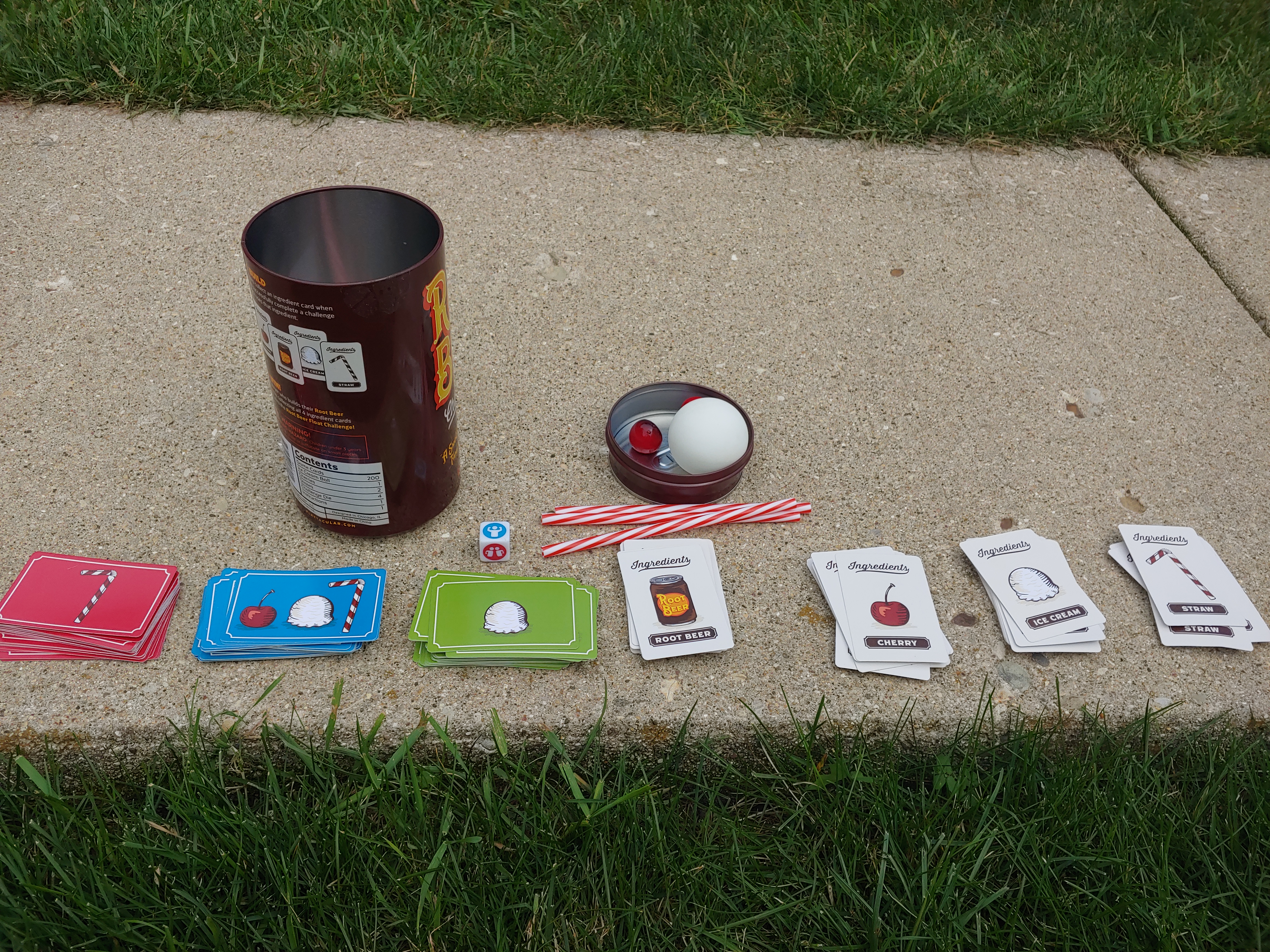 Highlights:
Strong Points: Fun family-friendly game that can be played in and outdoors
Weak Points: Typo on one of the cards; kids will ask for a real root beer float after playing
Moral Warnings: None!
With 120 challenge cards, there is no shortage of things to do. Each challenge card is color-coded to the challenge and has the prize ingredients labeled on it. Many challenges only offer one ingredient while very few let you choose from all four available.
A game with four people can last about thirty minutes and is bound to bring out some laughs and humility as these challenges are aptly named. One of the challenge cards was misprinted as it asked for player one to close their eyes while player two was the one needing to identify the ingredient player one was touching them with. In this scenario, I had player two close their eyes and they failed to guess the ingredient I touched her head with. I used a straw and she guessed that it was the cherry.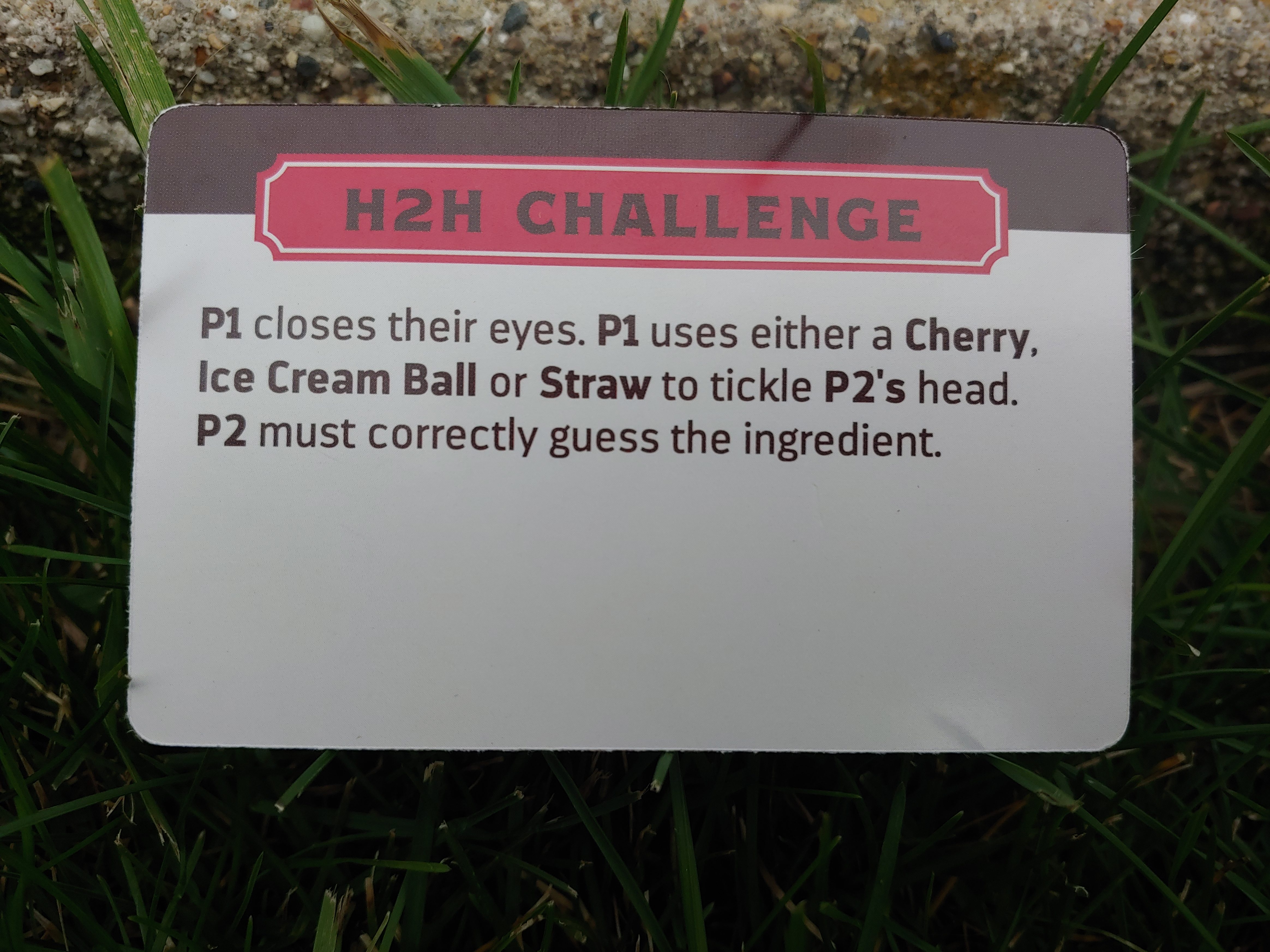 Other than that typo, everything else is well designed and high quality. The big root beer can is sturdy and adequately holds all of the parts: 120 Challenge Cards, 80 Ingredient Cards, 1 Ice Cream Ball, 2 replica Cherries, 4 Straws, and 1 Challenge Die. Like any other game with small pieces, there are some choking hazards and the fake cherries do look very realistic.
The asking price is a reasonable $19.99 and is bound to bring countless hours of entertainment. Just be warned that playing this game will likely make the people involved (especially children) crave an actual root beer float afterward.