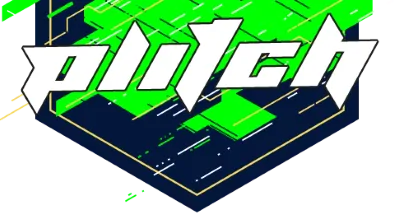 Software Info:
Plitch
Founded in 2015
Available on Android and PC
Free to download, $4.99/month for annual subscription
Thank you Plitch for offering us a 90-day trial!
With over 180 titles in our backlog, we're open to some shortcuts in helping us finish games a bit faster. Not all of our reviewers cheat, but some do and we don't cheat often. For what it's worth, I usually mention it in my reviews when I succumb to the temptation. While many gamers frown upon the practice in single-player games, it's straight up not fair and can get you banned in multiplayer titles. Multiplayer cheating is not supported or endorsed by Plitch and may result in getting you banned if attempted.
In real time strategy games I like to give myself more gold or make my character undetectable in games that require stealth. Godmode is handy for seeing all of the game's story in a short amount of time. Sometimes cheating can make a game more enjoyable. In Drake Hollow, I enjoyed the game more after giving myself more in-game currency so I could focus more on building up my camp's defenses instead of scrounging for hard to find materials.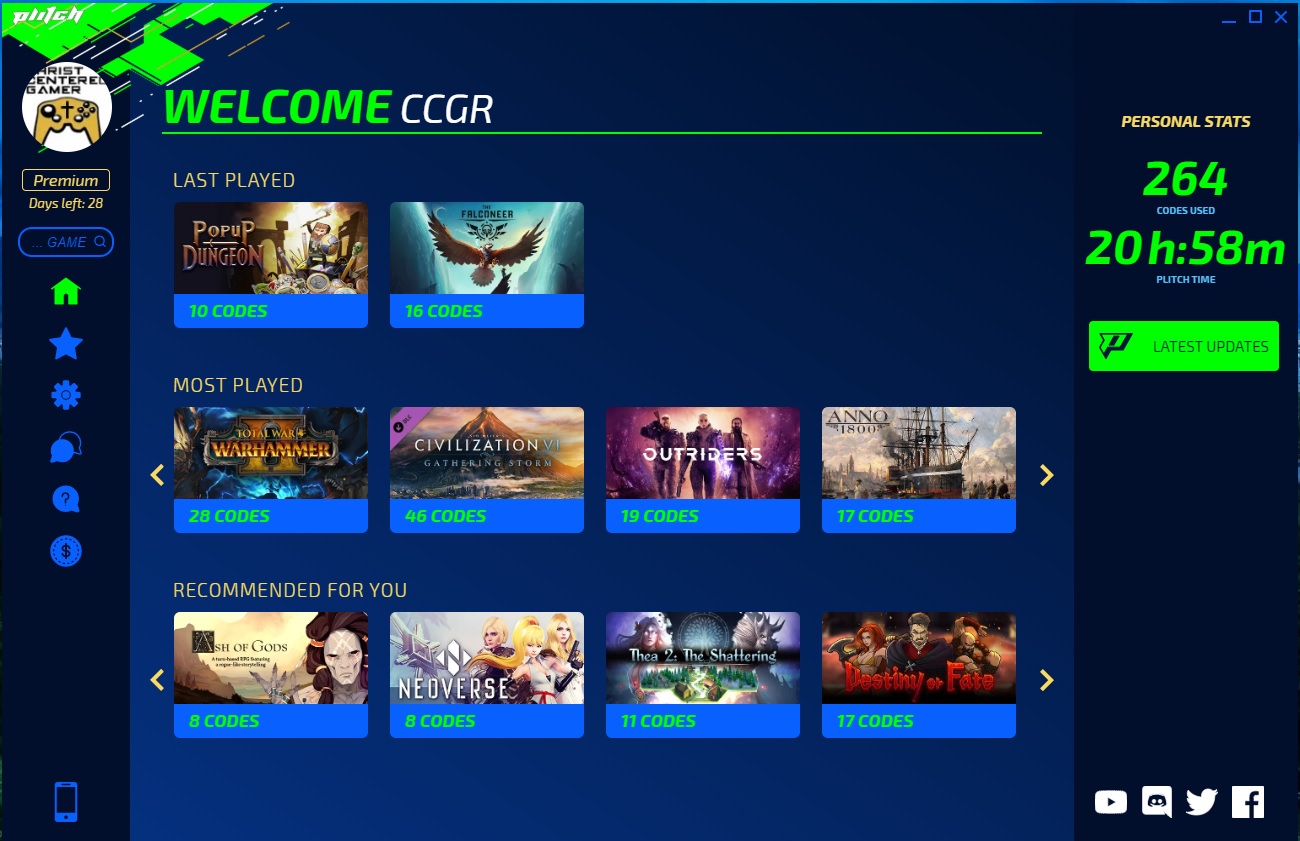 Highlights:
Strong Points: Easy to use; popular games supported
Weak Points: No lifetime plan
For my cheating endeavors, I've used Cheat Engine in the past as it's free and effective. I'm disappointed by the latest installers coming bundled with unnecessary software though. When using Cheat Engine, you'll have to figure the location of the memory address that you want to modify. Once you have it narrowed down, chances are that it will change and you'll have to repeat the process all over again. Cheat Engine tables for many popular games can be found on their forums and will save you the hassle of locating the specific memory addresses. The downside to the tables are that they often break when a game is updated.
This is where Plitch and other game trainer companies come into play. They offer easy to use interfaces for enabling popular hacks for the latest versions of the hottest titles. The Plitch client is free to download and see if the game you're looking for has any cheats available for it. Not surprisingly, the more desirable cheats like Godmode and extra money or experience will require an active/paid membership.
Membership prices range from $4.99-$7.99 a month depending on the length of the billing agreement. If you want the lowest price available you'll need an annual recurring payment plan. There is a 20-day money back guarantee if you're not satisfied with the service. It's a shame that Plitch does not offer a lifetime plan like one of their biggest competitors.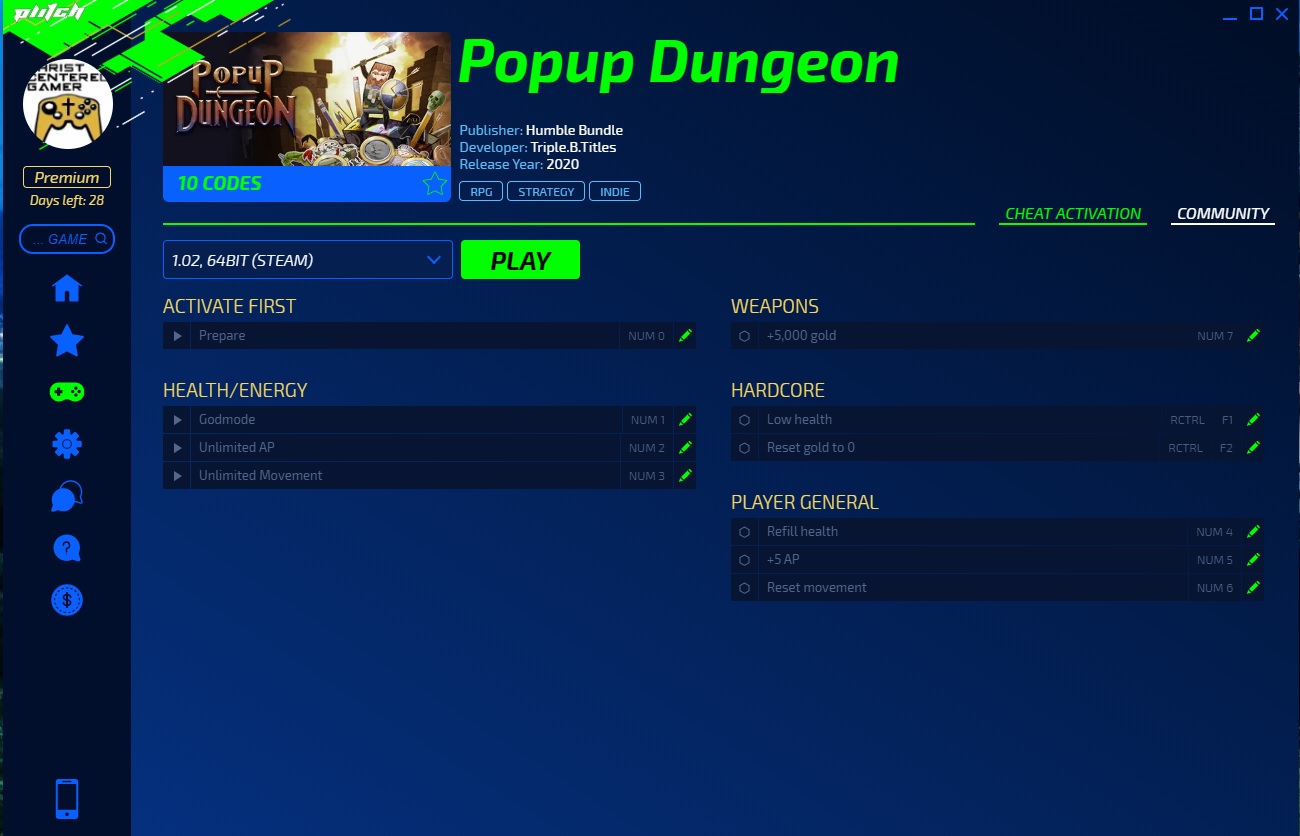 On a positive note, the software is super easy to use and I enjoyed reaping its benefits in recently reviewed games The Falconeer and Popup Dungeon. Obscure and less popular games like Copy Kitty won't be found in their database. You can post game requests on their forum. As of this review there are close to 2800 games in their database.
When selecting your desired game on Plitch, you'll have to make sure that you have the proper client and game version selected or the cheats will not work properly. I had no issues with the Steam games I tested.
If you're sick and tired of dying in single-player games and want to get through your backlog faster, I highly recommend checking Plitch out. There's no cost to downloading their client and seeing their vast amount of games and cheats available. If you do decide to subscribe to their services it's cheaper to do so annually.