Game Info:
Amatsutsumi
Developed by: Purple Software
Published by: Sekai Project
Release date: July 29, 2022
Available on: Windows
Genre: Visual Novel
Number of players: Single-player
ESRB Rating: Not rated
MSRP: $29.99
(Humble Store Link)
Thank you Sekai Project for sending us the censored version of this game to review!

Amatsutsumi was originally released in Japan in 2016. An English version came out in July of 2022, but because this visual novel was known for its sexual content, it has been banned on Steam. Other digital retailers like GOG and Humble sell a censored version of the game with an option to patch it to the explicit version.

The main character in this game is Makoto who lives in a remote village with his fiancé, Mana. The inhabitants of this village have a power called kotodama which gives them power to control people with their voice commands. In fear of abusing this power, the villagers only speak to each other when necessary.

Makoto frequently hears a voice in his head telling him that he has to leave. He longs to see the outside world, but Mana doesn't have the same sense of adventure. Every few years the town has an expedition to gather medicine and other delicacies from the outside towns, but that won't be happening anytime soon. After a (censored for me) love scene between Makoto and Mana, Makoto decides that he has to leave the town now and sets out on his journey.
Highlights:
Strong Points: Interesting premise and characters; multiple endings
Weak Points: The censored version does not always clue the reader in when the main character is intimate with others; there are some awkward and confusing transitions between the missing adult content and what's left in the censored version of the game
Moral Warnings: Descriptive violence and sexual encounters; premarital sex; main character and his fiancé are considered gods; foul language, including the f-bomb
After traveling a few days in the hot sun unprepared, Makoto collapses on a dirt road ready to die. Instead of dying, he gets his head stepped on by a high school-aged girl named Kokoro. After giving Makoto a refreshing electrolyte lozenge, she brings him back to her home which doubles as a café ran by Kokoro's mom, Azuki.

Kokoro and her mom take pity on Makoto and let him recover in their deceased dad's (Azuki's husband's) room. Once Makoto feels better, he thanks them for their kindness and decides to use his kotodama to convince Azuki that he is her son and Kokoro's brother. Makoto finds Kokoro adorable and hopes that by convincing her that she's his sibling, it will keep their relationship platonic. Since she is a romance option, that plan utterly fails.

Other dating routes include a shy shrine maiden who can see ghosts and Kokoro's friend who is immune to Makoto's kotodama power. Last but not least, is the option for Makoto to go back to his fiancé. Each of the routes has implied sex scenes and sometimes they are more clear than others. On multiple occasions, a sex scene happened and I was oblivious to it until it was mentioned much later in the game. I wish there was a better transition between the adult and censored versions of the game.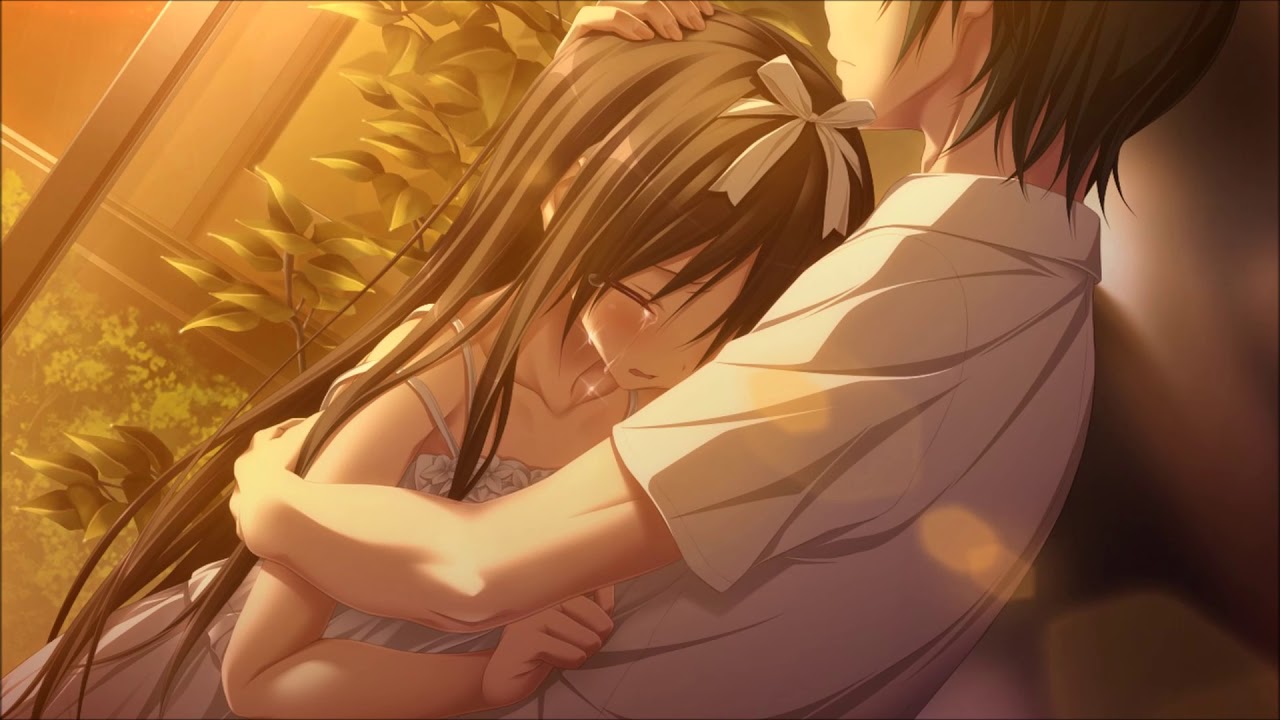 Score Breakdown:
Higher is better
(10/10 is perfect)
Game Score - 86%
Gameplay: 17/20
Graphics: 8/10
Sound: 8/10
Stability: 5/5
Controls: 5/5

Morality Score - 43%
Violence: 5/10
Language: 0/10
Sexual Content: 3.5/10
Occult/Supernatural: 5/10
Cultural/Moral/Ethical: 8/10
Despite the text gaps, the dialogue is well written and the characters are likable and fun to learn about. Some of the uses of kotodama had me laughing out loud. There is some swearing like d*mn, sh*t, and plenty of f-bombs. Even the censored version of the game isn't suited for younger audiences when it comes to foul language! On a final note, the Lord's name is taken in vain.

The visual style is well done and the artwork is colorful and very detailed. Sometimes, it's a little too detailed for my tastes as I didn't take any pleasure in seeing the up-skirt underwear shots for multiple female characters. Most of the females are abnormally endowed and it's a wonder that they can stand upright. Despite clearing multiple game routes, there are many missing images in my art gallery. I can only imagine that the images (roughly 40%) are pornographic in nature.

The Japanese voice acting is well done. I enjoyed the background music as well. It sometimes lingered in my head after closing out of the game.

While it isn't for everyone, Amatsutsumi is an enjoyable visual novel. My biggest gripe is the lack of clarifying and transitioning of loves scenes from the adult to the censored version of the game. Fading to black is fine and I certainly don't want to see pornographic images, however having a character walk into a room and starting a new day after they say hello is a little bit abrupt and confusing without any context of what happened the day before. I'm not sure why the censored version is not available on Steam, but you can purchase this game from other digital retailers for $29.99 or less.