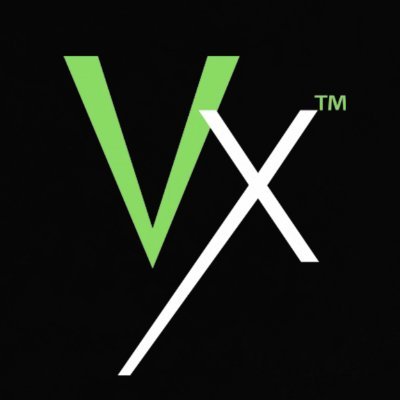 Game Info:
Velocilinx Boudica Mechanical Gaming Keyboard
Developed by: Velocilinx
Release date: October 2019
Price: $92.50
(Amazon Affiliate Link)
Thank you Velocilinx for sending us this keyboard to review!
I love RGB-colored devices and mechanical keyboards with blue switches. I must say that I was impressed with the Velocilinx Boudica Mechanical Gaming Keyboard before I even touched it. If you do a lot of typing, you'll love the feel of these clicky Outemu blue switches. The noise from the keyboard may annoy some, but I have brought it to work on multiple occasions with no complaints. Your mileage may vary. Compared to other mechanical keyboards we have reviewed with blue switches, the keys on this one require less force to press down which is nice.
The aluminum finish looks great and accents the colorful keys quite nicely. The right-click button can be used to quickly change the key colors to rainbow or individual colors (red, orange, yellow, green, light blue, dark blue, and purple). While the ability to quickly change colors is nice, those who rely on the right-click button will miss its functionality.
Highlights:
Strong Points: Comfortable blue switches; pretty colors and patterns
Weak Points: The right-click key only functions for changing the key colors; wrist rest requires a screwdriver to install/remove; media keys not labeled; buzzing noise
The wrist rest is not installed by default and requires screwing into place if needed. Like most keyboards, there are foldable tabs to elevate it. You can set the keys to be white or black to make them less obnoxious. White is actually red + blue + green, and that those with a high sensitivity to rainbows on DLP screens will almost certainly see rainbows when looking at this keyboard. If the keys are set to any color other than black (off) the keyboard will emit a buzzing noise. The bottom glow strip can have its colors changed or turned off by pressing FN + scroll lock. However, if you unplug the keyboard, it will lose the glow strip's color setting. Even with all of the colors turned off, the buzzing is still present, but much quieter. 
Through the software you can set the polling rate to 125Hz (default), 250Hz, 500Hz, or 1000Hz.  The brightness can be adjusted and macros can be programmed through the software as well.  The best part about the software is configuring the various keyboard color effects.  You can have the keyboard rotate colors, illuminate as keys are pressed, have splash effects, light up random keys, or have keys all be different colors.  You can customize your own color scheme or use one of the gaming style presets (FPS, MMO, MOBA, RTS).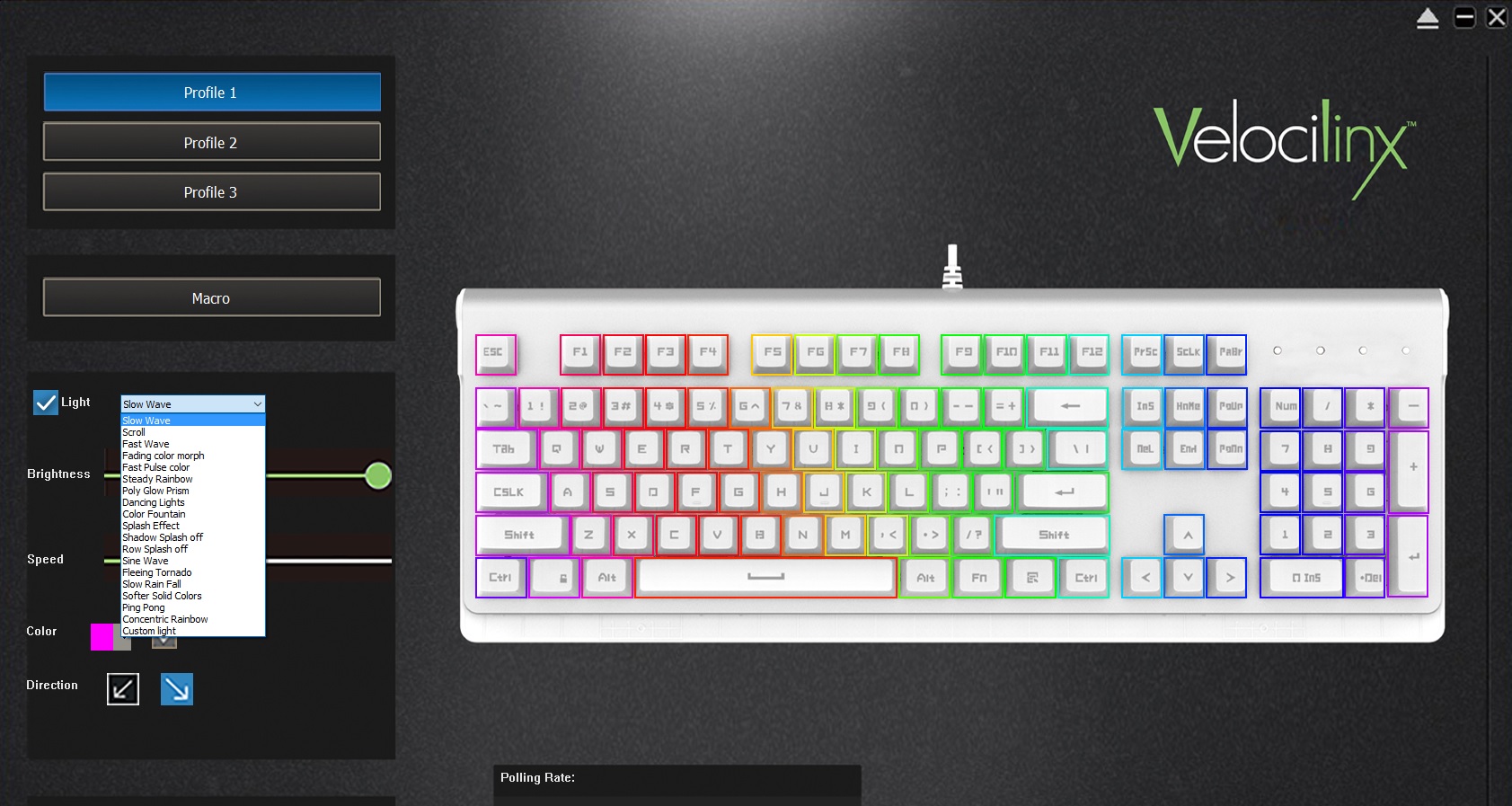 The key labels are easy to read. Although the FN media shortcut combinations work, they are not labeled on this keyboard. FN + 2 will lower the volume, FN + 3 will raise it, and FN + 4 will mute/unmute it.
The price of the Velocilinx Boudica Mechanical Gaming Keyboard is $92.50 which is fair, but there is a lot of competition out there. In the end, it looks and feels great, but lacks some of the features offered by competitors at this price point. If you do buy this keyboard, you can rest assured that it's backed by a 1-year warranty.