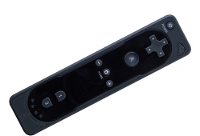 Game Info:
Snakebyte Premium Remote XL+ 
Developed by Snakebyte
Released date: October 3, 2010
Available on: Wii, Wii U
Price: $29.99
Thank you Snakebyte for sending us this product to review!
As a family of five with a Wii and a Wii U, we can never have enough remotes since they are interchangeable between the two systems.  Besides the Premium Remote XL+, we have four Nintendo controllers and a Power A remote.     Despite the XL in the name, the Premium Remote XL+ is the same size as a Nintendo branded controller.  
What sets the Premium Remote XL+ apart is that it has the motion plus integrated into it.  Nintendo controllers with this capability are between $35-$40 while Snakebyte's offering ranges between $25 and $30.  Another nice feature is that the sync button is on the outside of the controller instead of being hidden away in the battery compartment.  The battery compartment is screwed on with the Premium Remote XL+.  This is both a blessing and a curse.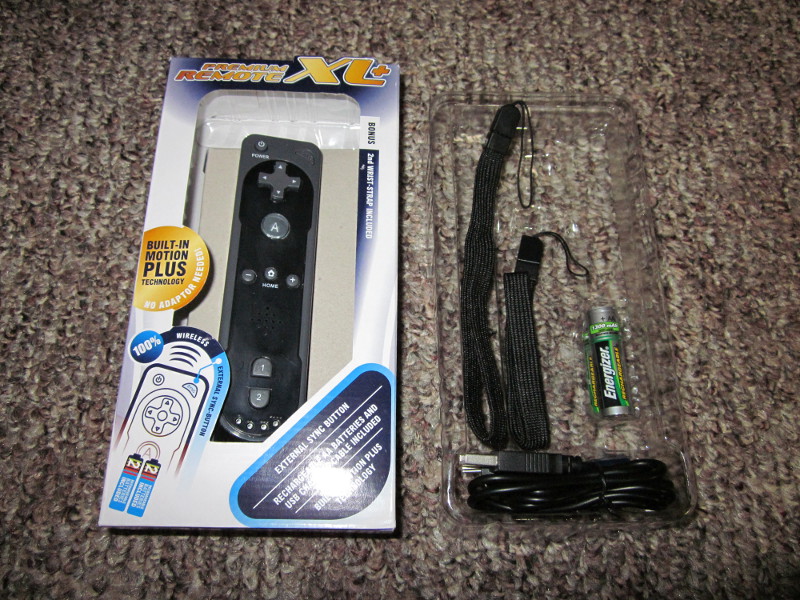 Highlights:
Strong Points: Built in motion plus; easily accessible sync button.
Weak Points: Stiff D-pad; weak vibration; unsteady control.

Bundled with the controller are two Energizer NiMH 1300 milliamp rechargeable batteries, a small screwdriver, two wrist straps and a USB cable.  Once the batteries are installed you just charge the controller by plugging it into a USB port.  The Wii or Wii U system can be used to charge the controller, but the system has to be on to do so.  This is great for casual gaming, but if you don't have spare controllers, changing the batteries is more difficult than a standard remote.  I found that our Energizer Power & Play PS3 charger's USB port works nicely for charging this controller.  While charging the Snakebyte logo glows orange and it changes to blue when fully charged.  
Besides the external sync button the rest of the buttons conform to the standard size and placement.  I like how the home, +, and - buttons are rubber instead of plastic.  Unfortunately, the D-pad is a bit stiff, but according to some online user reviews, this may soften up after more use.  Snakebyte's website mentions the vibration feature as a strength, but I found the sound it makes when vibrating overshadows the actual vibration itself.  While I'm not a fan of the controller speaker in general, I wasn't impressed with the sound quality of the built in speaker. I'm not sure why, but when we synced this controller with our Wii U the speaker was emitting a high pitched noise.  
The Premium Remote XL+ performed fine in games like Skylanders where the movement is primarily nunchuck driven.  We tested out the motion plus functionality in Wii Sports Resort and the controller did okay here.  After a few swings the controller lost its calibration and took a couple of seconds to adjust itself again. We had some accuracy issues when we had four controllers hooked up to our Wii.  Simple tasks like typing in a name or steadying your pointer were difficult to do.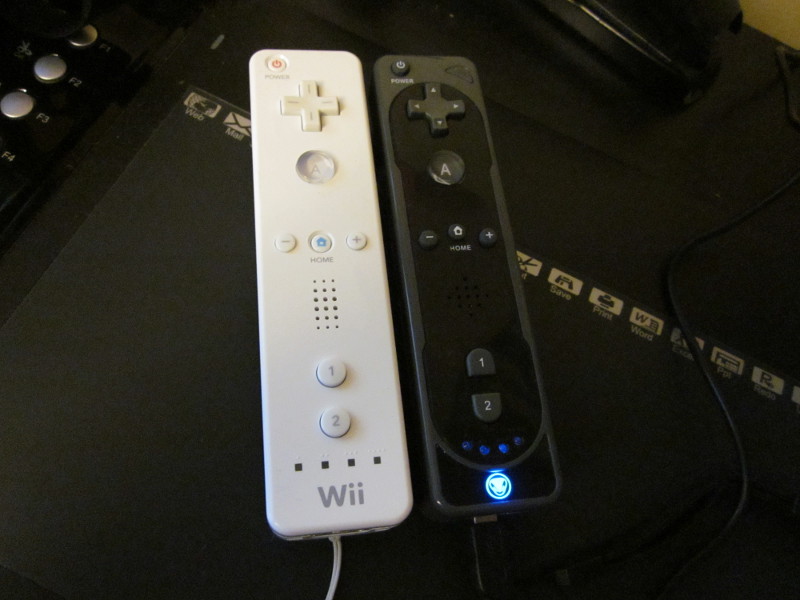 Looking over the Troubleshooting guide in the instruction manual it could be one of several reasons.  I doubt it's the sensor bar placement or our wireless network since this issue is not present in our other controllers.  After resetting the 2.4GHz wireless router and rebooting the Wii, the accuracy problems seemed to have been resolved.  We tried a sword dual in Wii Sports Resort and had no trouble aiming the remote.  The calibration issue remained.  In all fairness, the Nintendo remote loses its calibration too, but it seems to reset itself faster.
Despite the hiccups, this controller is still handy to have around as a spare.  Given the accuracy, feel, and unwanted sounds emitting from it, I just don't trust it as a primary controller.  Hopefully the accuracy issue doesn't return.  If it does, Snakebyte offers a two year warranty on their products so that is encouraging.   Online user reviews are positive for this controller so perhaps this was an isolated case.  We have another controller of theirs (idroid:con) and are very happy with it.