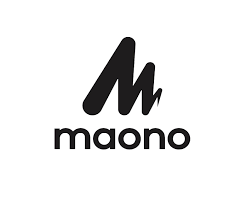 Hardware Info:
Maono PM471 USB Microphone
Manufactured by: Maono
Release date: April 11, 2022
Specifications:
Core: Condenser
Polar Pattern: Cardioid
Frequency Response: 20Hz-20kHz
Sampling Rate: 192KHz/24Bit
MSRP: $39.99
(Amazon Affiliate Link)
Thank you
. I can't find specs on the signal-to-noise ratio, but I didn't notice any background noise on my stream, so that's good.
Highlights:
Strong Points: Great sounding microphone; very reasonably priced
Weak Points: The volume knob is slightly obscured and not easily accessible
As a cardioid microphone, the PM471 picks up most of the audio on the top where the pop filter is. The closer to the microphone you are, the louder it will be. Noises behind and to the side of the microphone won't be picked up as clearly. On the right-hand side of the PM471, you'll see a volume gain knob which can adjust the sensitivity.

The built-in shock mount prevents unwanted noise from anything coming in contact with the microphone. The included tripod works well and allows you to position the microphone 180 degrees. If desired, the microphone can be removed from the tripod setup and be placed in a boom arm stand. If you need to be more than a foot away from this microphone, you'll want to invest in a boom arm.

The PM471 is a condenser microphone which is ideal for recording vocals and delicate sounds. It's powered by a 6-foot USB-C cable.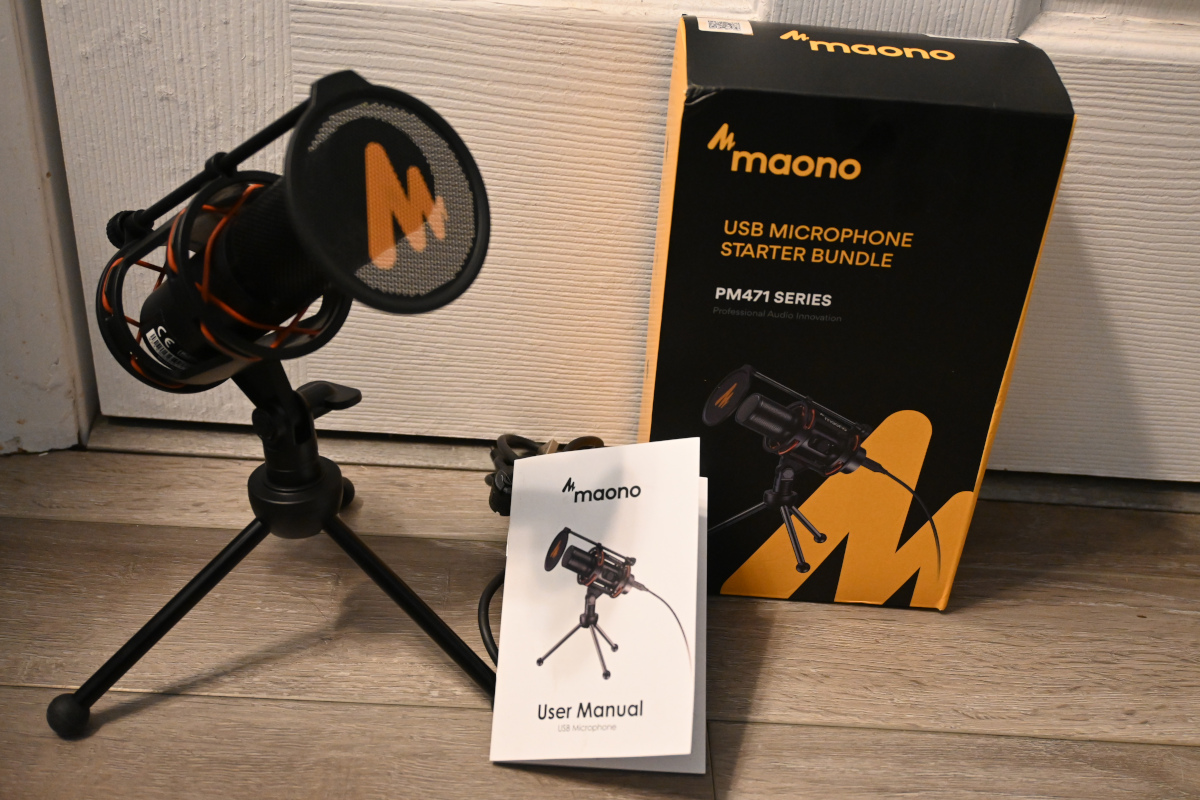 There's not much to complain about with this microphone. The only nitpick I have is that the volume knob is a little hard to access and you'll have to move the microphone around a bit to adjust the gain levels.

Maono stands behind their products and offers a 30-day hassle-free return policy. The default warranty period is six months, but if you register your Maono product within ten days, you'll extend it to a year or more. Like many vendors, if you damage or modify the product, the warranty will be voided.

If you're in the market for a good-sounding microphone for meetings, podcasts, streaming, or gaming, the Maono PM471 is a solid option. At less than $40 it's easy on the wallet too.