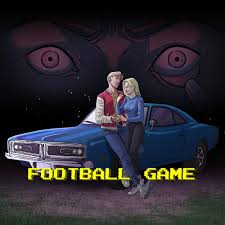 Game Info:
Football Game
Developed by: Cloak and Dagger Games
Published by: Ratalaika Games SL
Release date: November 5, 2019
Available on: PS4, Switch, Vita, Windows, Xbox One
Genre: Adventure
Number of players: Single-player
ESRB Rating: Mature for strong language, drug and alcohol reference, use of tobacco
Price: $4.99
Thank you Ratalaika Games SL for sending us a review code!
Football Game was originally released on Steam in 2018 and has very positive reviews. This point and click Lynchian/macabre adventure game can be completed in less than an hour if you use the readily available walkthrough on Steam. The PC version is reasonably priced at $1.99, but the console versions are listed at $4.99. While it's great to play a classic adventure game on a Vita, I wouldn't pay more than double the PC version for the privilege.
You play the game as Tommy, a popular high school football player who wakes up with a hangover. Your first order of business is to hide the beer bottles in your room before your mother finds out that you've been drinking. Once they're disposed of in the trashcan (no mother would ever look in there apparently), you can leave your room.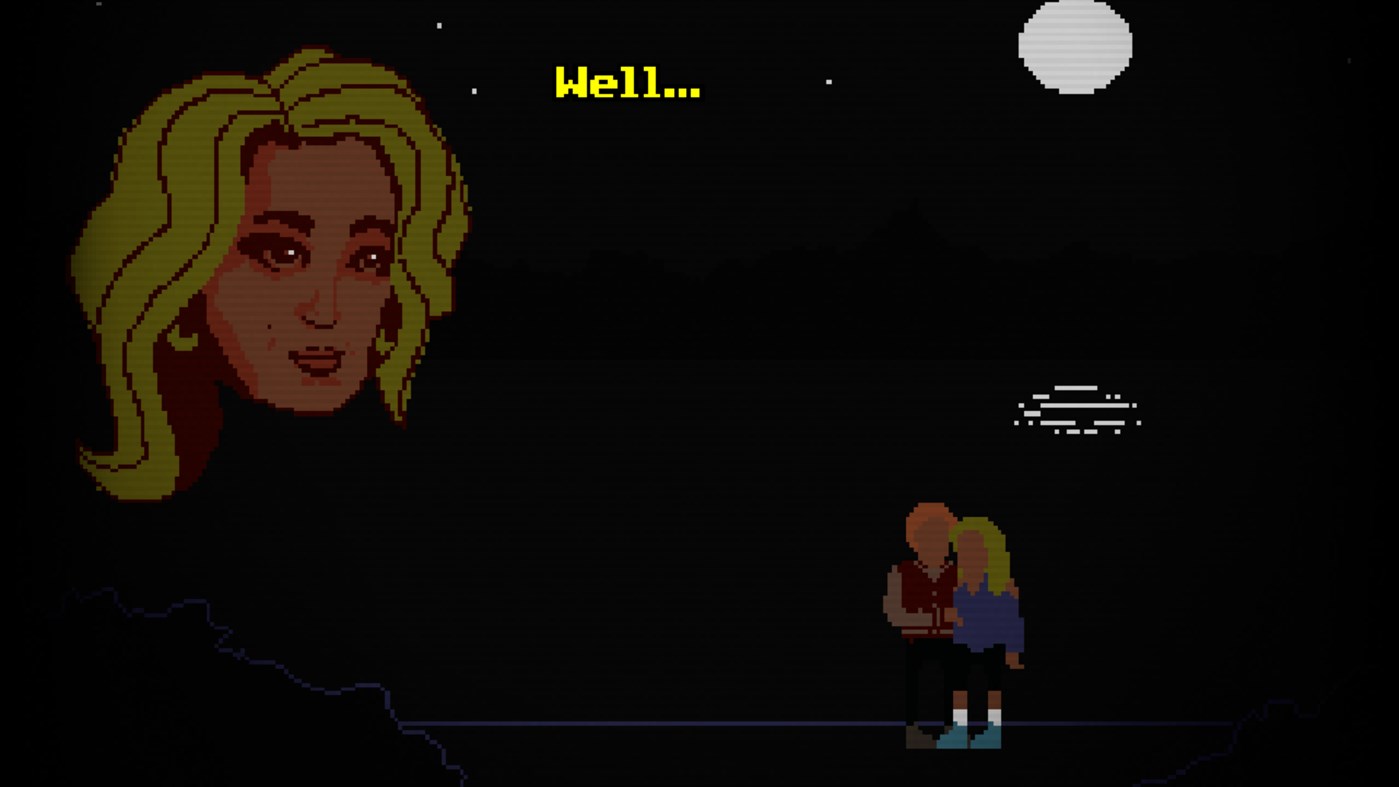 Highlights:
Strong Points: Cross-buy between PS4 and Vita
Weak Points: Less than an hour of gameplay
Moral Warnings: Disobeying your mother and stealing is required to progress the story; underage tobacco and alcohol consumption; strong language with several instances of the f-bomb; blood and implied murder; cheerleaders wear skimpy outfits that the main character likes to stare at
Tommy has plans to meet his girlfriend, Susie, at the football game, but his mom won't let him take the car. Going through the window is not an option since he got grounded for a week, the last time he did so. By examining and combining items around the house, he'll need to find a way to distract his mom.
Once Tommy arrives at the school, he discovers that nobody knows where his girlfriend is. As he looks around, he'll have some flashbacks about the good times they had. One student has some information, but in order to get it, Tommy will have to steal an autographed photo from the boy's locker room. A teacher is guarding the locker room so he'll need to be distracted in order to gain entry.
Some of the puzzles are easier to figure out than others. Like many adventure games, there's a combination that you'll have to figure out by reading various files and posters. I'm glad the walkthrough was available so I could get unstuck and all of the achievements.
Visually this game is very dark; thankfully there's an option to brighten everything on the main menu. The art is very retro and has a 90s vibe to it. I think the graphics are rather ugly, but others may find them appealing.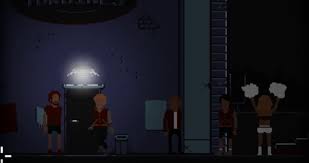 Score Breakdown:
Higher is better
(10/10 is perfect)
Game Score - 68%
Gameplay - 12/20
Graphics - 5/10
Sound - 7/10
Stability - 5/5
Controls - 5/5

Morality Score - 72%
Violence: 8.5/10
Language: 5/10
Sexual Content: 8.5/10
Occult/Supernatural: 10/10
Cultural/Moral/Ethical: 4/10
The sound effects are pretty good, but overall this is a rather quiet game. There are a handful of songs made by Jupiter-C and when they play, they're fitting and sound good. The soundtrack is available on Steam for $1.99.
Football Game is rated M by the ESRB and rightfully so. There's quite a bit of language (S.O.B, b*stard, f*ck) including multiple instances of the f-bomb. Disobedience and stealing is also required to progress the story. Underage smoking and drinking also take place in this title. The ending is a bit vague and implies a possible death with blood being shown. One interpretation could be a warning against drunkenness. There are some kissing scenes and there's a cutscene of Tommy admiring the skimpy cheerleader's outfit.
In the end, Football Game is a short and dark adventure game. With the Steam version be less than half of the cost of the console edition, I would consider it at that price point. If you prefer the portability of the Vita or Switch, it's worth checking out on sale.