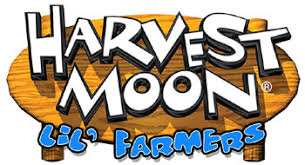 Game Info:
Harvest Moon: Lil' Farmers
Developed by: Natsume, Daredevil Development
Published by: Rising Star Games
Available on: Android, iOS
Release date: May 18, 2017
Genre: Simulation
Number of players: Single-player
ESRB Rating: not rated
Price: $3.99
Thank you Rising Star Games for sending us this game to review!
The farming simulation Harvest Moon series has been around for twenty years. A majority of these games consist of a lot of chores with the option to date and eventually get married if you can raise enough money to do so. Although the idea of farming chores doesn't sound fun, it surprisingly is - though it does require a lot dedication and patience.
Harvest Moon: Lil' Farmers is a great way to get youngsters into the series with the simplified chores and visual interface that does not require reading skills. There is only one field to tend to and the crops can be intermixed without worry of seasons or lack of watering to kill them off. The seeds are dropped into an available square and the watering bucket needs to be dragged over the prompt for all of the thirsty plants. I like how you can water and fertilize multiple plants at once. The trowel is used for harvesting everything be it cabbage, corn, onions, potatoes, pumpkins, strawberries, and turnips.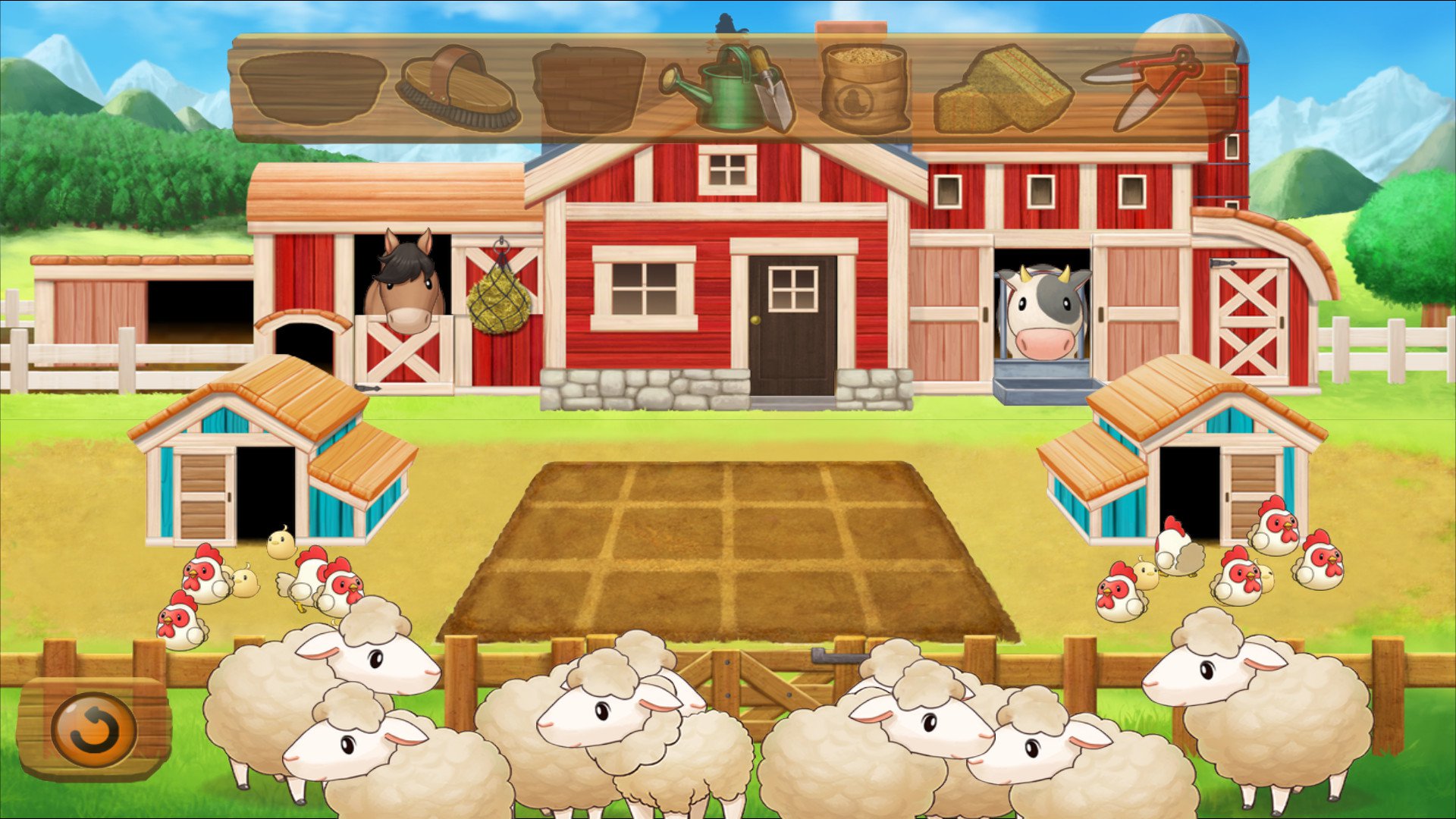 Highlights:
Strong Points: A cute farming game that's easy to learn and does not require reading skills
Weak Points: With the endless demand of items and no reward, this game may get stale for some; the interface takes some getting used to
Moral Warnings: None!
While there is no way to win this game, there is an endless demand for items that your farm produces. Customers will walk up to your farm and you'll have to fill up a basket with the items they desire. If you hand them a basket with the incorrect items, they will frown and give it back to you. There is no time limit to meeting their demands so that helps.
Besides growing fruits and vegetables, you'll be expected to collect eggs, milk cows, and shear sheep for yarn. The tutorial teaches you how to do all of this along with cleaning horses. Since the tutorial went to the hen house on the left hand side of the screen, I didn't notice the one on the right hand side at first.
The menu bar on top of the screen has the chore icons which need to be dragged to the proper place to begin the desired process. For example, if you want to milk your cow you have drag the bucket over to the cow. Extracting milk requires you to bring the bucket underneath the udders and to tap on them to get the milk out of them. Once the bucket is filled up, you have to dump the milk into a metal container and repeat the process until it is full. Once a chore is completed you'll see a thumbs up symbol and will have multiple products in your store as a result. When shearing your sheep you'll get three different colors of yarn as a result. I often got multiple requests for the same color and had to repeat the shearing process several times in a row to accommodate them.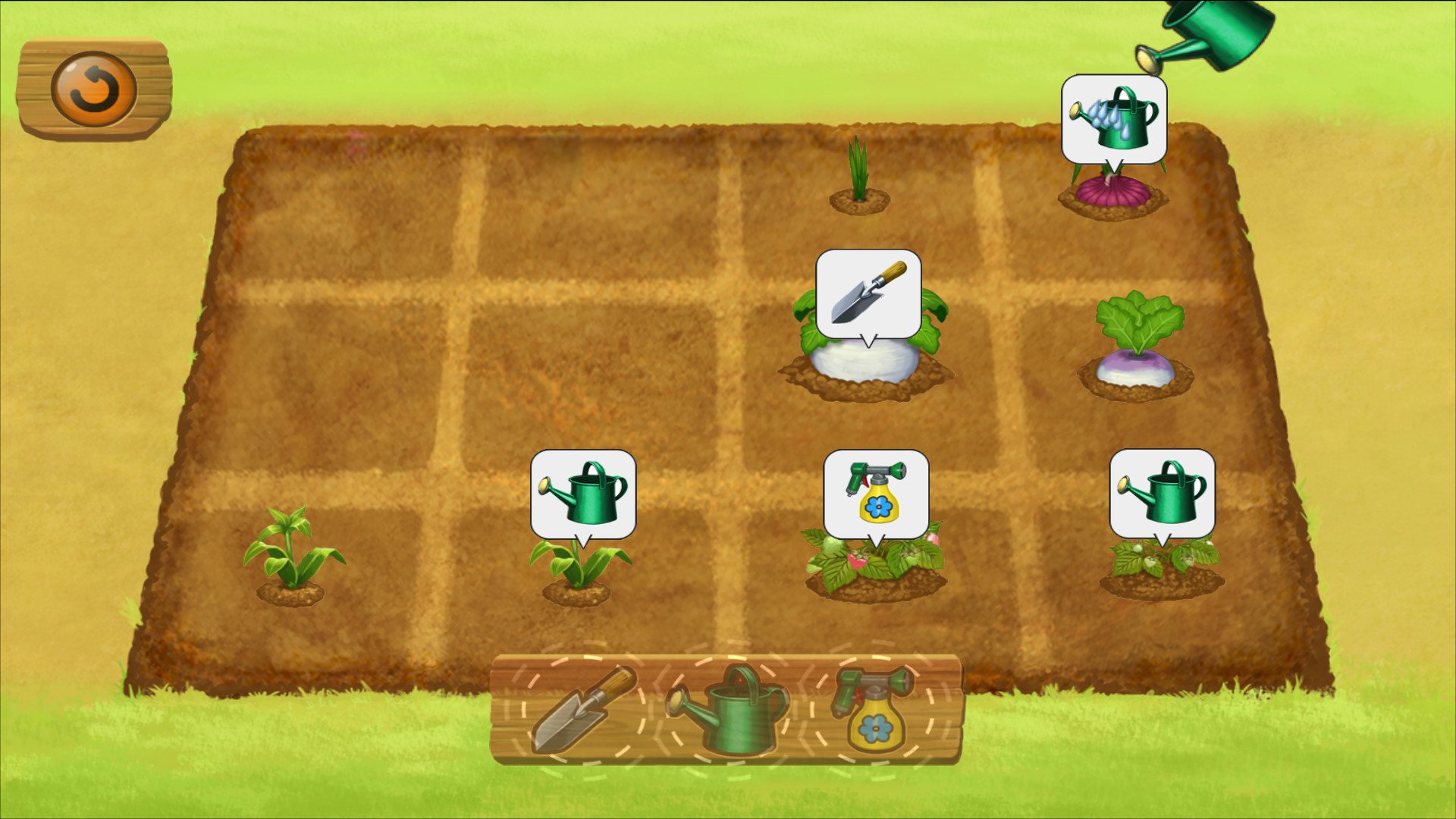 Score Breakdown:
Higher is better
(10/10 is perfect)
Game Score - 80%
Gameplay - 16/20
Graphics - 8/10
Sound - 7/10
Stability - 5/5
Controls - 4/5

Morality Score - 100%
Violence - 10/10
Language - 10/10
Sexual Content - 10/10
Occult/Supernatural - 10/10
Cultural/Moral/Ethical - 10/10
The visuals are colorful and easy on the eyes. There's not a whole lot of variety in the customers and you will see duplicates as your storefront has five of them waiting to be served. The sound effects and background music are charming and work well with this title.
Unlike other Harvest Moon games, Harvest Moon: Lil' Farmers is not rated by the ESRB. Have no fear though as this title is perfectly clean and safe for kids of all ages to play. As an adult I found it charming and fun to play in short spurts.
Since there is no end goal, older kids may get bored of this game. By then they may have an interest in the regular Harvest Moon games which are worth checking out. Until then, Harvest Moon: Lil' Farmers is great for budding farmers.