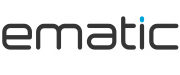 Hardware Info:
Ematic Protective Carrying Case for Nintendo Switch
Includes:
Red and black two-tone carrying case, with eight cartridge slots and a large pouch up top
Wrist Strap
Screen Protector
Microfiber Cloth
MSRP: $13.71 
(Walmart Affiliate Link)
Thank you Ematic for sending us this case to review!
We are a multi-Switch household, and purchased our first one on launch week. At the time, we got the very sweet-looking Breath of the Wild officially-licensed carrying case, and it has served us well. The main problem I have with it is that it uses space rather inefficiently; there is a lot of wasted room near where the cartridge holders are, and only a small pouch to hold your extra things. So, you can carry up to eight games, two extra Joy-Cons, four Joy-Con grips, and that's pretty much it. If you want to bring along a power adapter, or pretty much anything else, you'll be needing another bag. So, when we had the chance to review this case, I took the chance, because as nice as the Zelda case is, there are some things I wish it could carry.
Once it arrived, I opened it up and saw a decent-looking red and black case within. I also noticed the screen protector and microfiber cloth, which are a nice touch, though I don't need those now. (I may if my glass screen protector cracks any more.) The case is made of EVA foam covered in some kind of nylon-like material, and is both soft to the touch and difficult to bend or crush. I would say my Nintendo Switch should feel very safe inside (if it had emotions).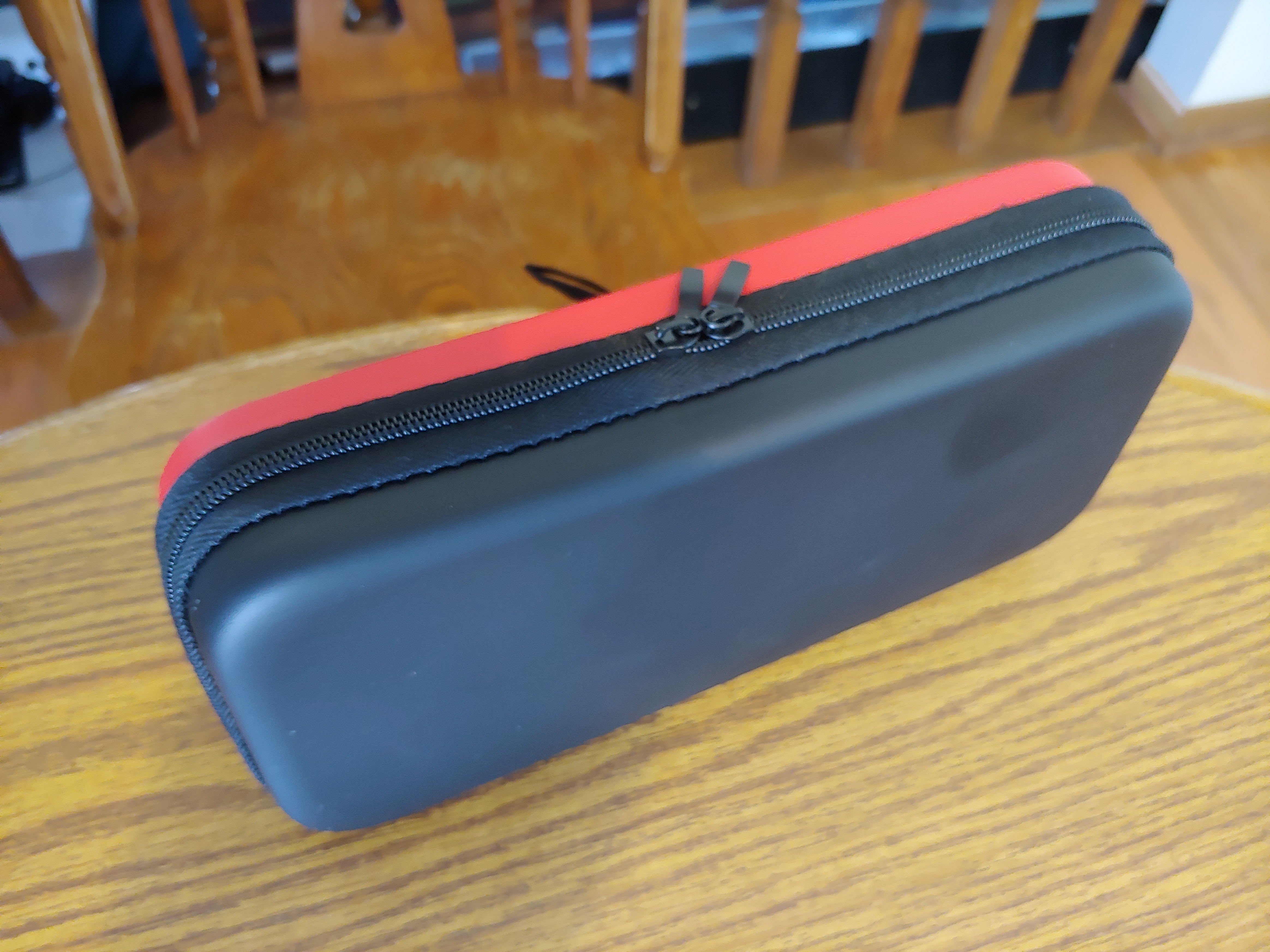 Highlights:
Strong Points: Very competitive price; strong material; logical use of space; holds much more than it appears; screen protector a nice bonus
Weak Points: Looks very basic; top pouch could be more secure; wrist strap is really cheap and not very secure
It's also impossible not to notice the huge bumps on the bottom, where the Joy-Con triggers go. They do make the case oddly unsymmetrical, but it is for a practical reason, since it allows the rest of the case to be slimmer, while still leaving plenty of space for accessories. And, if you don't mind stuffing it really full, lots of accessories.
The screen-protecting cartridge holder goes in between the bottom part with the trigger bumps, and the top section where you can store all kinds of stuff. You could store several pairs of Joy-Cons, perhaps, but what I do is store one pair there, along the edges, and then pack the middle with all kinds of goodies. I have four sets of Joy-Con grips, the ZMI USB-C charger, and a USB-C dock that I have confirmed with experience works as a TV connection along with the ZMI power adapter. It's a really tight fit, and the black side of the case has a bit of a bulge, but it does fit everything, safely. All I need to do now is figure out how to fit an HDMI cable, and we can have a fully portable Switch ready for ARMS and Smash on almost any TV without having to carry bulky Switch docks and power supplies.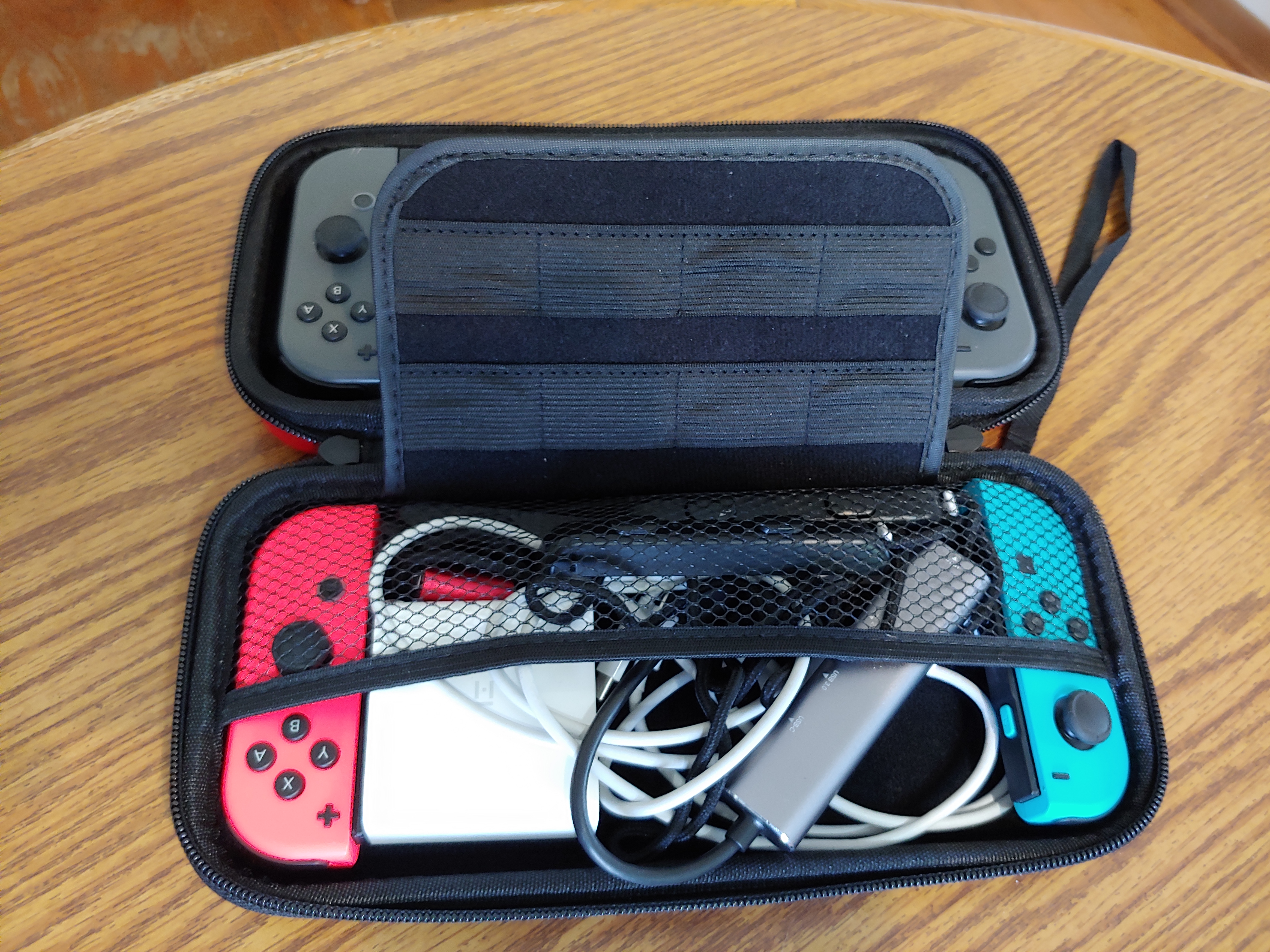 The downsides that I see, other than being stuffed to the brim, are two: first, the top pouch, the one holding everything, is not sealed in any way. It is really easy to lose stuff if you tip it upside-down. The other issue is that the wrist strap is kind of cheap; it works, but it's nowhere near as snug and comforting for your things at the nice handle the official Nintendo case has. With that said, it's also much cheaper.
The Ematic Protective Carrying Case for Nintendo Switch is a great little case that is both inexpensive and very functional. I can fit a ton of my stuff in there, and it protects my things without costing an arm and a leg. I'll probably be using it moving forward, despite the downsides. If that isn't enough praise, then I'm not sure what else there could be.