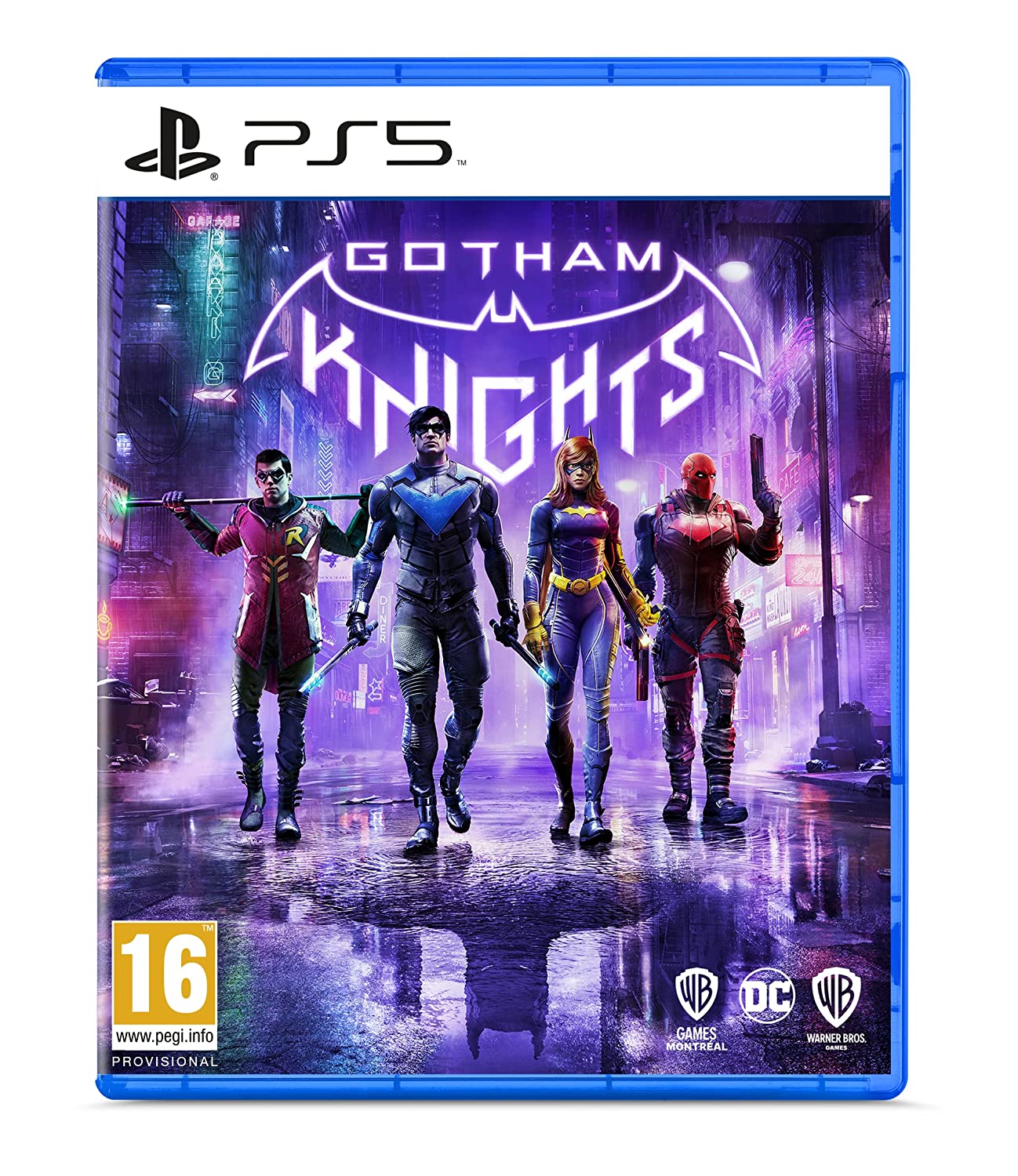 Game Info:
Gotham Knights
Developed By: QLOC, WB Games Montréal
Published By: Warner Bros. Games
Released: Oct 21, 2022
Available On: PlayStation 5, Xbox Series X/S, Microsoft Windows
Genre: Action/Adventure
Rating: Teen for Blood, Alcohol, Tobacco, and Violence
Number of Players: 1-4 online co-op
MSRP: $29.99
(Amazon Affiliate Link)
Gotham Knights is a role-playing action game inspired by the Batman: Gotham Knights comic series. The game was released on October 21, 2022, with WB Games Montréal as its developer and Warner Bros. Games as its publisher. The game's central characters are Red Hood, Batgirl, Nightwing, and Robin as they try to bring justice to Gotham City. 
With the Dark Knight dead, the city of Gotham plunges further into crime and corruption. To play the game, you choose one of the four characters and fight crime in the streets, using your skills and combat to fight various villains. As you advance, you will unlock playing co-op with a partner at some point in the game. 
Gotham Knights bring its dark-tone vibes like the Arkham series, and it has a  one or two-player co-op, separate quests, and Bruce Wayne's very own Batfamily. The gothic vibes and the intense combat make the game attractive in the dark open world. However, in this universe, The Dark Knight is dead! The resurrecting Ra's al Ghul killed him. The game opens with Batman's most vulnerable moments and a video message for his Batfamily.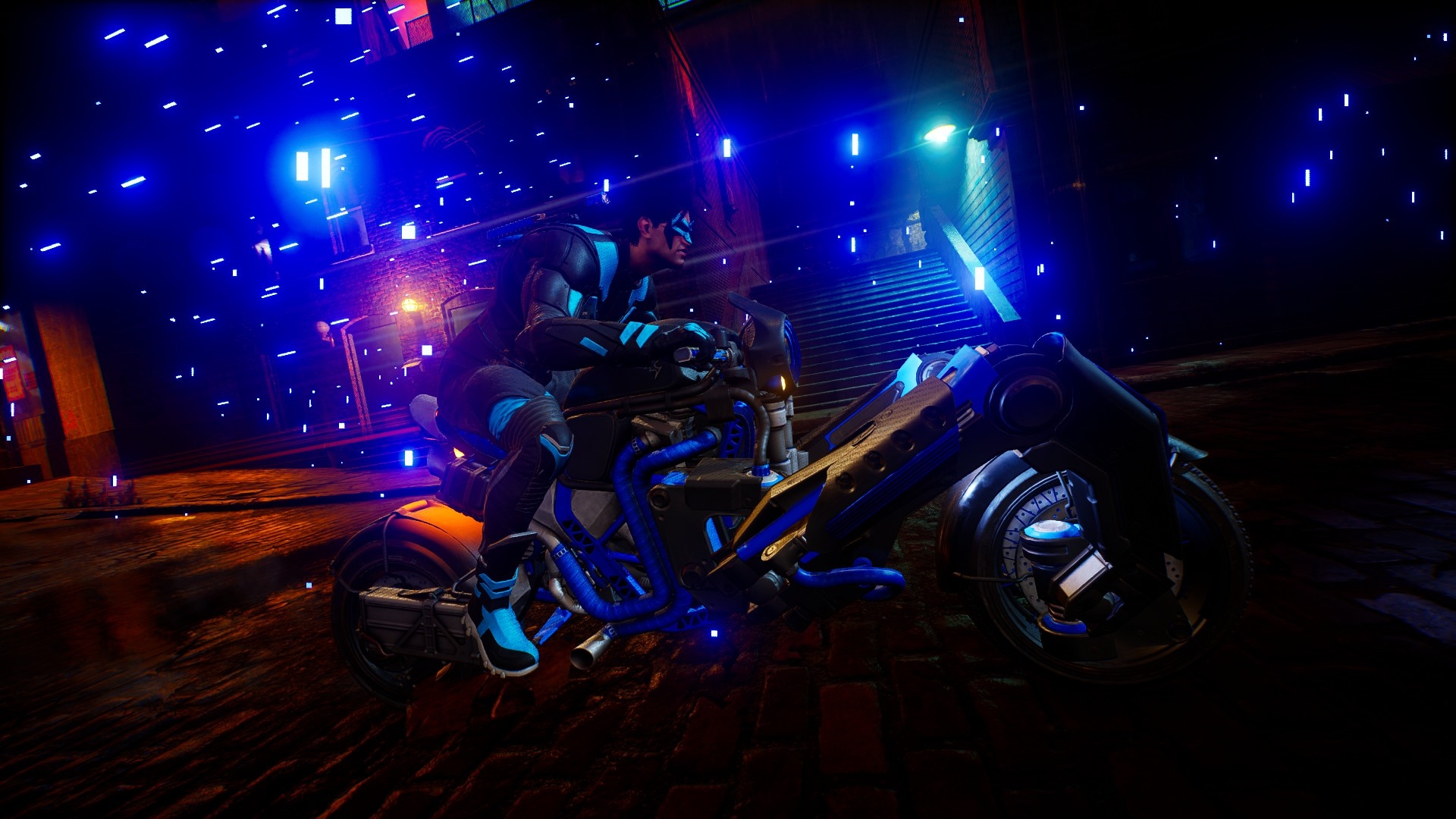 Highlights:
Strong Points: Good Combat; Storyline is compelling; Co-Op Gameplay is sharp
Weak Points: The game is strained to just 30 FPS, with choppy frames
Moral Warnings: Violence; language; alcohol and tobacco use; Robin is openly bi-sexual
The graphics are outstanding, and the solo play provides a good gaming experience. The quests have you on the edge of your seat with their intense storylines and gameplay experience. Various options make the game more entertaining and allow the testing of different skill sets. In addition, the vast open world of dark and corrupted Gotham City gives you a good sense of adventure. 
How exactly would you bring justice to Gotham? Would you want to take on villains like Harley Quinn - who escaped Blackgate and have talk shows? How about Mr. Freeze, who's set on making Gotham his icy world? Would you take on the Court of Owls, the mysterious but powerful group whose been the cause of all of the chaos at Gotham? 
You accomplish a pair-up after each night, and the game keeps you up to the task with the Batfamily's impact on Gotham. Like the Arkham series, the more significant missions split up and take the linear route with the story. However, I liked that the game gives some breathing room to investigate your clues, make connections, and interrogate criminals.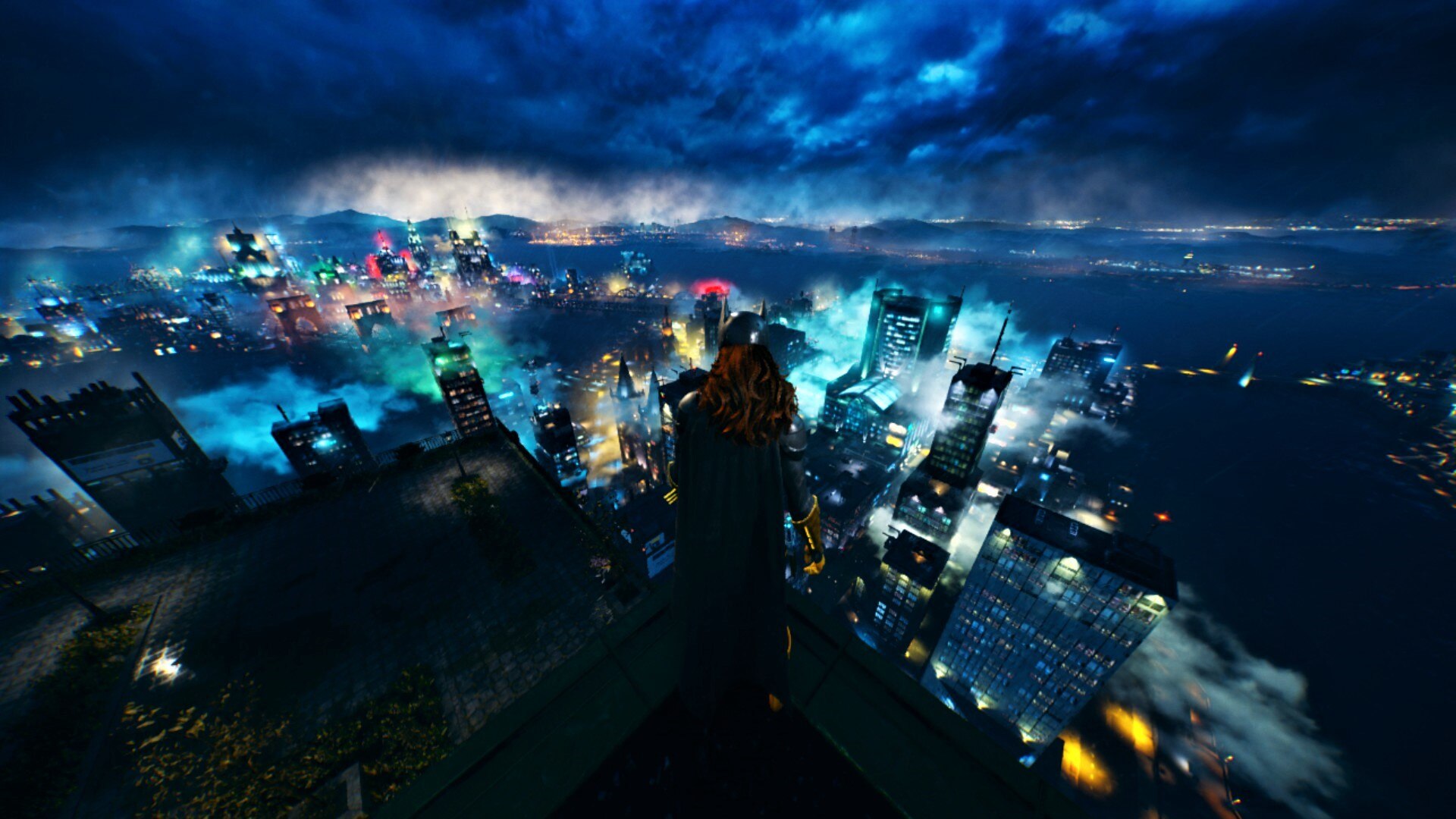 Score Breakdown:
Higher is better
(10/10 is perfect)
Game Score - 90%
Gameplay: 17/20
Graphics: 7/10
Sound: 9/10
Stability: 8/10
Controls - 4/5
Morality Score - 36%
Violence: 0/10
Sexual Content: 6/10
Language: 4/10
Occult/Supernatural: 5/10
Cultural/Moral/Ethical: 3/10
Despite its dark tones and rapid corruption, one Christian value you can take is God's instruction to seek justice. Zechariah 7:9 says, "Execute true justice, Show mercy and compassion. Everyone to his brother (NKJV). Showing indifference to injustice is a sin, just like committing acts of injustice itself. 
Although The Bible instructs us to seek justice, it also teaches us not to avenge ourselves but "Rather give place to wrath; for it is written, "Vengeance is Mine, I will repay," says the Lord (Romans 12:19 NKJV). So although Nightwing, Batgirl, Red Hood, and Robin have good intentions for seeking justice, they resort to an unbiblical practice of taking matters into their own hands and following Batman's footsteps as vigilantes. Moreover, crime and corruption in itself go against Exodus 20:12-17. 
Some swear words are used, and some references to alcohol and tobacco use. The violence isn't too gory, but there is enough to make the game unsuitable for kids. Also, there are misuses of Jesus's name in the city's overheard conversations.  In one conversation Robin discusses being openly bi-sexual.
Gotham Knights are for you if you are looking for action in a vast open with various quests. However, parents should moderate their children's use of this game. For example, it would be wise for children under 12 not to play this game.