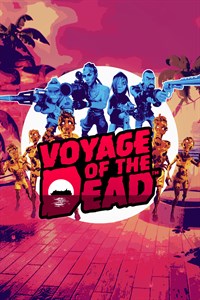 Game Info:
Voyage of the Dead
Developed by: Gaming Corps
Published by: Electro Source
Release date: November 1, 2019
Available on : PS4, Xbox One
Genre: Shooter
Number of players: Up to four
ESRB Rating: Mature for strong language, blood, gore, intense violence
Price: $19.99 for the game only, $99.99 for the MARS base station and LIGHTCON bundle
(Amazon Affiliate Link)
Thank you PDP for sending us the MARS base station and two additional LIGHTCONs to review!
Voyage of the Dead provides a story mode along with several arcade games that utilize PDP's MARS LIGHTCON guns and base station. This title is available in a $99 bundle or digitally for $19.99 if you already have the hardware.
Before you embark on your nightmare cruise, you'll need to calibrate the IR base and pair the LIGHTCON(s) with it. Since this is the second title I've played, I knew what to expect in regards to getting everything recognized. However, the process still takes every bit of fifteen minutes or more, even if you have it taped down to where it was working the last time you used it! Just in case setting up the system is not stressful enough, you get to do it with horror music in the background to keep you on edge.
Unlike Qubit' Quest, this game managed to keep the calibration settings without interruptions. Well, except for the time that my dog caused the IR base to move by bumping into the dangling USB cable. If you have multiple LIGHTCONs you'll want to make sure that they are paired by holding down the trigger and pressing in the back button simultaneously, and then pressing the power button. In Qubit's Quest the additional guns changed their color, but in this game the second player's gun color remained white.
Highlights:
Strong Points: Decent amount of arcade games for one to four players to enjoy
Weak Points: Hardware is a pain to calibrate; aiming is off 
Moral Warnings: Blood and gore; undead zombies with some of them wearing bikinis; sexual references; language (b*stard, sh*t); blaspheming; alcohol references

The story mode supports up to four players and is an on-rails shooter. Your goal is to shoot down as many zombies as possible while protecting the innocents on the ill-fated cruise ship. You'll get to change out your weapon to pistols, machine guns, and shot guns. Be sure to keep an eye on your ammo levels and reload early and often! There are many different types of zombies and some have the ability to hurl projectiles at you so be sure to take those ones out first. At the end of each level, you'll be shown your stats and can compare against other players (if available).
Along with the story mode are several arcade mini-games and most of them are single-player experiences. Here's a breakdown of each one:
Mad Science – This is a pinball-styled game where you have to keep a few balls in play by shooting at them. Once all of the balls disappear, it's game over. Despite being a pinball fan, I found this mini-game to be rather disappointing.
Crash Site – Skeet shooting with UFOs!
Old Man of the Tee – Charge up your throw and try to skip zombie heads across the water as if they were flat and smooth pebbles. The more bounces you get on a single throw, the more points you'll earn! Up to four players can compete in this mini-game.
Law and Slaughter – Shoot down zombies that match specific objectives like the odd one out, the twins, one that matches a picture, or all of them.
Shark Attack – There are three rafts with people on them. You have to keep them safe by shooting the sharks that are swimming around them. Bonus points are awarded for taking out the flying seagulls as well.
The Horde – How long can you survive an endless wave of zombies coming your way?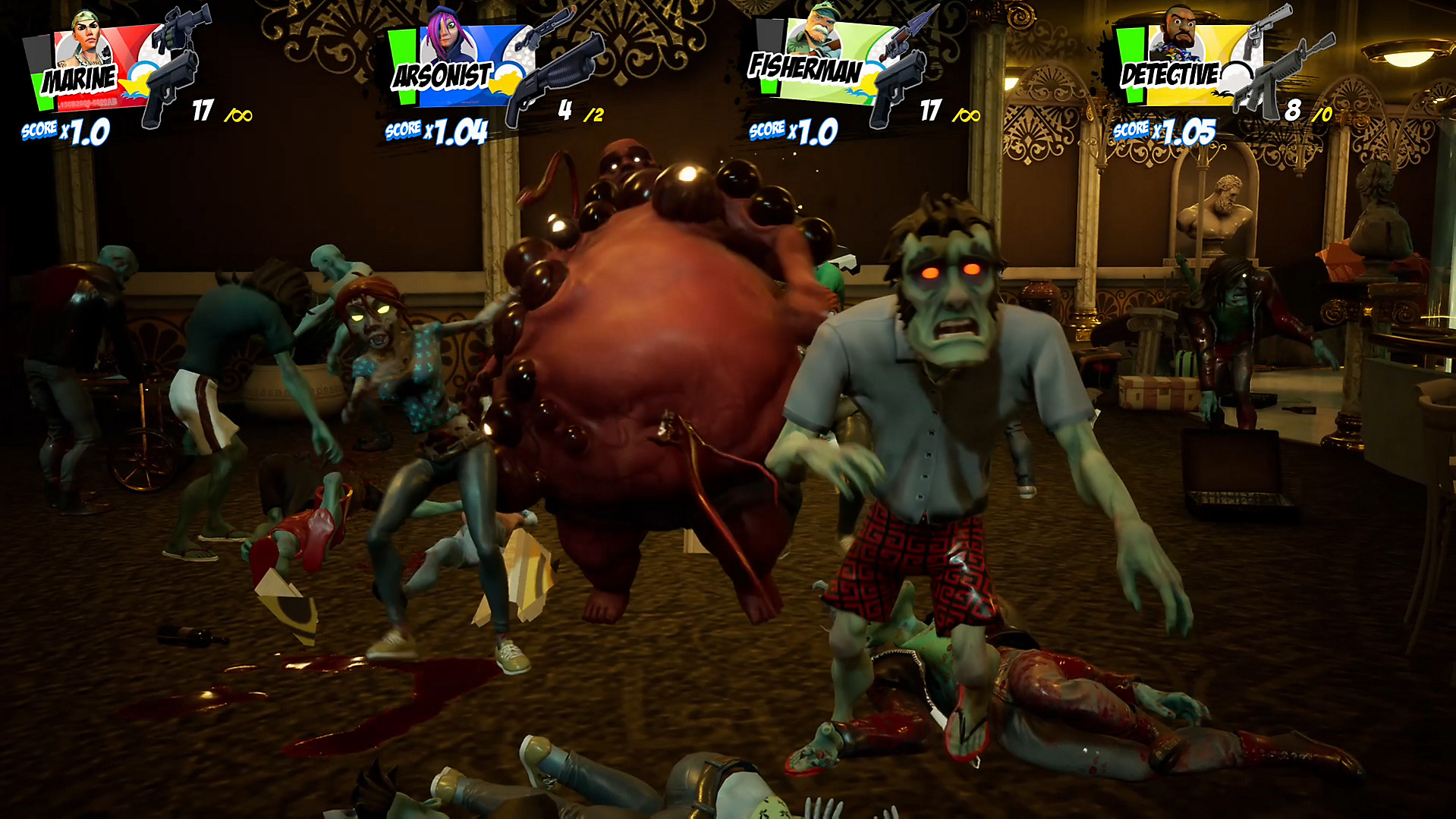 Score Breakdown:
Higher is better
(10/10 is perfect)
Game Score - 70%
Gameplay - 13/20
Graphics - 7/10
Sound - 7/10
Stability - 5/5
Controls - 3/5

Morality Score - 50%
Violence - 4.5/10
Language - 1/10
Sexual Content - 4.5/10
Occult/Supernatural - 7/10
Cultural/Moral/Ethical - 8/10
Many of these games have the common theme of killing zombies. Blood is shown and undead creatures are not too pleasant to look at. The story mode has more moral issues including blaspheming, foul language (b*stard, sh*t), and sexual references. It begins with the main character (an older fisherman) commenting on the yacht stating that the bigger the boat, the smaller the fishing rod. To further emphasize his point, he mentions that the boat's owner must be hung like a raisin.
Voyage of the Dead certainly earns its Mature rating. The gameplay is all right and the selection of arcade games is decent. I wasn't impressed with the accuracy of the hardware and its ease of use. In fact, it's more of a hassle to setup than enjoy. If you already have the hardware from a different bundle, this title is worth looking into as long as you don't mind the mature content.