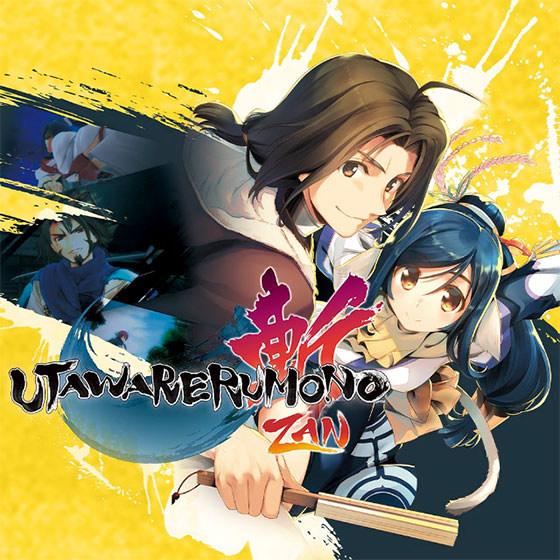 Game Info:
Utawarerumono: Zan
Developed by: AquaPlus
Published by: NIS America
Release date: September 10, 2019
Available on: PS4
Genre: Action
Number of players: Single-player, up to four online
ESRB Rating: Teen for alcohol reference, language; mild suggestive themes, use of tobacco, violence
Price: $59.99
(Amazon Affiliate Link)
Thank you NIS America for sending us this game to review!
In 2017 I reviewed (and thoroughly enjoyed) Utawarerumono: Mask of Deception and Utawarerumono: Mask of Truth. To this day, I still don't know how to pronounce this series' title. Utawarerumono: Zan has the same (but abbreviated) story, but with action battles instead of turn-based strategy ones. If you have not played the previous two games you'll be exposed to some major spoilers and the "cliff notes" version of the story and characters instead of the fleshed out versions of the visual novel style games.
The story and characters remain the same. The main character suffers from amnesia and is found and cared for by Kuon. She names him Haku. As they make their way to the imperial city, they assist others in need who usually join with them. Many of these newfound friends are female and Haku builds up quite the harem and hilarity often ensues as a result. Though there are some funny moments, the story is better told in the previous games.
Highlights:
Strong Points: Fun combat style
Weak Points: Nobody to play with online; single-player campaign is only a few hours long with a good portion of it being grinding
Moral Warnings: Violence with some blood shown; tobacco and alcohol consumption; blaspheming and cursing (d*mn, b*stard, *sshole); references to homoerotic romance literature; magic use
The action battles are fun, but there are only eighteen chapters in the single-player campaign and some of the chapters are just story sequences without any player interaction or gameplay. The seventeenth chapter has a major difficulty spike and I had to level up my characters in the free play mode in order to survive the boss battles. Replaying story sequences is another way to level up the twelve playable characters too. Later in the game, a battle arena will become available where you can fight with and level up one party member at a time. One of the more challenging story mode missions only allows Kuon as the playable character. Other than that mission, you typically have four players in your party and can select a majority if not all of them for that particular chapter.
Each of the levels has a primary and secondary objectives to complete. The objectives usually require you to eliminate a specified number of enemies. Only completing the primary objective is required to unlock the next level. The secondary objectives are still worth doing because they will bring in additional experience and money. When all of the objectives have been completed, the level will have an icon indicating as such. Any level can be replayed for more experience and money.
Experience can be assigned to various attributes when leveling up characters. You can increase their health, attack, defense, spirit, and special abilities. Some attributes have a star by them and when they are leveled up to that point, a bonus for them will be unlocked. Attack moves and wardrobe changes can also be edited on an individual level.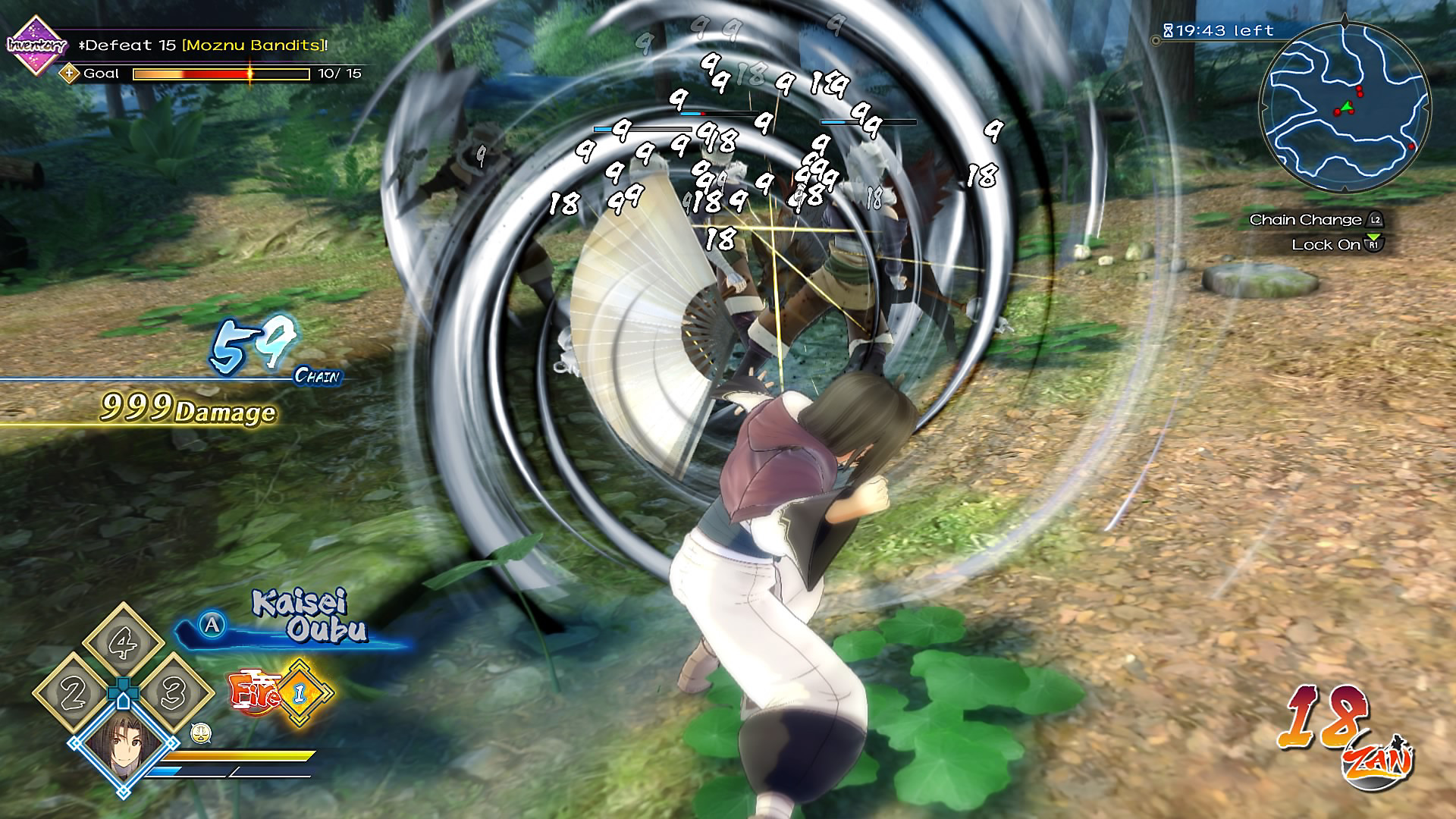 Score Breakdown:
Higher is better
(10/10 is perfect)
Game Score - 68%
Gameplay - 10/20
Graphics - 7/10
Sound - 7/10
Stability - 5/5
Controls - 5/5

Morality Score - 47%
Violence - 5/10
Language - 1/10
Sexual Content - 2.5/10
Occult/Supernatural - 5/10
Cultural/Moral/Ethical - 10/10
Money can be spent on scrolls which can be assigned to any character without quantity limitations. Many of the scrolls can further boost the character's attack, defense, and other attributes. Scrolls can also be leveled up to make them even more effective.
The single-player campaign only took me a few hours to complete. Unfortunately, there doesn't seem to be anyone to play with online. Other than replaying the campaign at a harder difficulty level, there's not much replay value in this game.
Many of the same moral issues from the previous games appear in this one. There is a lot of drinking and one of the characters always has a pipe in his mouth. There is some language (d*mn, b*stard, *sshole) and blaspheming. Violence is a given, but there is not much blood shown. Some of the female characters wear revealing outfits that either show off their bellies or chests. One of the funnier scenes is when a character's homoerotic books are discovered and confiscated for "further evaluation".
While this game is fun, I can't recommend paying $60 for it since there's no new content other than the battle style, a short campaign, and nobody playing online. If it does go on sale, it may be worth picking up if you're already familiar with the story line. If you're looking to try the Utawarerumono series, start with the visual novel games if you don't mind the moral warnings. You won't be disappointed with those!