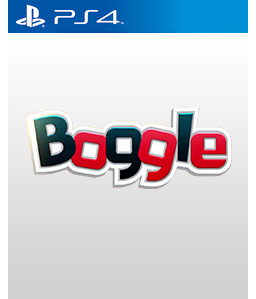 Game Info:
Boggle
Developed by: Firma Studios
Published by: Ubisoft
Release Date: August 4, 2015
Available on: PS4, Xbox One
Genre: Dice game
Number of Players: Up to four locally or online
ESRB Rating: Everyone
Price: $9.99
Thank you Ubisoft for sending us this game to review!
Let me first clear the air and confess that I have never played the dice game version of Boggle.  I have heard of it though.  If you're new to the game, the rules are pretty simple.  Your goal is to detect as many three plus character words possible in the  4 X 4 grid of randomly rolled letters.  To add to the difficulty, the letters must be adjacent to count.  Time is limited and if you're playing the daily board, you can only play words that have not been used already.
There are multiple game modes including a daily board where players around the world can contribute.  The base game can be played solo or with up to three other players to play cooperatively or competitively.  The players can be in your home, on your friends list, or randomly found on the internet.  Sadly, I did not have any luck finding anyone online to play against.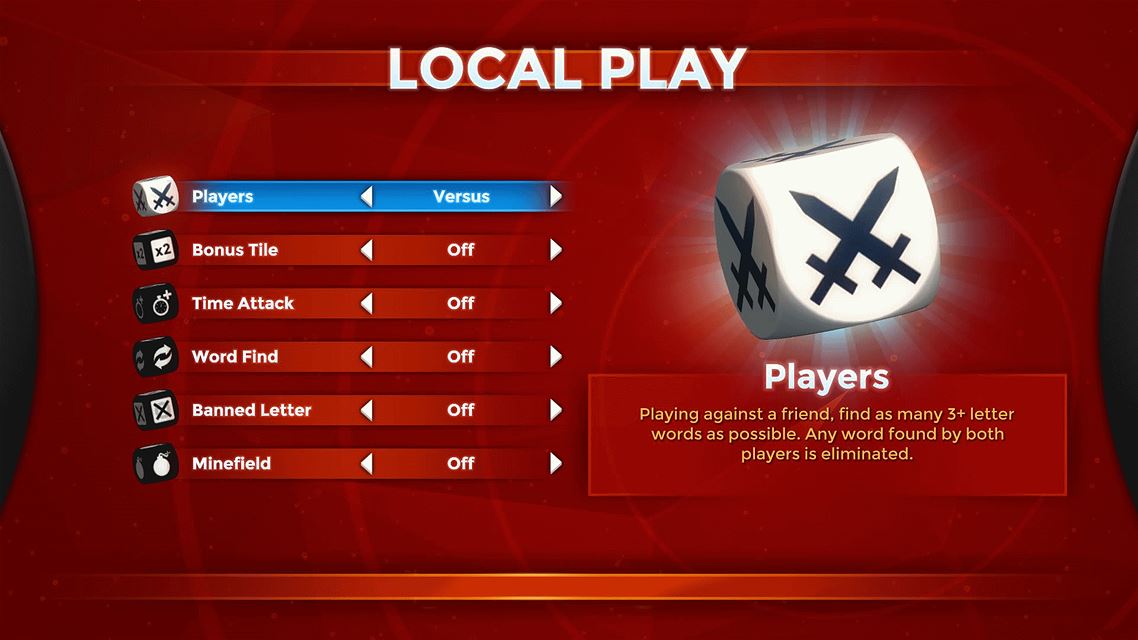 Highlights:
Strong Points: Quick and challenging gameplay
Weak Points: Nobody was online for me to play against
Moral Warnings: None!
During a local multiplayer match, each player has their own board with the same letters, just slightly re-arranged.  When a word is used a couple of times it becomes no longer available.  The same rules of single-player matches apply.   
A normal single-player game lasts ninety seconds, however there is a Time Attack option which adds two seconds for every word gained. Other game add-ons include the ability to have a letter bonus, either doubling the point value for words using them, or alternatively banned letters can be enabled to prevent random letters from being used for fifteen seconds at a time.  A Minefield mode can be unlocked after the player acquires sixty Upoints for playing the game for a awhile.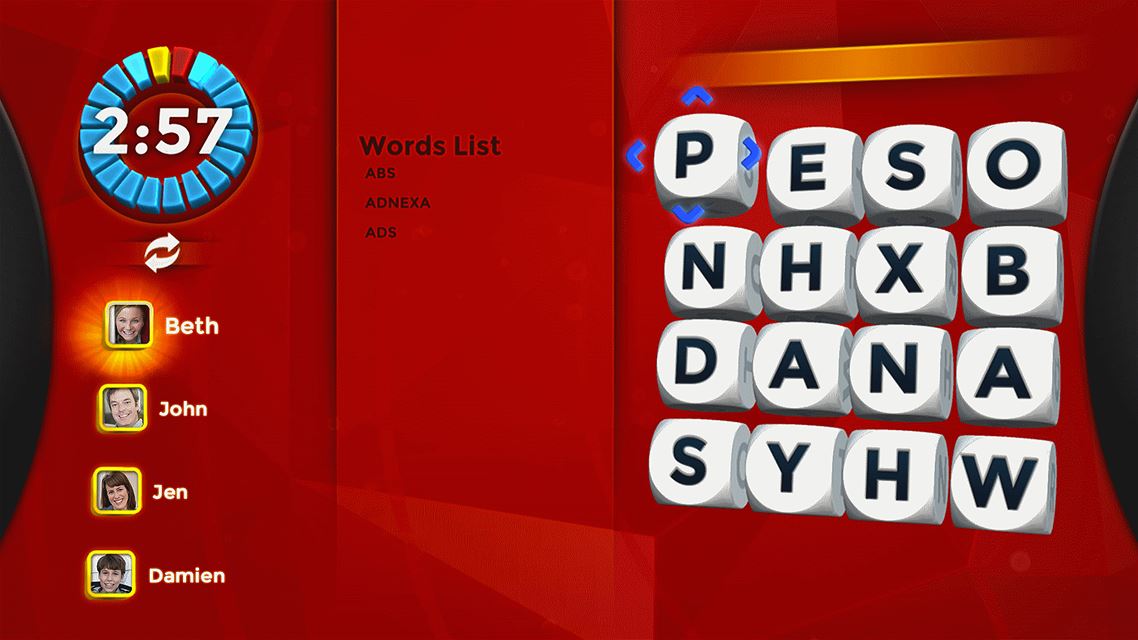 Score Breakdown:
Higher is better
(10/10 is perfect)
Game Score - 82%
Gameplay - 17/20
Graphics - 7/10
Sound - 7/10
Stability - 5/5
Controls - 5/5

Morality Score - 100%
Violence - 10/10
Language - 10/10
Sexual Content - 10/10
Occult/Supernatural - 10/10
Cultural/Moral/Ethical - 10/10
The controls are pretty straightforward with the X button (or A on Xbox) being used to select the letters and the trigger buttons submit the word.  Before a word is credited, it is validated by a dictionary check.  When the game begins, a player can assist in the letter shuffling process by wiggling the analog sticks on the game pad.  I'm not sure how much of a difference it makes in the long run, but it gives the player the feeling of having some control of the outcome.  
Graphically the game won't blow you away, but it looks good and gets the job done.  The interface is easy to navigate and use.  I do wish the PlayStation icon was a little higher quality as it does not look as good as other game icons in my library. 
The background music adds a nice touch and falls under the easy listening or smooth jazz music style.  It's not exactly my cup of tea, but it doesn't detract from the game either. The dice sound effects are believable and add a nice touch.  
Overall, Boggle is a family friendly game which can be enjoyed by anyone, young or old.  Fans of the board game should consider adding this game to their library with the price being a reasonable $9.99. My only complaint is the lack people to play online with.  Despite that flaw, I still enjoyed challenging myself and aim to best my meager high score of 21.