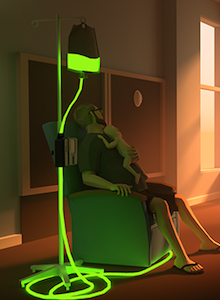 Game Info:
That Dragon, Cancer
Developed by: Numinous Games
Published by: Numinous Games
Release Date: January 12, 2016
Available on: PC, OSX, Ouya
Genre: Adventure
Number of Players: Single-player
ESRB Rating: Not rated
Price: $14.99
Thank you Numinous Games for sending us a copy of this game to review!
Most people know someone who has battled cancer.  Some of those affected have stories of second chances at life while others are no longer suffering from its devastating grip.  That Dragon, Cancer brings gamers into Joel's life as his parents adjust to his needs and come to grips with his prognosis.
The game begins at a colorful park where Joel's family is throwing bread into the pond for ducks.  The voices heard are from Joel's parents (they helped make the game!) and the voice acting for Joel is authentic.  Sadly, Joel's vocabulary was limited due to cancer treatments starting early in his life and stunted his development.  His family showered him with love and the player gets to witness and interact with this sweet child asking for more pushes on the swing, sliding down the slide, or for more spins on the merry-go-round.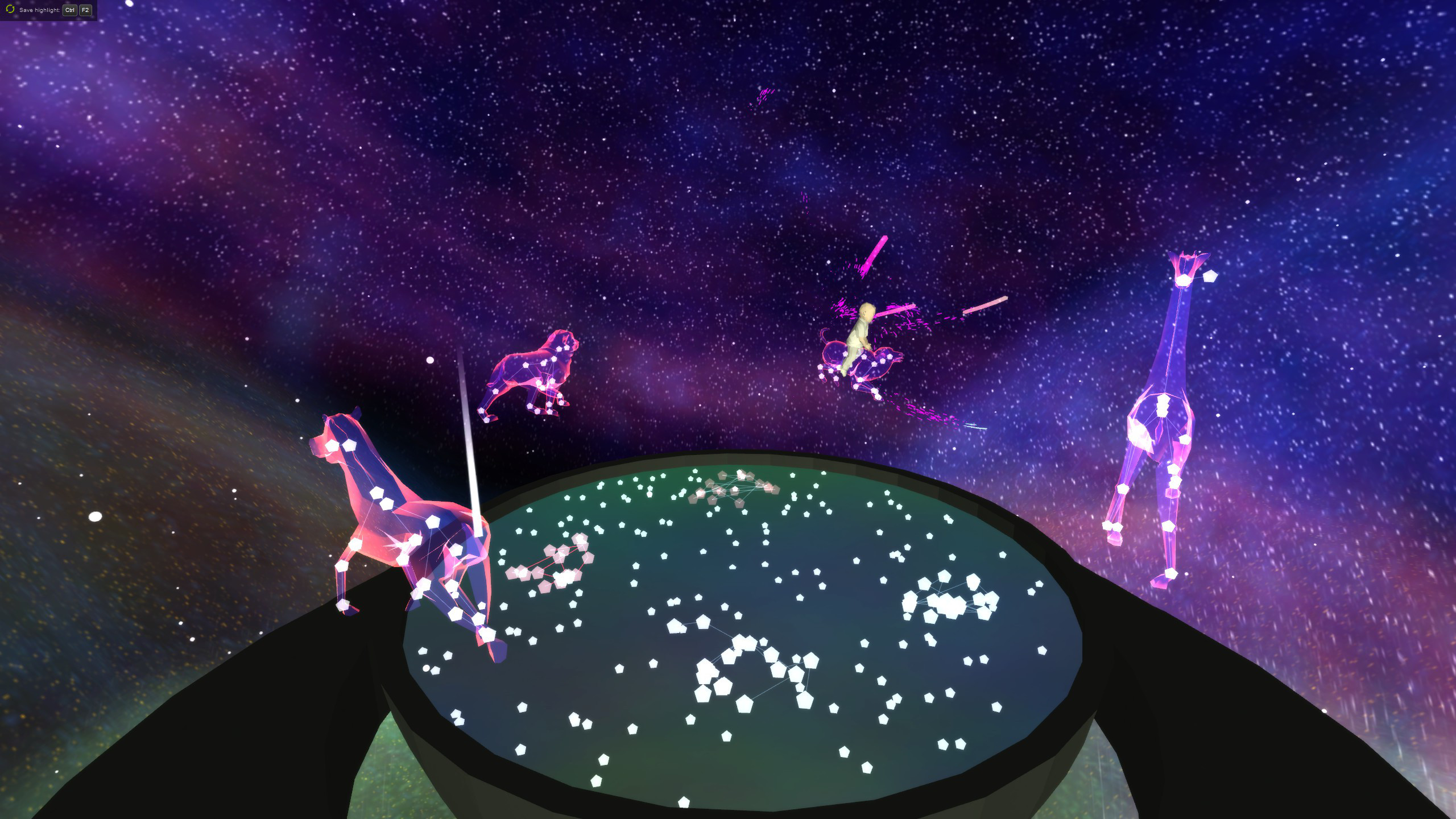 Highlights:
Strong Points: Excellent and emotional story telling 
Weak Points: Some confusing elements; only two hours long
Moral Warnings: This game shares the innermost thoughts, questions, and doubts of a Christian family struggling to come to grips with their son's declining health
The perspective of the player shifts from being a duck, to the parents, and even the doctors breaking the devastating news.  While many of the scenes are joyful and whimsical, there are some heart wrenching moments as well. I recommend keeping some sunglasses and tissues nearby!  There are many contributions in this game from Kickstarter backers including artwork submissions hanging on the walls and greeting cards with parting words and life span dates of others who have battled That Dragon, Cancer.  I'm sure this title will bring comfort to the families of those remembered in this game.   
Adventure gamers will be familiar with game mechanics of investigating and interacting with various objects to progress the story.  Fortunately, there are no puzzles or time limits and players can take their time looking around or playing the mini-games.  There's a go-karting mini-game to celebrate the end of Joel's treatments and a platformer style mini-game where Joel is an armor-wearing knight battling a dragon.  This game can be experienced by hardcore and novice gamers alike.
While I was able to figure things out most of the time, the beta build of the game threw me for a couple of loops at times.  There's a scene where the father is drowning (metaphorically) and instead of swimming to the surface I was supposed to go deeper instead.  Another emotionally powerful scene was the dehydration one where Joel is crying and not able to hold down any liquids.  The father tries to console and plead with him and ultimately prays to God to comfort his son.  The confusing part of that scene is that Joel is not in it.  Instead he is on a boat with his mom so that the scene is not too depressing.  Even without the visuals, the dry-sounding crying certainly pulled at my heart strings!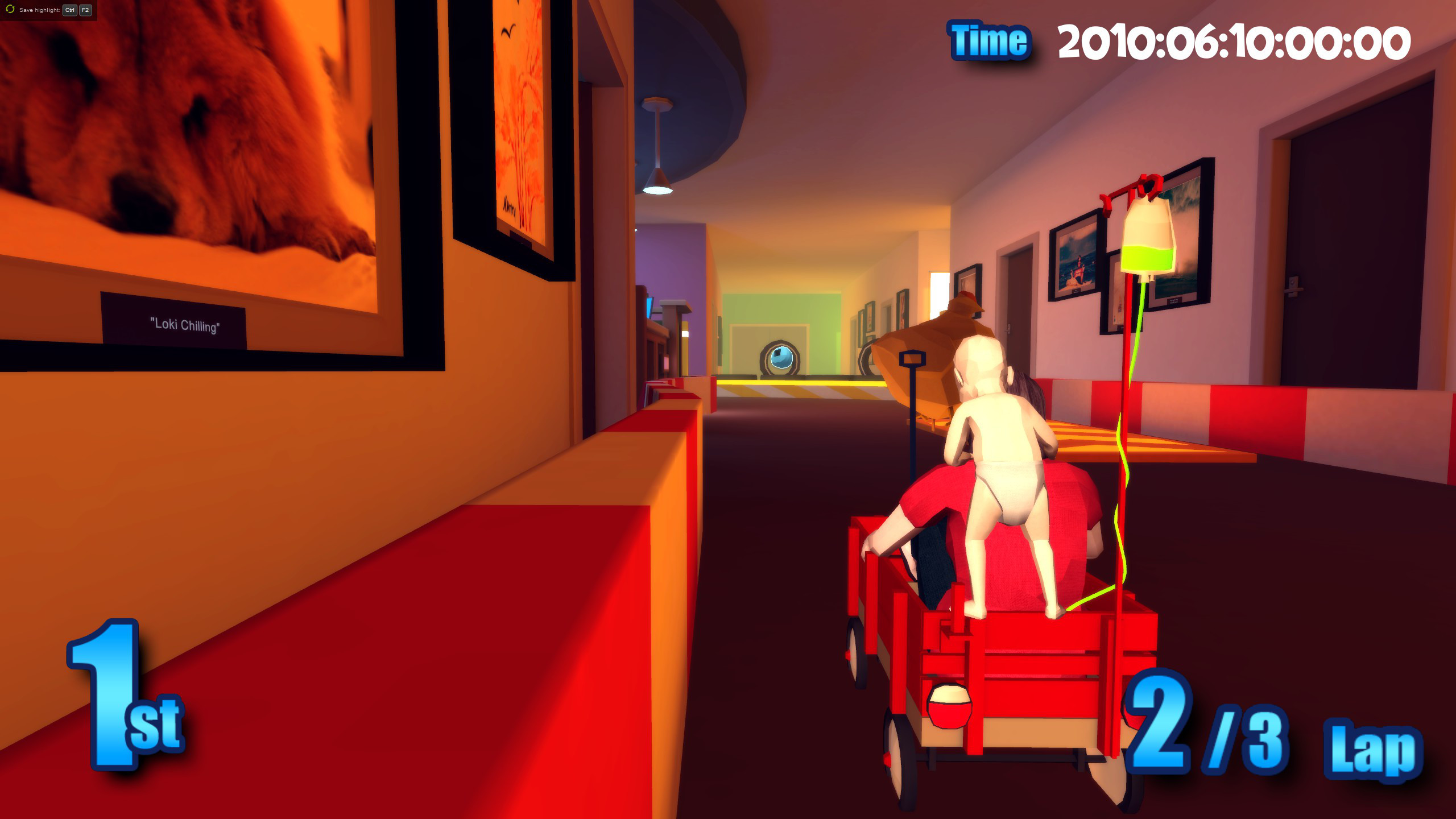 Score Breakdown:
Higher is better
(10/10 is perfect)
Game Score - 82%
Gameplay - 15/20
Graphics - 8/10
Sound - 9/10
Stability - 5/5
Controls - 4/5

Morality Score - 100%
Violence - 10/10
Language - 10/10
Sexual Content - 10/10
Occult/Supernatural - 10/10
Cultural/Moral/Ethical - 10/10
While That Dragon, Cancer is probably best experienced by adults, it is kid safe.  There are many heart wrenching moments and letters written by the mother that are filled with hope and despair as she's holding out for a miracle.  There are many references to God, Jesus and some classical hymns and Christian music.  
The art style is unique and minimalist with very few facial details for the adults and none whatsoever for the children.  Even without a face, it's hard to not to get attached to this sweet and innocent child who loves pancakes and dogs.
That Dragon, Cancer sells for $15 on Steam, Ouya, and the developer's website.  It's quite an emotional rollercoaster and it's one worth riding if you don't mind a two-hour spiritual journey.  My thoughts and prayers go out to everyone who is dealing with or has been affected by cancer in their life.