One of the most worrying things about being a gamer in 2019 is the deluge of stereotypes that the gamer community finds itself battling against. Let's face it, video games (and the people who play them) are no stranger to controversy. From political outcry over violent games like Mortal Kombat and Duke Nukem to the frankly abysmal display of behavior in "Gamergate", there's a lot to reinforce the stereotype that so many gamers rail against. No matter how old, well educated and morally centered we may get, no matter how much we may read the Bible and try and lead lives that exemplify Christian values we can still find ourselves tarred with the "stereotypical gamer" brush. The popular image of an antisocial, basement dwelling and aggressively male teenager living out violent or misogynistic fantasies through their games is, tragically, one which still pervades in our popular culture today.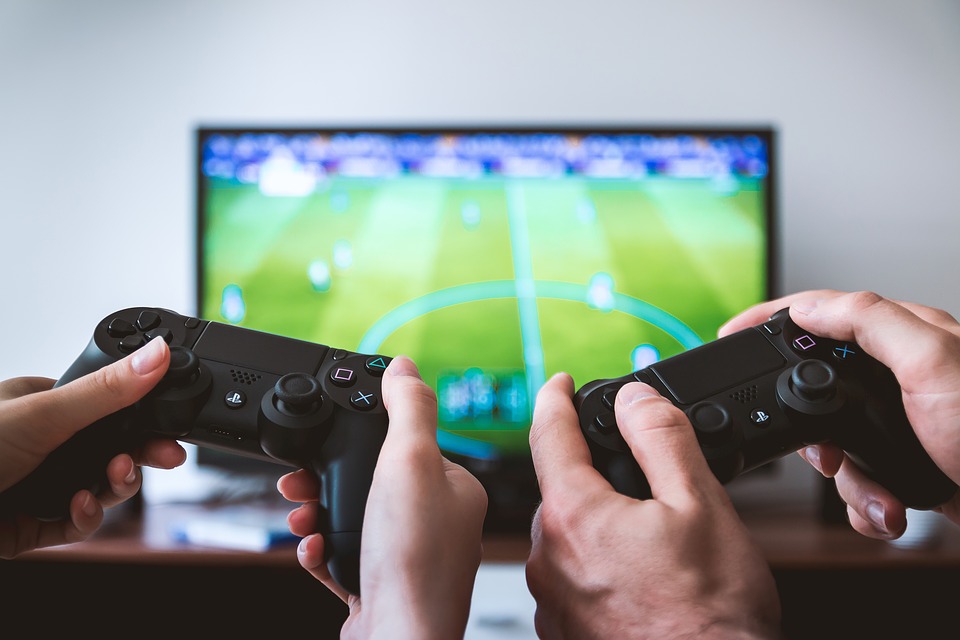 This is such a shame as many of us are far from this stereotype. We are nice, socially well adjusted, morally and spiritually sound people. Some of us may see gaming alone as a way to let off steam after a busy and stressful work day. But we also enjoy playing fun and wholesome games with friends and family.
With this in mind, we're going to look at some fun and wholesome games that everyone in your family and friendship group can enjoy! We're going to look at a wide range of games so that no matter what your hardware or personal preferences you'll find something that you, your friends and your family will enjoy playing...
VR Games
What is Virtual Reality? It's a technology that has fascinated us for decades, allowing software developers to create immersive digital worlds which users can just dive into. While VR lends itself naturally to gaming, it's currently hard at work in a number of different industries facilitating employee training, creating safe combat simulations for the military and even transforming the way in which we shop. You could be forgiven for thinking that VR gaming is a solitary pursuit, but there are plenty of VR games you can play with friends and family for an experience that, while immersive can bring you together with the people closest to you...
VR Pictionary (Steam VR / Oculus Home)- A technologically advanced spin on a party game classic. It works in exactly the same way as the board game except with VR you can draw with much more artistic license using different brushes, a wide range of colors and even 3D effects. It can be used with Tilt Brush or Quill.
The Playroom VR (PS4)- If you own a Playstation VR set, the good news is that you already have a copy of The Playroom VR. It includes a fun array of mini VR party games which offer a combination of co-operative and competitive games. It's a great way to get to know the capabilities of VR and enjoy it with special people.
Mass Exodus (XBox One)- A single VR player plays the role of a Seeker, an android tasked with the job of tracking down four rogue robots… That's where the other players come in. Your friends will have fun confounding the seeker as it searches the factory floor for the mischievous bots.
Keep Talking and Nobody Explodes (multiple platforms)- Ever wondered if you and your loved ones would be able to safely defuse a bomb together? Of course you have! Keep Talking and Nobody Explodes is a preposterously fun game that puts the VR player in a room with a ticking time bomb… And it's up to the player's friends to help them solve the puzzles to disarm it. Clear communication between players is the key to success, making it not just fun to play with friends and family but a potentially awesome team building tool for work or business colleagues.
AR Games
In the age of the cell phone, everybody's a gamer! Even if you don't have the time or cash to dedicate to serious hardware, as long as you have a smartphone you can play fun games with friends and family via AR or Augmented Reality. These combine digital elements with the world around you to create experiences that exist in the real world and the game world simultaneously. The Pokemon GO craze that swept the nation a while back was a great example of this.
Today, of course, everyone's in on the act. Although the Pokemon game is still as popular as ever, there are many other great AR games that can make for fun activities with friends and family. Jurassic World has its own AR game as does Ghostbusters and now Harry Potter is in on the act with Wizards Unite which encourages players to track down magical creatures in their neighborhood while also solving puzzles and expanding on the mythology of the beloved franchise.
Don't feel like tracking down ghosts, dinosaurs or nifflers in your apartment complex? How about raising a virtual pet with My Tamagotchi Forever. That's right, the beloved cyber pet of the late '90s is back and cuter than ever. You can work with friends to keep your Tamagotchi happy and healthy or compare your virtual pets with others'.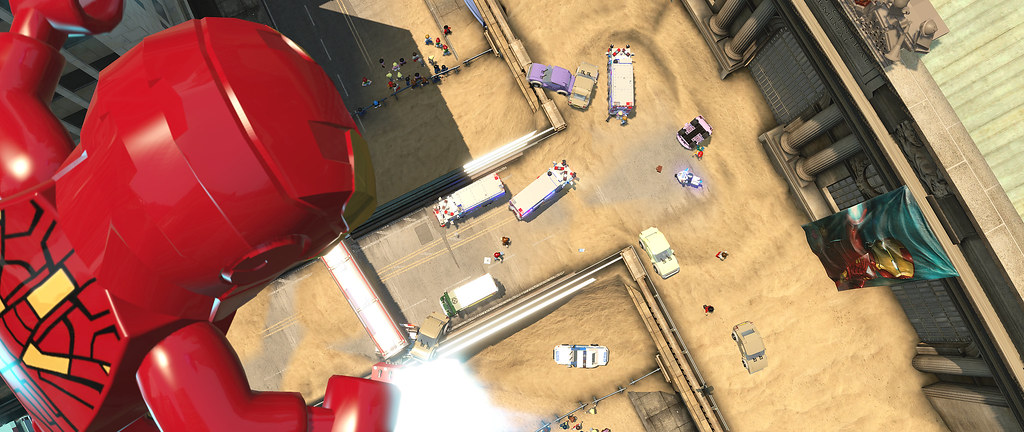 Co-Op Games
I don't know about you guys, but for me when it comes to family friendly co-op games, anything with Lego is a win. The licensed Lego games (starting with Lego Star Wars back in 2005 are just bursting at the seams with fun challenges and their own idiosyncratic charm. There are many, many franchises that have been given the Lego treatment from Harry Potter and Lord of the Rings to DC and Marvel Superheroes to Indiana Jones and, of course, more Star Wars games than you can wave a lightsaber at! They're easy and intuitive to pick up yet hard to master. Your four year old can play them while your forty year old friends can really sink their teeth into some of the games' meatier puzzles and collection challenges.
Speaking of cute, lovable things. We can't have a conversation about couch co-op without mentioning LittleBigPlanet 3. Ostensibly a simple yet satisfying platform game, it takes on a whole new dimension when playing with friends and family. You can create and explore one another's levels, download levels made by other users around the world and work together to navigate them. All with an infinitely endearing art style that people of all ages will love.
If, however, you like this dynamic but would prefer to move it to a more familiar environment, look no further than Super Mario Maker 2 which was just released last month on the Nintendo Switch. You can design levels in the familiar multicolored mushroom-centric universe and watch your friends navigate them or download one of the millions of levels which have already been created by gamers all over the world.
Competitive Games
As fun as it is playing collaboratively with your friends, your loved one or your spouse… let's face it, sometimes you just want to prove who's best. The trouble is that the majority of competitive games are off-puttingly violent for some or at the very least less than appropriate for younger members of the family.
The good news is that there are a great many competitive games that eschew violence for family friendly fun. Needless to say, Mario Kart is always a win! Even those who don't usually enjoy racing games can't deny the charm of racing adorable characters from the Mario-verse (or their own Mii characters) around on little buggies across a wide range of tracks taken from various eras of the wider Nintendo Universe. While ostensibly a fighting game Super Smash Bros. is a more family-friendly button basher which is also a cornucopia of Nintendo references and easter eggs which devotees of the Nintendo brand will get a huge kick out of. Ever wanted to see Ryu from Street Fighter mix it up with Sonic the Hedgehog and Pikachu?
Looking for something with the gameplay mechanics of a shoot 'em up but without the violence so that kids can enjoy it? You should definitely get to know Splatoon. It offers all the fun of firing paint guns at your loved ones… Without the humongous dry cleaning bill.
Puzzle Games
What could be a better way to bind with friends and family than by pumping some neurons together? Puzzle games are a great way to keep your mind sharp, and there are many that you can enjoy with other players, too!
Fans of PC and PSOne classic Myst will get a huge kick out of The Witness on PS4 which similarly dunks you in a digital world and forces you to use your problem solving skills to navigate it. It's definitely too big a challenge for just one brain.
Or if you like your gaming worlds more retro flavored you could do worse than check out Fez, a NES-era inspired puzzle platformer that the whole family can enjoy.
Who said that gaming had to be an unhealthy, unwholesome and antisocial activity?