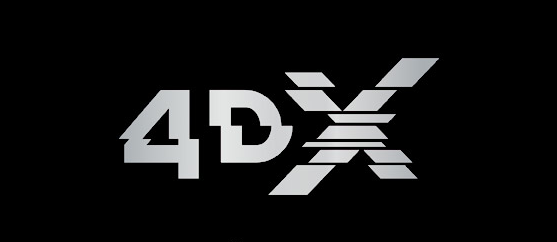 Thank you CJ 4DPLEX for sending us to the movies!
As more and more aspects of the theater experience can be reproduced (or are simply better) at home, the movie industry continues looking for ways to encourage movie lovers to make the trek out of their houses and into the local cinema, while also offering value-adds that make it all the more memorable. Being one such enthusiast with a theater in my basement, I know this struggle all too well. Do I see the latest superhero movie when it's new in the theater, where I have to deal with other people and (usually) inferior video, sound, and comfort, or do I wait and watch it in my home theater with 7.2.4 Dolby Atmos surround and a 125" projection screen? (I told you I was an enthusiast.)
Well, 4DX can now safely say they offer something that no home theater ever will. All 4DX movies are in 3D, with a supported 3D glasses being offered. Unlike some theaters, this theater screen was more than bright enough to handle 3D properly. I was also pleased with the theater's sound system; while it wasn't quite as loud as I may have liked, the positional separation of the sound, from the clear center positioning of the voice, to the easy to locate side and rear speakers worked quite well. I did not note any ceiling speakers at this location for Atmos, though.
Each seat has rumble (this can be replicated at home with ButtKickers or other similar bass shakers), but what's really special is the tilting, fans, spritzers, and even scents that can be added to the movie experience. That's right - Smell-O-Vision is back! I'm sure you can imagine my surprise when I found out that, as of February 2019, there are only 12 4DX theaters in the USA, and one of them is just a few miles from my house - and the only one in the Midwest! Pretty cool, eh? Fortunately, they are expecting to have as many as 85 locations within a year or so, so hopefully there will be one near you soon.
My son and I were fortunate enough to watch a 4DX showing of The Lego Movie 2: The Second Part. This starts just a few minutes after the first Lego Movie, but not long after that there is a time shift to five years later. The kids who own the Legos play a much more prominent role in this one, and their tastes, and what happens in the house, have an impact on Emmet, Lucy, and their friends.
Emmet, Lucy, Batman, and all of the gang seem to live in a post-apocalyptic wasteland, called Apocalypseburg. The movie calls it a 'heckish place to live'. Many people are hard and downtrodden, with fighting in the streets, and so on. Emmet is one of the only ones to seemingly not allow himself to grow a negative attitude - he even listens to upbeat pop music, while everyone else seems to be a victim of their surroundings.
Strange space aliens capture Emmet's friends right in front of him, and he rushes off to save them in his newly created spaceship. In the process, he meets up with a new friend Rex, and goes on a daring chase reminiscent of an action movie to save them.
This is hard to talk about without spoiling the movie, but one of the things that I wasn't a huge fan of is that a theme of the movie is that becoming a powerful man - the kind that action-hero fans love - can lead to pushing people away and hurting the people you love. This unfortunately reminds me too much of the 'toxic masculinity' concept that anti-men culture warriors are pushing. This viewpoint was further solidified by some of the cameos in the movie, including Ruth Bader Ginsburg. Of course there is nothing wrong with her cameo, but it gave this viewer pause since I know how important she is to those who often hold a similar anti-men viewpoints.
My son and I really enjoyed the 4DX experience, and I recommend you check it out as soon as you can. We also enjoyed The Lego Movie 2: The Second Part. It's just a shame that the 'lesson' the movie pushes is in some ways the opposite of what we want our young boys to learn. Teaching boys to be masculine men will not lead to them hurting other people, but instead protecting our most treasured people and values. In fact, our society needs more men like that - not less.