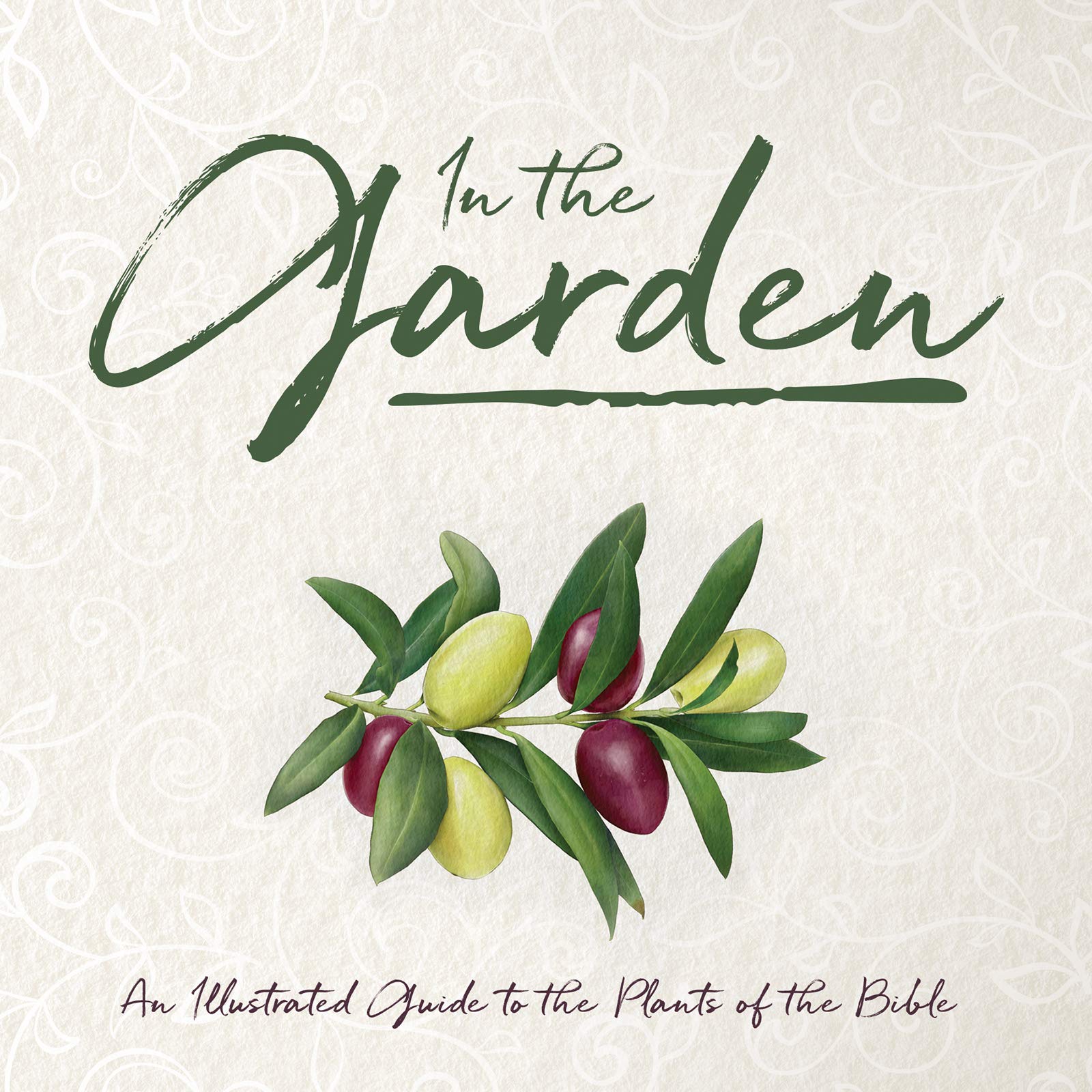 Thank you Karen Campbell Media for sending us this book to review!
On the third day of creation, God created plants, trees, and kinds of vegetation. The Bible is full of references to various trees, plants, and flowers. In The Garden provides Biblical references, useful information, and beautiful water color illustrations to all of the plant life mentioned in the Bible.
This hard cover, 128-page book is broken down into four sections: Trees & Shrubs, Edible Plants, Medicinal & Aromatic Plants, and Flowers. There is also a guide on how to grow your own Biblically inspired garden, a calendar of Jewish growing seasons, an index of plants, and an index of scripture references.
In the tree section, I found it helpful that Noah's Ark was made from acacia wood or shittim as it's referred to in scripture. While it's hard to pinpoint the exact plant used to make Jesus' crown of thorns, the author suggests that it may have been made from Sarcopeterium spinosum, which was readily available in Rome and quite malleable.
When it comes to edible plants, I had no idea that barley is valued at a third of wheat. The young boy's provisions of fish and barley loaves were meager, but fed thousands that were listening to Jesus' message! Plants like spikenard, which was imported from India were quite costly. This was the base of the ointment used by Mary to wash Jesus' feet.
Myrrh gets a double mention as the New Testament version is most likely Commiphora. It's interesting to note how Christ's life began (Matt 2:11) and ended (Mark 15:23) with Myrrh. When Jesus was offered the vinegar mingled with gall, he turned down an opioid painkiller. It's quite humbling to know that Christ carried our sins without any physical or spiritual help.
Saffron is mentioned in Song of Solomon. It's still an expensive spice and now I know why. It takes four thousand blossoms to make one ounce of saffron!
Though many of the plants mentioned are specific to Israel with its rocky ground and two seasons, some of them can handle our four season calendar year and climate changes. The Biblically inspired garden guide is quite helpful in recommending hearty plants that can remind us of their Biblical roots. If you know anyone with a green thumb, I'm sure they'll find this $13.99 book fascinating.

(Amazon Affiliate Link)