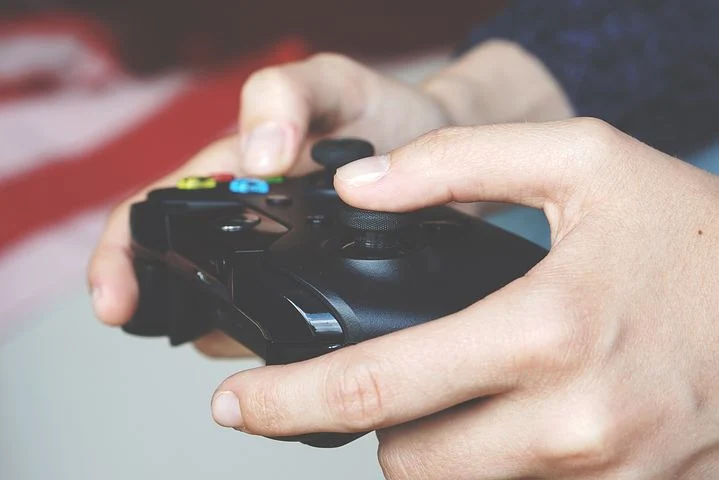 As the world progresses towards better technology and improved skills, we are experiencing a massive gaming industry transformation. Faster internet, better consoles, and the gaming community's growth have made 2020 one of gamers' best experiences.
With a whopping 164 million people hooked on online gaming, primarily due to COVID-19, it is increasingly becoming one of the mainstream industry of the year 2020. Let's see below how the gaming industry is evolving and what are its latest trends.
The following are the lastest online gaming trends for the year 2020:
Video Game Streaming
A new trend that is very famous now in online gaming is the streaming of video games. Twitch and YouTube are currently the largest platforms for these video game streams. Last year people viewed streams for more than 2.5 billion hours on Twitch, while on YouTube, viewer hours were more than 700 million hours.
The platforms do not restrict to only professional streamers, but anyone can stream any game they want for their viewers. These streams could contain streamers completing a walkthrough of a single-player game or playing an online multiplayer game with friends. Popular games like League of Legends, Fortnite, World of Warcraft, and more have seen a massive spike in viewers as most people stay home during the pandemic.
New games are being released, requiring the person to grind for several hours before being competitive. In such a case, people leave the grinding and watch their favorite streamer grind to see what it looks like on a competitive level.
If this is happening to you, but you still want to play games like World of Warcraft competitively, in that case, you have the option to buy wow accounts safely from authorized websites. That will supersede your ranking so that you can stay ahead of other players and catch up to players on a high level in an instant. Many websites sell accounts for reasonable prices, and they are 100% safe and verified.
Cross-Platform Gaming
Another trend that is very popular these days is cross-platform and cross-progression. Cross-platform is when games allow their players on one console or device to match up and play with players on other consoles. Many famous multiplayer games enable cross-platform so that people can play with their friends or other online players.
Most of the same games provide cross-progression, which allows you to keep your account if you have switched from one console to another device. Players on the PlayStation can now match with players of Xbox and PC. Even if it's an excellent option, many games choose not to allow cross-play functionality. Many do not want to play with players from another console or device because the skill gap might be higher on other devices.
Online Dealer Games
The year 2020 has also been an awful year for gamblers who used to play casino games and win massive amounts of money from it. Due to the global pandemic, almost all of the casinos closed their operations. But these gamblers do not have to worry anymore as the internet can now give you access to the same gambling games on an online platform. Games such as slots, poker, blackjack, slots, and roulette are available to play online. These gambling websites allow you to play and gamble your money on any game you like.
Similarly to real life, you will be playing against other players who also have money on the line. The online gambling industry is booming as well. More than two billion people play these online dealer games, easily accessible on most devices, including smartphones.
Mobile Gaming
Everyone has access to a smartphone, and every smartphone has games on it. Mobile gaming was a viral trend last year as it allowed people to play from anywhere, be it their office, college, or home. Because of the global pandemic, mostly everyone is staying at their home. However, this has increased the trend of mobile gaming to be even bigger than before.
Most people in a household do not have access to a console or a PC, but everyone has a smartphone. These days, many popular game companies have now integrated their games to play them on most mobile devices. The launch of the 5G network to many phones and areas has increased the internet speed so that gamers can play these games on lower ping. Mobile Gamers have access to all kinds of games, like board games, casino games, action, sports, and much more.
Remastered and Remakes
There have been triple-A title games that were released and impacted the gaming community in the past. Even though popular sequels of acclaimed games are released, everyone wants to play the classics to feel nostalgia. Video game companies have considered this and are now releasing remakes and remaster of old classic games.
The remastered and remakes of cult-favorite games are getting popular these days. Many video games like Demon Souls, Final Fantasy VII, FFXIII, Resident Evil 2 and 3 went through the remaking process. Moreover, there are remastered games like Dark Souls, Uncharted and Last of Us. These allow players to revisit their childhood games with a new touch or newcomers to try the game's best version. Remastered Games and Remakes have secured many units over the past years profiting many gaming companies.
Conclusion
Many gaming companies have seen this global pandemic as a source of profit. Some gaming platforms like Steam had over 20 million online concurrent users on March 15, 2020. Since people want an activity that explores their creative ability and provides them with stimulation, gaming is the possible source which fulfills their need. It is no wonder that new genres and various games continue to be pushed to the audience as players stay home during the pandemic.