Gaming is fun when you win but humiliating when you permanently get eliminated early from any tournament. Improving your gaming skills is vital to enhancing your winning chances and staying long in the game. Becoming a gaming champion can be a career that may earn you a fortune.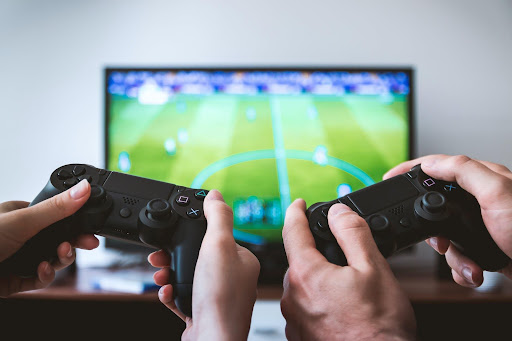 Most gamers plot how to become good at playing these games after getting eliminated. Watching others play can be an excellent strategy to gain more skills but building your skills requires early preparation. The following tips can help you make a competitive skill in any gaming contest:
Understand Most of the Games on the Website
Most gamers assume that once you understand one game on a website, you have all the skills you need to be a champion. Well, you might need to change your perspective about this! A skillful gamer needs to grasp most of the games on the site to understand tricks in the sector. Websites like PlayPhone reviews provide access to several games that give you ideas on winning different competitions.
Playing different games is also an excellent opportunity to understand different gaming genres in the field. It will enable you to understand new games faster than a person who focuses on one play.
Regular Practice
Practicing should be your primary strategy to becoming a skilled gamer. Anything that gets built on constant practice leads to outstanding achievements! E-sport games are as competitive as any other game played on the field. You can manage to stay longer in the competition with regular practice. Practicing also builds your hand-eye coordination skills. You will be able to understand how to multitask when facing different competitors.
Research
Researching will earn you more information about your favorite game. If you want to be a champion in any game, you have to collect as much information about the competitions as possible. Collect information about how to win the game from different youtube videos that guide a particular tournament. You could also consider contacting current champions in your favorite game for some tips and guides to reaching the winning line.
Play as a Team
Composing the best team in the game might make you the winner in a tournament. How do you join a good team? You can assess the group first to find out the strengths and weaknesses. It is crucial to understand every teammate and the tricks that can make you win. You could also choose a game that all the teammates understand to boost your winning chances. Playing as a team also lets you pick up one or two tips on skilling up your gaming abilities.
Hire Coaches
Getting coached can lead to significant achievements. Coaches who understand the games well will boost your winning potential. If you get invested in joining e-sport games, you should consider getting a coach who will equip you with the necessary skills to win. Getting a coach is like playing alongside another professional gamer since most coaches already have experience in the games you want.
Conclusion
Most people do not think about the extra work you need to channel into becoming a winner. Focusing on the end goal without drafting necessary strategies may cause frustrations. It is also important to watch others play and prevent yourself from getting angry every time you play.