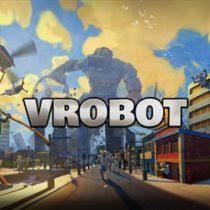 Game Info:
VRobot
Developed by: Luden.io
Published by: Nival
Release Date: April 20, 2017 (Early Access)
Available on: HTC Vive, Oculus Rift, Windows Mixed Reality
Genre: Action
Number of players: Single-player
ESRB Rating: Not rated
Price: $14.99
Thank you Luden.io for sending us an Early Access code for the game!
As a kid, I enjoyed the Rampage arcade games and have fond memories playing it on my Atari 7800. Like Rampage, VRobot awards you points for demolishing different locales. There isn't much of a story behind it; you just have to smash apart as many buildings as possible before the time run out. If you break apart the flashing buildings, you'll earn more points.
To make things interesting, you'll unlock various demolition tools as you make your way through the (currently) fifteen levels. While the robotic fists get the job done, they're not nearly as fun as throwing Thor's Hammer through several buildings and having it return back to you unscathed. Besides the hammer, you'll get to use a tractor beam, a sword, and control a tornado.
Highlights:
Strong Points: Nice variety in tools of destruction
Weak Points: Game crashed on me once; doesn't take long to complete all of the (current) levels
Moral Warnings: Senseless violence and destruction; along with churches, you can destroy gentlemen's clubs

The visuals are pretty good and the weapon detail and effects look great. The buildings and structures are not too complex, but they break apart pretty well. When I first completed a level, I wasn't sure how to exit so I pressed the escape key on the keyboard. After the time runs out, a big green exit door will appear and you can leave by grabbing onto it. Alternatively, you can keep playing and finish demolishing the city.
On the audio front, the sound effects are pretty good. If you pick up a robot inhabitant they'll say some funny phrases. My favorite is "This is not the droid you're looking for." As of this preview, there is no background music in this game.
Though many buildings will crumble and fall, you don't have to worry about any virtual lives being lost since the cities are inhabited by robots. Apparently, the robots have libidos since I saw a gentlemen's club among the various structures. There must be religious robots as well since I saw churches too.
There's a Halloween themed level where you get to quickly demolish huge jack-o'-lanterns. A couple of the levels have a giant robot competitor who is trying to lay waste to the same city you're residing in. If you land a punch on the robot, you'll unlock a Steam achievement.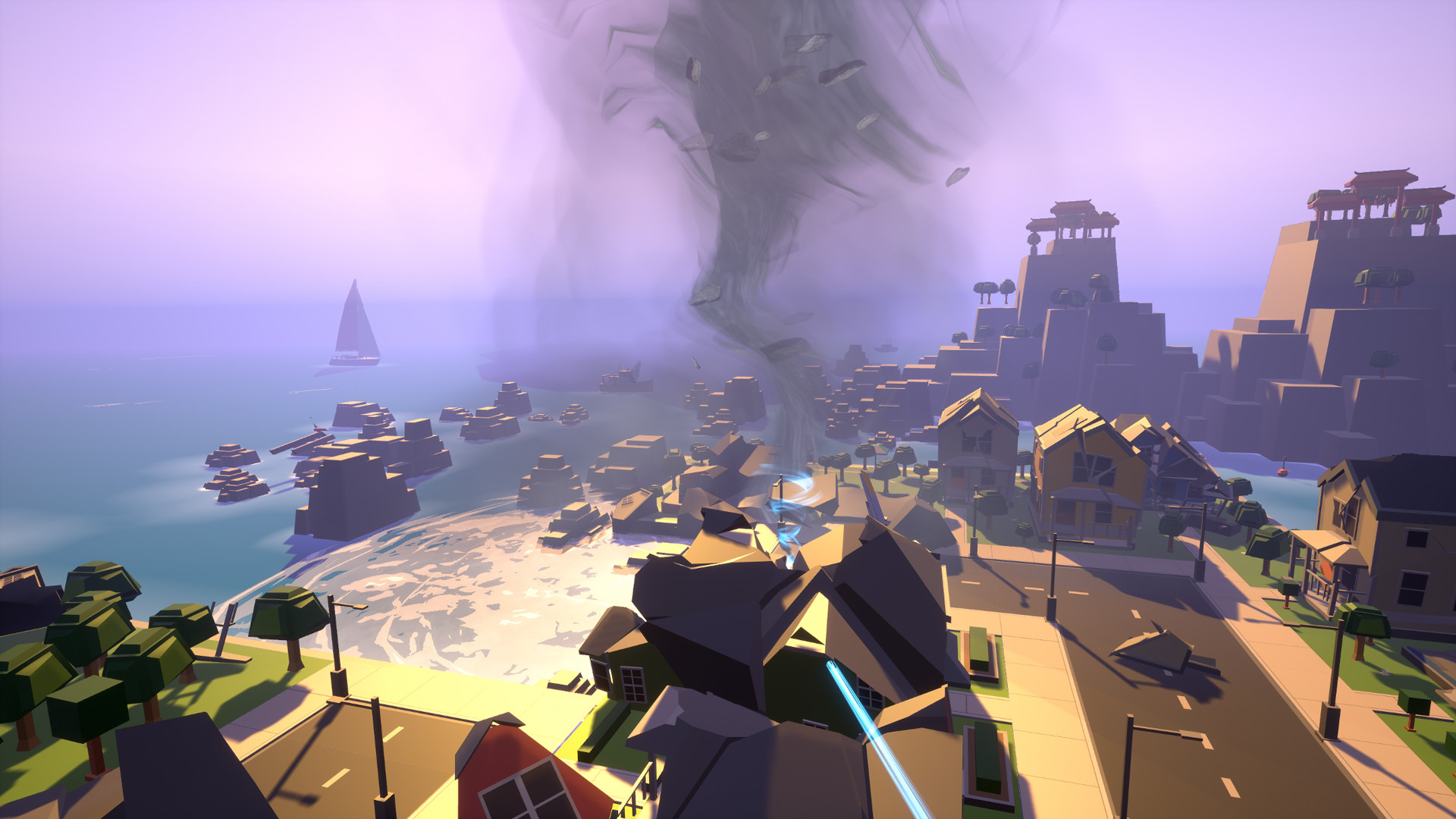 Score Breakdown:
Higher is better
(10/10 is perfect)
Game Score - 76%
Gameplay - 15/20
Graphics - 7/10
Sound - 7/10
Stability - 4/5
Controls - 5/5

Morality Score - 87%
Violence - 6.5/10
Language - 10/10
Sexual Content - 7/10
Occult/Supernatural - 10/10
Cultural/Moral/Ethical - 10/10

Since the levels are only a couple of minutes long, it doesn't take long to complete this game. I used Steam to launch the game on my first playthrough and completed half of the game. On my second session I launched the game via Oculus' software and finished the game. Unfortunately, when launching VRobot through Oculus's interface Steam achievements are not tracked.
I have no doubts that my kids will unlock the achievements that I missed out on. Currently, there are twenty-eight achievements available. This game is family friendly and people of all ages can enjoy this one.
VRobot ran well for the most part, but I did experience one crash to desktop. I look forward to more patches and updates for this title.

The asking price is a reasonable $14.99, but there's a demo to try if you're not sure about this one. If you just want to virtually destroy stuff, this game has you covered. If you're looking for an in-depth story and purpose, you may want to look elsewhere.