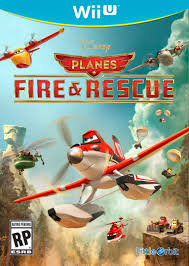 Game Info:
Planes: Disney Planes: Fire & Rescue
Developed by: Disney Interactive
Published by: Little Orbit
Release Date: November 4, 2014
Available on: Wii U, Wii, 3DS
Genre: Action
Number of Players: Single-player
ESRB Rating: Everyone
Price: $39.99
(Amazon Affiliate Link)
Thank you Little Orbit for sending us this game to review!
Disney Planes: Fire and Rescue is heavily based off of the movie and we highly recommend watching it before checking out this game.  The story remains the same where Piston Peak Park's fire department needs an overhaul.   Dusty Crophopper is willing to help them since his racing days are on hold until he gets replacement parts.  Being a fireman is no easy task and the thirty plus training academy missions will teach kids the basics before tackling the twelve story missions.    
The training missions are pretty short with many of them taking less than two minutes to complete.  While all of the missions are timed, some have strict time completion requirements, but most don't.  Depending on how much time it takes to complete a mission, the player will be rewarded with gold, silver, or bronze stars.   Concept art for the art gallery can be unlocked as well.  As missions are completed, new ones become available.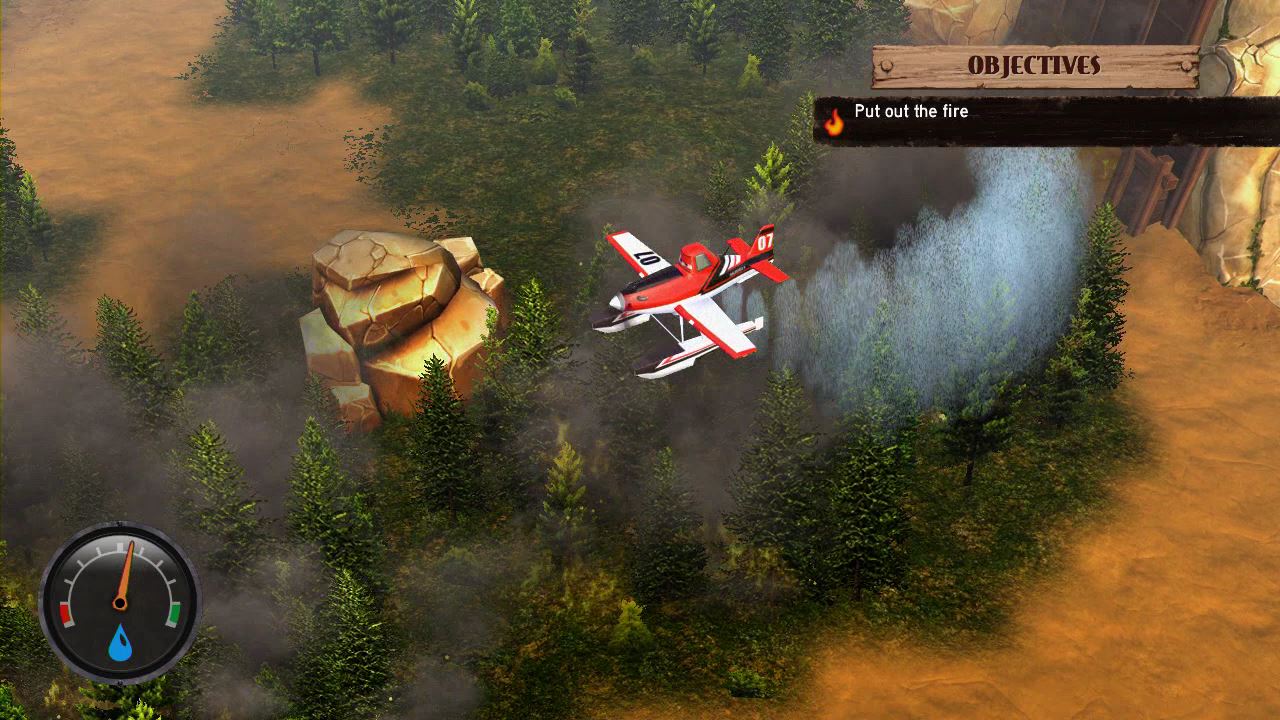 Highlights:
Strong Points: Kids can play as their favorite characters in Planes: Fire and Rescue
Weak Points: Minimal voice acting; finicky controls; some missions should give more guidance
Moral Warnings: You're saving vehicular lives, no complaints
The training missions cover the basics  like filling, using,  and conserving your water tank reserves.  Some characters not only have water tanks, but also fire retardant to prevent fires from spreading.  To get to fires faster there are jet streams which are mini tornadoes to give you a little bit of a speed boost, as long as they propel you in the direction you are heading.  
Many missions have guidance arrows to let you know where the fires or trapped vehicles are, but not all of them do.  The ones that don't can be frustrating as you're flying around aimlessly as the clock is ticking.  Some four minute missions have taken my son and I nearly ten minutes to complete.  Instead of guidance arrows, some missions require you to rely on metal detector and radar devices.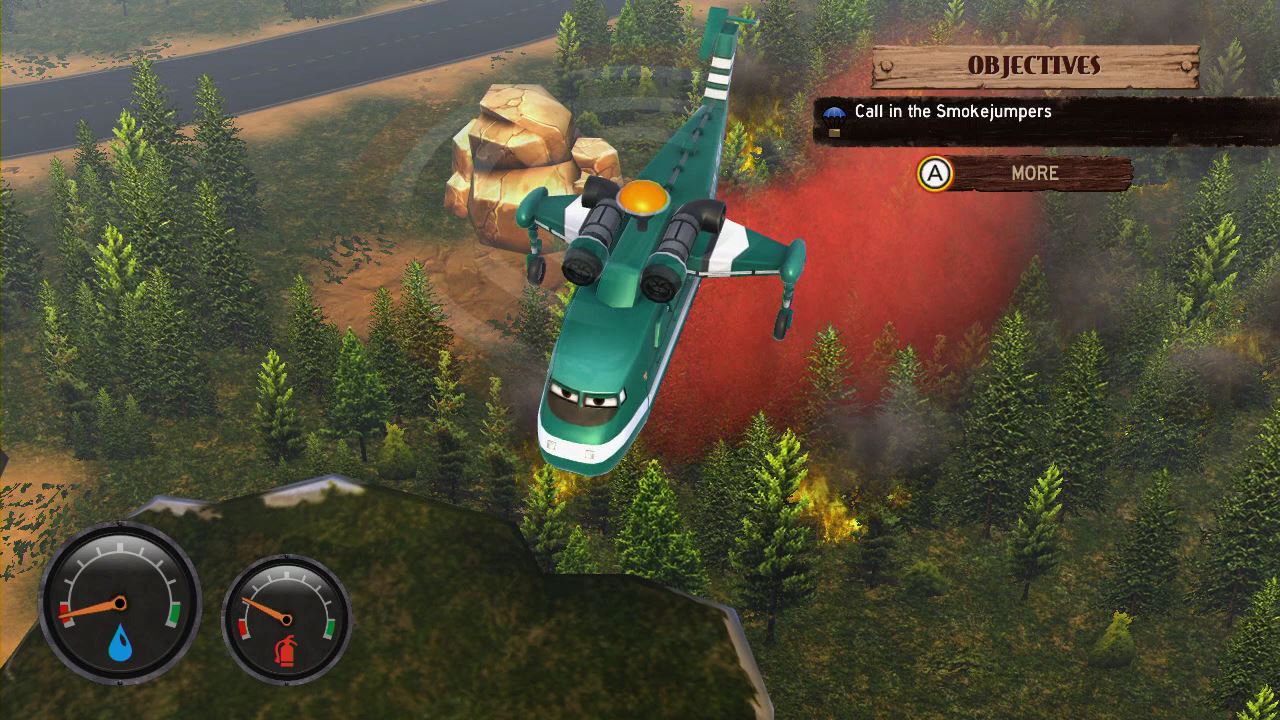 Score Breakdown:
Higher is better
(10/10 is perfect)
Game Score - 64%
Gameplay - 13/20
Graphics - 8/10
Sound - 4/10
Stability - 5/5
Controls - 2/5

Morality Score - 100%
Violence - 10/10
Language - 10/10
Sexual Content - 10/10
Occult/Supernatural - 10/10
Cultural/Moral/Ethical - 10/10
Dusty Crophopper does not have those cool devices, but some of his friends do!  The training missions will let you take control of eight characters from the movie including Lil Dipper, Blade Ranger, Wind Lifter, Cabbie, and his Smokejumpers. With these friends you will be able to hoist up trapped deer, hikers, and annoying boulders.   Besides boulders, logs are often in the way and have to get crushed or cut into pieces.  Sadly the precision required to hoist up these items is picky to say the least.  There is a millimeter of leeway and often took my son and I several attempts to connect onto a  vehicle in need.  Missing a gold medal by a few seconds because of this flaw only adds to the frustration.
Besides the wonky controls, some shortcuts were taken in the audio department.  The voice acting is minimal as the characters have a few generic phrases.  The missions are given to you by Dynamite who says "I'm Dynamite" 90% of the time.  They're a little repetitive to say the least.  It's a shame they are not voice acted more since this game is targeted for younger children who may not  read very well yet.  The graphics are decent and the fire animations look realistic.
I like how the story missions have multiple characters that have you switch between them by pressing the left trigger.    This game really promotes and reinforces the importance of teamwork.  Since the goal in this game is to save vehicles in distress, we find nothing wrong with it morally.
While fans of the movie and aspiring firefighters may enjoy this game, many kids will find it boring with the lackluster missions.  My kids have played it once and have not asked to play it again.  I would wait until it hits the bargain bin before parting with $40.