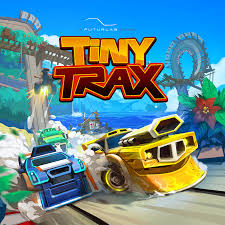 Game Info:
Tiny Trax
Developed by: FuturLab
Published by: FuturLab
Release date: July 25, 2017
Available on: PSVR
Genre: Racing
Number of players: Up to four online
ESBR Rating: Everyone
Price: $19.99
Thank you FuturLab for sending us this game to review!
Tiny Trax is a cute slot car racing style VR game that is exclusive to PSVR. The immersive tracks look amazing in virtual reality and you'll have to turn your head and move around to keep track of your tiny little car as it's zipping around.
Not all of the tracks are available at first. You'll have to complete the cup challenges to unlock the frozen and galactic themed tracks. Each of the four cups have four races that have to be completed to conclude the event. The higher you place, the more points per race you'll earn. Finishing all of the cup races no matter how you place is all that's required to unlock the next one. Your final number of points and track times are for personal improvement only.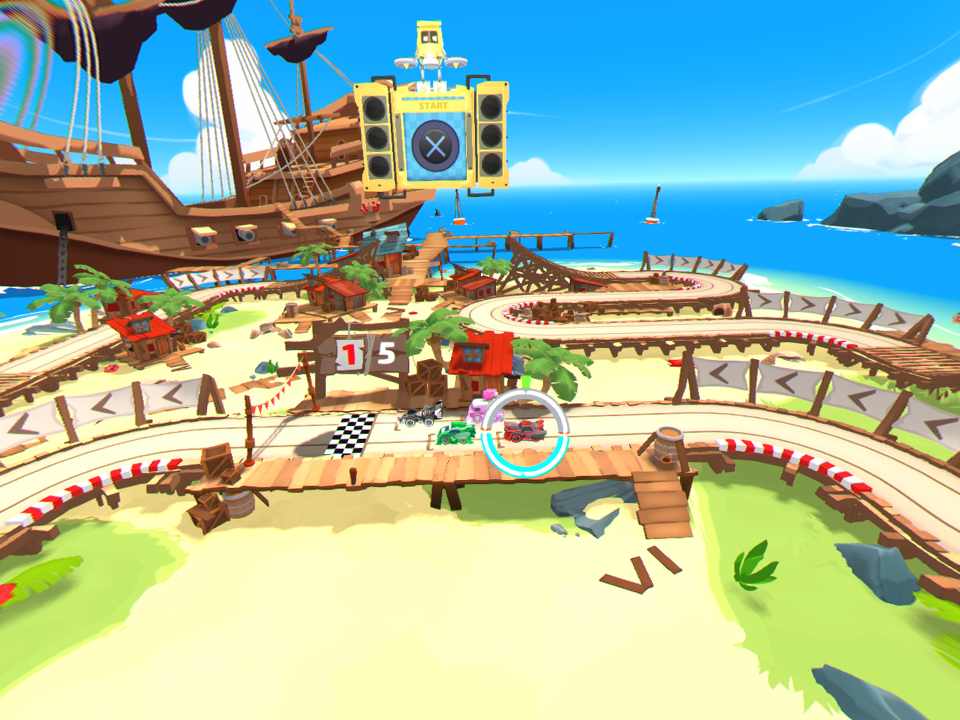 Highlights:
Strong Points: Lots of track variety and they look amazing in VR
Weak Points: Nobody to race against online; confusing controls; repetitive background music
Moral Warnings: None!
If you're looking for a quick race, there is the single race option. In this mode you can pick your favorite track from the different cup themes. All of the tracks have various twists and turns that you'll have to master to place well in the end. Many of the tracks have missing sections that will require you to have enough momentum or boost to clear the jump. If you fail you'll be placed further back to try again and will lose valuable time for each retry.
The controls take a little getting used to as the turns seems to be a bit backwards for me at times. When you first launch the game, it will go through a tutorial mode which will teach you how to accelerate, turn, boost, and switch lanes. There's a meter over your car letting you know when the boost is ready and when you're turning in the proper direction or not.
When you start the race you'll have to confirm that you're ready; once you press the X button, the five second counter will begin to count down for the race to start. Each race has five laps and the length of the tracks vary as much as the environments. I like how some of the tracks have you go under water, through icy mountains and lava filled volcanoes, or through various space stations.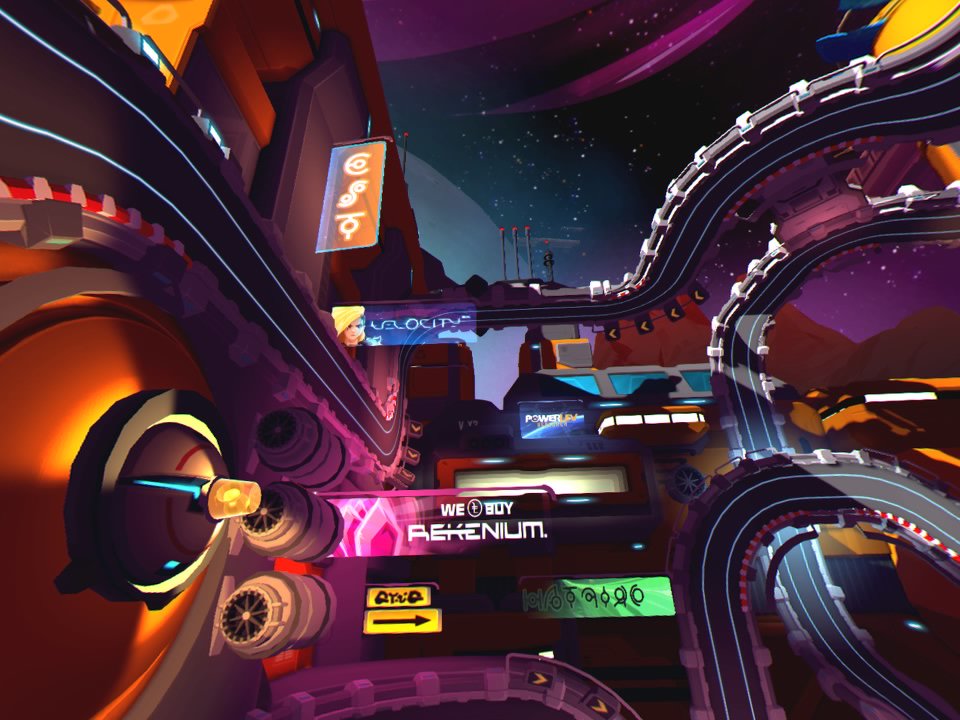 Score Breakdown:
Higher is better
(10/10 is perfect)
Game Score - 80%
Gameplay - 16/20
Graphics - 9/10
Sound - 7/10
Stability - 5/5
Controls - 3/5

Morality Score - 100%
Violence - 10/10
Language - 10/10
Sexual Content - 10/10
Occult/Supernatural - 10/10
Cultural/Moral/Ethical - 10/10
Some of the tracks are closer to your head than others. I had to move out the way for a couple of them. Unlocking all of the tracks can take less than an hour, but there is plenty of replayability for earning better scores and getting your name on the online leaderboard.
Up to four players can race against each other online. Unfortunately, I couldn't find any active games to join. Unless you know friends who have this game, consider it a single-player experience. Thankfully, the AI racers kept me challenged and I was able to surpass one of them.
Tiny Trax is a family friendly racing game that can be enjoyed by the whole family. As long as you're not expecting to play people online, there is plenty of fun to be had here. Without an active player base, I feel that the $19.99 asking price is a bit steep. It certainly is worth considering on sale or if you really enjoy slot car racing.