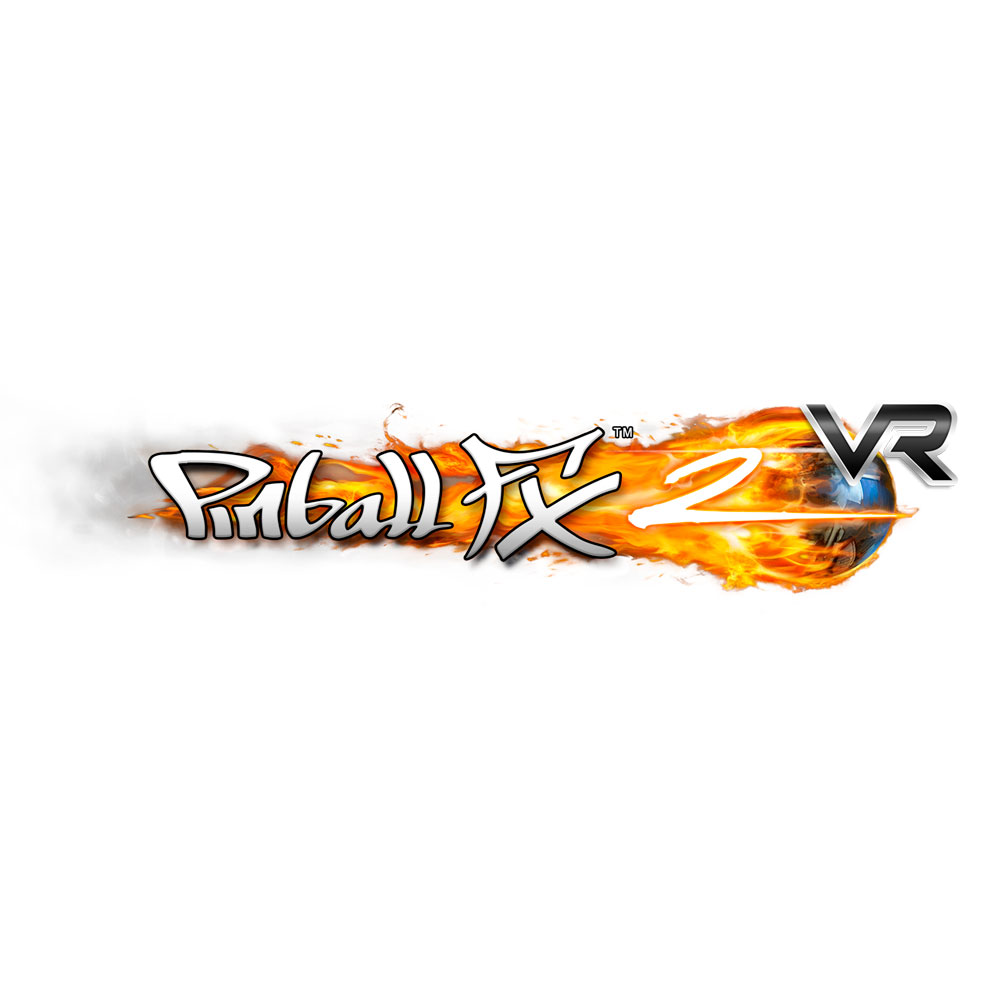 Game Info:
Pinball FX2 VR
Developed By: Zen Studios
published By: Zen Studios
Release Date: March 28, 2016
Available on: Oculus Rift, PC, Xbox One
Genre: Arcade
Number of players: Single-player
ESRB Rating: Everyone (Mild fantasy violence)
Price: $14.99
Thank you Zen Studios for sending us this game to review!
Zen Studios has been making fun pinball games for nearly a decade.  Their simulated pinball games have been released on popular gaming consoles including the Nintendo DS/3DS, Wii U, Microsoft Xbox 360/One, Sony PS3/PS4/Vita. Even Android and iOS based devices have their titles available for purchase.  While many of the pinball games have tables based on popular TV shows, movies, and video games, Pinball FX2 VR's three tables are original designs.
As of this writing, there doesn't appear to be any way to buy or add more tables to this game.  Many of the previous games were known for the vast amount of paid for DLC.  Owners of the standard version of Pinball FX2 will recognize the three tables in this game, though they have been enhanced dramatically.  
Highlights:
Strong Points: Awesome VR experience that is very immersive
Weak Points: Only three tables; some system lag when dealing with multiple balls
Moral Warnings: Some insinuated violence
When you select a table to play, the scenery all around you will change to match the table's theme.  The first table I played was Secrets of the Deep which is an ocean themed pinball table.  The game room was immediately transformed to appear underwater and schools of fish, jellyfish and sharks can be seen swimming all around you.  Just like playing a real pinball game, this title is best experienced standing up.  Once my eyes adjusted to the new perspective, I was very immersed into the gameplay and jumped back the first time a shark swam across the table! 
I understood the basic concepts of pinball by hitting the triggers on my Xbox One controller to make the flippers move and to try and keep the ball in play as long as possible.   What I didn't expect was the depth of the gameplay in each of these three tables.  Each of them have well written guides on how to trigger and complete the various missions and quests.  By completing the missions, you can unlock multiple ball modes to earn some serious points.  On the leaderboards you can compare your score amongst your friends and/or worldwide.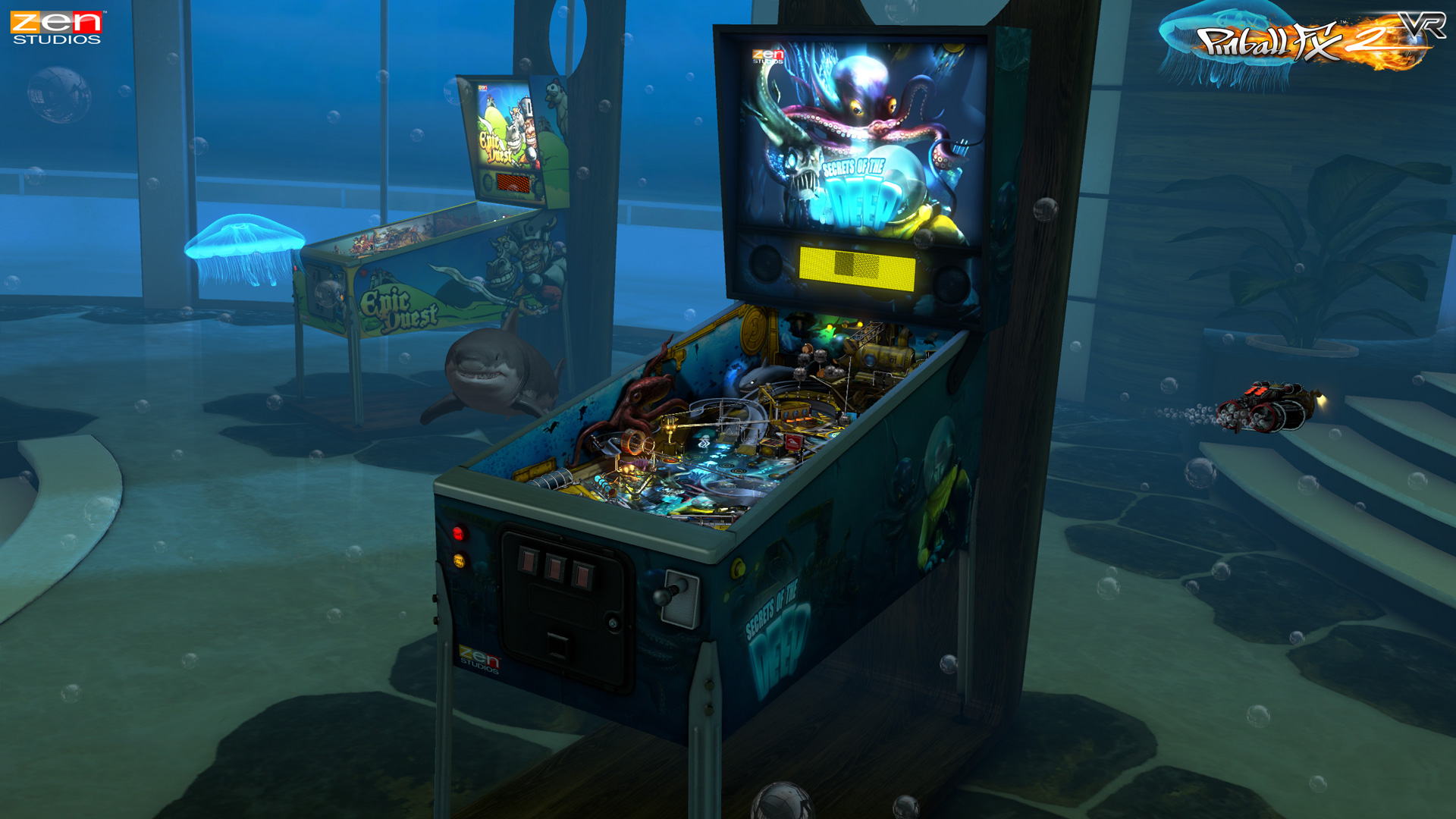 Score Breakdown:
Higher is better
(10/10 is perfect)
Game Score - 82%
Gameplay - 17/20
Graphics - 8/10
Sound - 6/10
Stability - 5/5
Controls - 5/5

Morality Score - 94%
Violence - 7/10
Language - 10/10
Sexual Content - 10/10
Occult/Supernatural - 10/10
Cultural/Moral/Ethical - 10/10
The most sophisticated table is Epic Quest which has you adventuring and searching for loots in abundance.   There's a princess to save and plenty of monsters to fight.  To attack, dodge, and counter-attack you have to shoot the ball up the shield or sword ramps. While the table sported a lot of lights and bling, the background atmosphere was the least impressive of the bunch.
 Compared to the Epic Quest table, Mars looks pretty sparse.  As spaceships, probes, and satellites land on it during gameplay, it fills up nicely.  The background solar flares and floating asteroids are pretty neat.  Sadly, the satellite scanning sound effect got annoying after a while and I was thankful when that mission completed. Then rest of the sound effects were decent, though the music tracks looped a lot.  I did like how the background music became more intense during quest or battle sequences.  Each of the tables have a few achievements that can be unlocked for completing certain quests or feats.
Though there is some fantasy violence and greed, Pinball FX2 VR is safe for pinball lovers of all ages to enjoy.  The price tag is a reasonable $14.99 and is sure to bring you hours of entertainment.   Especially if you're competitive and seek to be the top pinball player amongst your friends...or the world!