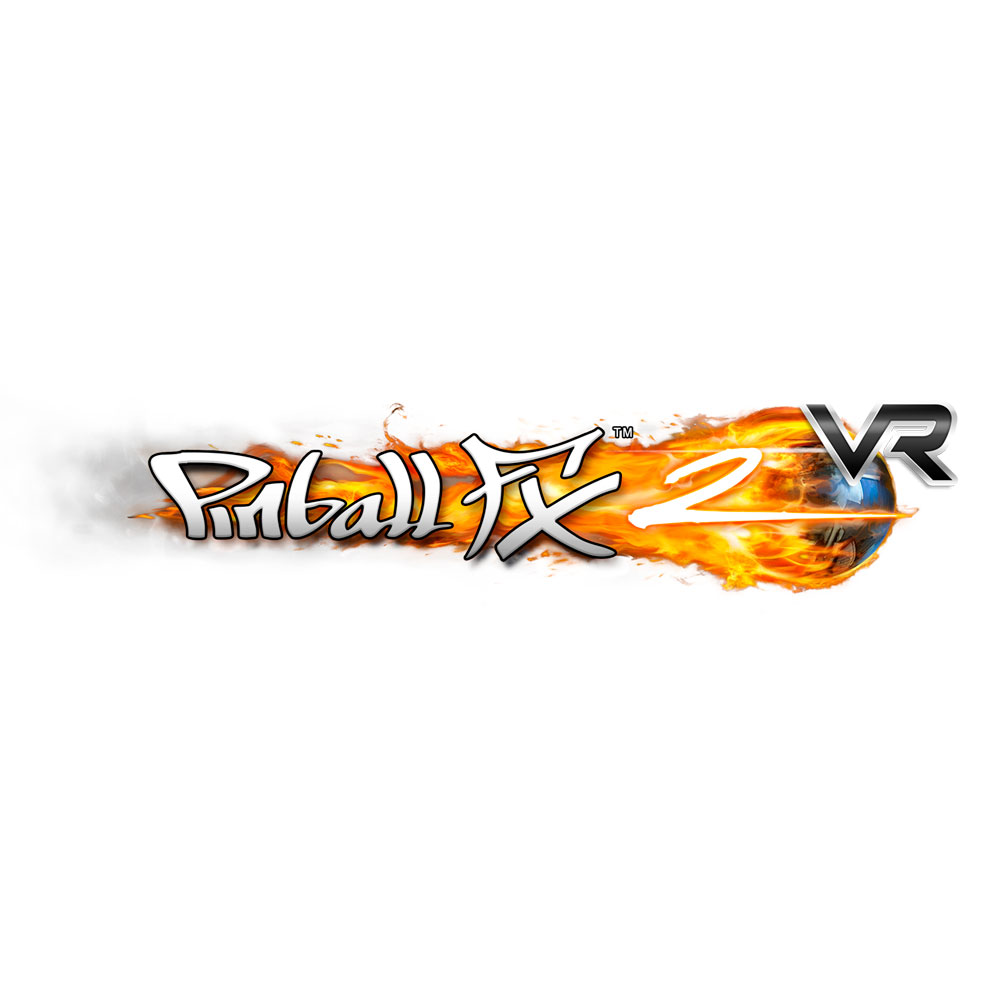 Game Info:
Pinball FX 2 VR Season One
Developed By: Zen Studios
Published By: Zen Studios
Release Date: August 23, 2016
Available on: Oculus Rift
Genre: Arcade
Number of players: Single-player
ESRB Rating: Everyone (Mild fantasy violence)
Price: $24.99
Thank you Zen Studios for supplying us with this DLC content!
Pinball FX 2 VR is one of my favorite virtual reality games available for the Oculus Rift.  Besides being fun to show people new to VR, it's a blast to play.  While it has a premium price tag compared to the regular version, the enhanced tables are glorious to look at in VR.  The added beauty comes at a price as the Season One DLC includes five additional tables and costs $24.99.  The main game only comes with three tables and retails for $14.99.  
The game's interface hasn't changed and there are still three main pinball tables to choose from.  What is different is that you can play most of the new tables at any pinball machine by using the left and right buttons to select them.  Each of the three pinball machines has an exclusive table that is not available to play at the other two.  As more DLC becomes available, I wonder if the table selection interface will change to make it easier to navigate.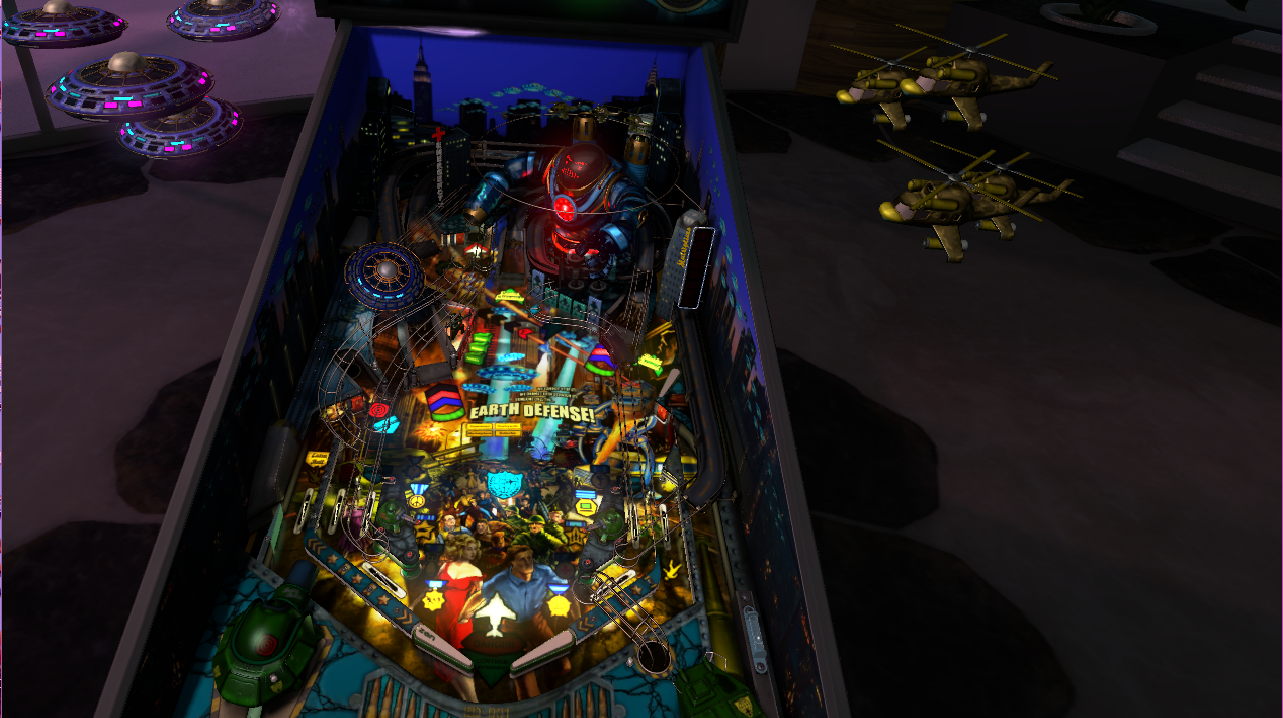 Highlights:
Strong Points: Awesome VR experience that is very immersive
Weak Points: $5 per table; some system lag when dealing with multiple balls
Moral Warnings: Some insinuated violence; drinking references; Ouija board is used in the Paranormal table
The five new tables include BioLab, Castlestorm, Earth Defense, Paranormal, and Wild West Rampage.  While the gameplay remains the same for the tables, the VR animations and interactions makes them a more immersive experience.  Each of the tables have unique attributes and objectives to score lots of points.  Handy guides are available on Zen Studio's website.  
With the addition of new tables, there are some new moral concerns that are not in the original game.  The Wild West Rampage table takes place in an Old Western atmosphere that centers around a saloon with bar fights taking place.  The brawls are between Cindy the bounty hunter and the crooked sheriff and his men.
The CastleStorm table is themed after Zen Studio's strategy game that requires you to thwart multiple enemy attacks upon your castle.  Violence is insinuated, but not seen.  Those who are familiar with CastleStorm will recognize the music, voice acting and animal sound effects.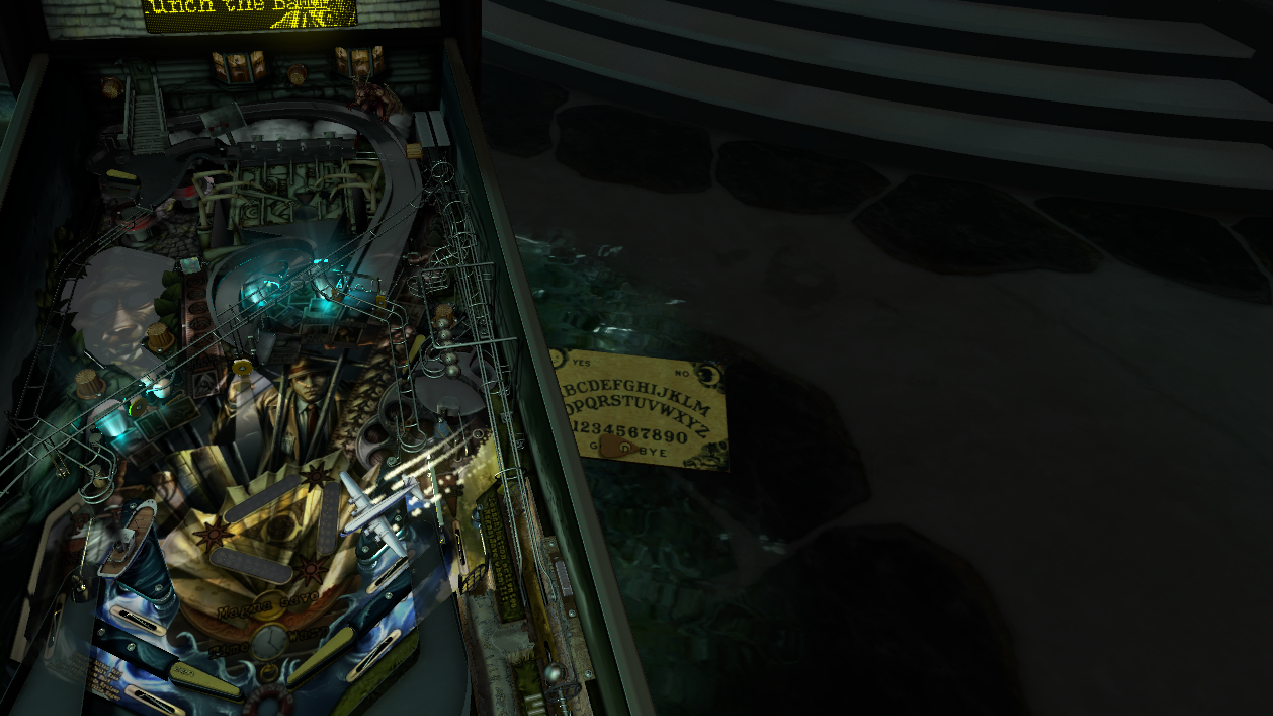 Score Breakdown:
Higher is better
(10/10 is perfect)
Game Score - 82%
Gameplay - 17/20
Graphics - 8/10
Sound - 6/10
Stability - 5/5
Controls - 5/5

Morality Score - 84%
Violence - 7/10
Language - 10/10
Sexual Content - 10/10
Occult/Supernatural - 5/10
Cultural/Moral/Ethical - 10/10
The Paranormal table lives up to its mysterious name with a huge leviathan surrounding it.  Unlike the original table, an Ouija board has been integrated as part of the gameplay.  As the ball moves around the table, different letters will be selected on the Ouija board.   This table has a unique upper level that rewards you handsomely if you get your ball there.
With the additional of the new tables are various achievements for them.  One of the quickest ways to boost up your score is to unlock multiple balls.  Sadly, when multiple balls are into play the processing is a bit much for my i7 with an AMD 290X video card and 16GB of RAM to handle smoothly.
Even with the slowdowns, I still enjoyed the new gaming experiences that this DLC offers.  I'm not a fan of the Ouija board addition though.  If the paranormal elements and violence and drinking references don't bother you, this is a solid content pack that adds a ton of replay value to an already great game.  I look forward to some new challengers on the score boards!