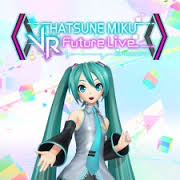 Game Info:
Hatsune Miku: VR Future Live
Developed by: SEGA
Published by: SEGA
Release date: October 13, 2016
Available on: PS4
Genre: Simulation
Number of Players: Single-player
ESRB Rating: Teen for suggestive themes
Price: $14.99 per stage
Thank you SEGA for sending us a review code for the first stage!
Hatsune Miku is a popular teenage vocaloid who is completely fictional and her voice is generated via vocaloid software.  I have had the pleasure of reviewing a few games that feature her music and despite not being able to comprehend it without subtitles, I've gotten to like some of her songs.  Hatsune Miku has many fans around the world and performs hologram concerts that do quite well.  Until there's one nearby, the virtual concert in Hatsune Miku: VR Future Live will have to suffice for me.
Hatsune Miku: VR Future Live has a free demo but the main application is not functional without purchasing stages for it.  As of this review only the first stage is available and the other two will follow within the coming months.  Each stage costs $14.99.  Despite downloading and installing the first stage, the game would not recognize it until I restarted my PS4 and then it was able to launch successfully.
Because you'll be blinded with the headset on, you'll be prompted to ensure that your environment is clear.  Since you'll be waving around the controller the game also reminds you not to swing it around too much and will scold you if you do.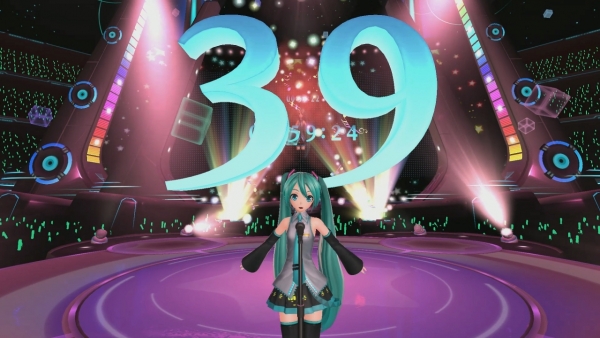 Highlights:
Strong Points: Immersive concert experience 
Weak Points: Short game experience that can be completed in an hour; had to reboot the PS4 to have it recognize the stage
Moral Warnings: The song "Love Trial" blasphemes ("Oh! Jesus!")
While there is a brief rhythm game section, Hatsune Miku: VR Future is more of an experience than a game.  The virtual concert consists of three songs chosen by the player and a possible encore.  The virtual concert lasts about thirty minutes and all of the songs can be heard in about an hour.  The entire set list includes these songs: "Love Trial", "1/6 - out of the gravity", "Satisfaction", "Weekender Girl", "39", "Cute Medley", and (my favorite) "Love Song".  
When the concert starts you'll be surrounded by what appears to be thousands of shadowed people waving around green glow sticks.  There's a glow stick attached to your virtual controller so you won't feel left out.  The controller buttons can shift your views and you can be up front and center or up on the balcony if you desire.  There will be times when you'll be prompted to select a song or move to the rhythm to change Hatsune Miku's outfit or what you're holding in your hands.
Some of the objects I got to hold included maracas, a tambourine, a lightsaber, and a leek.  While I was fully aware that I probably looked and moved goofy outside of my PSVR headset, I felt equally awkward waving around a leek at the virtual concert.  Thankfully, when I got to have my one on one private encore with Hatsune Miku I was holding a lightsaber instead.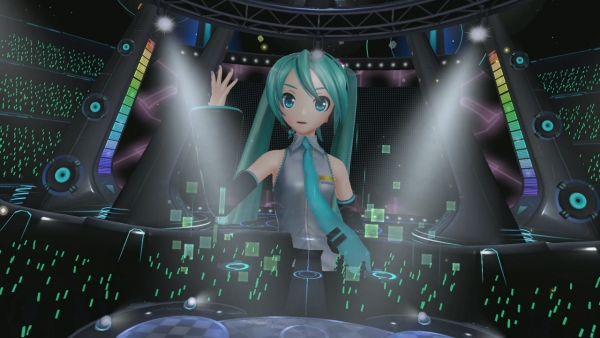 Score Breakdown:
Higher is better
(10/10 is perfect)
Game Score - 84%
Gameplay - 16/20
Graphics - 8/10
Sound - 10/10
Stability - 3/5
Controls - 5/5

Morality Score - 87%
Violence - 10/10
Language - 5/10
Sexual Content - 8.5/10
Occult/Supernatural - 10/10
Cultural/Moral/Ethical - 10/10
In order to score a private performance, you have in interact enough throughout the concert and chant her name after her third and final song.  If the encore event is triggered, you'll get to choose what outfit you'd like her to wear from the ones you have unlocked.
Many of Hatsune Miku's outfits show off her legs; the rest of her body was adequately covered though.   The songs in the first stage have clean lyrics other than the expression "Oh! Jesus!" in "Love Trial".  The songs are sung in Japanese and the subtitles only appear when Hatsune Miku is talking between songs.  
Despite the Teen rating this title is pretty tame and I recommend it for any Hatsune Miku fan who owns a PSVR headset.  It's a great VR entry and makes you feel like you're really at a concert.  Even though it's a short game, there is plenty of replay-ability to unlock all of the available outfits and to watch the concert from different vantage points.