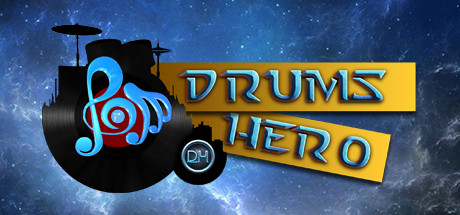 Game Info:
Drums Hero
Developed by: Player of Music Technology
Published by: Player of Music Technology
Release date: March 23, 2017
Available on: HTC Vive, Oculus Rift
Genre: Rhythm
Number of players: Single-player
ESRB Rating: Not rated
Price: $19.99
Thank you Player of Music Technology for sending us this game and Indie Music Pack DLC bundle to review!
In virtual reality, you can be almost anything and anywhere you want to be. While I haven't played the VR version of Rock Band, I have enjoyed the PS4 version. Any aspiring drummer should seriously look into this title. It's a lot quieter than a full drum setup so parents may want to keep this game in mind as well.
I'll confess that I haven't played drums much so I don't know the specifics, but after playing the pro level songs I have a new respect for drummers. All of the drum pieces seem to be represented: tom-toms, bass drum, cymbals, and a snare drum. There is also a wide variety of songs and genres to play.
Highlights:
Strong Points: Fun gameplay; good selection and variety of music; online leaderboards
Weak Points: Not all of the songs have lyrics displayed; detection isn't 100% accurate
Moral Warnings: Some of the songs reference chasing skirts and one night stands
The music is provided by indie artists and though I never heard of any of them, I did enjoy the quality and selection provided. Most of the sounds are hard and rock styles, but there are some pop and electronic tracks to play as well. Since this game's release there have been more songs added and I look forward to the library continuing to grow.
Not surprisingly, Drums Hero plays very similarly to Guitar Hero. The music track is laid out like a road with notes coming toward your drum set. You have to hit the corresponding drum part which it lines up with it on the bottom of the screen. The appropriate drums will illuminate when it's almost time to use them. Some of the songs have their lyrics displayed but most of them do not unfortunately.
There are different drum sets and I prefer the futuristic space themed layout over the music stage set. The default theme has the sides of the music track changing colors as you get a higher and higher multiplier combo. I like how you can pause the game easily if you get a phone call or a kitten stuck to your dangling wrist straps.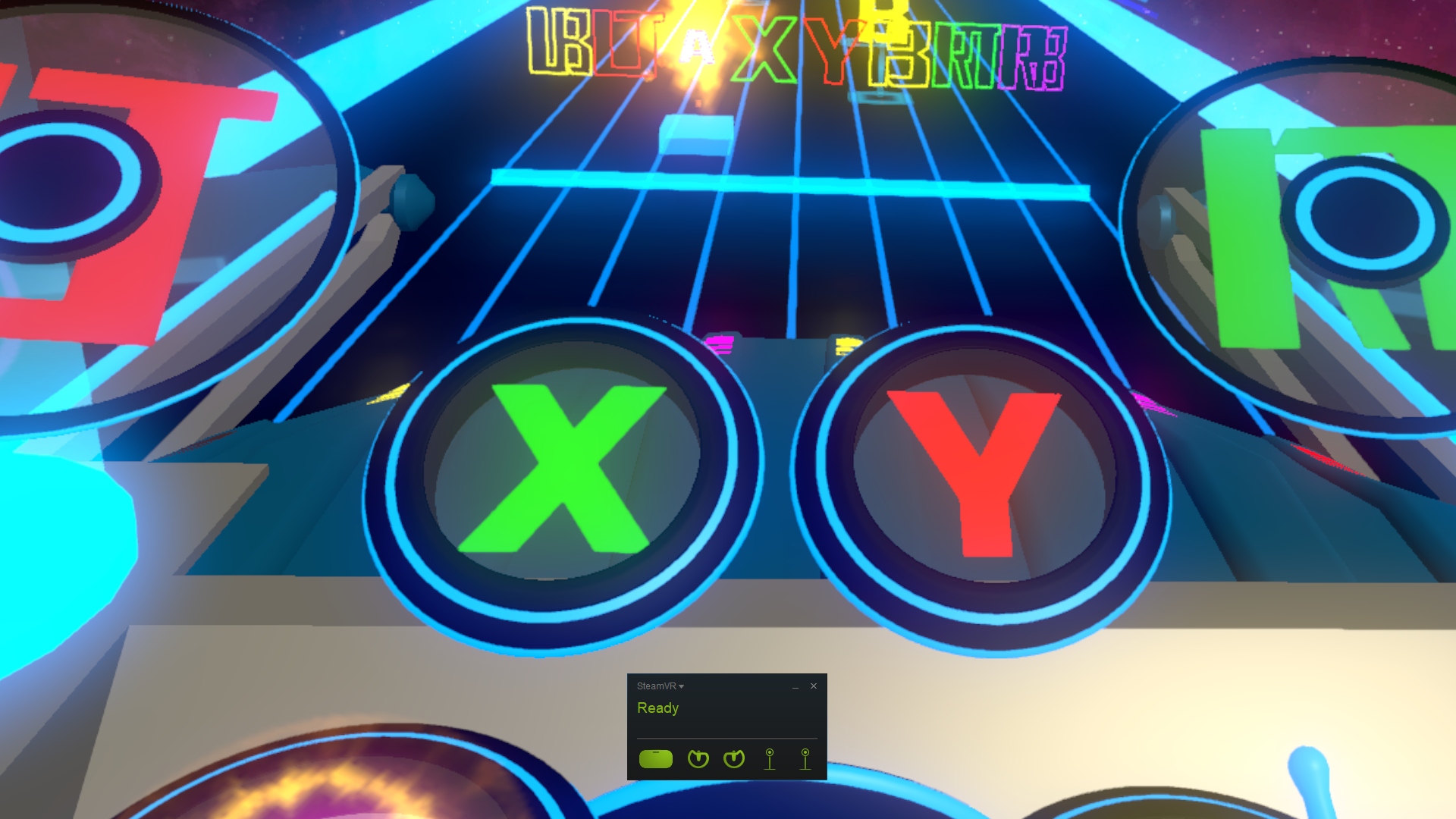 Score Breakdown:
Higher is better
(10/10 is perfect)
Game Score - 82%
Gameplay - 16/20
Graphics - 7/10
Sound - 9/10
Stability - 4/5
Controls - 5/5

Morality Score - 94%
Violence - 10/10
Language - 10/10
Sexual Content - 7/10
Occult/Supernatural - 10/10
Cultural/Moral/Ethical - 10/10
Depending on your timing, you will get a perfect, great, good, or a miss rating. At the end of the song, you will receive a grade that is based off of your final score. If your computer is online, your ranking and score will automatically be submitted and compared on the online leaderboards. I don't anticipate knocking out the top two hundred score holders anytime soon.
Visually, Drums Hero looks good and the interface is pretty easy to use. I learned the hard way not to launch the game from the Oculus software as it would hang and fail to start up. I also had to launch the game multiple times in Steam if the controllers are not detected (despite Steam VR saying they're present).
The controls are pretty responsive though depth perception on my end could be to blame for most of the misses. With that said, I could have sworn I hit the proper drum at the correct time and did not get credit for it on multiple occasions. This could also be attributed to tracking issues.
In the end, my experience with Drums Hero has been a positive one. My son and nephew enjoyed playing it and the songs from what I can tell are family friendly. I didn't recall hearing any cussing though there is a reference to chasing skirts and one night stands. On the flipside, one of the songs seemed to have a Christian message to it. If you enjoy drums, indie music, and VR, Drums Hero is worth checking out!