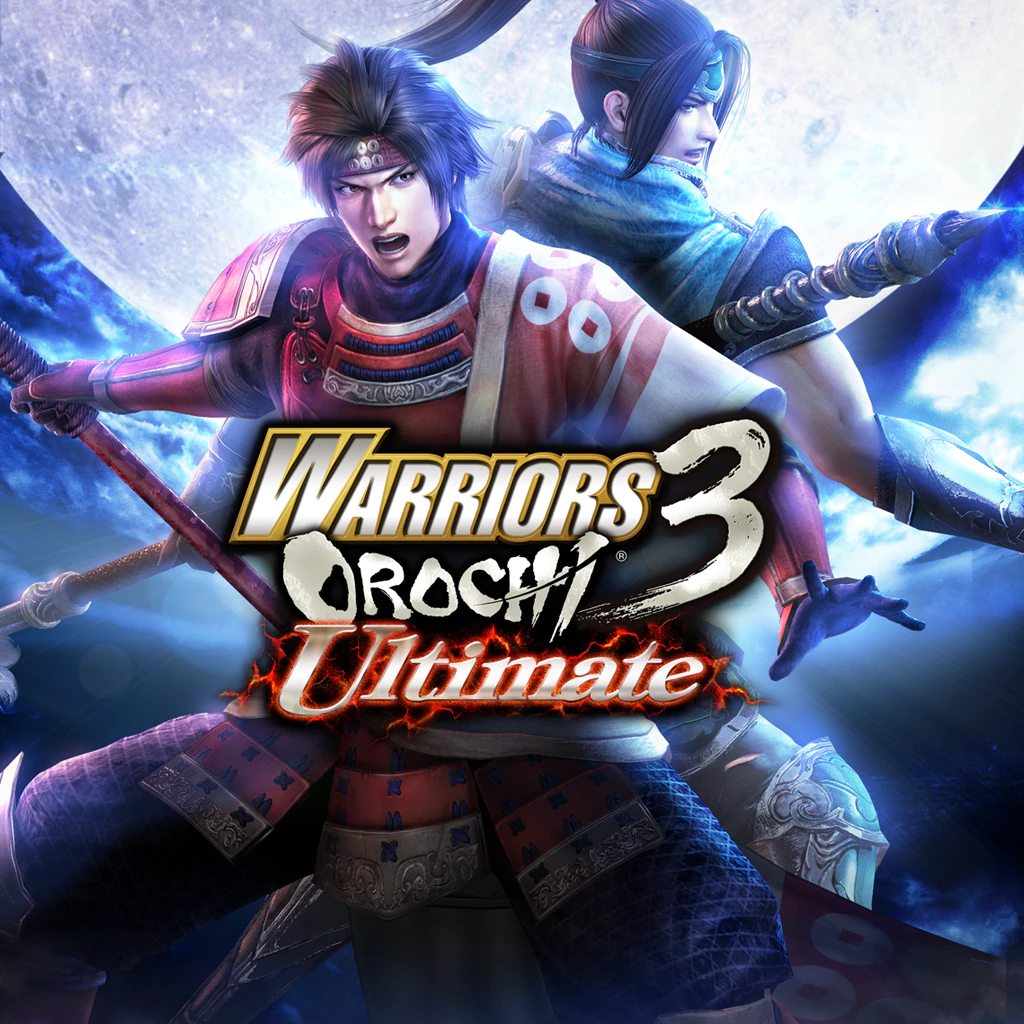 Game Info:
Warriors Orochi 3 Ultimate Definitive Edition
Developed By: KOEI TECMO GAMES CO., LTD.
Published By: KOEI TECMO GAMES CO., LTD.
Released: July 12, 2022
Available On: Microsoft Windows
Genre: Hack-And-Slash
ESRB Rating: Teen (Violence, Suggestive Themes, Mild Language, Use of Alcohol And Tobacco
Number of Players: Singleplayer, Multiplayer
Price: $39.99
(Humble Store Link)

I would like to thank Koei Tecmo for the review key to this title.

When a long-running franchise releases a much-beloved game, it sometimes gets re-released. Generally, this is because it was a solid title that aged like fine wine, and in gameplay and story terms, Warriors Orochi 3 Ultimate Definitive Edition has. On some technical grounds, this is a bit more mixed.

The "Warriors Orochi" series (Musou Orochi in Japan) is a crossover of the Dynasty Warriors series based on the Romance of the Three Kingdoms classical Chinese novel (and the real-world history it was based on) and the Samurai Warriors series, which is a mix of fact and fable from the real-world Sengoku Jidai period that preceded the establishment of the Tokugawa Shogunate. Some original characters are included to gel the series together, such as the titular Orochi, the Serpent King, an interdimensional warlord who fused their time periods together into a combined world so he could fight the mightiest warriors from history.

Warriors Orochi 3 is set after finally defeating the Serpent King for good. As the fused world remained, the two sides from across time tried to make the best of things and were generally at peace until the Hydra appeared, laying waste to the world. Nearly wiped out, a chance to save history by traveling back through time emerged, and the greatest warriors of China and Japan must now join forces with others from other worlds that have also merged into their own due to the Hydra and bring about eternal peace.

Much like the series it's based on, Warriors Orochi 3 is primarily a hack-and-slash action game with some visual novel elements for the story. Unlike the previous entries, there are no separate factions (though the characters are grouped as such in the game menus for convenience), and while there is a linear plot, it has many branching paths and alternate routes to revisit due to the time travel mechanic. Prior games were generally confined to just the source series of Dynasty and Samurai Warriors, though the third title adds characters from Koei Temco titles, like Ninja Gaiden, among others. Even Soul Calibur, a series by Namco, makes an appearance.

The "Definitive Edition" in the title is no exaggeration. All content added over every prior release is included, amounting to over 500 pieces of DLC content pre-integrated, with no future content planned. Except for some items which were excluded due to Japanese exclusive licensing (mostly some added weapon and character skins based on magazine companies), this game comes loaded with tons and tons of playable content for one price that is far cheaper than it would be in preceding versions.

The game has several modes. The campaign covers the original main plot, its expansion pack, and all prior released DLC stages. Free mode is a way to play all unlocked campaign levels without worrying about the story. Duel mode is a mix of 3D fighting games with 3-v-3 combat mixed with some light card battle mechanics. Gauntlet Mode is an alternate story mode with a party-based system and some rogue-style game mechanics, including semi-randomized levels with random treasures and enemies. Finally, there is a custom level creation mode that allows for making customized variants of in-game levels and uploading them for others to play

Graphically, the original games were released on the PS3, but the graphics have been enhanced up to the quality of the latest releases on PS4. The draw distance is a bit more along the limited distance for the more portable releases, like the Switch Japanese-only release, instead of taking advantage of the power of a PC release to increase this.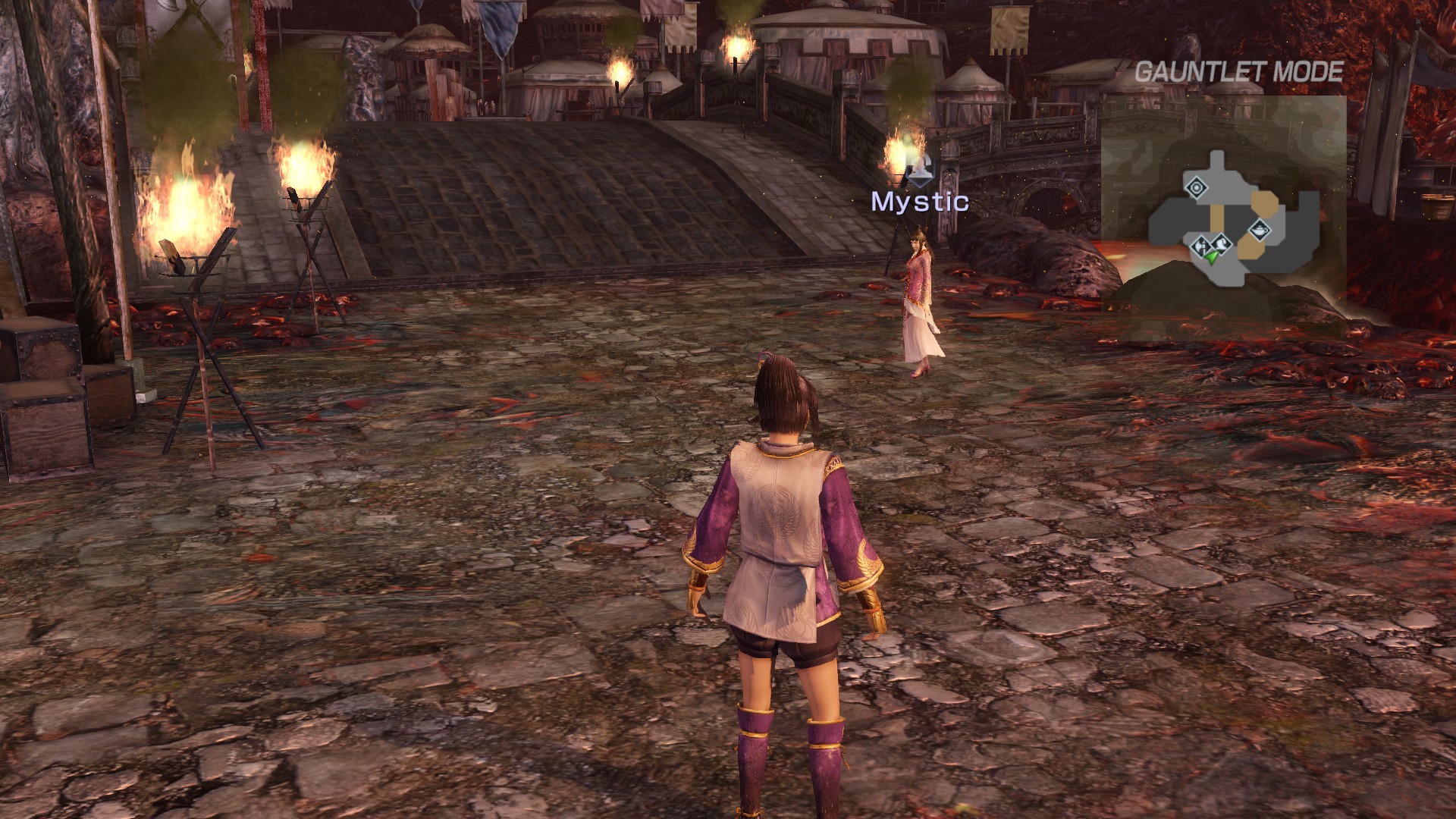 Highlights:
Strong Points: Combines all the previously added content of the releases of Warriors Orochi 3 into a very affordable price
Weak Points: Game engine issues that make this have problems on monitors outside a specific hertz range
Moral Warnings: Bloodless hack-and-slash violence; mild language (h*ll, d*mn, etc); some skimpy female outfits; profound displays of Chinese and Japanese religion and mythological depictions and practices (albeit Christianity is also shown positively); canon story mode requires playing as the villains at times
The game setting draws on elements from all the levels of the games Dynasty Warriors 7, Samurai Warriors 3, prior Warriors Orochi levels, and those based on components from the new crossover game titles that make appearances. This leads to an interesting mix of Chinese and Japanese-themed levels from the source games and the periods and places of the new crossover games, so game set pieces and level backgrounds are pretty varied.
The sound and music draw on the rock music of the Dynasty Warriors series and the more eclectic instrumentals from Samurai Warriors. The Orochi original music is often a blend of these styles. The crossover titles like Dead or Alive and Ninja Gaiden also have themes adapted from them remixed to work in a hack-and-slash game. Voiceovers are all in Japanese, as opposed to having an English dub, though they do include English subtitles by default.

The game is controlled either by keyboard and mouse or via any Steam-compatible gamepad. While it is entirely workable via either, I highly recommend the latter, as this title was adapted from consoles and works much better via gamepad controls. There isn't much of a tutorial for players, having been based on a blend of mechanics from Dynasty and Samurai Warriors (and this game expects some basic familiarity with both). Still, veterans of hack-and-slash games or the Koei titles aforementioned should quickly adapt. Keys can be remapped as need be regardless of control method, though the stock ones on the gamepad are generally adequate.

The game is generally stable on Windows, but this port suffers some issues. If the player has a monitor with a refresh rate above 75hz, it will cause game timing issues and black artifacts will appear on certain game animations, as the game was synced to around 60hz. If the refresh rate cannot be lowered to this normally, there will be a lot of animation timing and display issues. Koei has confirmed they will be addressing this in a future patch.

This game is generally playable in Linux via Steam Proton (on the Experimental branch) and even works well on the Steam Deck despite not being officially supported. The only issues are the refresh rate on Linux machines that cannot lower to around 60hz, though the Steam Deck can do this and does not suffer these glitches. Both Linux and Steam Deck users may have issues with certain pre-rendered video cutscenes, but these can be skipped with the Start key and play is otherwise unimpeded.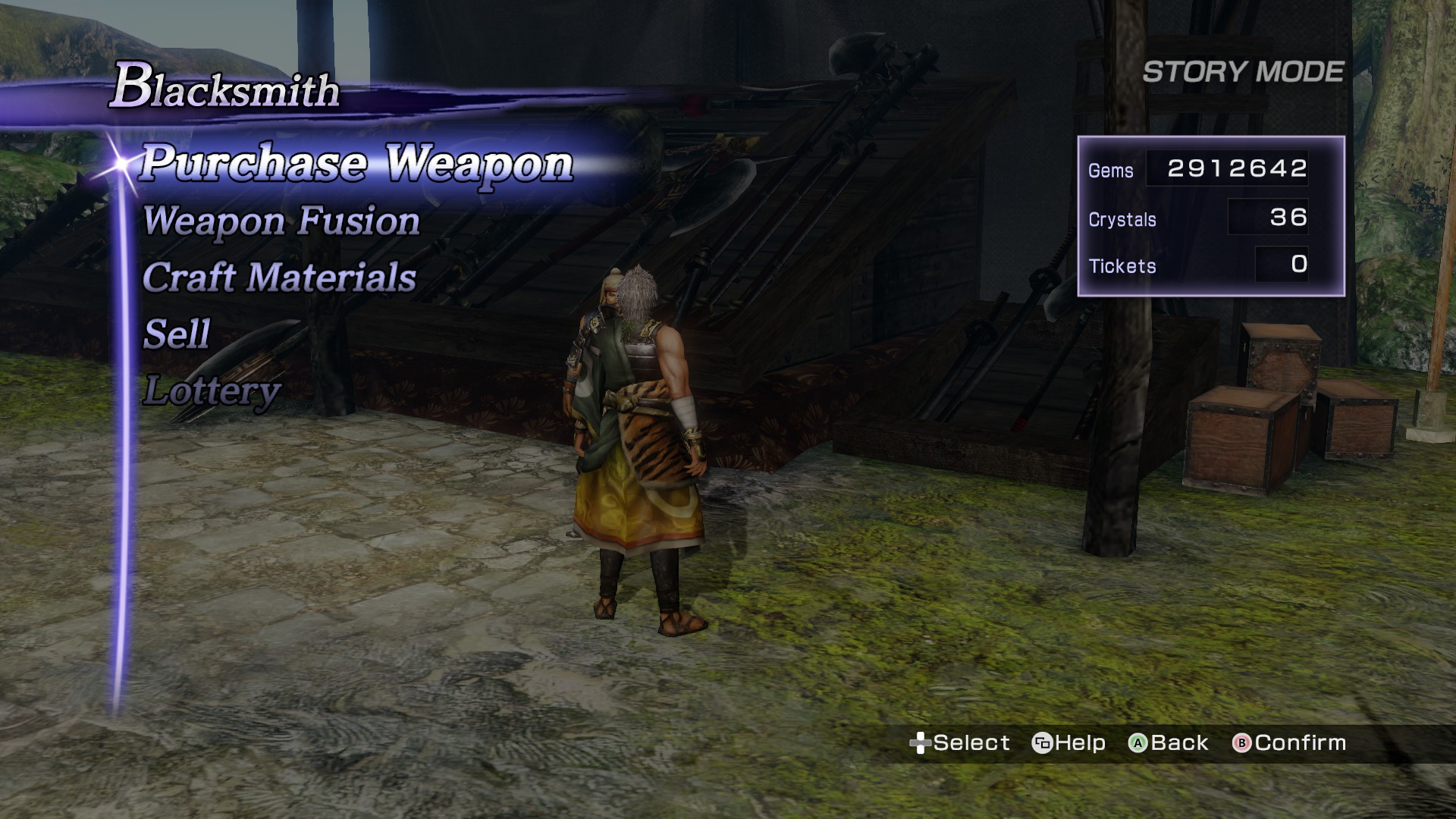 Score Breakdown:
Higher is better
(10/10 is perfect)
Game Score - 86%
Gameplay - 18/20
Graphics - 8/10
Sound - -8/10
Stability - 4/5
Controls - 5/5

Morality Score - 54%
Violence - 6/10
Language - 8/10
Sexual Content - 7/10
Occult/Supernatural - 0/10 (+3 for a positive display of Christian values)
Cultural/Moral/Ethical - 6/10
Morally, this title has some concerns.

Violence is of the hack-and-slash type, though devoid of blood and gore. Remains are removed instantly. Violence always takes place in the context of self-defense. People do die in the context of the plot, but given the time travel mechanic, averting this is a deliberate point. This is also devoid of any details.

Language is generally mild. Some h*ll and d*mn usage, but rarely any worse. There is a considerable amount of flirting, generally of the PG variety, though a few comments carry implications of worse, but it generally stops there.

While the game is devoid of any explicit sexual content, a fair amount of female characters show a considerable amount of skin, with a few having alternate costumes that are technically naked, albeit of the featureless doll variety.

The game is loaded with a ton of references to Japanese and Chinese myth, given the setting and circumstances. Major references are made to the practices of Taoism, Buddhism, and Shintoism. While many are merely historical or incidental (the characters are based on real people who were historically devout of these faiths), some of it is of plot importance.

With this in mind, it's also worth noting Christianity receives an unusually positive portrayal. Demonic mind control is a major threat to a majority of the cast, but the only openly declared canon Christians (who did not have to hide their faith or renounce it for the Samurai Warriors cast as per the source and their historical basis) are those with absolute immunity, with one devout Shinto character bemoaning how his faith was useless to prevent his own brainwashing. It's worth noting this was likely not an explicit intention of the writers, as they also do avoid naming any religion by exact name, but otherwise, the depiction of Christianity aligns with this part of Ephesians 6:

"10 Finally, be strong in the Lord and in his mighty power. 11 Put on the full armor of God, so that you can take your stand against the devil's schemes. 12 For our struggle is not against flesh and blood, but against the rulers, against the authorities, against the powers of this dark world and against the spiritual forces of evil in the heavenly realms. 13 Therefore put on the full armor of God, so that when the day of evil comes, you may be able to stand your ground, and after you have done everything, to stand."

Morally and ethically, the story takes place from multiple canon perspectives in the canon campaign mode, including the villains at some points. While this is necessary to show all aspects of the plot, this does require committing some unethical acts, including violating good faith peace agreements made by the responsible authority. There are otherwise few moral concerns in terms of general ethics.

Overall, Warriors Orochi 3 Definitive is, minus some technical issues, one of the most cost-efficient ways to enjoy one of the best games in its series. Morally, it certainly has some concerns but is generally suitable for older teens on up, provided one is comfortable with the themes. Overall, it does need some patches, which Koei is confirmed to be working on, but if you can get it working well, it is quite a worthy purchase from Koei Tecmo's stock of hack-and-slash titles.