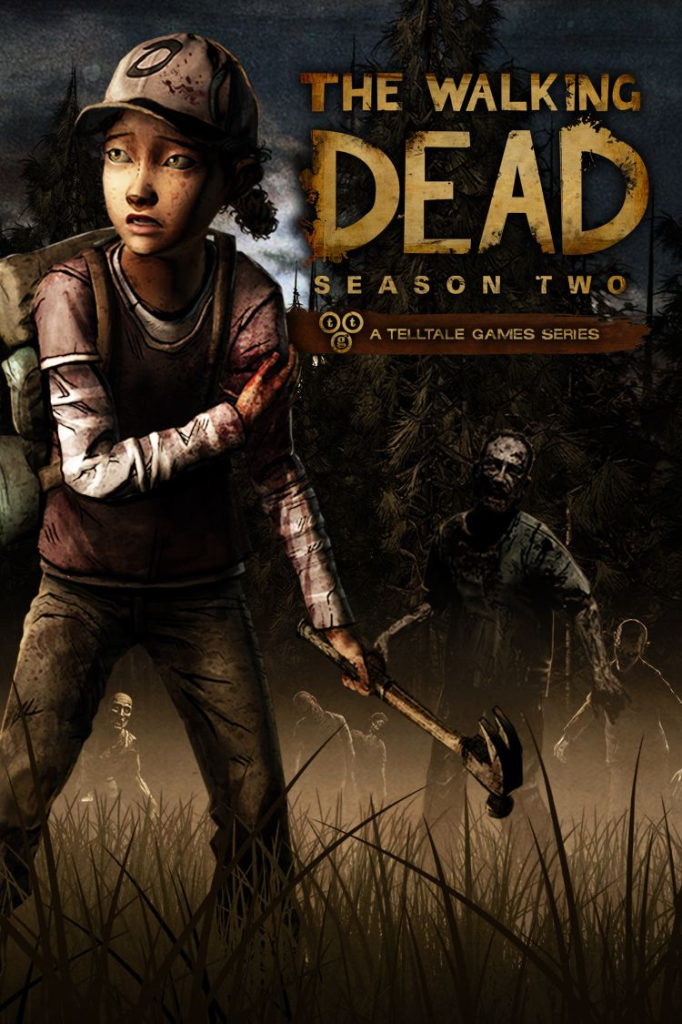 Game Info:
The Walking Dead Season Two Episode One
Developed by: Telltale Games
Published by: Telltale Games
Release Date: December 17, 2013
Available on: iOS, PC (reviewed), PSN, XBLA
Genre: Adventure
Number of Players: Single-Player
ESRB Rating: Mature for strong language, intense violence, sexual themes
Price: $24.99 for the entire season
(Amazon affiliate link)
Thank you Telltale Games for sending us this game to review!
While I have never watched the TV series, I thoroughly enjoyed the first season of The Walking Dead on my Vita.  The character development and adaptable gameplay is still exceptional and the decisions made from the previous season are imported over into this game.  (Provided that you're playing on the same platform as before.)  Unfortunately there was no way to import my Vita save, so the game randomly generated data for me.    
This episode starts off with Clementine, who has been reunited with Omid and a very pregnant Christa.  The reunion is short lived and Clementine soon finds herself fending for herself and struggling to stay warm and fed.  The forests are crawling with nasty animals and undead humans.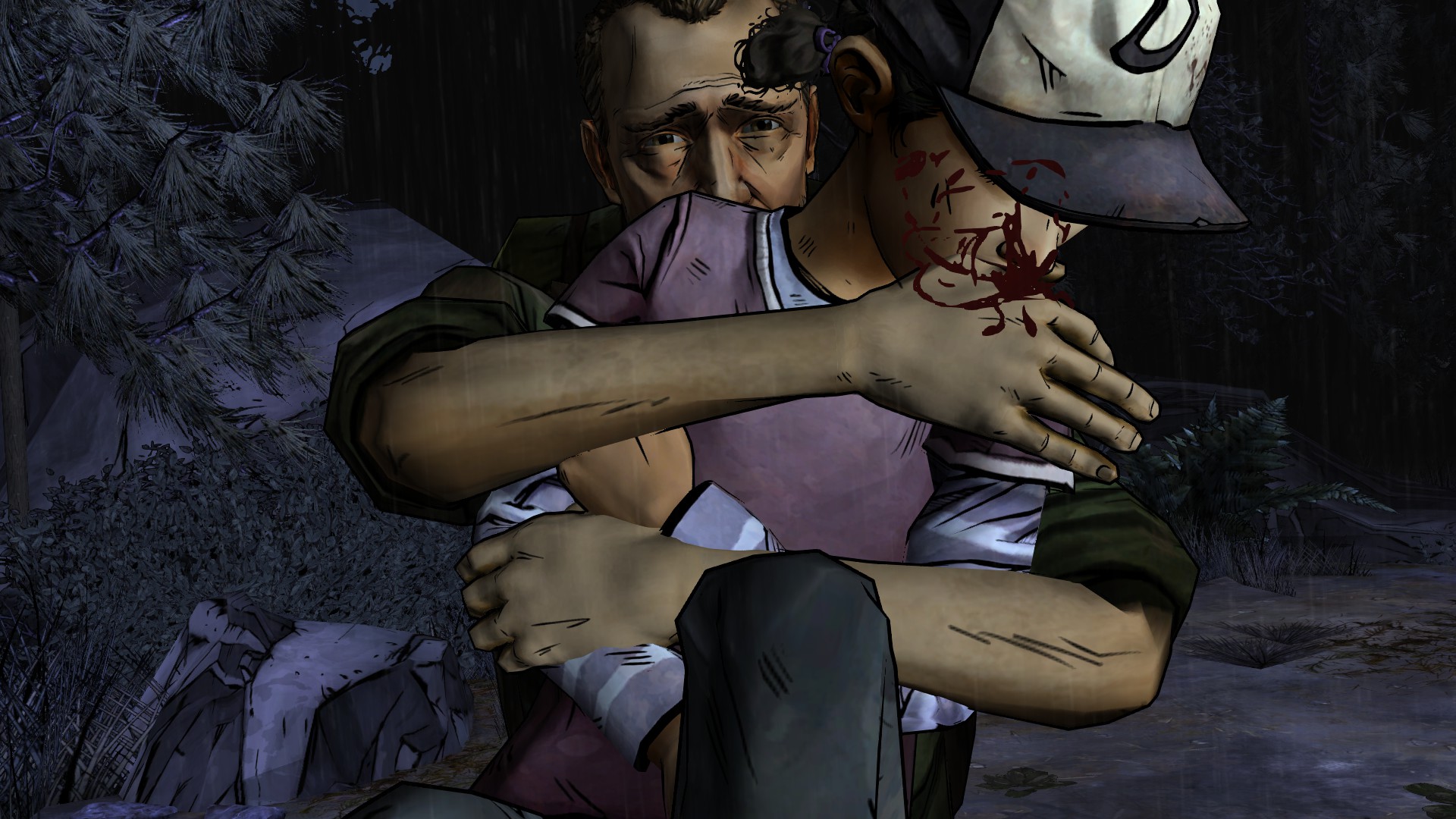 Highlights:
Strong Points: Adaptable gameplay that changes depending on your decisions.
Weak Points: Could not import my Vita save.  
Moral Warnings: Lots of swearing and even gorier than the preceding episodes.  
While some people she meets take pity on her given her age, others underestimate her abilities to defend herself.  Even though the previous games were extremely gory, this installment is just as gruesome if not more so.  Within the first fifteen minutes some guy gets his thumb bitten off by Clementine and later in the game you get to assist her in virtually stitching up her arm.  This is one of the few games where I had to look away from the screen, since it was grossing me out.
Although the art style has a cell shaded comic book look to it, there are plenty of gory details. There are numerous opportunities to bash in the heads of zombies with wooden logs and hammers.   Each strike will cause maroon blood to splatter everywhere.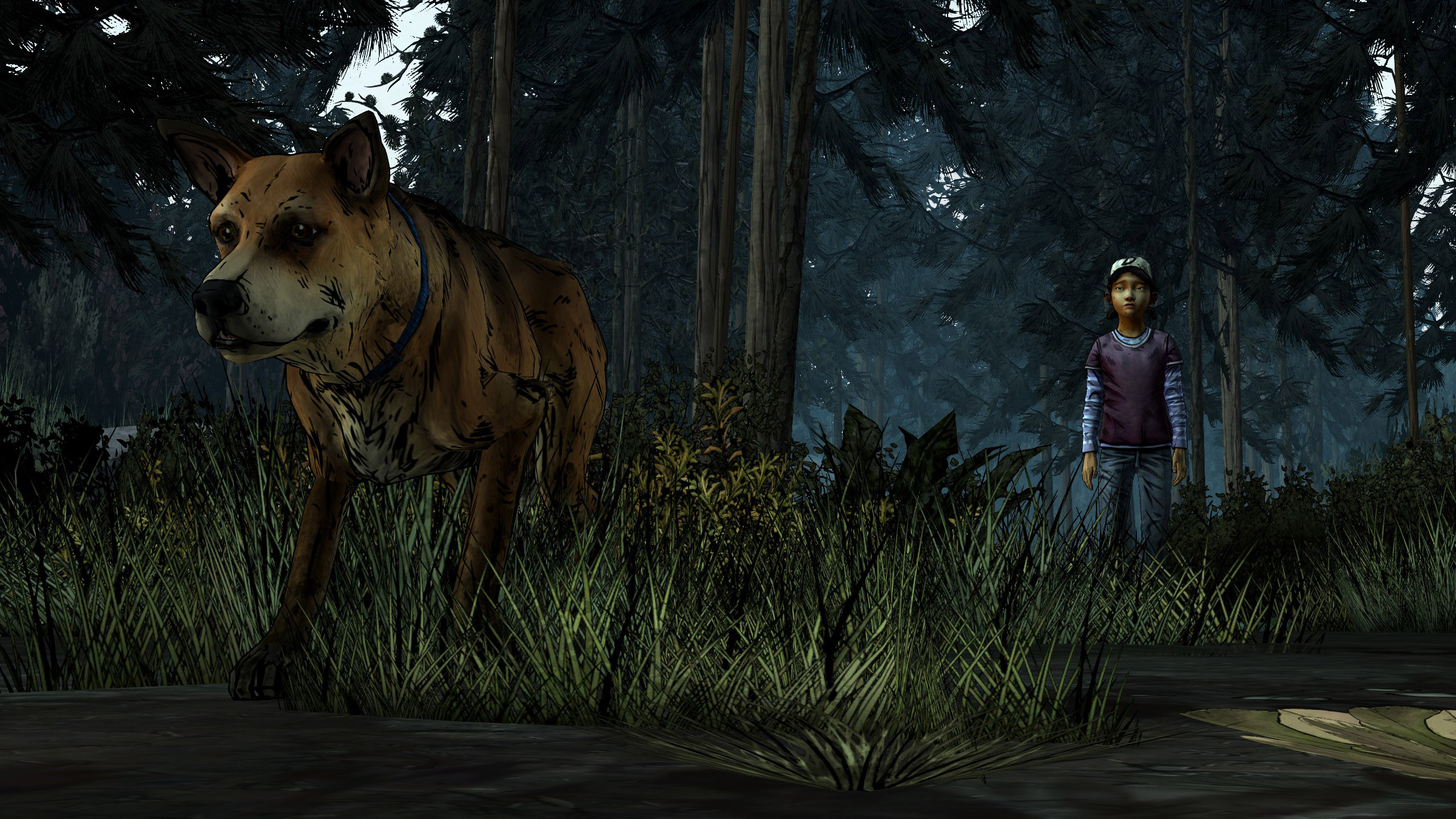 Score Breakdown:
Higher is better
(10/10 is perfect)
Game Score - 92%
Gameplay - 18/20
Graphics - 9/10
Sound - 9/10
Stability - 5/5
Controls - 5/5

Morality Score - 40%
Violence - 0/10
Language - 0/10
Sexual Content - 7/10
Occult/Supernatural - 7/10
Cultural/Moral/Ethical - 6/10
There are some tough decisions to be made in this game where you have to choose who to save and quickly.  The choices you make impact the rest of your gameplay experience.  If you get caught lying to someone, they will remember that and will hold it against you.  Silence is usually an option and it was once an unintentional one when my mouse didn't make it to my primary monitor quickly enough.  If you make a decision you regret, you can rewind from a previous checkpoint and try again.  I like how your decisions are compared to other players' after you complete this chapter.  Beating this episode only took me about two hours.  
The story so far is good and I look forward to the remaining episodes.  Any fan of the TV show or previous game will enjoy this entry.  If you do decide to check this game out, make sure that children are not around with the graphic imagery and extremely foul language.