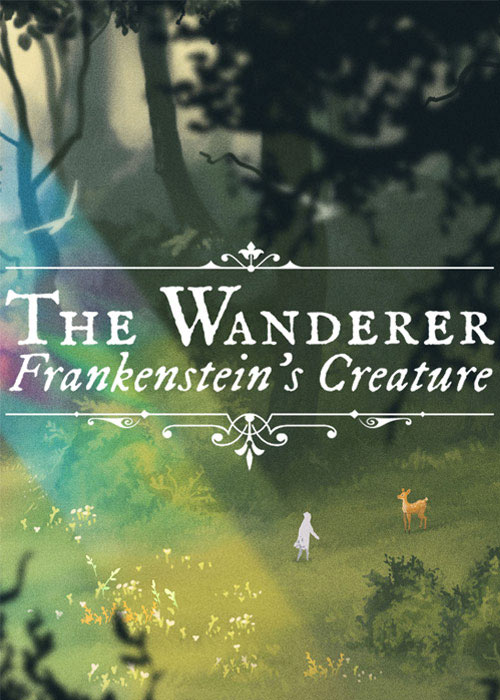 Game Info:
The Wanderer: Frankenstein's Creature
Developed By: La Belle Games, ARTE France
Published By: ARTE France
Release Date: October 30, 2019
Available On: Windows, macOS, iOS, Android (coming soon)
ESRB Rating: Teen
Genre: Adventure
Mode: Single Player
MSRP: $15.99
Thank you ARTE for sending us this game to review!
I have never had the chance to read Mary Shelley's original work, Frankenstein, but having played this game now, I am more curious than ever to read such a seminal work such as this.
The Wanderer: Frankenstein's Creature is a retelling of parts of Mary Shelley's Frankenstein, from the perspective of the Creature. It is an interactive adventure, where you point and click where you want him to go. It also supports touch screens, which I found to be a much better control scheme if you have it available. There are occasional choices, which helps define what kind of person you want the Creature to be.
The first, and most obvious thing you will notice when starting a new game is the abstract art style. While the game does become more and more grounded as you go, there is definitely a fair amount of ambiance, both aurally and visually, that is quite striking. (A high-quality monitor, as well as high-quality headphones, will significantly improve your experience.)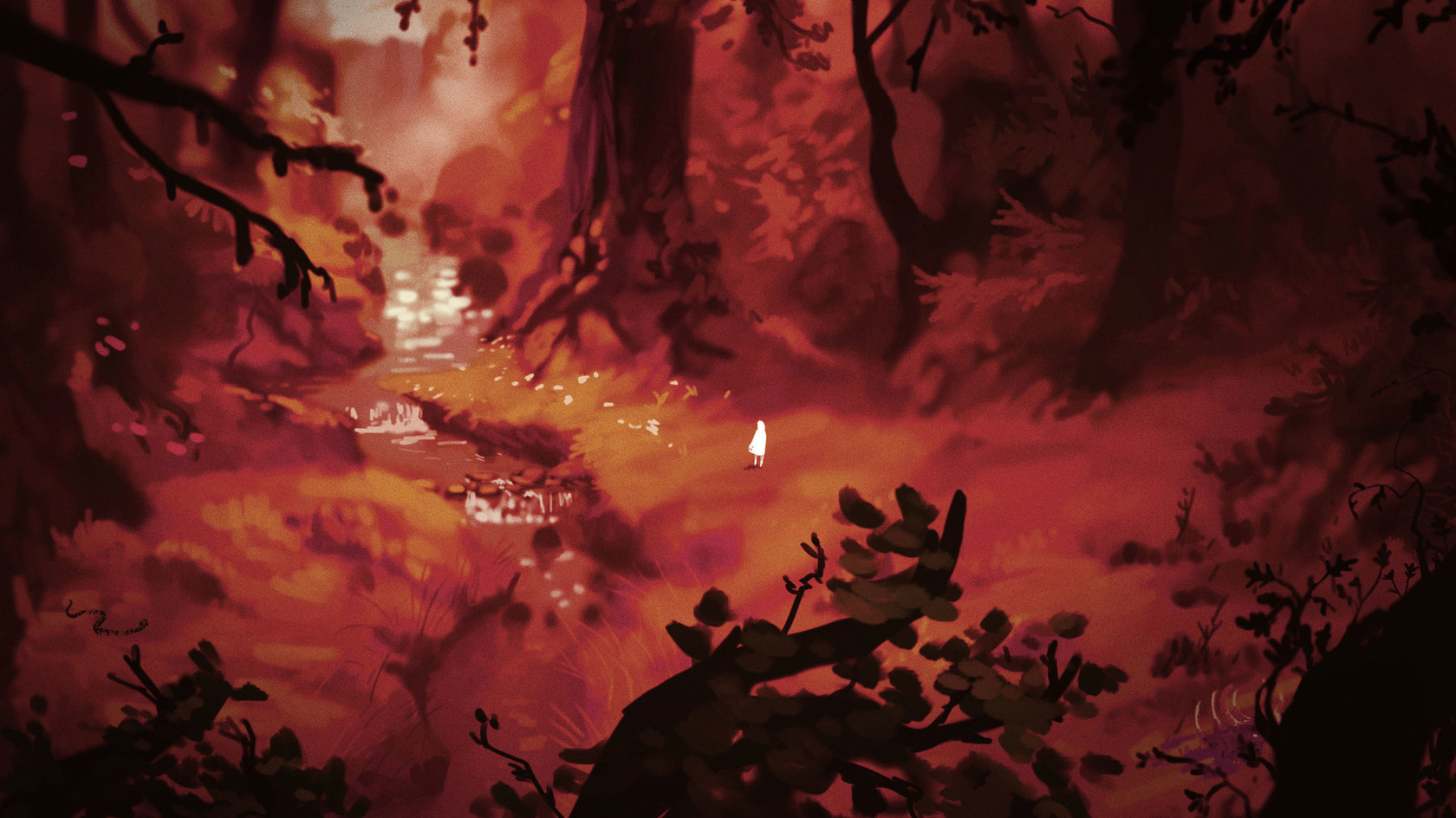 Highlights:
Strong Points: Very artistic presentation, with stylish art and music; thought-provoking story with multiple endings; works really well with a touch screen
Weak Points: Automatic, chapter-level saves only, with loading resetting you to the beginning of the section you are on; short (but replayable); no way that I noticed to speed things up, especially on replays; works better on a touchscreen than with a mouse (both are functional though)
Moral Warnings: You can choose to be violent; Church and Christians shown in both a positive and negative light; mention of ancient gods and goddesses like Poseidon and Amphitrite; existential and prejudicial aspects of humanity dealt with; word 'h*ll' is used appropriately
As you make your way out of your mostly-white starting environment, you finally awake in a beautiful forest, where both the joys and perils of life on Earth await you. You get to experience the beauty of the greenery around you, as well as the darker aspects of life, like suffering and death. Eventually, you come to realize how different you are, on both a physical and metaphysical level, and come to wrestle with some very deep and existential issues, like how does a unique creature live in God's world? What responsibility does your creator have towards his creation? And many more.
It's interesting, because how you choose to interact with the world strongly affects what kind of person you become. You can be violent, or not. Selfish, or helpful. And so on. It's a pretty fascinating journey, that deals not only with the issues previously mentioned, but also others, including acceptance and depression.
I found the moral aspects of this game quite difficult to evaluate. It's interesting, because the Church is shown in both an incredibly positive light - the Creature becomes a Christian, after all - and also in a negative one, since even Christians reject the Creature when they see him. There is discussion of the ignorance of adults, and the innocence of children; the violence of humans and their eventual rejection once they lay eyes on a creature like this. You can also choose peaceful and violent responses to difficult challenges. There is some blood, though most conflicts do not involve it. I have not noticed curse words. There are outlines of naked males and females, but little more on that front. There is (minor) theft on occasion to drive the narrative forward, like stealing an encyclopedia to learn the local language.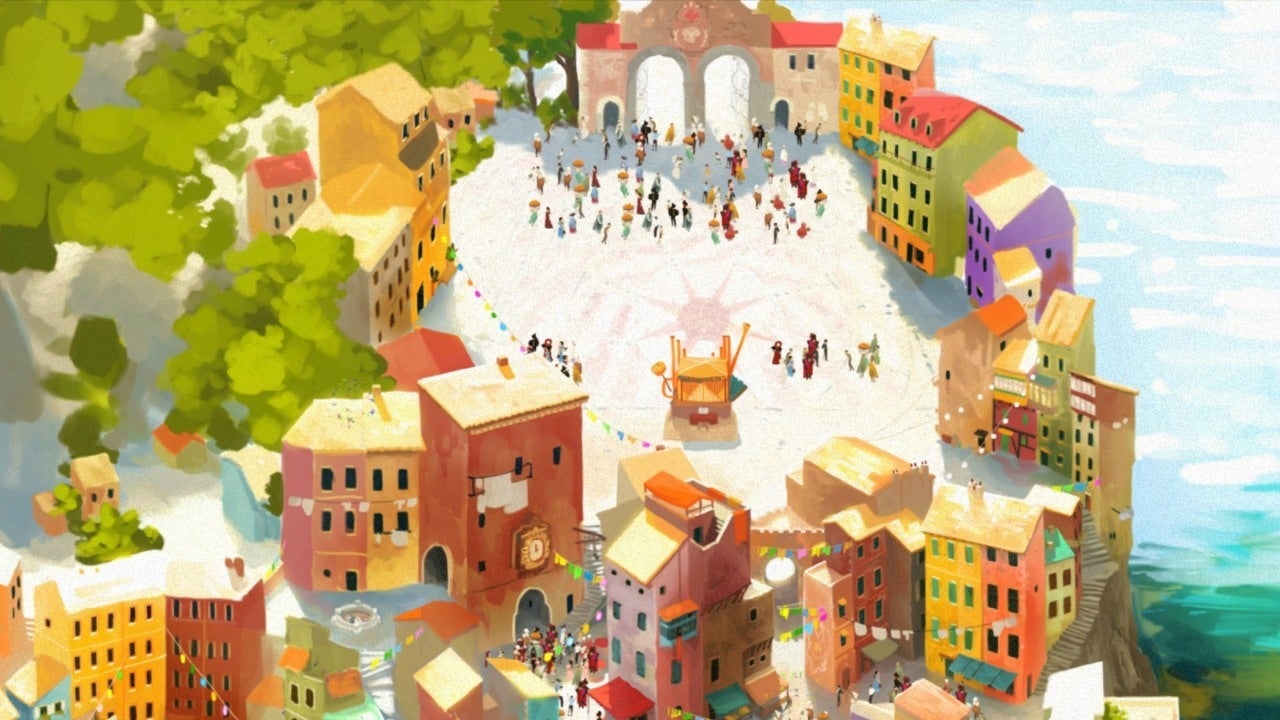 Score Breakdown:
Higher is better
(10/10 is perfect)
Game Score - 82%
Gameplay - 14/20
Graphics - 9/10
Sound - 10/10
Stability - 4/5
Controls - 4/5

Morality Score - 88%
Violence - 9/10
Language - 9/10
Sexual Content/Nudity - 9/10
Occult/Supernatural - 9/10
Cultural/Moral/Ethical - 8/10
There are references to demons and devils, and references to the Catholic terminology, including Mass, crucifixes, and for Mary (calling her mother of God). Jesus and the Bible is clearly referred to, as mentioned above; you have opportunities to deal with religious symbols, including righting a crooked crucifix. The classic poem 'Paradise Lost' is directly referenced in the story. There are also references ancient Greek mythology, like Amphitrite, Poseidon, and other gods and goddesses.
From a technical perspective, it works quite well on everything I ran it on. Whether it was a high-end PC or a smaller computer with integrated video, I had no performance issues. The user interface does seem to prefer a touchscreen over a mouse and keyboard, though both do work once you get the hand of it. A mouse or touchscreen is required; the keyboard is only used for a few puzzles, and optionally so.
The Wanderer: Frankenstein's Creature is a really fascinating story told in an adventure game format. At first I wasn't sold on this; I thought the ultra-abstract art was a big turn-off for me. But, as I went through more and more of the game, I came to really appreciate it, and came to love the story of the Creature more and more. The main downside I can see is that different endings require you to start over, since reloading a save, other than to continue, is not possible. So you may have to replay the game several times to see different endings. While this is not a very long story, it does offer some replay value, even if most of the game to get to them are largely the same. Despite the short length, if you are looking for something that will really make you think, especially if you haven't read the original story, then I would highly recommend you check this title out. It surprised me with how much I enjoyed it. Given the length and price, I would recommend at least adding it to your wishlist.