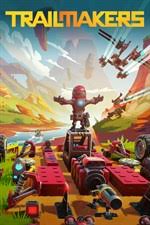 Game Info:
TrailMakers 
Released: Month day, year
Developed by: Flashbulb, Press Play
Published by: Flashbulb
Released: September 18th, 2019
Available on: Xbox one, Windows
Genre: Sandbox
ESRB rating: Not Rated
No. of players: Up to 4
Price: $24.99
(Humble Store Link)
Thank you Flashbulb for sending us an Early Access review code!
TrailMakers is a game where you build vehicles and explore the planet. There are 5 modes, which are Stranded in space, TrailMakers rally, Sandbox, Danger zone, and Race island. There is multiplayer, and there are lots of people who play on multiplayer. Some games you can just go on to if you want to, but others require passwords.
In Stranded in space mode, you crash-land on an alien island and need to build a spaceship to get back home. Apparently you were delivering cargo, and you had everything you needed on your ship, but everything in your spaceship was scattered around the planet. Not only do you have to build a spaceship, but you start with a blueprint for a vehicle that can help you grab cargo. You also can add stuff to the vehicle to make it easier to do what you want it to do.

In the TrailMakers rally, you race against other players (or bots, if you like that kind of thing) in a rally, and of course, you have to build your car, too. You have some supplies, so you can make good cars. You have to be the first one to reach the finish line (as you need to this in basically any race), and if you are, you earn a good amount of money. Sadly, though, you have to pay to get to the next race.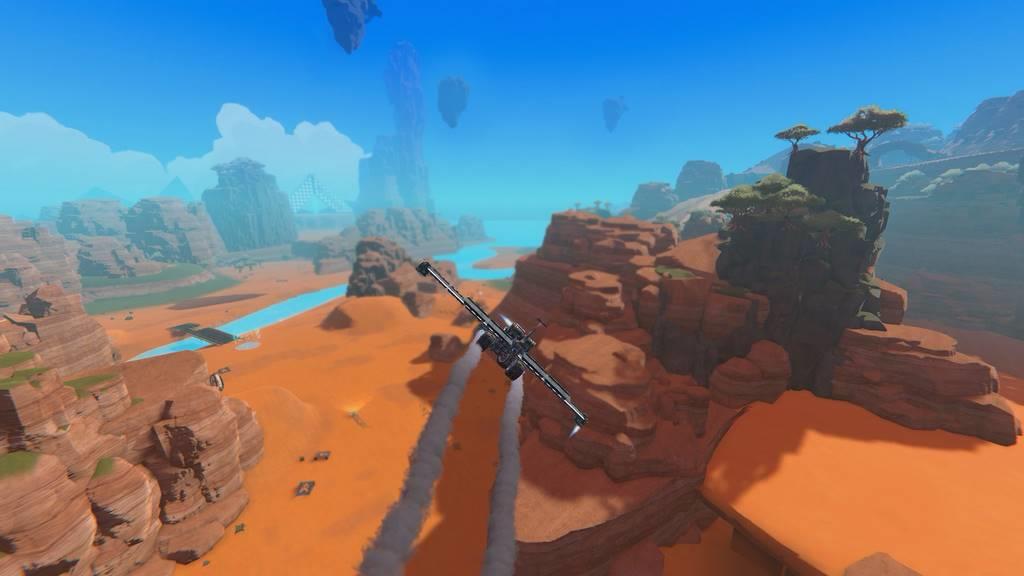 Highlights:
Strong Points: Multiplayer; Extremely fun and time-consuming
Weak Points: Some bugs and glitches; sometimes difficult to get into a multiplayer game successfully
Moral Warnings: Violence
Race Island is a mode where you build fast cars and play around them. If you join another person's game, then you can race them, and see who can make the best car. There are lots of tracks and a couple of mini-games, and they all are fun to go into and play on.
Danger zone is where you build vehicles that are fit for battle and put them to the test. There is an arena where you can fight other players in, and there are some obstacle courses. I think that it is very entertaining to go into someone else's Danger zone game and ask to battle. When your vehicle blows up, you are ejected from your seat(unless you have a special seat that doesn't do that) and you need to repair your vehicle.
Sandbox mode is a mode where you can do anything you want, and you have the ability to fly, so you don't have to take your vehicle everywhere. There are numerous mini-games and obstacles that you can go to, and lots of ramps that you can do jumps on.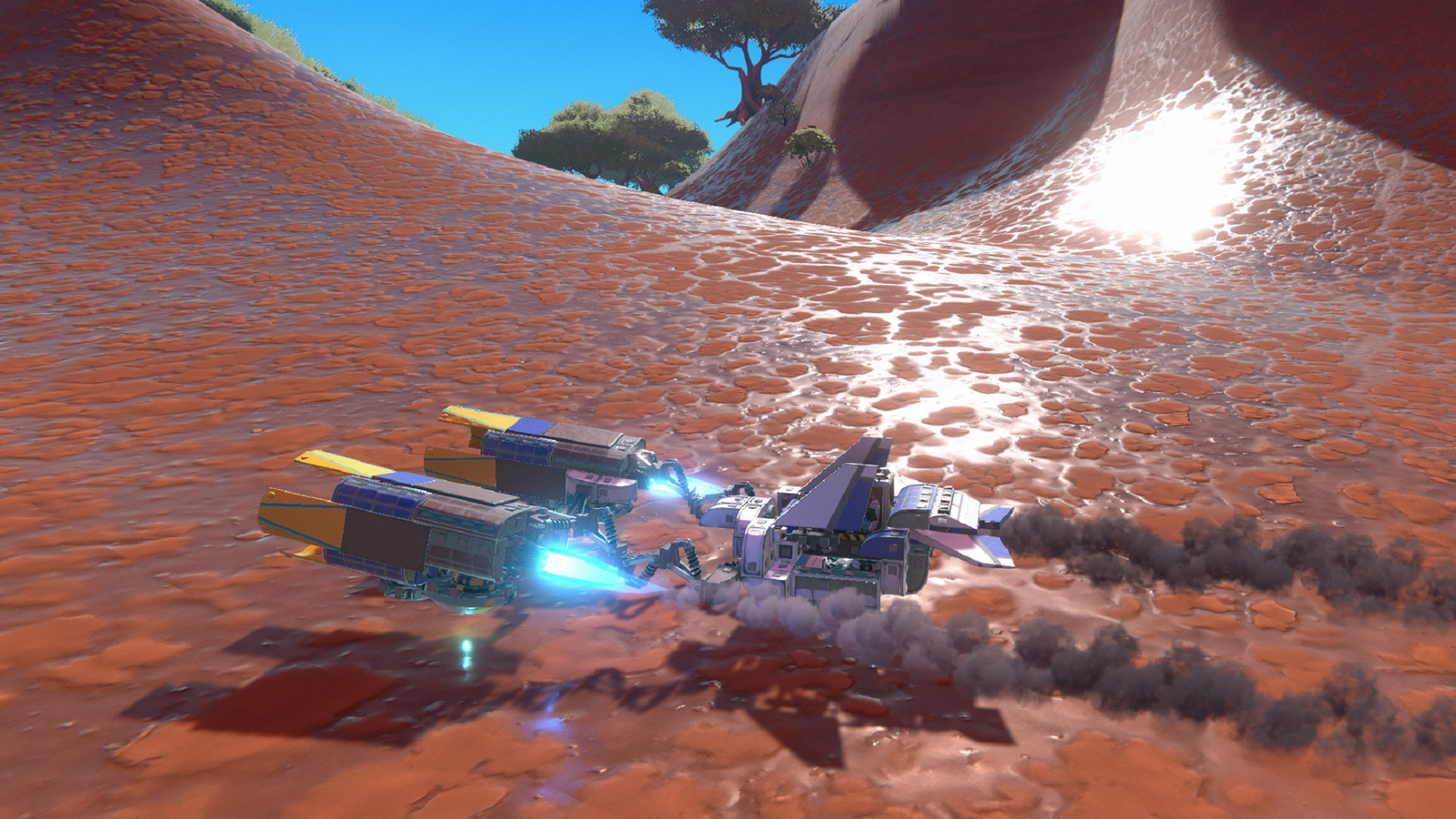 Score Breakdown:
Higher is better
(10/10 is perfect)
Game Score - 80%
Gameplay - 18/20
Graphics - 7/10
Sound - 7/10
Stability - 3/5
Controls - 5/5

Morality Score - 90%
Violence - 7/10
Language - 8/10
Sexual Content - 10/10
Occult/Supernatural - 10/10
Cultural/Moral/Ethical - 10/10
The music of TrailMakers is okay, but it fits really well. The controls are good, and they are changeable. The graphics are pretty good, but there is tearing (unless you turn on vsync). I did not experience any crashes, but I there are definitely bugs. I have not crashed the game itself, but a multiplayer game has crashed.
There is no swearing or bad language in the game itself, but online, people do sometimes swear. There is no way to filter it out, and that is a problem considering that this game is supposed to be pretty family-friendly. You can destroy other people's vehicles, but the players themselves cannot die, so it isn't too big of a problem. Other than those, TrailMakers is pretty good morally.
TrailMakers is very entertaining and time-consuming, and very family-friendly. I think the only thing that Flashbulb could do to make it more family-friendly is to add a chat filter. Other than that, it is very good and fun.