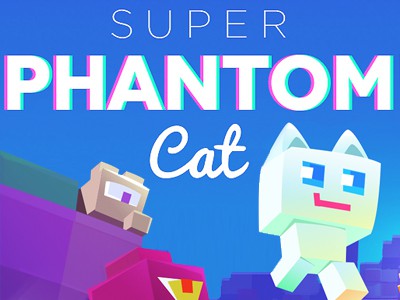 Game Info:
Super Phantom Cat
Developed by: Veewo Games
Published by: White Lake Studio
Released: March 7, 2019
Available on: Windows, Nintendo Switch
Number of Players: Single Player
Genre: Retro platformer
ESRB Rating: Everyone
Price: $4.99
Thank you Veewo Games and White Lake Studio for sending us this game to review!
Super Phantom Cat is a retro-platformer game with 56 levels, including the tutorial and other introductory activities. There are six sections in which the levels (with different themes) are found: Mystic Forest, Lost Garden, Torrid Oasis, Glacial Valley, Dark Spire, and Ancient Tree. The main character's little sister Ina has been kidnapped, and it is their job (your job, technically) to retrieve her.
Every level is infested with critters and robots, both good and bad. Usually, the bad critters are exterminated by being jumped on by your character. You start each level with three hearts/health points; each time you are hurt, you lose one, but sometimes hearts can be found in levels that add to their health.
Many obstacles can obstruct the completion of a level, including spikes that may pockmark the ground, unruly critters who refuse to stop following your character, and heights that might be too high for your jumping range. This is why abilities exist and are given to you throughout the game as each level is completed. The Vine power and the Blink power are two examples.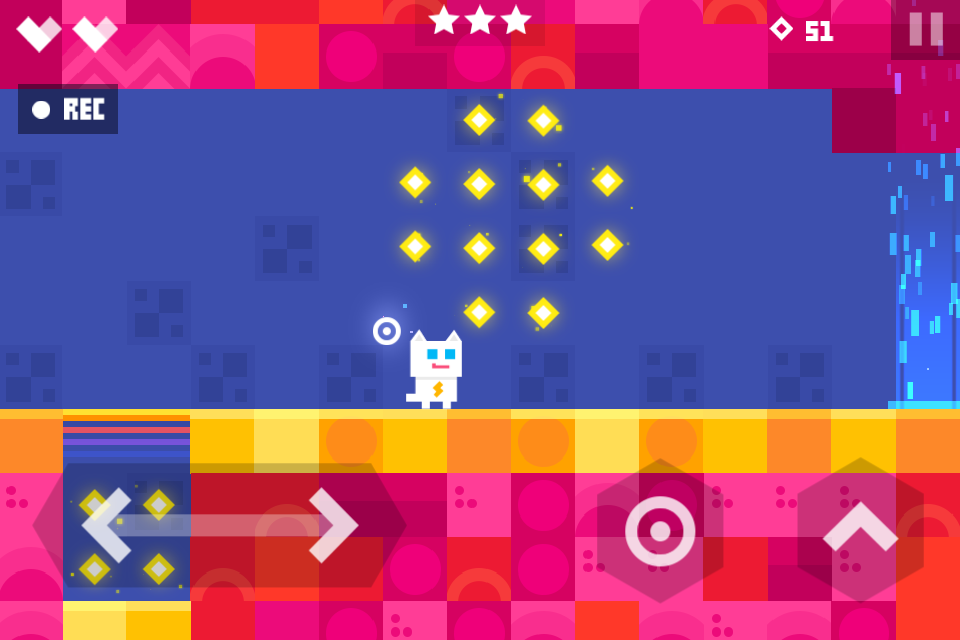 Highlights:
Strong Points: Fun gameplay, cute art style, cool music
Weak Points: No multiplayer, no controller support
Moral Warnings: Cartoon violence

By pressing K at any point in a level, you can use a skill (if that level permits it); either Vine power, which allows your feline to make a vine on any wall so they can climb it, or Blink power, enabling your feline to quickly phase through a few blocks, which would permit them to reach places that they would not be able to before.
Secrets are also in abundance in Super Phantom Cat. Every level has at least one or two chests, and most of the time, they are filled with massive amounts of coins. Some chests require keys to open them, and usually the key chests contain Hero Fragments. When enough Hero Fragments are collected, a new hero skin will be unlocked. Your character can be customized to wear this hero skin.
After a level is completed, a rating is provided depending upon whether or not the star was collected (there is one star in each level, it is often hidden), how many coins were collected (there are coins everywhere throughout the level), and how many secret chests were opened.
The controls are especially simple. To play, press J to jump, hold J to jump higher, and use A and D to move sideways. Since I find that to be quite a stretch on the keyboard, I would recommend using both hands when playing Super Phantom Cat. Also, as previously mentioned, press K to use skills.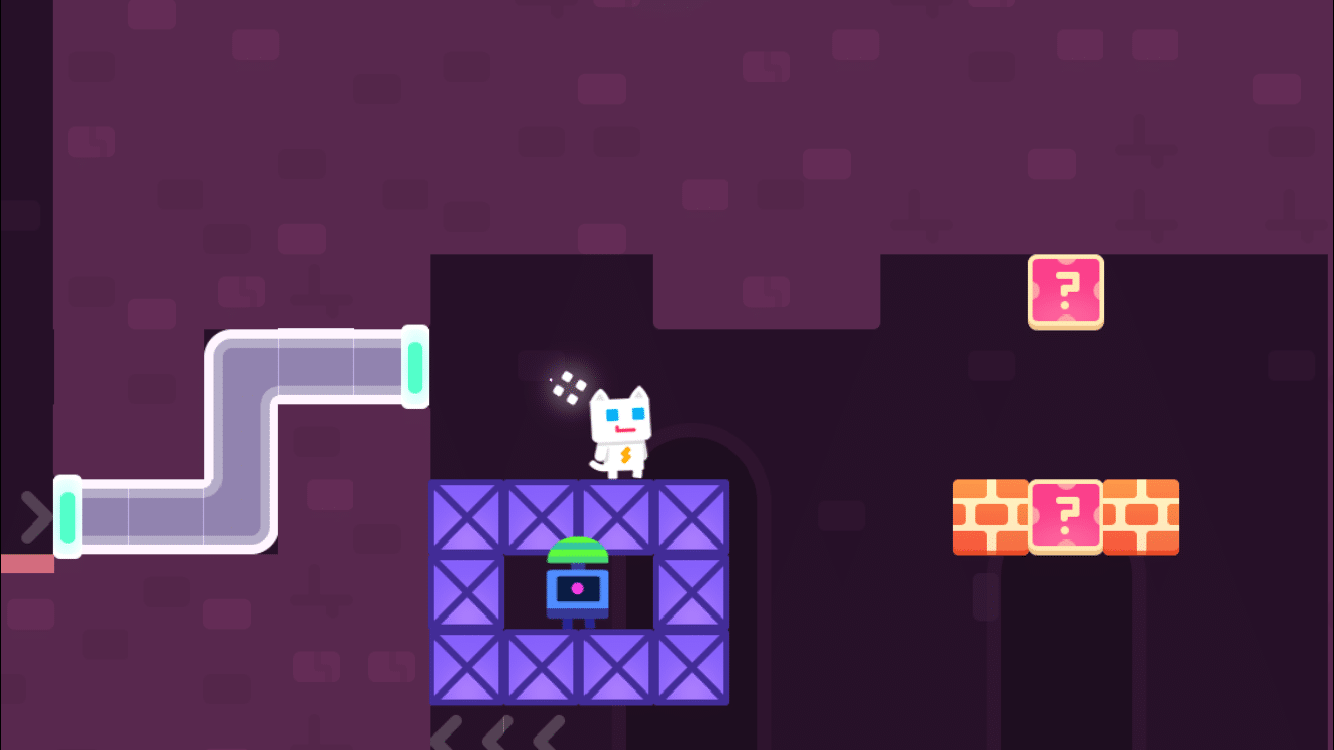 Score Breakdown:
Higher is better
(10/10 is perfect)
Game Score - 86%
Gameplay - 17/20
Graphics - 8/10
Sound - 8/10
Stability - 5/5
Controls - 5/5

Morality Score - 98%
Violence - 9/10
Language - 10/10
Sexual Content - 10/10
Occult/Supernatural - 10/10
Cultural/Moral/Ethical - 10/10
Super Phantom Cat has a simple, cute, and extremely colorful art style. In fact, it makes even the deadly robots look cute. This art style extraordinarily fits both the type of game it is and the music that plays in the background.
The music is decent and changes vastly in each level, but one thing remains consistent: The songs played always conform perfectly to the environment they are featured in. Sometimes, however, the loop for whatever song is playing ends abruptly, which I find annoying. The music contained in the loop was always nice to listen to, though.
Moral warnings do not go very far in this game; all there is to comment on is the fact that death is involved, so it falls under the category of cartoon violence. That is the extent that moral warnings go to, so further explanation is not necessary.
There were a few things that I noticed and found interesting: If your avatar does not move at all for a few seconds, they will pull out from behind their back a Nintendo Switch and start to play it. I also discovered a mistake of some sort in the development of the game. Ideally, players should be able to successfully maneuver through the level without being immobilized, or getting stuck at a certain point. Essentially, they should not have to resort to restarting the level. Unfortunately, that is precisely what happened to me.
I had just received the Blink skill, which, again, allowed me to hop through a wall in an instant if need be. Well, I used it to hop through a wall and onto a bouncy critter. I bounced on its head, but failed to reach the ledge. Because of that, the critter hid itself, preventing me from trying again. That particular type of critter will come back again if given some space; it is a shy one. But since space was one thing I did not have a lot of, I was unable to provide it enough for it to give me a second chance, so I was stuck. Unfortunately, I had no choice but to restart the level.
Super Phantom Cat is a really pleasant pick, so I would recommend it to anyone who is looking for a cute game to enjoy. Since cartoon violence is as far as violence goes, ethical issues are next to nonexistent when it comes to this title. I look forward to future projects from this developer.