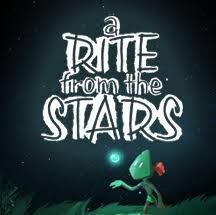 Game Info:
A Rite from the Stars
Developed by: Risin' Goat
Published by: Phoenix Online Studios
Release date: July 19, 2018
Available on: macOS, OUYA, Windows
Genre: Adventure
Number of players: Single-player
ESRB Rating: Not rated
Price: $14.99
(Humble Store Link)
Thank you Phoenix Online Studios for sending us this game to review!
A Rite from the Stars was successfully Kickstarted in 2015 and promised to bring to life a fresh and new 3D point and click adventure game. This title takes place on the island of Kaikala which is inhabited by the Makoa tribe. Although the island is fictional, the tribe is real and this game uses their language and voices for the dialogue in it.
The main character is Kirm who is about to embark on his rite of passage with the help of his guiding star. His star can talk, but Kirm is mute. There are three paths that he must complete to be acknowledged as a man in his tribe and they are Courage, Spirit, and Wisdom.
Each of the paths require different skills to complete them and new game mechanics are introduced as well to keep things fresh and exciting. In the courage path Kirm is accompanied by his spirit animal, a meerkat, who also is mute. Not only can the meerkat absorb poison, it can get to areas that Kirm can't reach. Many of the obstacles require controlling both Kirm and his meerkat simultaneously using both mouse buttons. The spirit path requires avoiding the harmful spirits and receiving a revelation from the heavens. In this section, you have to switch between the spirit realm and the mortal world often. The wisdom path has many puzzles that are typical of point and click adventure games. Some of the puzzles are musical and a few still remain a mystery to me.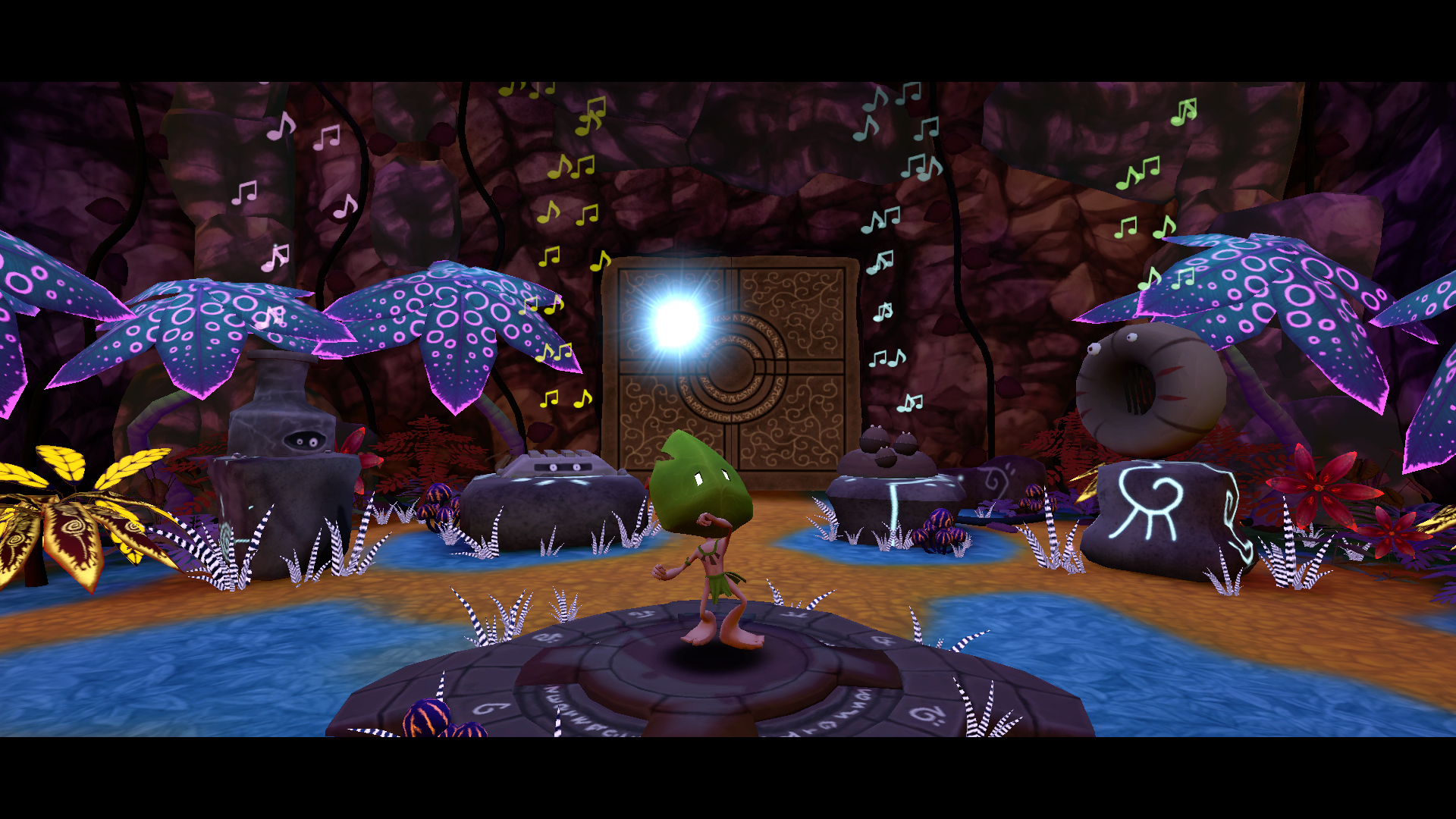 Highlights:
Strong Points: Each of the three paths provides new gameplay mechanics and variety
Weak Points: Though there are plenty of Steam achievements, many of them are nearly impossible to achieve; not enough walkthroughs or discussion forums to provide help if you get stuck; odd game crashes and glitches
Moral Warnings: This game revolves around the beliefs of the Makoa tribe and their guiding stars; a spiritual realm where the spirits kill mortals who enter it, and the ability to offer a sacrifice to one of their gods; Kirm gets called names by the chief and there is mild cursing (d*mn); males only wear loin cloths
I was able to solve many of the puzzle on my own. If you get stuck, there is a built-in hint system though it usually repeats what the guiding star already told me so I didn't find it very helpful or worth losing a Steam achievement over. While there are many Steam achievements available, most of them are nigh impossible to earn. There are a few video walkthroughs available but I couldn't find any in the areas I got stuck in which makes me wonder if other gamers/streamers gave up like I did. It's worth noting that my Steam discussion thread still remains unanswered so without any walkthroughs or assistance, I won't be able to progress any further.
The video walkthroughs I found did help me get through some pretty odd glitches I experienced. For example, there is an area where the meerkat has to climb onto a vine and if you don't do it within two seconds of stepping on a poisonous flower, it can't be done at all. While I appreciate the randomness of some of the puzzles, it can be detrimental at times. There are some boss battles that can go south quickly if the random attacks are working against you. During the sleeping dragon boss you have to stand still when its eyes are open. There are also falling rocks which you have to dodge despite the dragon's eyes being open. So many times I had to choose between having my meerkat die by flaming dragon breath or falling rocks. And just when I got the meerkat safe, a rock would fall on Kirm instead.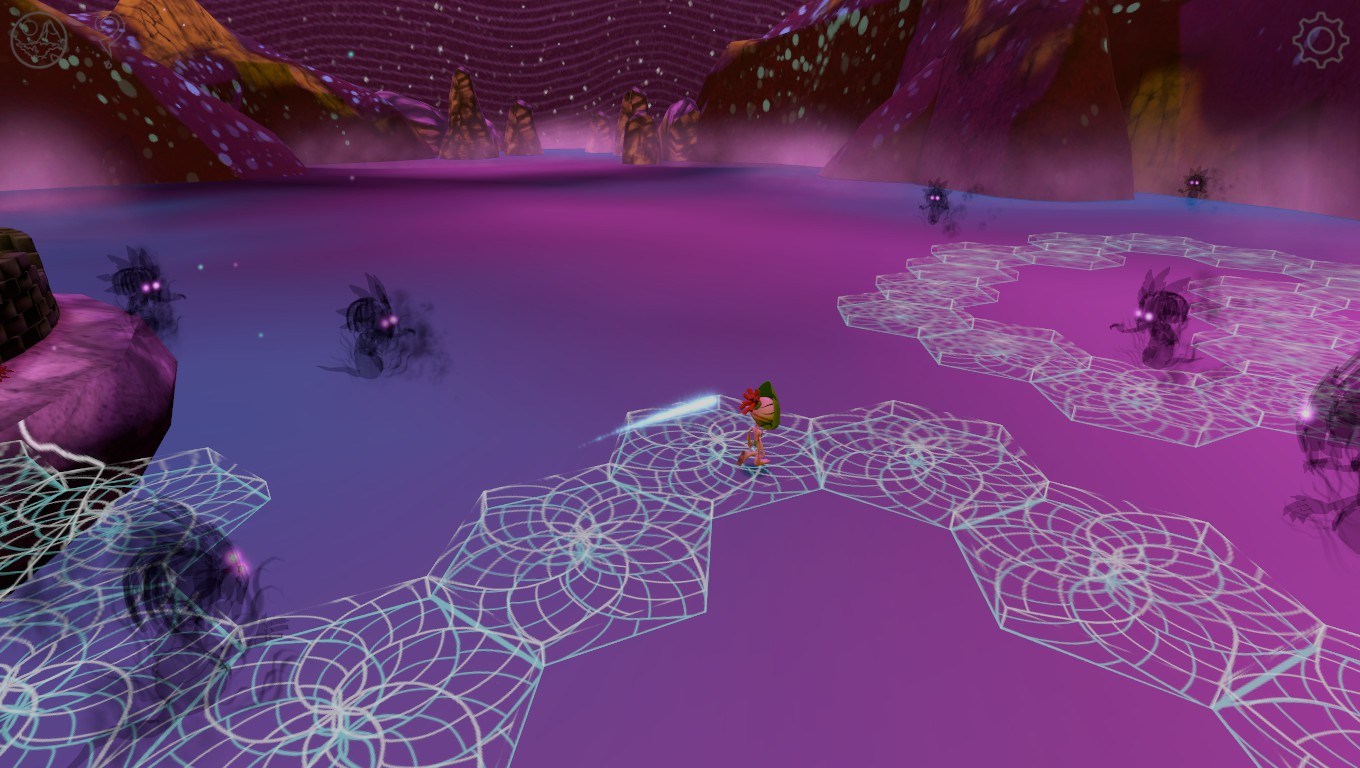 Score Breakdown:
Higher is better
(10/10 is perfect)
Game Score - 70%
Gameplay - 12/20
Graphics - 8/10
Sound - 8/10
Stability - 3/5
Controls - 4/5

Morality Score - 67%
Violence - 8/10
Language - 7/10
Sexual Content - 8.5/10
Occult/Supernatural - 0/10
Cultural/Moral/Ethical - 10/10
Thankfully, there are plenty of checkpoints that you can resume from at any time. You don't have to complete a rite from start to finish and you can go back and replay a different area or one you already completed if you wish. Scattered through each of the areas are leaves and glyphs that you can find to earn some Steam achievements.
Though you can die in this game, it's not very gruesome or bloody. While I appreciate the tribal culture, I'm not a fan of their gods and prefer not to make sacrifices to them. The spirit realm has evil spirits that consume mortals who dare to enter it.
A Rite from the Stars has a nice concept and it definitely shines when it comes to the audio and visuals in it. I think the controls could use some more polish and the lack of gamepad support is quite strange given the support for it on OUYA. It's also a shame that the discussion boards seem to be inactive now as well. I only recommend this game if you enjoy point and click adventure games and don't mind the heavy spiritual references in it.