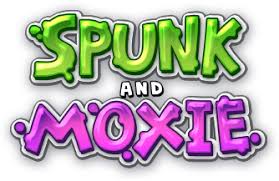 Game Info:
Spunk and Moxie 
Developed by: Tilt Studios, Chocolate Homunculus
Published by: Chocolate Homunculus
Released: May 6, 2016
Number of Players: Single player
Available on: Android, Windows
Genre: Platformer
ESRB Rating: Not Rated
Price: $3.99 on Steam; Free on Android
*Advertising disclosure* Though Black Shell Media was an advertising partner, this review is not influenced by that relationship.
Thank you Black Shell Media for sending us this game to review!
Spunk and Moxie is a platformer game available on Android and Windows. Though Spunk and Moxie is the only game made by this company, it has a lot of character. There is a story involved, and it states that at one point, a mad scientist tried to create a formula to give him "Atlantic powers." It didn't work out, so the formula was left alone until it came to life. It broke free to become "Spunk" and "Moxie." The green ooze is Spunk and the pink ooze is Moxie. Their goal is to break out of the facility, which consists of the warehouse, factory, and the laboratory, and you progress through the facility in levels. The whole game consists of thirty levels.
You must complete each level within two minutes and thirty seconds. As each second ticks by, you lose health. Once all of your health is gone, you die, and your ooze kind of separates. If your ooze bounces on spikes, you lose even more health. Your main objective in each level is to reach the end tube that takes you to the next level in the time given, and in order to do that, there are obstacles you must clear.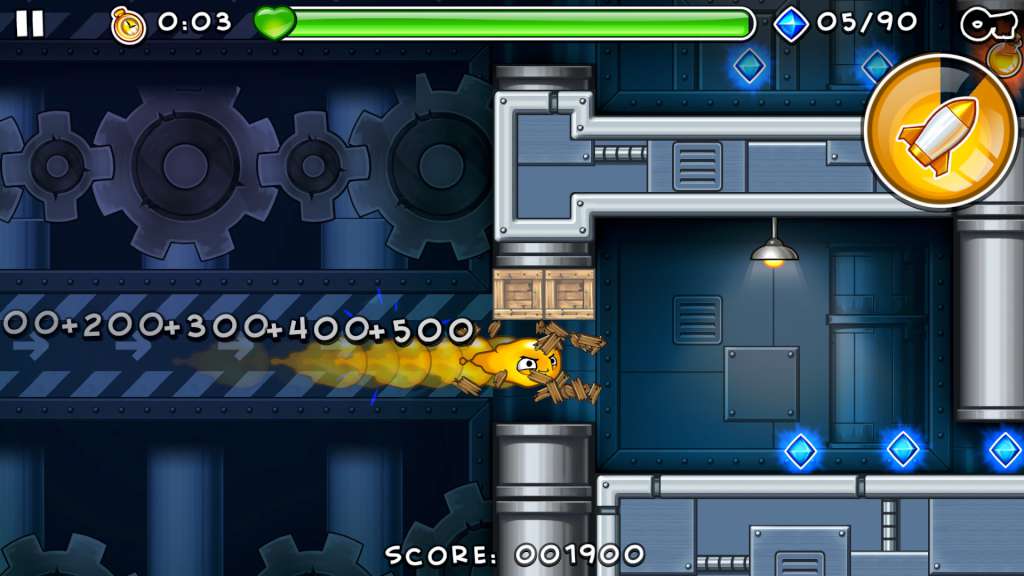 Highlights:
Strong Points: No in-app purchases
Weak Points: Repeating soundtrack of one song 
Moral Warnings: Cartoon violence

Some of these obstacles include spikes and gears, which will take away some of your health. There are certain levels that have areas where you can fall off of the map, which will make you restart the level. But I have noticed that when this happens, the game will not reset your health, which is rather annoying. Often your ooze will encounter walls, and walls will not reduce your health at all. When your ooze touches a wall, it will bounce back in the opposite direction, which may be necessary to go farther in the level. However it may also bring you closer to where you started, meaning you must bounce on a different wall to get back on track.
The controls are rather simple: Your character never stops moving, so the only thing you can do is jump. Left- click to jump, hold left- click to jump higher, and continue holding to do a wall jump. On Android, you simply tap and hold your finger to the screen instead of left -clicking.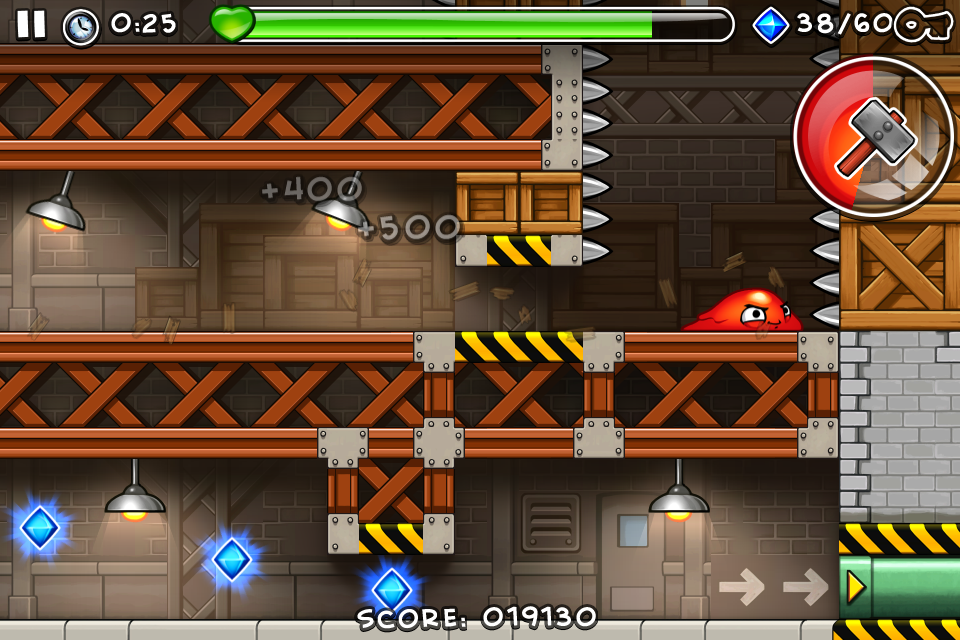 Score Breakdown:
Higher is better
(10/10 is perfect)
Game Score - 70%
Gameplay - 15/20
Graphics - 5/10
Sound - 5/10
Stability - 5/5
Controls - 5/5

Morality Score - 96%
Violence - 9/10
Language - 10/10
Sexual Content - 10/10
Occult/Supernatural - 10/10
Cultural/Moral/Ethical - 10/10
The graphics were not exceptionally detailed, however, and neither are they super colorful excluding your ooze. The sound effects weren't that great, but the main thing I noticed regarding sound was that every level had the same song playing, which repeated constantly.
In this title there are also worldwide leaderboards featured, which show who online is the farthest in the game. There is also a store in which you can buy useful items such as nitrogen via the game currency, crystals. Nitrogen allows you to break through weak wooden blocks for a short time. You obtain crystals by earning achievements, such as completing a level within a certain amount of time.
Overall, the game is pretty fun, and somewhat addicting (until you reach the more difficult levels). Spunk and Moxie is a cute game that I can recommend to anyone who wants to enjoy a short platformer game with lots of cool features and secret characters.