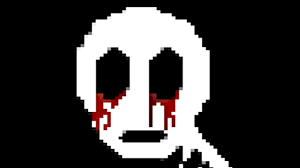 Game Info:
Just Ignore Them
Developer: Stranga
Published by: GrabTheGames
Release Date: April 28, 2017
Available on: Windows
Genre: Adventure
Players: 1
ESRB Rating: Unrated
Price: $ 3.99
Thank you Stranga for sending us the review code.
The game we are going to talk about today is filled with pleasant and unpleasant surprises. The unpleasant surprises are actually a good thing though. Just Ignore Them is a game that I thought would be a C- at best but was much more. While the game is extremely dark and frightful, it is definitely not the game you should ignore. This is Just Ignore Them.
Just Ignore Them puts you in the role of Mark, a seemingly normal guy with a haunted past. One night as a child he lost it all. His mother was murdered in cold blood by the monsters he always saw as a child. While they seemed to be passive as his mother told him to just ignore them, one night he finds her lying in a pool of blood on her bed and his hell begins. You follow him to adulthood as he tries to live a normal life, though everywhere he goes these monsters and death are sure to follow. That is until he meets a girl named Brea at a run-down motel. With the keys in place Mark has a chance at a happy life - that is, if you can solve the mystery.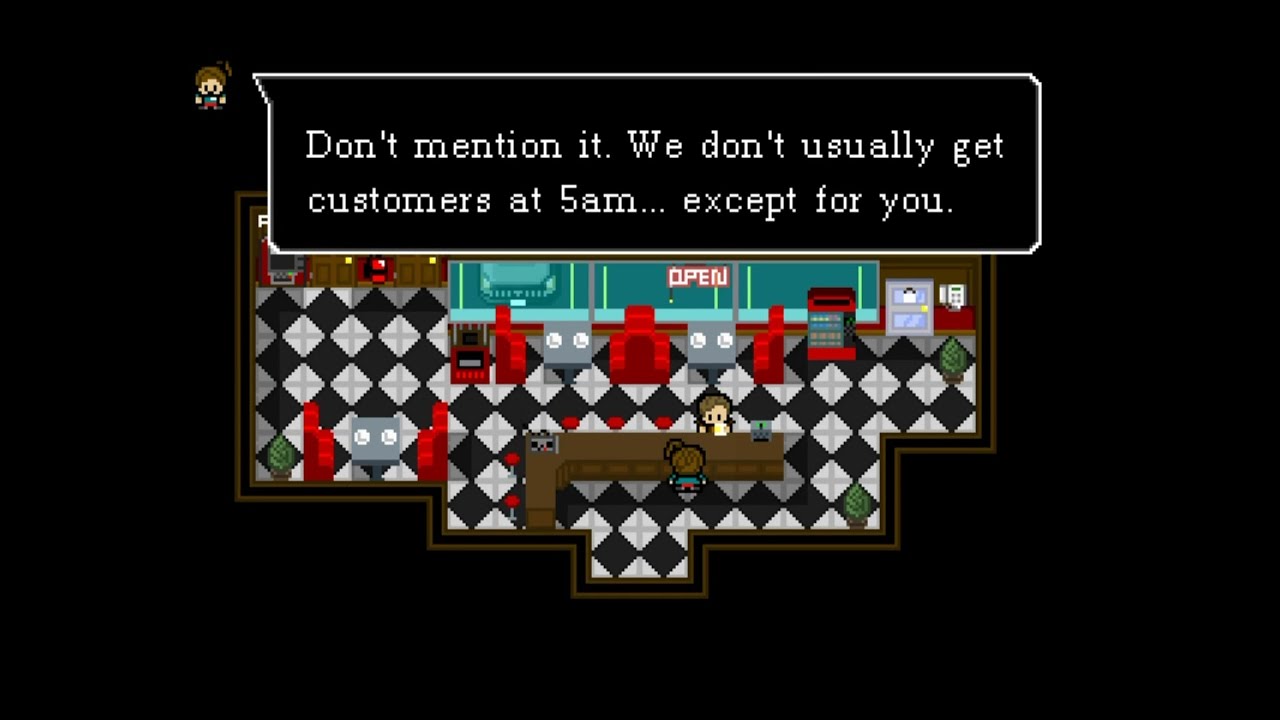 Highlights:
Strong Points: This is a strong horror adventure, you will get spooked despite the low graphics.
Weak Points: The short game doesn't effect the story quality, yet it does effect the game's mechanics. Nothing feels completely fleshed out, it felt like the developer wanted to do more.
Moral Warnings: Despite the low graphics, this is a horrifying, violent, and suggestive story. It is not for young or innocent eyes.
The first thing I can say is this game kept me gripped tight. It reminded me of a horror game made in RPG Maker called The Witch's House. You don't think it will make you run for the hills, but the game scared many fans and streamers. So going into this game with a positive state of mind helped. The game is like something out of RPG Maker; all you do is walk around and select items, objects and people to get through the story. Other than combining items every now and then to keep the story moving, that's all you get. You don't have any battles or mini games to change things up. The story is all you will get with this game. Now the story won't win any Pulitzer prizes, yet I would watch a movie of it. Some people may think I am not a fan of story focused game's. That's the farthest from the truth, the story just has to catch me and not let me go. The characters might not be complex in this game, however, the games story carries the fun.
The game mechanic's, however, seemed to want to do more than the game's content allowed. You can combine items you pick up though the game only had me do that three times. The walking animation was slow and annoying to watch especially when you had to backtrack. The art style is cute and charming, but story focused games have to worry about breaking immersion.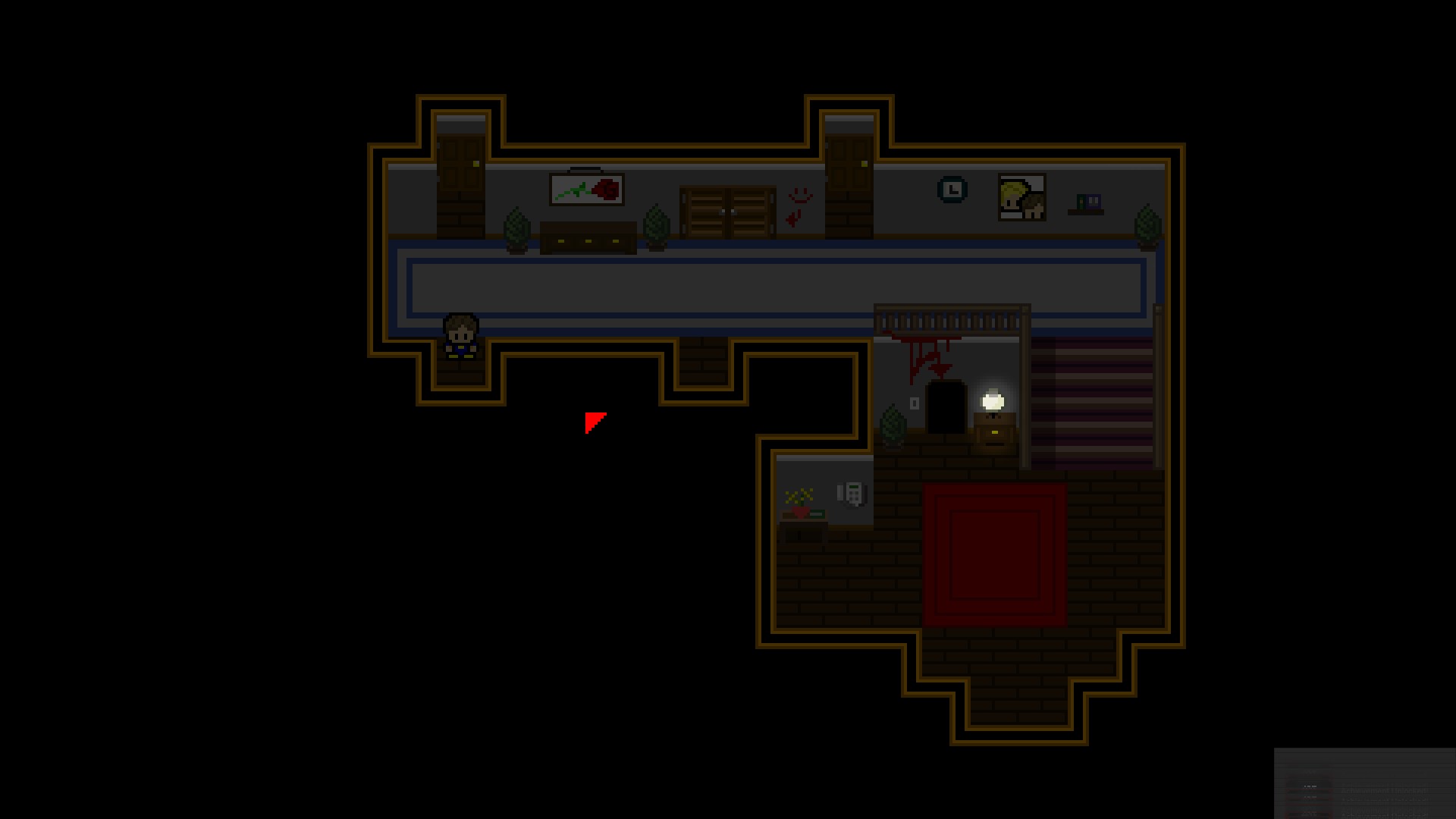 Score Breakdown:
Higher is better
(10/10 is perfect)
Game Score - 80%
Gameplay - 13/20
Graphics - 9/10
Sound - 8/10
Stability - 5/5
Controls - 5/5

Morality Score - 28%
Violence - 4/10
Language - 3/10
Sexual Content - 5/10
Occult/Supernatural - 0/10
Cultural/Moral/Ethical - 2/10
Every character in this title has the same face. When Mark and Brea look exactly the same it reminds you that this is an indie game on a budget. The game's length seems right for this story at two hours, but filling in more details might have been nice. It could have extended the game's exploration of mechanics as well. The developer is planning to at least add a content patch for Brea's story later. Yet it may just be the same game from a different point of view.
Without spoiling the story, it is a very brutal, adult story. While it doesn't show any nudity there is some implied sex between the main characters. You'll have a lot of foul language to deal with too. The only reason I am not giving the violence score a zero is because it is a very low graphic pixel game. The monsters that haunt Mark, named Jiwis, are made by trying to create life from the stolen life of others. While the game may have simple graphics, I would recommend this for players that are 18 and up.
While a brutal story, it is still a gripping horror and thriller. If you're willing to see a man truly haunted by evil and you want to help him find a small ray of sunshine, pick up Just Ignore Them.