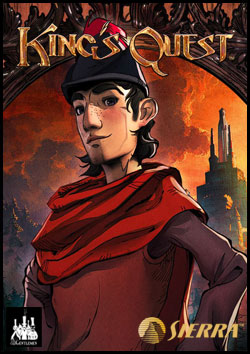 Game Info:
King's Quest
Developed by: The Odd Gentlemen
Published by: Sierra
Release Date: October 25, 2016
Available on: PC, PS3, PS4, Xbox 360, Xbox One
Number of Players: Single-player
ESRB Rating: E10+ for fantasy violence
Price: $39.99 or $9.99 per chapter
(Humble Store Link)
Thank you Sierra for sending us this game to review!
After King Graham chose his bride in chapter 3 they settle down and have twins, Alexander and Rosella.  Chapter 4 begins with the twins fussing and it's Graham's turn to feed and change the babies in the middle of the night while avoiding stepping on toys and other objects on the floor.  Once both babies are content, Manannan breaks into the castle and steals Alexander while his parents are helplessly bound by his spell.  King Graham vows to get him back but is unsuccessful until eighteen years later when Alexander comes back to the castle after tricking Manannan.  
Happy to have his family all together King Graham takes them back to Avalon to show off his relics and to share his story with his son (who likes to be called Caduceus now).  Before they depart King Graham has to fit all their luggage into a small chariot Tetris style.  This is one of the first of many, many, puzzles in this chapter.  Instead of the luxurious hotel reservations they have planned, the family quickly gets separated and must solve several puzzles and riddles to get re-united.  This is the perfect opportunity for Graham and his son to bond and reclaim the eighteen years that they were separated.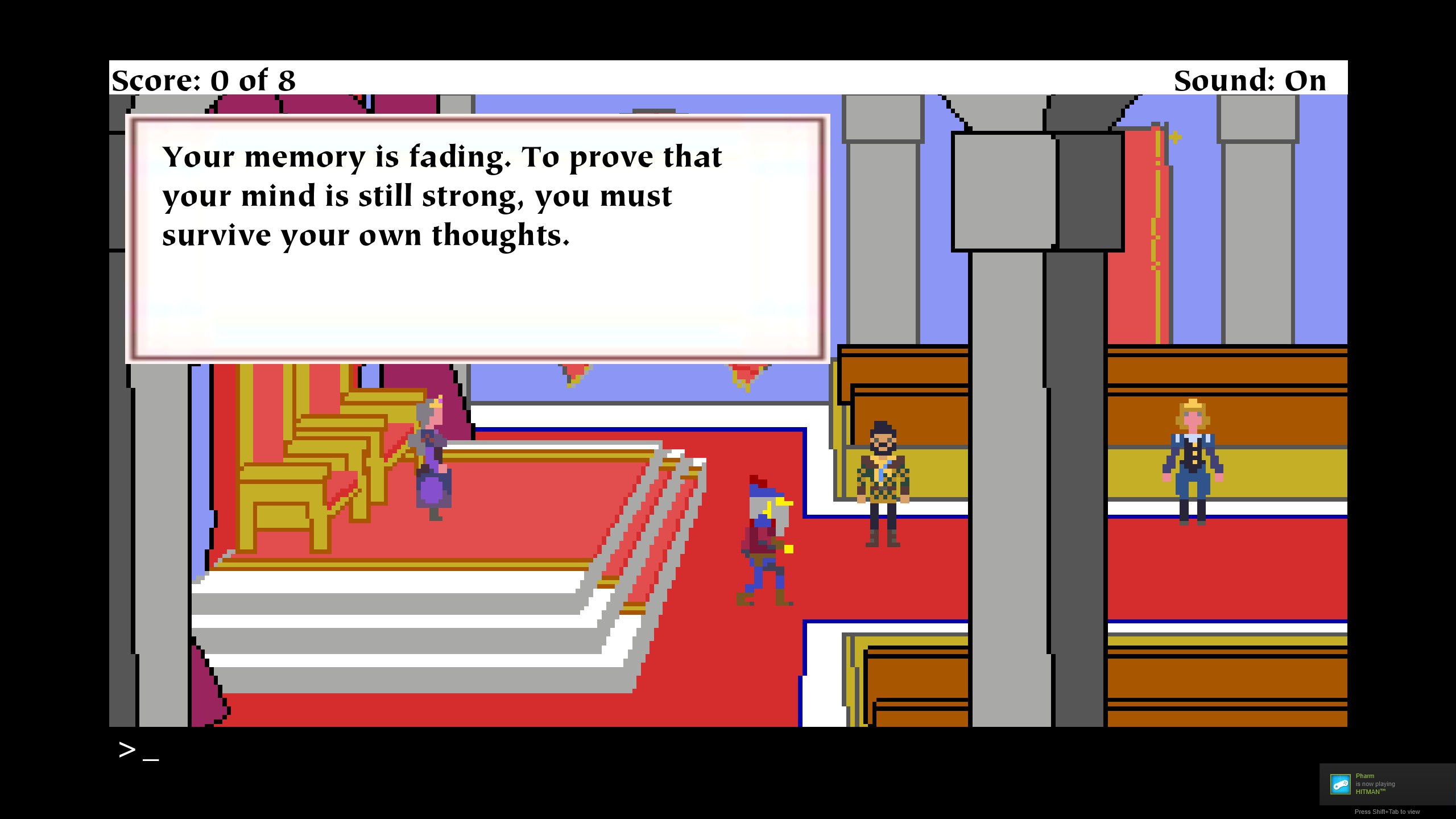 Highlights:
Strong Points: Great dialogue and character development
Weak Points: Tricky puzzles that often require walkthroughs to complete
Moral Warnings: Death and violence
Though Alexander does things differently than King Graham, he must learn to love his son unconditionally.  There are great moral lessons in this chapter that promote the importance of understanding and loving your family members even during disagreements.
The last chapter shows King Graham on one of his final adventures when he's seventy-seven years old.  While he's sharing this story with his granddaughter, Gwendolyn, many parts of the tale are incorrect or incomplete.  With her help, his adventure is re-told as he explores the same maps from the first chapter.  Some of the puzzles will return including musical ones.  Like the previous chapters, walkthroughs helped me get through the tougher puzzles.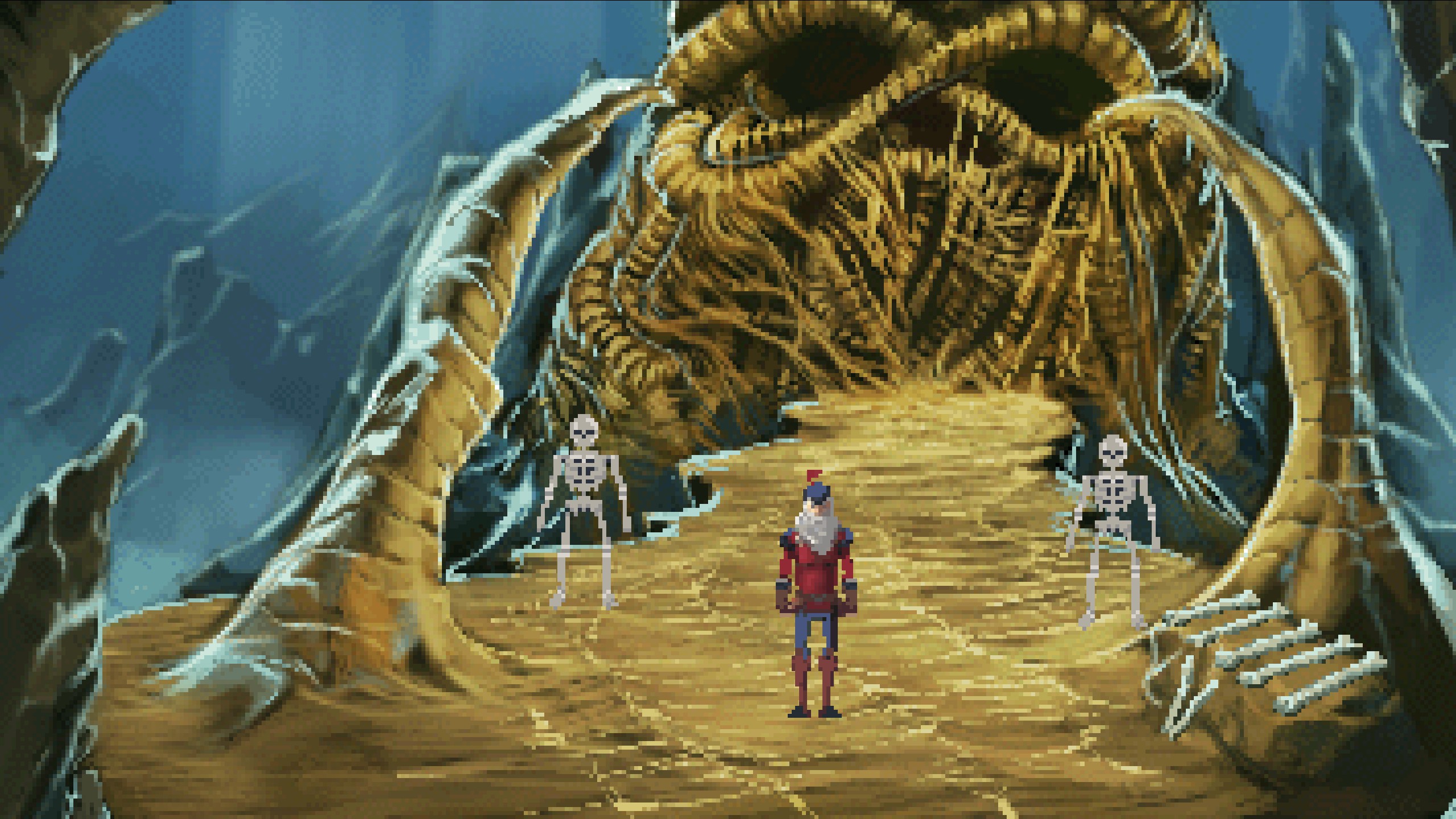 Score Breakdown:
Higher is better
(10/10 is perfect)
Game Score - 86%
Gameplay - 17/20
Graphics - 9/10
Sound - 9/10
Stability - 4/5
Controls - 4/5

Morality Score - 93%
Violence - 8/10
Language - 10/10
Sexual Content - 10/10
Occult/Supernatural - 8.5/10
Cultural/Moral/Ethical - 10/10
Since King Graham's health is failing, this chapter takes on a more serious tone and has the least amount of puns compared to the previous ones.  While these two chapters both deal with death, they stress the importance of love and family and leaving a positive legacy to be remembered by.  The deaths in these chapters are handled gracefully and without any blood shown.
The graphics are unique in the final chapter when it comes to King Graham's incomplete memories.  The same colorful environments of the first chapter are there, but there are many plain white areas where the memories get "foggy."  The throwback 8-bit and 16-bit modes add a nice touch and bring out the "feels" for fans of the original King's Quest games.  Even the voice acting sounded antiquated in those modes!
Anyone who enjoys adventure games should check out the latest King's Quest series.  If you don't like tricky puzzles or riddles, then you may want to skip this one.  In the event that you do get stuck, there are plenty of walkthroughs and videos available to help.  Overall this series has made me groan at its silly puns and got me choked up in the final chapter.  It's a must play for any King's Quest fan and a great way to induct new ones!