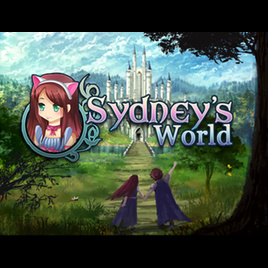 Game Info:
Sydney's World
Developed by: Wise Dad Games
Published by: Sydney & Snowball DGBL
Release Date: February 1, 2016
Available on: PC
Genre: RPG
Number of players: Single-player
ESRB Rating: Not rated
Price: $4.99
Thank you Wise Dad Games for sending us a review code for Sydney's World!
Role playing games are very fun and they are quite popular as a result.  The trouble is that many RPGs are not suitable for children to play.  Sydney's World strives to change that with its DGBL (Digital Game Based Learning) format.  While there are some battles involving zombies, and other dark creatures, they are all intentional and not randomly placed.  Some battles can be avoided, but many cannot.  
The story begins with Sydney getting tucked in by her dad who is a powerful wizard.  Despite being protected by her dog, Biscuit, she is whisked away to another world by an evil mage named Nilrem.   Sydney is not alone as she's accompanied by her toy elf, Snowball. He is actually alive in this other world.  Sydney is voice acted by the daughter that inspired this game and her voice is adorable.  Many of the characters are voice acted, but not all of them.  I wasn't fond of all of the voice talent, but most of it was decent.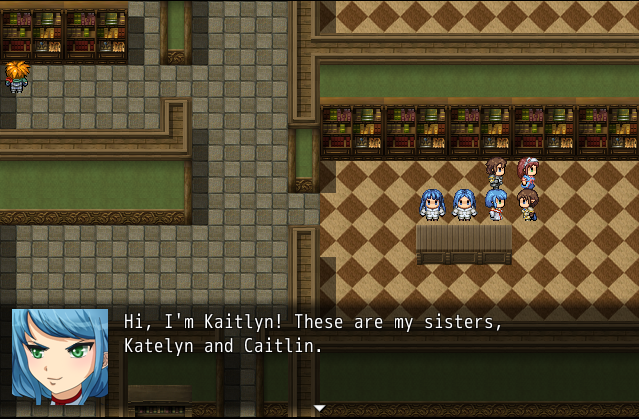 Highlights:
Strong Points: Good story telling and moral lessons to be learned
Weak Points: Dated and inconsistent graphics; partial voice acting; F12 exits to the title instead of taking a screenshot
Moral Warnings: Fantasy violence and magic use; zombies; potty humor
The 2D graphics are sprite like and typical of any game made with RPG Maker.  The characters are cute and cartoon like while the monsters are more evil looking.  Many of the enemies are dark in nature and the zombies you'll be fighting were former allies and soldiers of the king.  Magic can be used for healing or attacking.
Despite the dark elements, gameplay wise this game will be easy to pick-up and play for kids.  The lack of random battles lowers the difficulty significantly.  However, without them there's not much of an opportunity to grind and get stronger.  Fortunately, there's an ample amount of elixirs and revive potions placed in treasure chests scattered across the map.  The final bosses were pretty challenging, but the regular battles were not too difficult.  
While I wasn't a fan of the many random search quests, the story telling was good and there are some   nice moral lessons to be learned.  There's even diet and health advice if you discover a certain building in the game.  There are many bookshelves in the game and they have quotes from Taleb, La Rochefoucauld, and Kahneman.  In the game's credits a Buddhist book was referenced, but the quotes I've glanced over seemed to be faith neutral.
Score Breakdown:
Higher is better
(10/10 is perfect)
Game Score - 74%
Gameplay - 15/20
Graphics - 6/10
Sound - 7/10
Stability - 5/5
Controls - 4/5

Morality Score - 94%
Violence - 7/10
Language - 10/10
Sexual Content - 10/10
Occult/Supernatural - 7/10
Cultural/Moral/Ethical - 13/10
There are spirits in this game and you get to talk and interact with them as part of the game's story.  One of the spirits is trapped in a purgatory like world until something is accomplished and they can ascend to Heaven.  
I beat this game in roughly ten hours and a good portion of it was spent searching for invisible doorways and finding a correct staircase out of many.  If you get stuck, the developer has an active thread on the Steam discussion board and responds to each question within 24 hours.
The $4.99 price tag is reasonable and the game is getting updates.  There's mention of advanced battles being available soon, so I look forward to hearing more about that.  The game's music is well done and there's been a lot of thought and effort put into this game and it shows.  If you don't mind the dark monsters and magic used, this is a relatively decent RPG to start kids on.  Perhaps children will have more patience with the many searching quests than me.  They'll appreciate the fart and butt jokes in the game regardless.  Every kid loves those.
 *5-3-2016 Update: The developer has removed the instances of "OMG" in the dialogue so we have updated the language and overall moral score. 
 *5-14-2016 Update: The developer has removed the pentacles and mention of vampires in the game so we have updated the occult/supernatural and overall moral score.