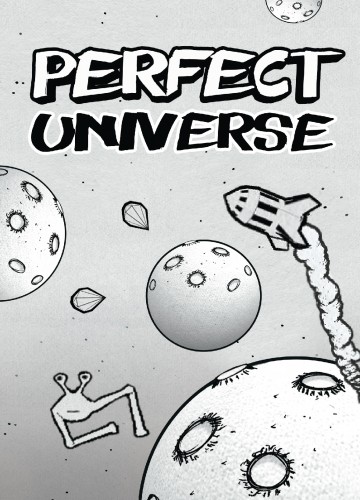 Game Info:
Perfect Universe
Developed by: Will Sykes Games
Published by: Excalibur Games
Release Date: February 26, 2016
Available on: PC
Genre: Action
Number of Players: Up to four players
ESRB Rating: Not rated
Price: $9.99
(Humble Store Affiliate link)
Thank you Excalibur Games for sending us this game to review!
Perfect Universe is a fun compilation of three completely different games and six mini-games.  Since most of the mini-games re-use the characters and gameplay mechanics from the main games, it's best to familiarize yourself with those first.  Without further ado I'll introduce the available game modes:
Perfect Moon: This is a gravity platformer style game where your nameless male human character must jump and climb various platforms to collect diamonds as quickly as possible.  Depending on how fast the level is completed one to three stars will be awarded.  Levels unlock as more and more stars are collected.  There are numerous obstacles to avoid including spikes, saw blades, and stomping mechanisms.  In the event of dying, no blood is shown and if it was, it wouldn't be in color since this game has a unique monochrome, hand drawn art style. 
Moon Life: This is an awkward physics style game where you must control each of the two legs of the alien aptly named Mr. Legs.  If you've played games like I Am Bread or Octodad, you'll be right at home here.  Mr. Legs must run, jump, and climb over various obstacles to collect leaves.  The faster he can collect them, the more stars he'll earn.
Highlights:
Strong Points: Lots of levels and mini-games to enjoy solo or with friends
Weak Points: Sometimes it's hard to tell which character is yours in multiplayer games
Moral Warnings: Dying is possible but there is no blood
Starlight: Maneuver a rocket with a directional joystick and a thrust button.  When using the thrust, remember that less is more!  The rocket must gather fireworks in a short amount of time to collect stars.  I learned the hard way that it is possible to finish a level without earning any stars. 
Once you've familiarized yourself with these three game modes, it's time to check out Sports Day which has six mini games that can be played against the AI or up to three human players.   You can access Sports Day at any time; however, I recommend learning the ropes before diving in.
Moon Golf, the first game, doesn't need any prior experience since the control scheme is completely unique.  Just like real golf, you have to select the club you want to use (iron, wood, or putter) and aim for the hole and try to make it under par.  There are multiple golf courses to choose from and they all vary in degrees of difficulty.
Gravity Dodge is a unique twist on dodge ball and you have to try to avoid getting hit by your opponents' balls while aiming at them with yours.  The first to five points wins.
Rocket Ball is pretty much soccer with rockets.  Whichever team scores the most goals within ninety-nine seconds wins.   Make sure you're good with controlling the rocket before attempting this game!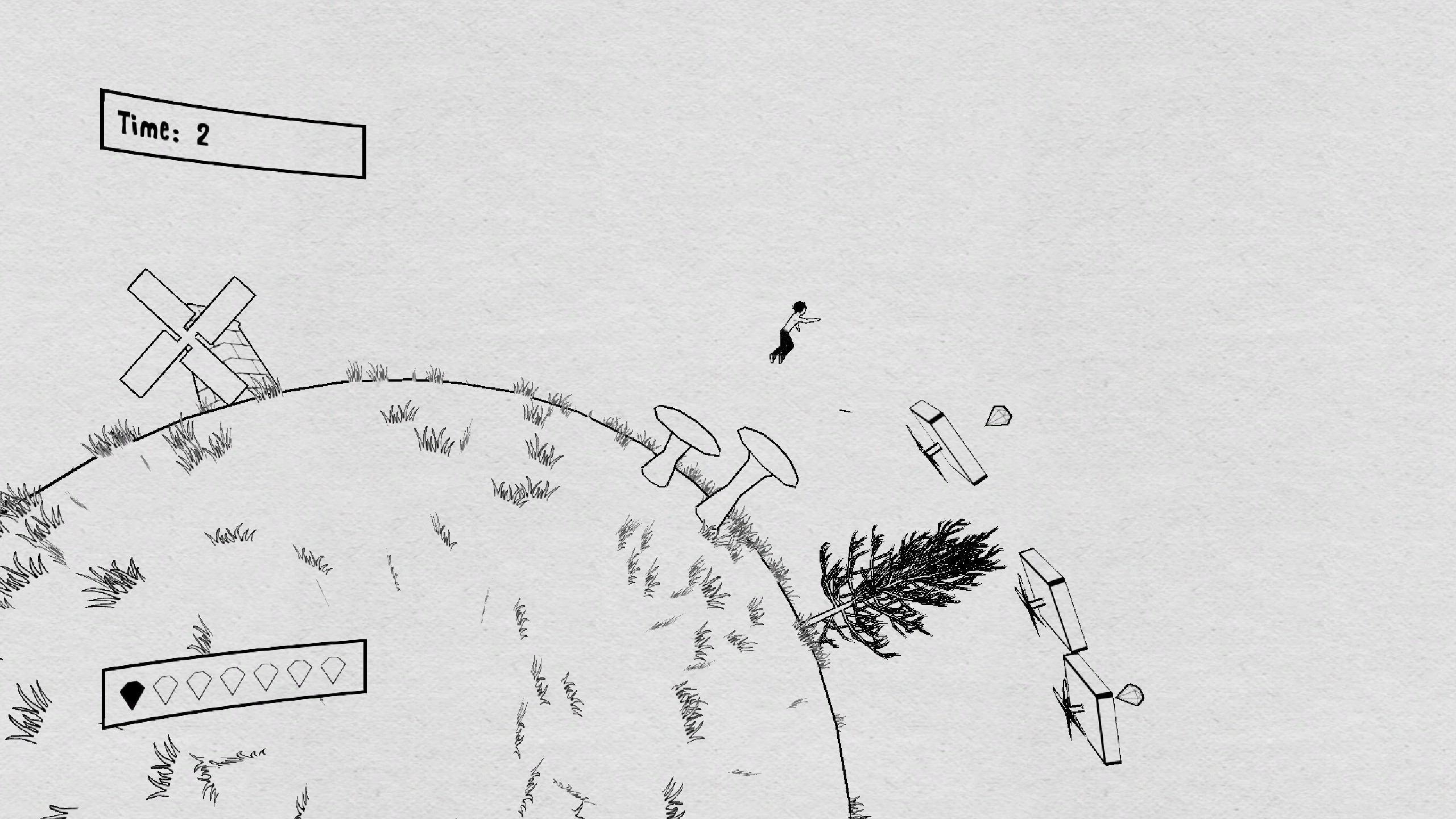 Score Breakdown:
Higher is better
(10/10 is perfect)
Game Score - 82%
Gameplay - 16/20
Graphics - 8/10
Sound - 8/10
Stability - 5/5
Controls - 4/5

Morality Score - 96%
Violence - 8/10
Language - 10/10
Sexual Content - 10/10
Occult/Supernatural - 10/10
Cultural/Moral/Ethical - 10/10
Balloon Pop – This is one of the few mini-games I can win at.  In this game you control Mr. Legs and whichever two-legged alien pops ten balloons first wins.  Balloon can be popped by walking over or jumping on them.
Moon Volley – The ultimate planetary volleyball game!  You can only hit the ball three times when it's on your side of the planet.  The first player to get five points, wins.
Space Race - It's a race against multiple rocket ships with three laps and numerous check points.  Make sure you master the thrust controls beforehand!
As you can see there's a wide variety of game modes and plenty to do in this $9.99 indie game.  If you can perfect or complete the three main games, you can earn Steam achievements.  The sound effects and background music are well polished and suit this game well.  While I appreciate the art style, finding your character in the multiplayer games is a bit challenging.  If you can find people to play against, I'm sure Perfect Universe is a blast.  If not, the single-player campaign has a lot to offer.