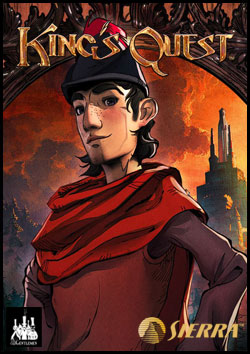 Game Info:
King's Quest
Developed by: The Odd Gentlemen
Published by: Sierra
Release Date: July 28. 2015
Available on: PC, PS3, PS4, Xbox 360, Xbox One
Genre: Adventure
Number of Players: Single-player
ESRB Rating: E10+ for fantasy violence
Price: $39.99 or $9.99 per chapter
(Humble Store Link)
Thank you Sierra for sending us this game to review!
The first King's Quest game came out in 1984 and has grown a following and eight sequels ever since.  The first few games featured Graham and the later chapters introduce several new characters including Queen Valanice and their daughter, Princess Rosella, and son, Prince Alexander.  King Graham has gotten older throughout the series and in the 2015 King's Quest game he's pretty much bed-ridden and enjoys telling stories of his past adventures to his grandchildren.  I immediately recognized Christopher Lloyd's voice for the older King Graham and the Hercules voice actor, Josh Keaton, does the voice work for the younger Graham.
The 3D visuals are just as impressive as the audio work and this game is powered by the Unreal Engine.   A majority of the adventure style games I have played have been in 2D, so a 3D variant that works well is a welcome change.   Like all adventure games you have to collect various items to combine them with others and solve puzzles and to remove obstacles blocking your path.  The needed items were easy to locate and the backgrounds were drearily shaded at times and burst with colors at others.  I liked the cartoon and cel-shaded appearance of the main characters.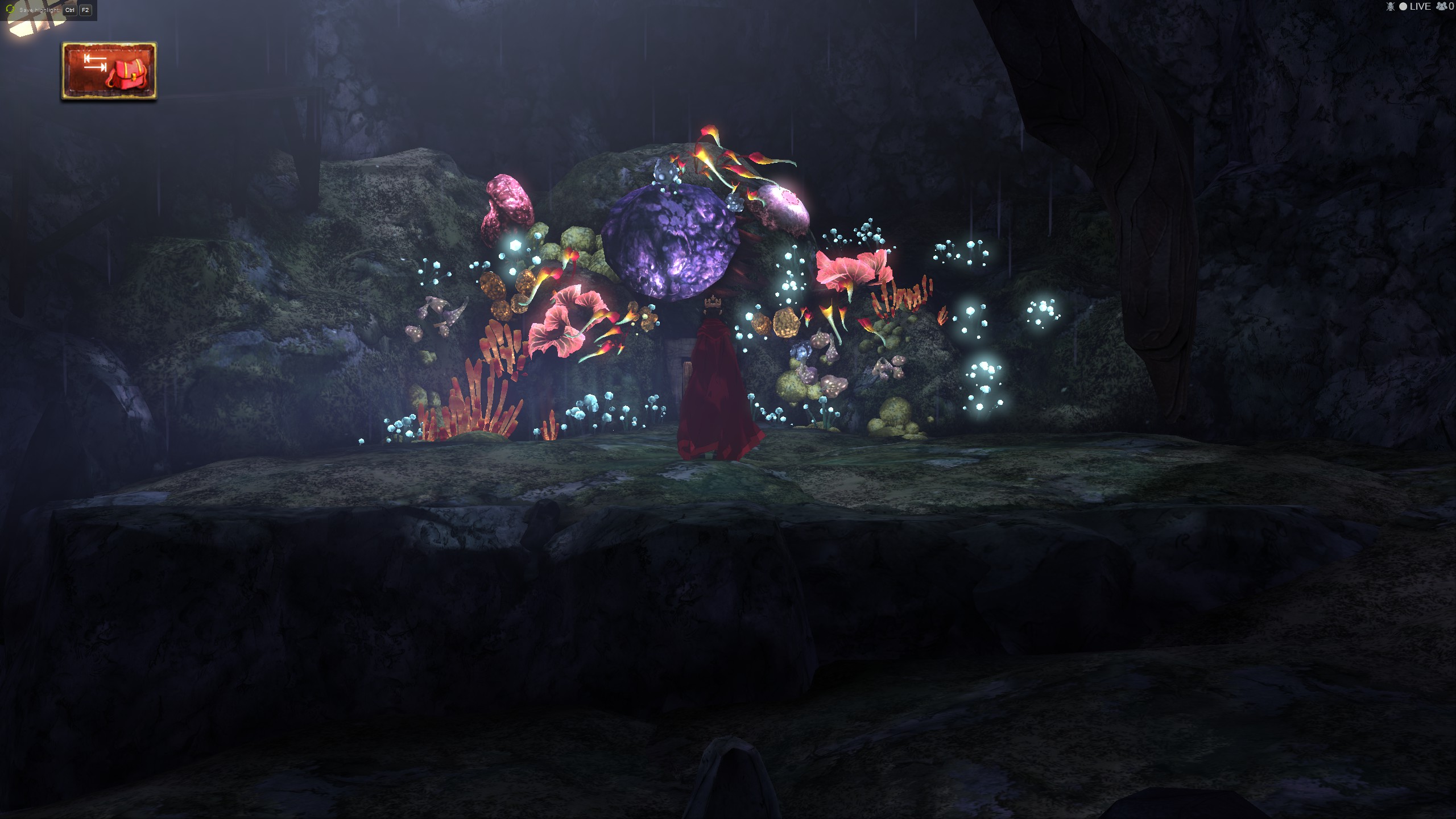 Highlights:
Strong Points: Excellent adventure game with lovable characters and groan worthy puns
Weak Points: Auto-saving doesn't let you re-do your poor decisions
Moral Warnings: Death and violence
Each character is likable and sadly some can or will perish throughout the story.  I'm not sure if townspeople dying in the second chapter will impact the third, but you do get a Steam achievement for keeping them all alive.  While most of the puzzles are relatively easy to figure out, I recommend using a walkthrough for the second chapter since time is limited and one mistake can cost a townsperson their life.  The walkthroughs will also share how to earn the hidden Steam achievements available.  
The chapters are roughly three hours in length apiece, but I re-played the second chapter with a guide after I killed a person unintentionally.  While the generous auto-saves are great for the quick time event sequences, they are really a burden if you want to rewind a bit to make a different decision.  I liked the addition of the skip dialogue option in the second chapter.
The keyboard controls are pretty easy to navigate with the WASD keys to move Graham and the tab key to bring up the inventory and the space bar makes him jump.  The mouse is used for investigating and manipulating objects.  There are several jumping sequences and they can be a little annoying at times to get Graham's positioning and execution right.  During the test of strength my game glitched out and I was unable to progress in the battle.  Fortunately, I was able to reload my save and progress from there.  Other than that issue, the game ran flawlessly for me.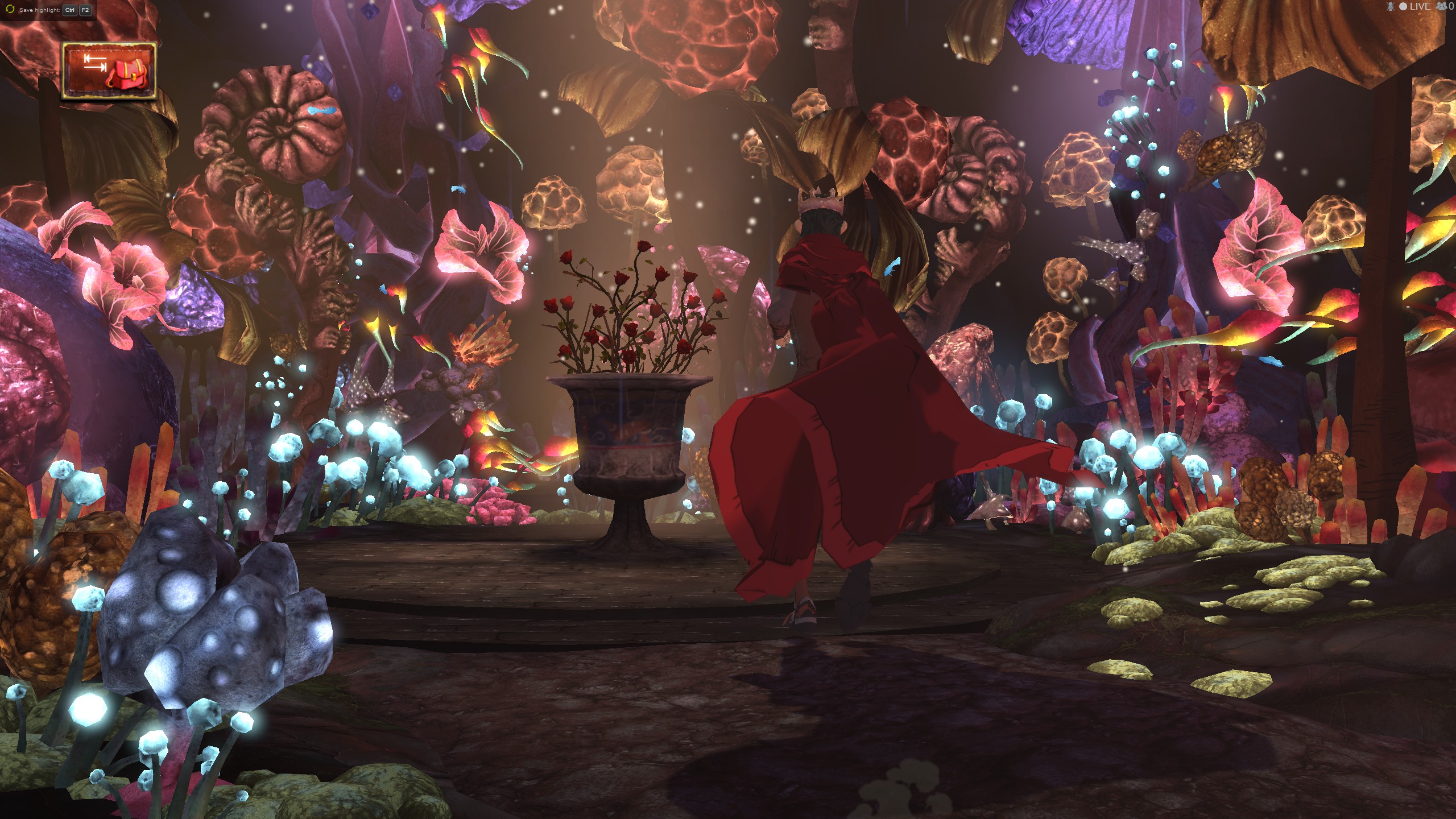 Score Breakdown:
Higher is better
(10/10 is perfect)
Game Score - 86%
Gameplay - 17/20
Graphics - 9/10
Sound - 9/10
Stability - 4/5
Controls - 4/5

Morality Score - 93%
Violence - 8/10
Language - 10/10
Sexual Content - 10/10
Occult/Supernatural - 8.5/10
Cultural/Moral/Ethical - 10/10
For those of you who like puns, this game will not disappoint.  For those who don't prepare for some groaning.  Some of the Steam achievements are earned by interacting with an item multiple times until King Graham runs out of puns relating to it.   There's plenty of other types of humor as well and I enjoyed the Silence of the Lambs reference for the fruit picker saying "Pick the berries and place them in the basket."   
King's Quest is pretty clean for children to play except for some cartoon violence.  To compete in the knight competition, Graham must come up with an eye of a beast as an entry fee.  With the help of an ally, I was able to nab the eye of a dragon.  While there was no blood involved, it was plucked out of its eye socket.  This is just one possible path and most of the puzzles have several solutions to them.
In the end, I recommend this title to any King's Quest fan or adventure game lover.  The humor and characters are witty and the gameplay is fun.  Each of the five chapters sell for $9.99 on its own or the complete game can be purchased for $39.99.