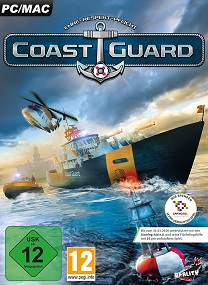 Game Info:
Coast Guard
Developed by: Reality Twist GmbH
Published by: Astragon Sales
Release Date: October 21, 2015
Available on: PC, Mac, Steam OS
Genre: Adventure
Number of Players: Single-player
ESRB Rating: Not rated
Price: $19.99
Thank you Reality Twist for sending us this game to review!
Finn Asdair is a director of operations in the United States Coast Guard.  He has been experiencing nightmares taking place on a ghost ship that he investigated a while back.  These visions are affecting his personal and professional work life and he must sort through them to regain control and move on.  In the meantime, there is plenty of work to be done and his trusty crew must keep the seas safe from oil spills, illegal fishing, sinking refugee ships, and even solve a murder mystery on an oil rig.  
At first I assumed that this would be a mission based game without much of a back story, and I was pleasantly surprised to find one.  The main problem is that this game is plagued with horrible voice acting, confusing controls and a confusing automatic save system.  Saving is done by making a log file after completing a mission.  Completing a mission without the log file prompt will NOT save your game and I have learned this the hard way by losing a half an hour or more of game play time.  To make matters worse I was not able to reproduce my lab work procedure a second time around and this halted my game progress.  Playing games should not be a chore and unfortunately the controls in this game prevent it from being a fun experience.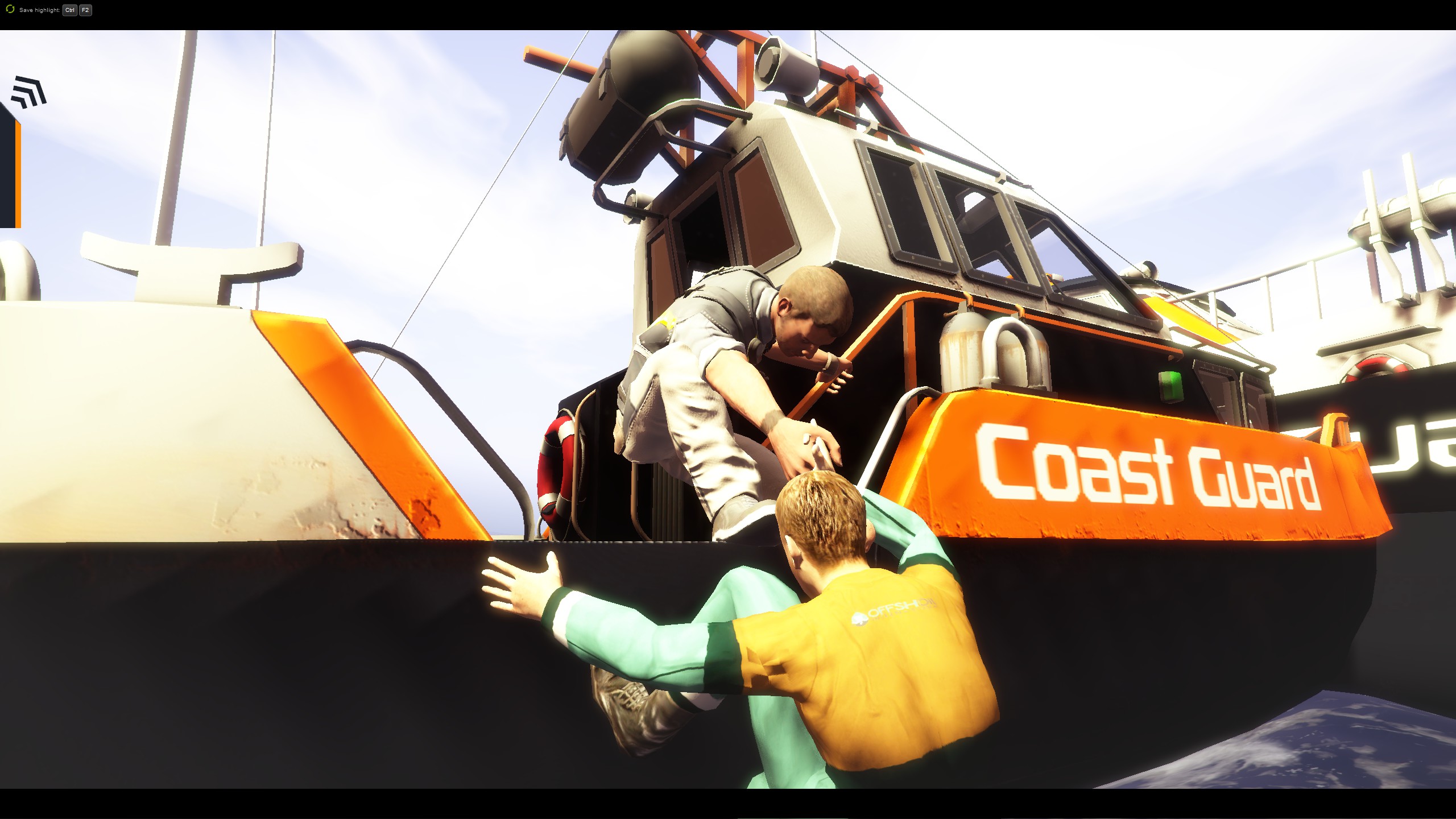 Highlights:
Strong Points: Interesting story
Weak Points: No manual saving and long periods between autosaves; clunky interface; poor voice acting; dated visuals
Moral Warnings: Language & blasphemy; murder investigation with gruesome details (none visual); ghost/afterlife references
The dated graphics are forgivable, as the water effects look good and the 3D character models are decent.  It's really hard to take the characters seriously with the horrible voice acting though.  Finn and his engineer, Fatima, are in a romantic relationship, but their lines are cheesier than the ones in Star Wars Episode II.  I wasn't aware that it could get any worse than that, but I stand corrected.
The gameplay varies with some adventure game elements where Finn has to gather items and combine them to solve puzzles and a troublesome murder case.  Apparently the corruption runs pretty deep and a member on his ship could be a traitor, but who?  
Besides worrying about that there are many dangerous ships out at sea and Finn has to rescue people who are fleeing from a burning ship, and then put out the fire by spraying it down with the hoses on the coast guard's flagship, the Daniel Defoe. The big ship isn't very fast so saving people and reaching destinations in a hurry is best done in the daughter boat, the Luke Fox.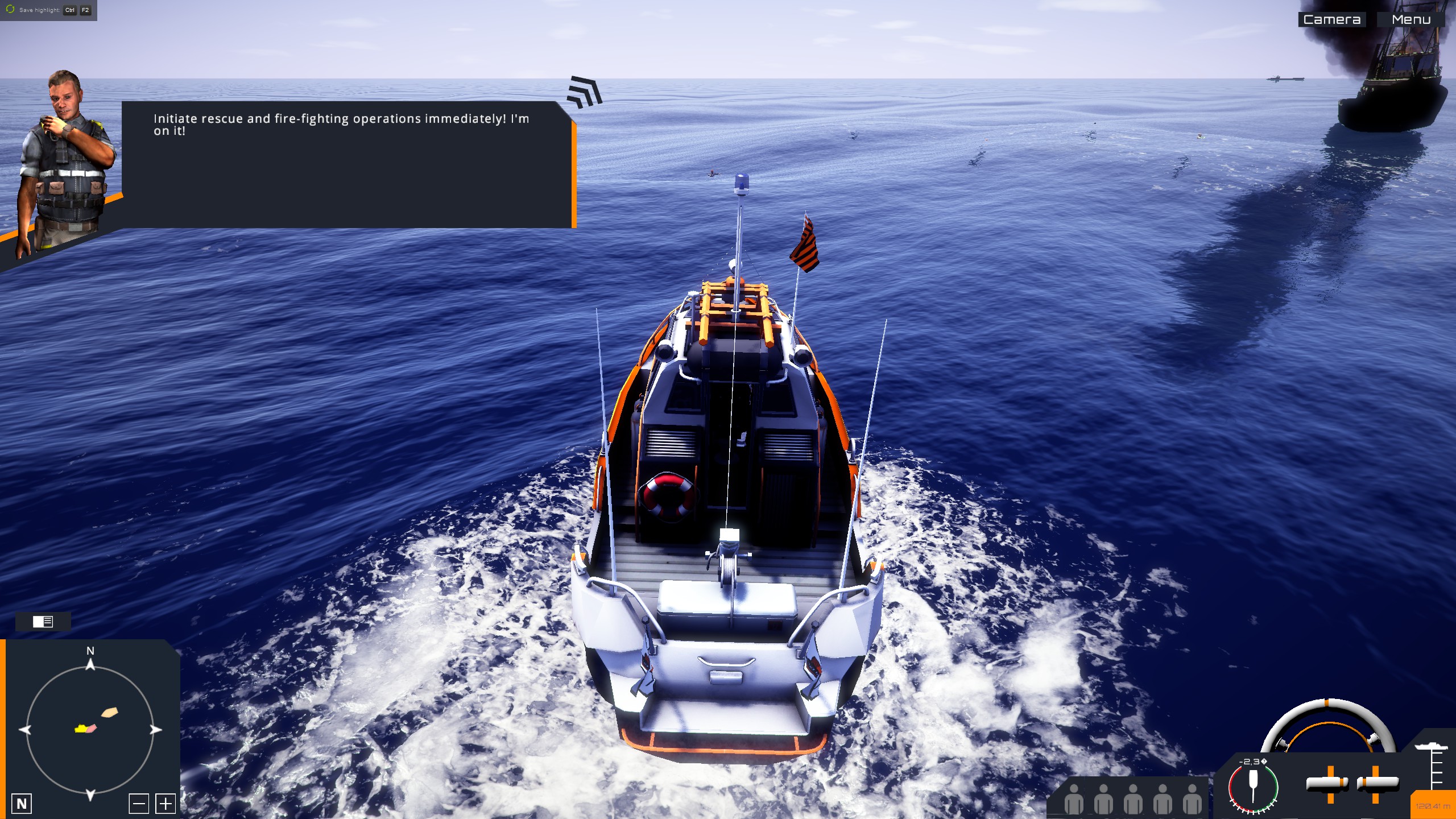 Score Breakdown:
Higher is better
(10/10 is perfect)
Game Score - 46%
Gameplay - 6/20
Graphics - 6/10
Sound - 5/10
Stability - 5/5
Controls - 1/5

Morality Score - 73%
Violence - 6.5/10
Language - 3/10
Sexual Content - 10/10
Occult/Supernatural - 7/10
Cultural/Moral/Ethical - 10/10
Gamers who like murder mysteries may enjoy cracking the case by gathering evidence and interrogating the people on an oil rig to verify their alibis on the night of the murder.  Some people are more willing to assist than others.  The ones who are not willing to help will have to be persuaded to talk if you can dig up some dirt on them first.  Again, the voice acting here is cringe worthy.
While there isn't much violence or blood shown, the details are described vividly.  Also, Finn does come in contact with a dead body.  Language is pretty prevalent with the words d*mn, hell, and the Lord's name taken in vain.
Despite a decent story, this mess of a game is plagued with foul language, poor voice acting, clunky controls and automated saves that take forever to get to.  There are over fifteen missions that can take an avid investigator roughly ten hours to complete.  If that sounds enticing to you, then you can find this game on Steam for $20.