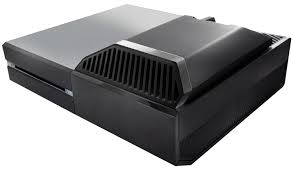 Hardware Info:
Nyko Intercooler for Xbox One
Developed by: Nyko
Release Date: February 17, 2015
Price: $24.99
(Amazon Affiliate Link)
Thank you Nyko for sending us this product to review!
As consoles get more powerful, they tend to produce more heat.  To make matters worse, many people have their consoles in tight quarters and overheating is a strong possibility.  Besides the Xbox One, Nyko has made external cooling systems for various consoles including the Xbox 360, PS3, PS4, and the Wii.  This is our first time using an Intercooler product and we're  pleasantly surprised with the ease of installation, noise levels, and performance.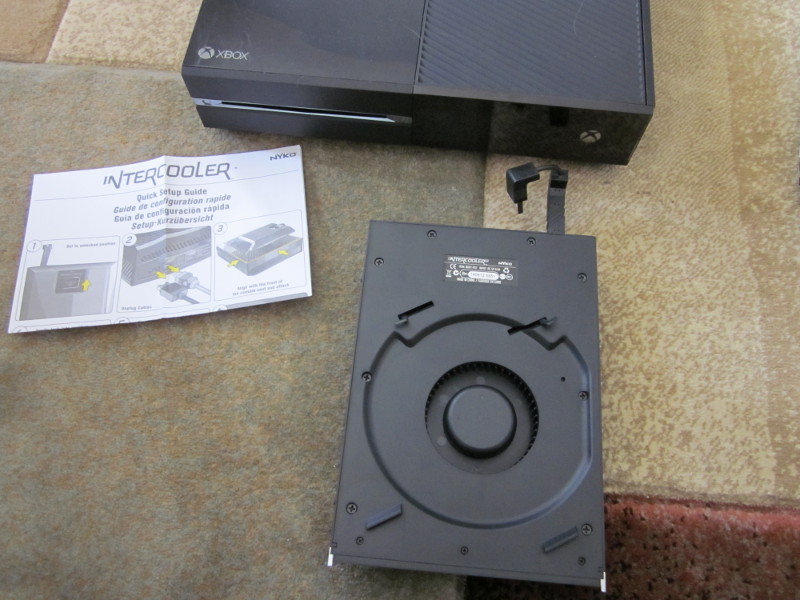 Highlights:
Strong Points: Easy to install; temperature activated
Weak Points: No manual override for the fan; cannot vent air to the back of the console
Installing the intercooler is pretty straightforward. You first have to unlock the device and align it with the front of the console.  Once in position it will automatically switch to the locked position.  To power the Intercooler, you have to plug it into a USB port in the back.  That's it.
The Intercooler will turn on and run automatically as it's controlled by a temperature sensor.  There is no way to override it short of unplugging the USB connection to cut off the power.  Fortunately, the fan runs very quietly and I didn't notice it on when I was playing.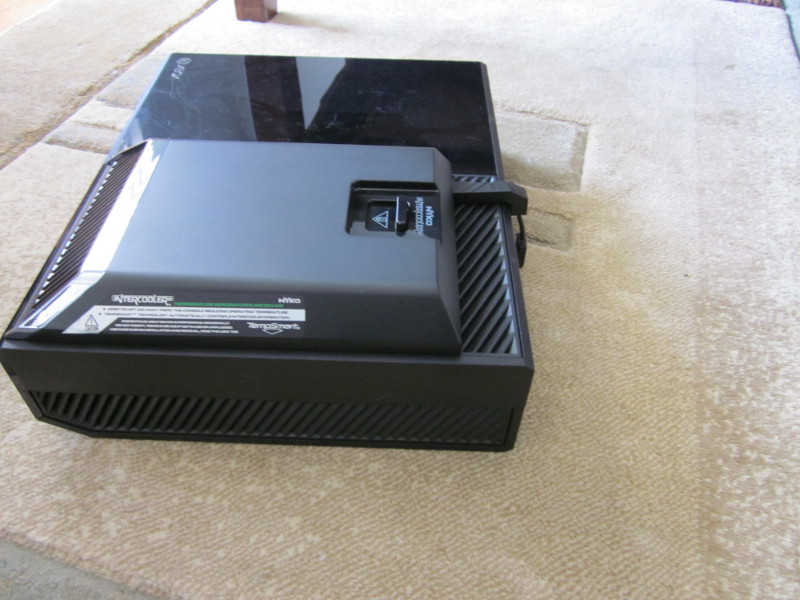 The build quality is pretty sturdy and its design matches the Xbox One nicely.  If your Xbox One is in a small enclosure, you'll need an additional 2.1" of height to install the Intercooler.  The air blown out of the cooler comes out of the front of the device/console.   There is no way to vent the air towards the back and if you need that done, you'll have to go with a competitor's product.
If your Xbox One is in an open area you won't need a cooling device.  Microsoft has learned their lesson from the Xbox 360's overheating and gave the Xbox One more breathing room this time around.  If your Xbox is in an enclosed environment, an external cooling solution is worth considering.  If the front air-flow doesn't bother you, the Intercooler for the Xbox One is a great product.  The price is a reasonable $25 or less online.