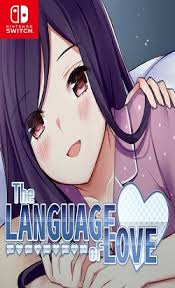 Game Info:
The Language of Love
Developed by: ebi-hime
Published by: Ratalaika Games
Release date: October 30, 2020
Available on: Linux, macOS, PS4, Switch, Windows, Xbox One
Genre: Visual novel
Number of players: Single-player
ESRB Rating: Teen for alcohol use and sexual themes
Price: $11.99
Thank you Ratalaika Games for sending us a review code!
The Language of Love is an 80,000 word kinetic visual novel. There are no choices to make so you're guaranteed to get the same ending no matter what. For the asking price of $11.99, you can expect to be entertained for roughly 5 hours in this love story between a student and a single mother.
Mitsuki is the main character and he recently moved to the city to finish his education. He's a few years behind his other classmates and feels lonely and out of place since he's older and grew up on a farm. Things change when he runs into a familiar-looking child named Tama at a playground frantically looking around for her apartment key. She doesn't have any luck finding it so Mitsuku offers to let her stay at his place until her mom (his next door neighbor) comes home from work.
Tama is a spirited girl who doesn't hesitate to speak her mind. She can also be easily bribed with food. Her mother, Kyouko works hard to provide for them and doesn't have anyone to support her. That is until she meets Mitsuki.
Highlights:
Strong Points: Interesting characters and dialogue
Weak Points: Sometimes the story jumps around and can use better transitions
Moral Warnings: Alcohol is consumed; some language (*ss, b*tch); sex before marriage; the PC version has 18+ DLC available, the Switch version shows some side cleavage; references to multiple gods
While being depressed and having no purpose in life, Mitsuki struggles with his studies and lacks the motivation to complete his assignments. Unlike his classmates, Kyouko befriends him and he enjoys spending time with her and Tama. As it turns out, there's only a year difference between him and Kyouko. Because of her unexpected pregnancy, Kyouko was not able to finish school. She wants to help Mitsuki finish strong and offers to tutor him. In exchange for her help, he offers to babysit Tama so she can work extra hours to make ends meet.
Mitsuki likes spending time with Tama despite her calling him stupid and stinky at times. He also enjoys spending time with her mom and as a result, they become friends. As time goes on they do trips together and become even closer.
One of the trips they take together is going to the beach. Kyouko wears a bikini and can be seen laying on her stomach topless while asking Mitsuki to apply sunscreen on her back. Later in the game, premarital sex is implied but not shown. The PC version has an 18+ DLC available that has nudity. Thankfully, the Switch version is clean in that regard.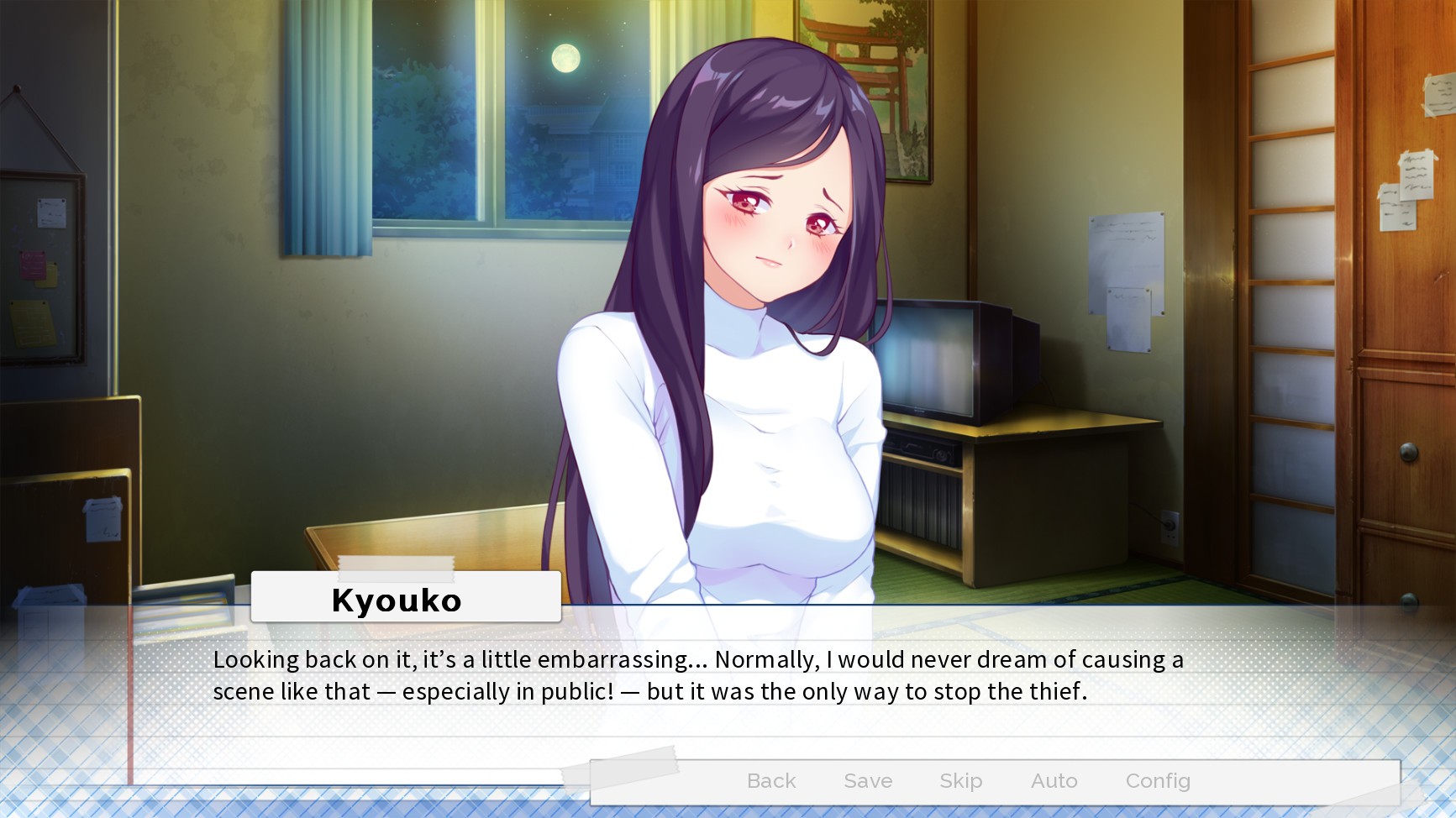 Score Breakdown:
Higher is better
(10/10 is perfect)
Game Score - 80%
Gameplay: 16/20
Graphics: 8/10
Sound: 6/10
Stability: 5/5
Controls: 5/5

Morality Score - 71%
Violence: 10/10
Language: 7/10
Sexual Content: 3.5/10
Occult/Supernatural: 7/10
Cultural/Moral/Ethical: 8/10
There is some language with words like *ss and b*tch. Drinking and drunkenness is also shown. Last but not least is a mention of multiple gods.
The artwork is nice and the character's avatars change appropriately with their moods. The backdrops are nicely detailed and colorful.

This title has a custom soundtrack which is upbeat and pleasant to listen to, but ultimately forgettable. There's no voice acting and the sound effects are minimal.
If you're interested in an unconventional love story, The Language of love is a good read. With no choices to make, there's little reason to play it again after the story is over. People on the Steam forums have been asking for a sequel; I'm curious if the developers will honor their request.