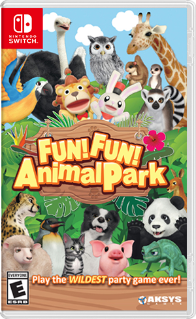 Game Info:
FUN! FUN! Animal Park
Developed by: Nippon Columbia
Published by: Askys Games
Release date: March 28, 2019
Available on: Nintendo Switch
Genre: Party
ESRB Rating: Everyone
Number of players: 1-2
Price: $29.99
Thank you Askys Games for sending us the review code!
FUN! FUN! Animal Park is a party game that seems to be designed for for ages 8 and under. It has 30 mini games to play- some are single player, and some are 2-player. The single player games include ring toss games, obstacle courses, and races against yourself. Some of the 2-player games are the same as single player games, but with two people. One problem is that when the characters talk, their mouths are sometimes still moving when they are done.
There is pretty good graphics, and OK music. The music is pretty fitting, though. I did not experience any bugs or crashes, either. But the controls are horrible. It has motion controls for almost all of the mini games, and they do not work that well, either.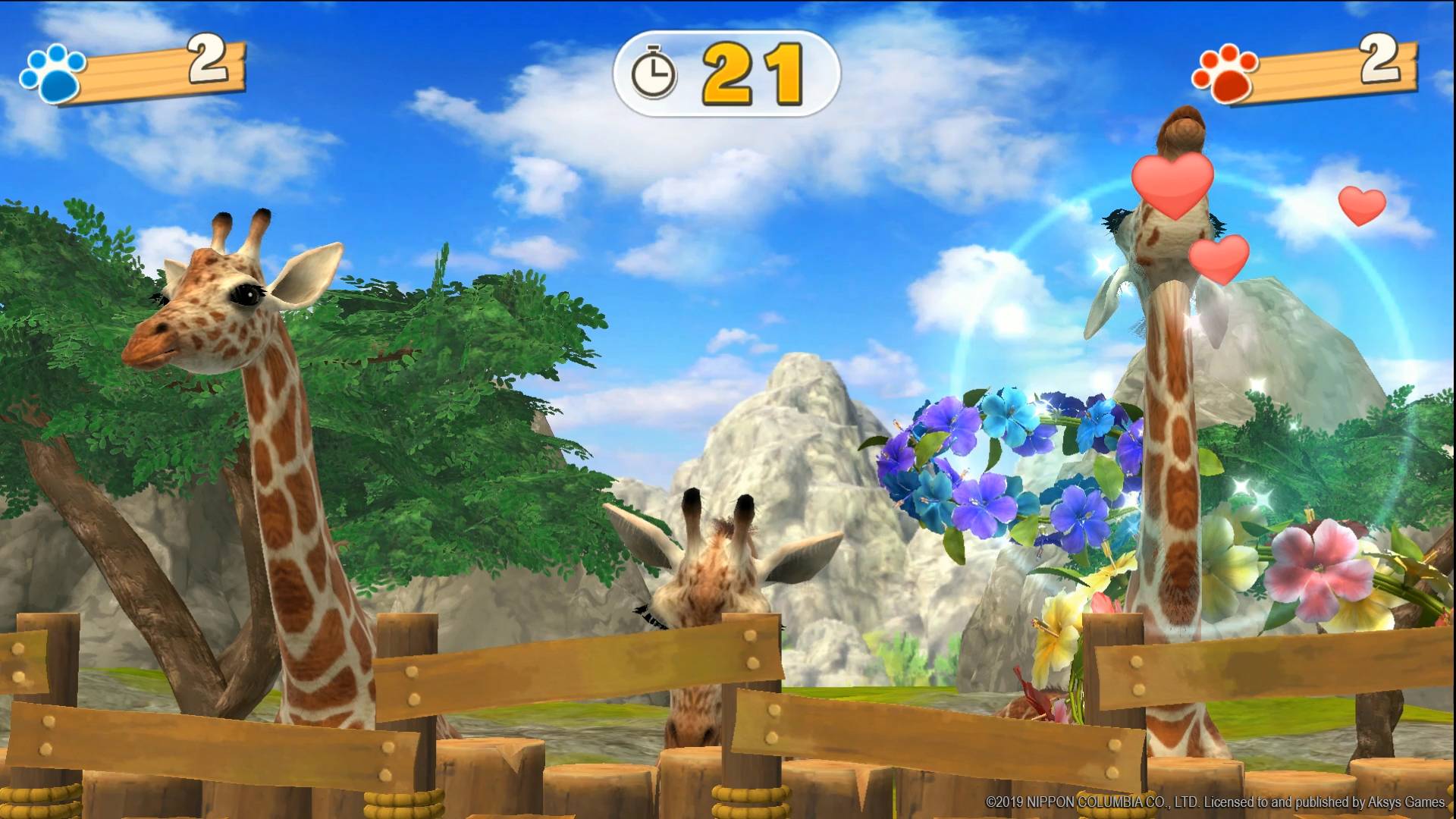 Highlights:
Strong Points: Multiplayer, family friendly
Weak Points: Annoying directors, horrible controls
Moral Warnings: Cartoon violence
Solo mode
Doggie Catcher is a game where you throw a flying disc into a target, and there is a dog that catches the disc. Your score depends on where the dog caught the flying disc.
Then there is Giraffe Ring Toss and Meerkat Ring Toss, which are both just ring toss, but with animals.
Penguin Speed Race is where you grab boosters and avoid obstacles. You have to try to reach the finish line as fast as possible. Penguin Crystal Race is where you try to collect as much crystals as you can. If you hit a banana peel, then you lose some crystals. Penguin Panic Finish is just like shuffleboard.
Zig Zag Piglet Race is an obstacle course where you try to get to the end and dodge obstacles. Hyper Zig Zag Piglet Race is the same thing, but more intense (anything with "hyper" in the name is the same as another game but it has more stuff). Doggie Obstacle Course is like this but there is only one lane instead of three, and you only jump and duck.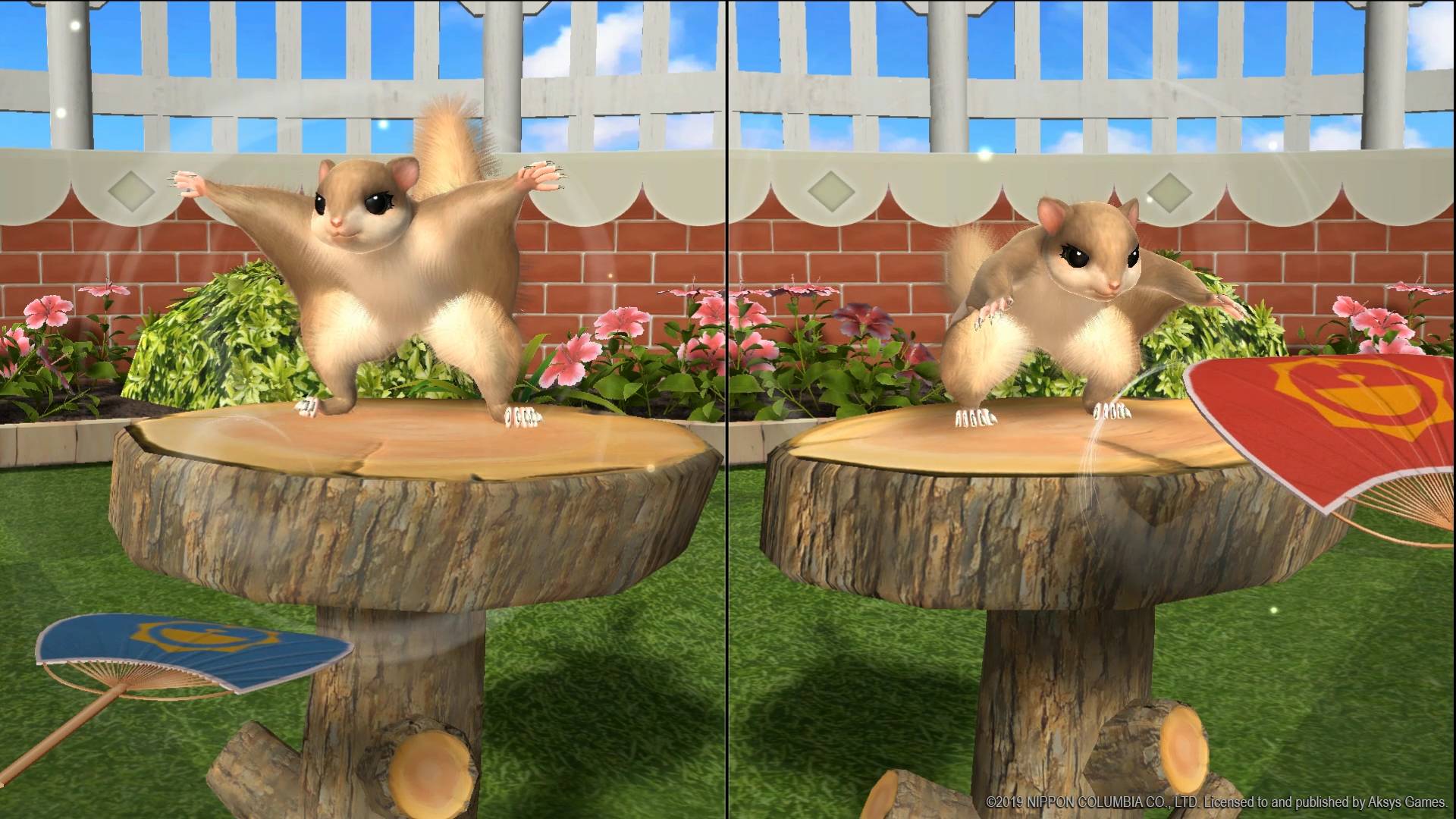 Score Breakdown:
Higher is better
(10/10 is perfect)
Game Score - 62%
Gameplay - 10/20
Graphics - 8/10
Sound - 7/10
Stability - 5/5
Controls - 1/5

Morality Score - 96%
Violence - 8/10
Language - 10/10
Sexual Content - 10/10
Occult/Supernatural - 10/10
Cultural/Moral/Ethical - 10/10
One Match Mode (I am talking about all the 2-player games that I did not already talk about)
Monkey Apple Catch is a catching game where you are a monkey on a ball carrying a basket. There are apples falling from the sky, and you need to catch them in your basket. If you catch an apple, you get one point. If you catch a golden apple, you get 5 points.
In Panda Balance, you compete to see who can balance on a ball the longest.
Shutterbug! Snap the Cheetah is a photographing game where you try to take a picture of a cheetah. There is also a chameleon version and an ostrich flock version.
Chameleon Color Panic is a memory game where you have to memorize the color pattern of a chameleon. There is also a monkey version where you memorize poses.
Animal Spotter is a counting game where you try to count the animals. In the hyper version, you count all of the animals, while in the normal version, you count only one type of animal. There is also
a bird version where you count birds and only birds.
Sheep Shearing Race is where you compete to see who can shear a sheep first. Doggie Shampoo Session is the same thing, except you are washing a dog instead of shearing a sheep.
Owl Watcher and Monkey Mimic are both games where you have to match a pose.
Penguin Snow cone is where you spin your controller to cover a penguin in snow.
In Safari Photoshoot, you pretend that your controller is a camera and take pictures of animals. There is a face-off version that is more competitive.
Look Out! Kangaroo Punch is a game where you dodge punches from a kangaroo by moving around your controller.
Cat teaser is a lot like Zig Zag Piglet Race, except there is no obstacles. Instead of obstacles, you just need to make a cat turn so that is does not crash into the wall.
Go Go Flying Squirrel is a game where you use a fan to blow a flying squirrel to make it fly.
In Tour Mode, the directors take you on a tour of Animal Land and you compete to earn medals. This is the only mode that you start with, and it is only multiplayer, which is a shame.
I think that any young children would really enjoy this game. I enjoyed playing it, but I still think that I am too old for it.