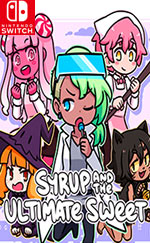 Game Info:
Syrup and the Ultimate Sweet
Developed By: NomnomNami
Published By: Ratalaika Games
Released: March 4, 2020
Available On: Android, Linux, macOS, Nintendo Switch, Playstation 4, Playstation Vita, PC, Xbox One
Genre: Visual Novel
ESRB Rating: Teen (Partial Nudity)
Number of Players: Singleplayer
Price: $4.99 (Switch), Name your own price on PC, free on Android
I'd like to thank Rataliaka Games for the review code for this title.
Sometimes, people just want to have a good story to read and maybe choose how it goes once in a while, which is why the visual novel genre was created as the digital version of the choose-your-own-adventure book. Syrup and the Ultimate Sweet is essentially a Switch based VN that aims to tell a story and let the player make some basic choices about how it plays out in the vein of this concept.
The main character is Syrup, a rather surly candy alchemist who is very cranky and has a pronounced dislike of magic, deeming it pointless compared to alchemy (which is science by another name). This gets flipped on its head when a golem girl who is eventually named Gumdrop winds up in her store one night with no apparent memory. Gumdrop just wants Syrup to be friends and since she's made of candy, to be eventually be eaten by Syrup. Ms. Syrup has no plans of the latter but depending on how the story pans out, the former is a possibility.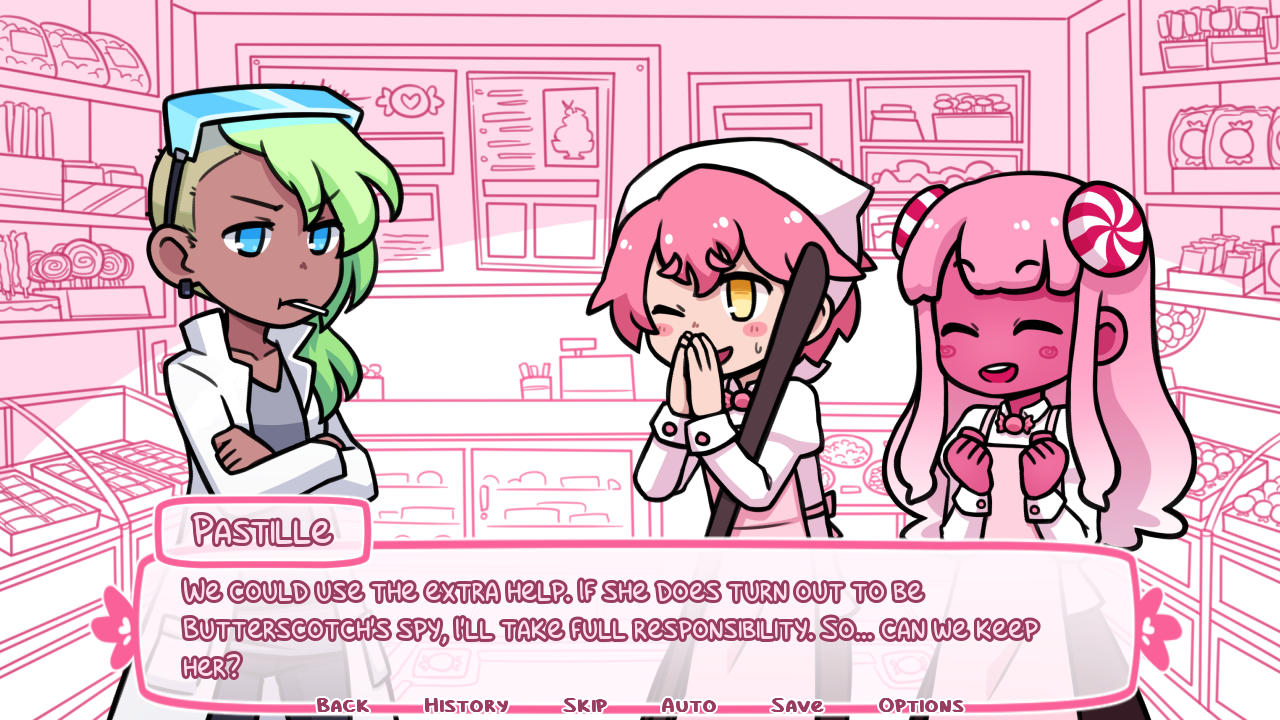 Highlights:
Strong Points: Has some fun dialogue
Weak Points: Short; little replay value
Moral Warnings: Mentions of nudity; reference to golems in the Jewish occult lore sense
The gameplay is a straight-up visual novel game, essentially a Switch based Ren'Py game. Much how any other VN works, the game is mostly reading the story and picking choices at certain moments. The Ren'Py engine includes save and load features at any time so you can try different story choices, and it's not overly hard to pick the "correct" choices.
Graphics are simple and colorful, tending towards the "cute storybook" style. Sound effects and the soundtrack, in general, has a light and cheery quality that matches the candy theme the game has going for it, and if the developers were intending to aim for "cute and soothing", both goals were more than attained.
The stability is excellent. While using the open-source, Python-based Ren'Py engine, that is by no means bad; game loads fast and has no issues so far as I could discern.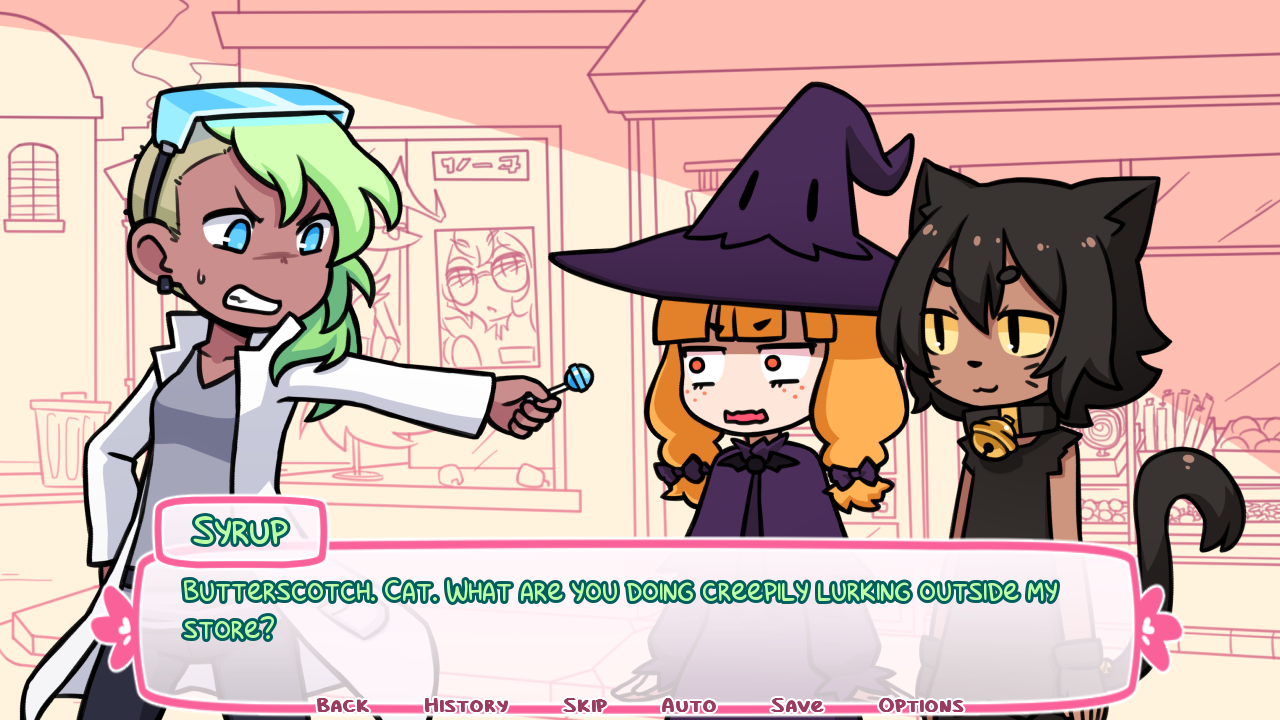 Score Breakdown:
Higher is better
(10/10 is perfect)
Game Score - 80%
Gameplay - 15/20
Graphics - 8/10
Sound - 7/10
Stability - 5/5
Controls - 5/5

Morality Score - 92%
Violence - 10/10
Language - 10/10
Sexual Content - 9/10
Occult/Supernatural - 7/10
Cultural/Moral/Ethical - 10/10
Morally, we have some minor red flags.
Language and Violence are nonexistent. We do have a game rating warning of nudity, which is somewhat over-cautious, the nude party in question is made of candy and is effectively a featureless doll, though the story regards it as bad as an actual case of nudity.
We also have mentions of golems, as the character Gumdrop is one made out of candy. This comes from Jewish occult origins, but while used in the generic fantasy sense, it still works much like the occult lore description. All the other magic depicted is pure fantasy-related. There isn't anything wrong with the ethical implications of the plot either, it's basically "Syrup learns to be less surly and make friends" as a visual novel.
Overall, this was short, and, pun intended, sweet VN game. Morally, the occult bit is probably my only noted concern as well as the nudity, but past that, this would perfectly suitable for any young teen or older.